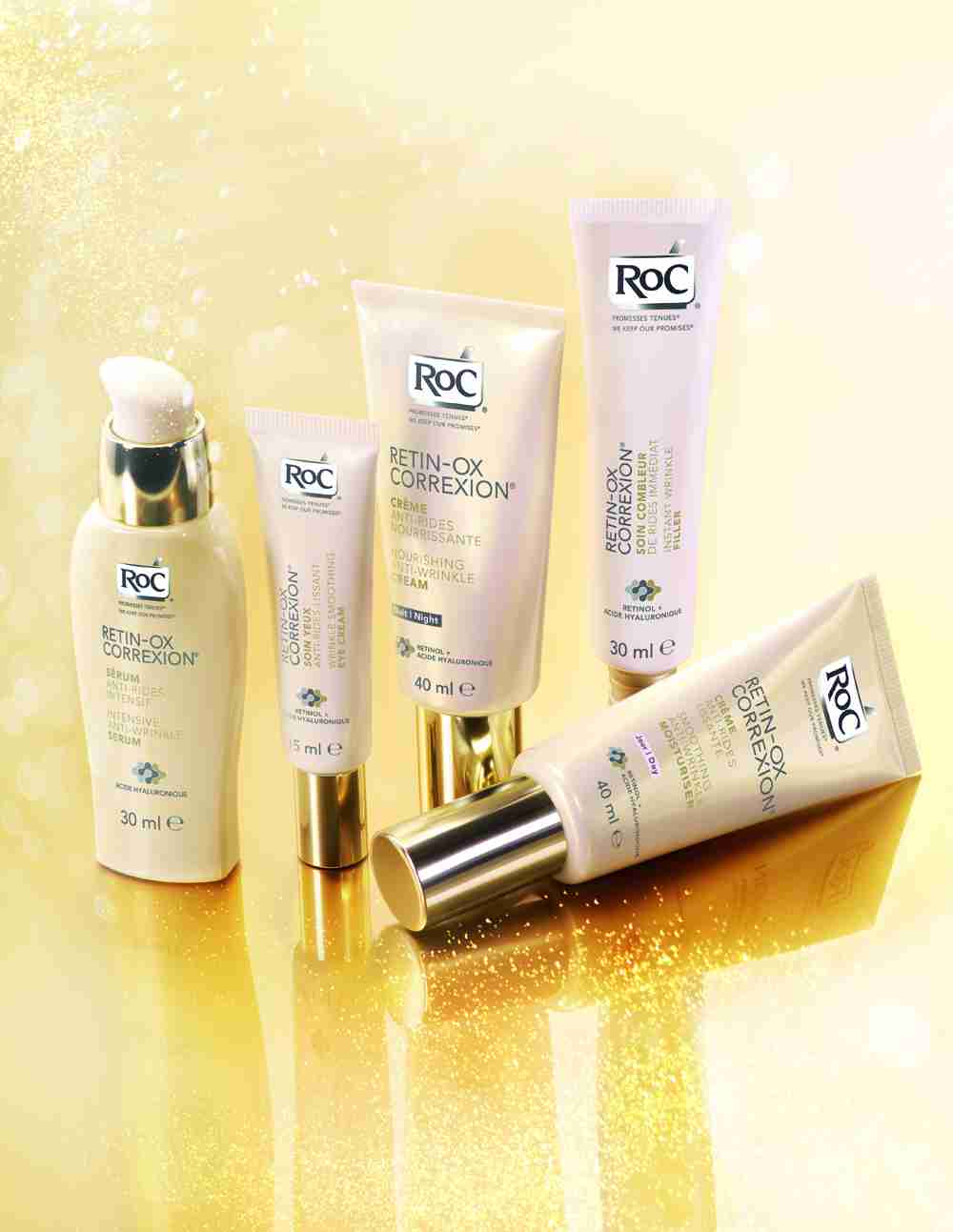 The beauty aisles of any drugstore are veritable fortresses stacked with lotions and potions that promise to turn back the clock and restore a youthful glow. Their labels list an arsenal of ingredients—antioxidant vitamins, caffeine, green tea, peptides, alpha hydroxyl acids, among many others. Within the tiers of claims, one ingredient stands out: retinol.
Prescription creams containing retinoic acid began life over 40 years ago as topical treatments for patients with severe acne. (All retinoids—the umbrella name for a class of compounds that encompass retinol, retinoic acid, and a host of others—are derivates of vitamin A, one of the body's key nutrients.) Dermatologists noticed that acne wasn't the only thing that banished; patients began reporting a reduction in fine lines and hyper-pigmentation. That's because, as studies show, retinoic acid plumps wrinkles and kick-starts the release of collagen.
Vitamin A's mighty chemical make-up was identified by Swiss chemist Paul Karrer in 1931. Retinol is prone to degeneration when exposed to oxygen and light but by the 1970s, researchers were metabolizing retinol into more stable conditions and were beginning to understand its tremendous power in skin-care applications. The challenge has been in making retinol stable enough to live in a package with other active ingredients.
French skin-care company RoC was one of the first skin-care companies to offer stabilized retinol formulated in its products. The first RoC retinol product, Actif Pur, was launched in 1995, and over the years the company has optimized its retinol range to deliver better results and improve tolerance by the skin. The latest skin-care collection is RoC's Retin-Ox Correxion, a range including a day moisturizer, an eye cream, an anti-wrinkle serum, a wrinkle filler, and a night cream.
Unsurprisingly, RoC does not reveal the concentration of retinol in its products. "Ahh, we don't give our concentration," says Thierry Oddos, research director for Johnson & Johnson France, "but we are looking at how much of the product is delivered into the skin. The level of retinol in the product does not predict efficacy. What is very important is the level of retinol in the product in combination with how much retinol is actually penetrating into the skin."
Our skin loses roughly 1 per cent of elasticity per year as we age, commencing at around 25, according to Oddos, "So, at 50, you have 25 per cent less collagen." Oddos affirms retinol is the go-to skin-care ingredient for anti-aging and so, grab-and-go with RoC.