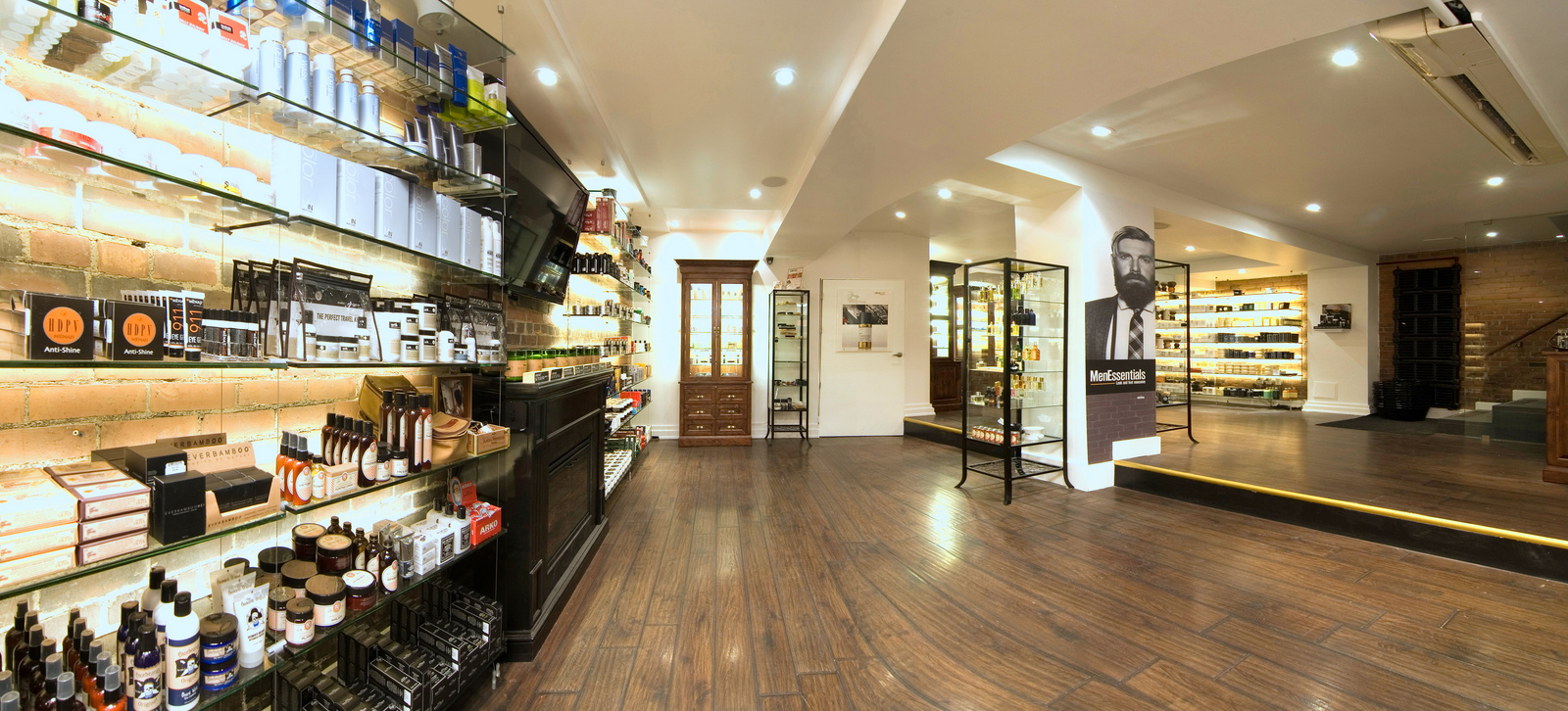 There is an uprising happening among today's modern men. A revolt against the 2-in-1s, the "everywhere" washes, the jack-of-all-trades shaving creams. And if the kempt gentlemen are amassing, then Toronto's MenEssentials is a suitable headquarters. With over 1,200 products, the new brick-and-mortar store in Toronto's Danforth neighbourhood offers a tailored grooming experience unavailable in conventional drugstores. "We like to say that the common products like fragrance and shaving are the 'gateway drug' to other skin-care products," says managing director Seth Harman.
He points to a sentimentality that is provoking a heritage movement in men's daily routines. Those who watched their fathers and grandfathers shaving with safety and straight razors frequent the store to pick up the necessities needed to continue the tradition. This newfound return to classic tools is also fuelled by the frustration that expensive cartridges often result in mediocre shaves, and conscientious men everywhere are starting to buck the Gillette trend. Harman recommends a cleanser or exfoliant to prepare the skin for shaving, followed by a high-quality shaving cream or soap coupled with a single-edge razor, and an aftershave and/or moisturizer post-shave to hydrate the skin. This routine can be enhanced with the addition of pre-shave oils, wrinkle repair products, fragrances, and the like.
Harman is committed to introducing Toronto customers to quality brands, of which Penhaligon's, Bellroy, Imperial, Taylor of Old Bond Street, and Floris (James Bond's cologne of choice) are just a few. He also plans to add in-store events, such as educational seminars on traditional shaving and men's skin care, as well as father-son experiences to the docket. If Harman and his team are the fearless leaders of a coup against drugstore drivel, then MenEssentials is base camp one.
Sep 19, 2013
Updated: May 13, 2015