I Love My Smile, and I Love Lipstick (Even if the World Says No)
Personal style should be your decision, and it can be a thread that pulls you through, no matter what.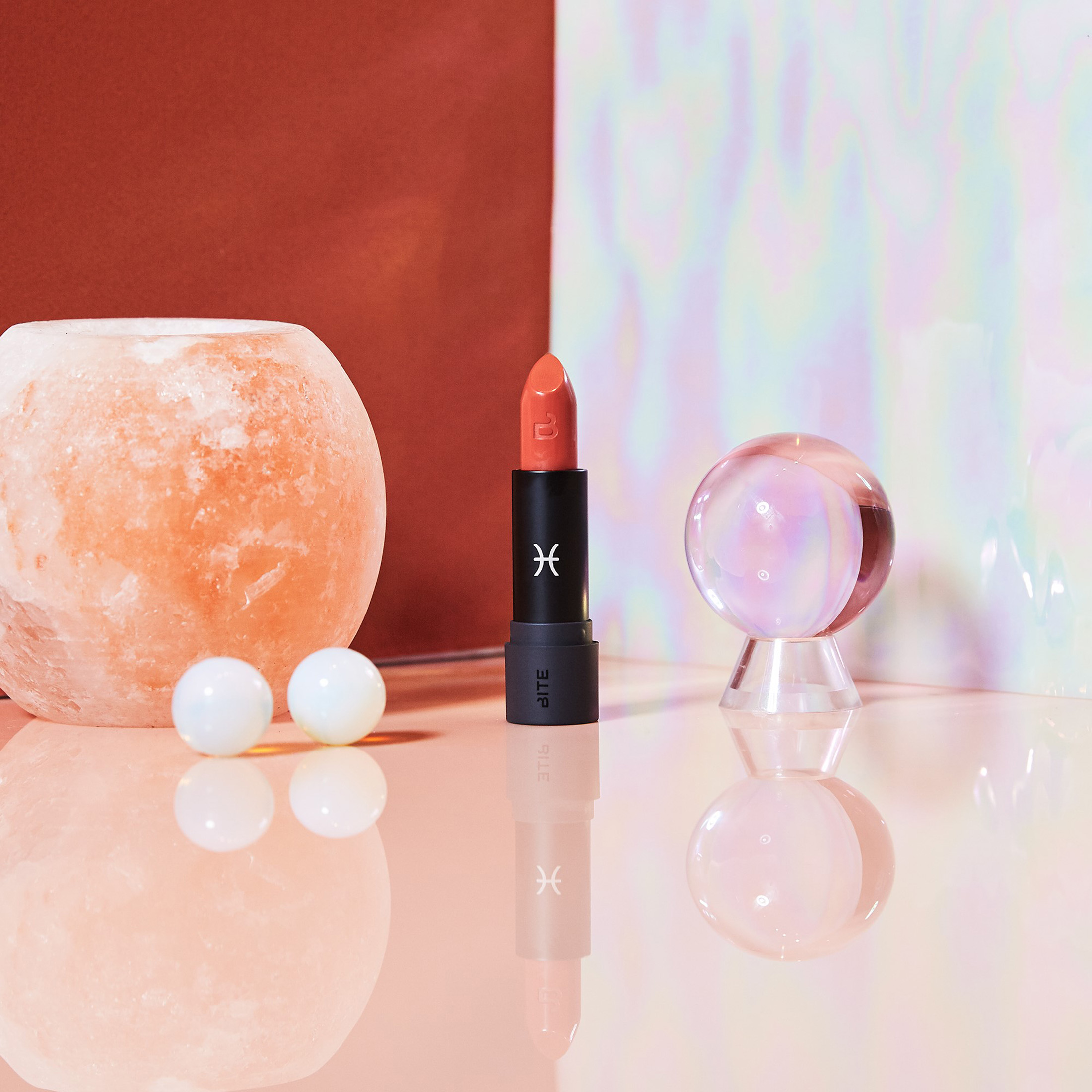 The first time I wore lipstick was when my mum was bored and I was five. She applied eyeshadow and mascara, but all I can remember is my bold, bright, big smile. Mum wiped it off immediately, taken aback by how grown up I suddenly looked. I thought it transformed my freckled little face into something mysterious and exotic, and I liked it.
The first time I actually owned lipstick, it wasn't really lipstick at all. I was 10, my sister was nine, and we had been allowed to walk by ourselves to the shops in the suburb of Manchester where we lived, since there was only one big road to cross. We mulled over the bank of makeup near the door of the pharmacy before picking up a palette of frosted lilac eyeshadow, which, we figured, we could also apply to our lips. We sat in the park behind our house on a bench opposite the duck pond. We preened and grinned, wondering if we could be mistaken for those glamorous creatures called teenagers.
Through those, it turned out, not-so-glamorous teenage years, I wore my lipstick in vibrant colour, even as the " look became fashionable. I remember specific products: My first red, from the Body Shop, thick and waxy smelling. The Clinique lipstick in a pink shade called Baby Kiss that I wore to prom. Later, I progressed to more avant-garde shades like NARS' Schiap, an iconic colour named after Elsa Schiaparelli. It was such a vivid pink that my teeth looked yellow. Rather than stop wearing it, I went for professional bleaching. Lipstick had become such a key part of my identity that I would not give it up.
During the pandemic, my lipstick took on even more significance and became almost talismanic. Some days I thought I literally couldn't function without it.  But I was swimming against the tide. For everyone else, working from home meant still wearing lipstick but in you-but-better lip shades [FS1] (plus a Zoom filter). I stayed as bright as ever. I stayed as bright as ever. Lipstick increasingly became armour: a quick swipe made me ready for anything.
There was one shade I gravitated toward from day one of lockdown: BITE's now discontinued Amuse Bouche in Virgo, a cool-toned satin red. It suited my skin tone perfectly and felt familiar and comforting. And it was aptly named because that's my star sign, though like any good Virgo, I don't believe in astrology.
As unsuperstitious as I am, it still felt portentous when my treasured nub of Virgo finally broke off the day I got my second COVID-19 shot. And it was stranger still that shortly after—just as the mask mandate was lifting—the brand announced a new range of lipsticks to replace Amuse Bouche. One shade caught my eye: Hot Tomato, a favourite of celeb makeup artist Ash K Holm, who works on such famous faces as Megan Fox and Ariana Grande. It had the same bluey base as my favourite, but slightly less pink, and with a creamy matte finish. When I put it on, it feels like Virgo but brighter and more daring. As we move with hope toward the possibility of a postpandemic period, it seems appropriate.
The tide has started swimming with me again. In May, lipstick sales jumped 80 per cent year on year, and magazines are boldly declaring that statement lips are back. The pandemic saw a boom in procedures like lip fillers, and those who've gone under the needle are finally able to show their plumped pouts off in real life. For me, it's still just lipstick. My taste evolves (no more lilac eyeshadow), and the products come and go, but I will always keep my bold, bright, big smile.