An immiscible innovation.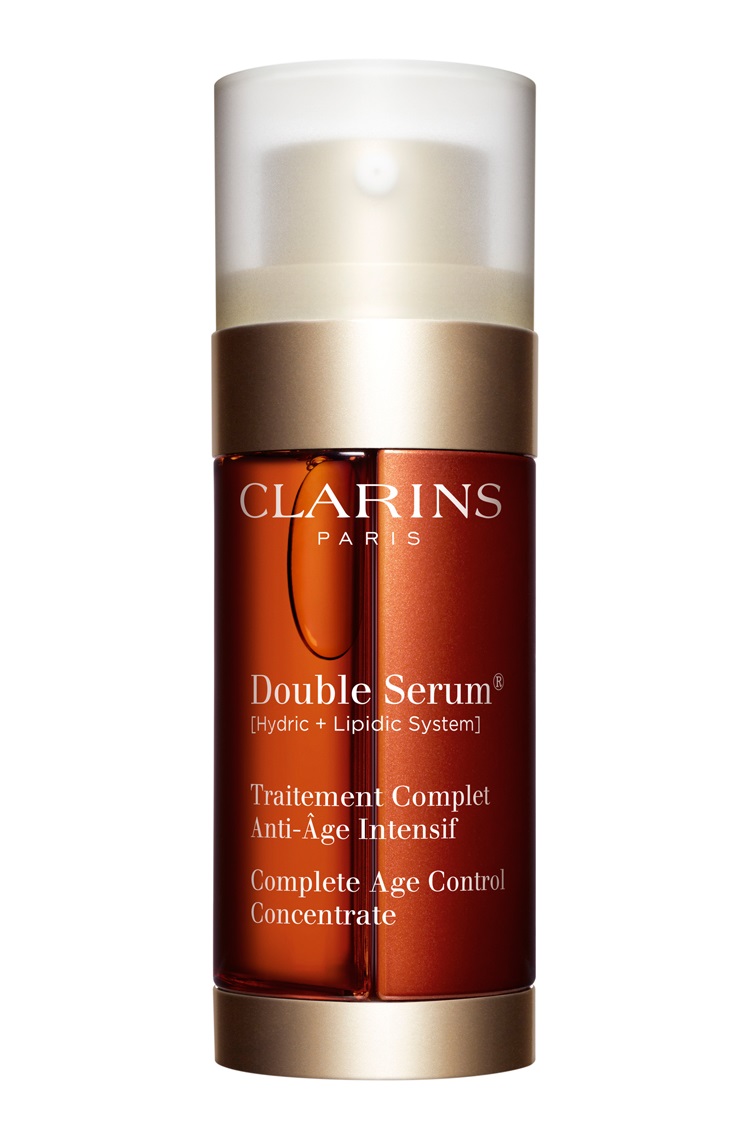 In 1985, Clarins debuted its Double Serum, packaged in a double-pump bottle with neighbouring vials to enable an otherwise impossible combination of water- and oil-soluble ingredients. The French beauty experts have given the formula's latest iteration a natural boost using fruit, seed, leaf, root, and sap extracts, including organic marshmallow root for hydration; kiwi and macadamia oil for nutrition; maritime pine and rosehip oil for oxygenation; green tea, pistachio tree, and quinoa for protection; and green banana and lemon thyme for regeneration.
One extract in particular, cangzhu, a plant that grows in the mountains of northern and central China, used in Chinese medicine for its toning benefits, does double duty. It not only improves skin's barrier function, but also enhances the efficacy of the other plant extracts. The serum is suitable for all ages and skin types—it can be applied under regular moisturizer for extra hydration, or combined with a preferred foundation for an instant lift.
See more from NUVO's Holiday Wish List.