Does wine flow in the Fountain of Youth?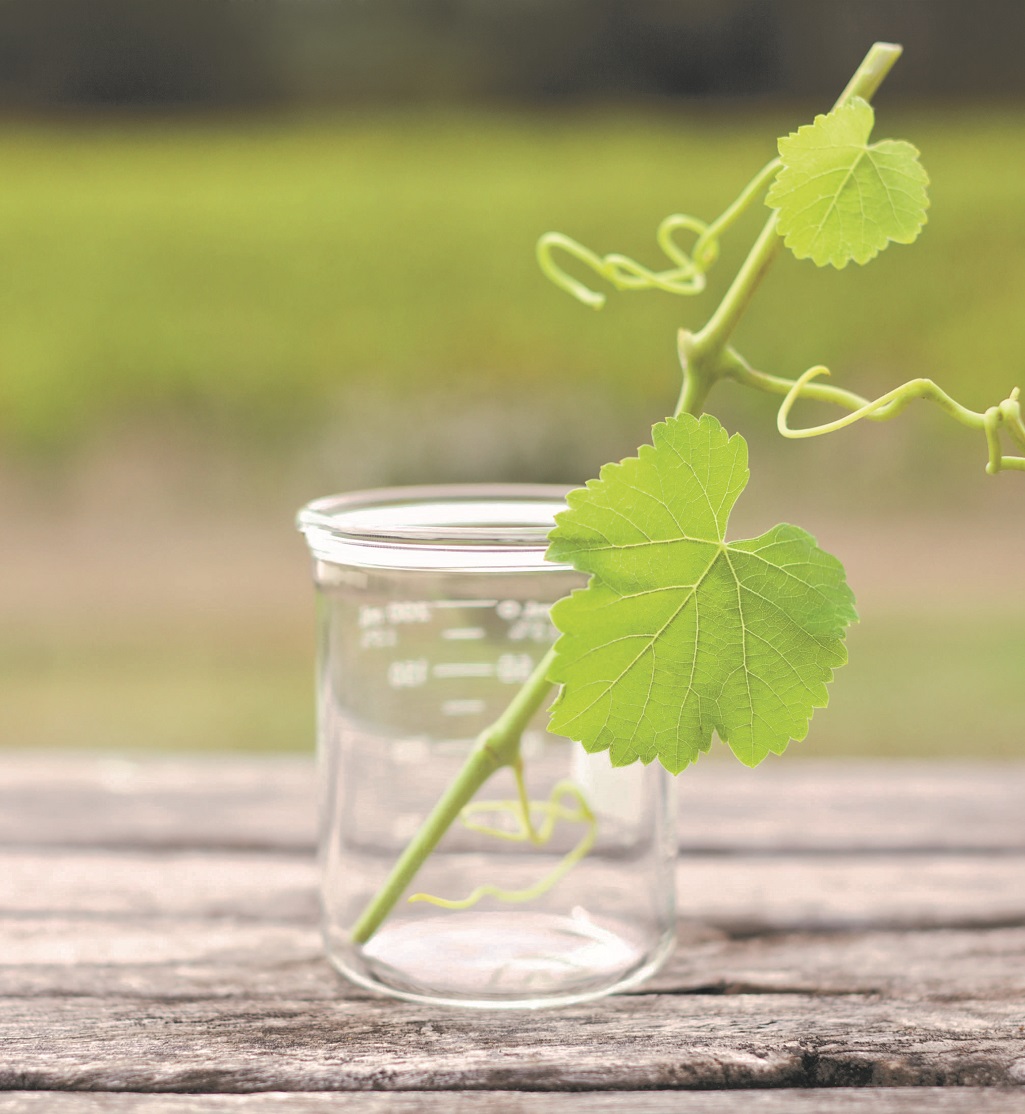 The importance of choosing skin-care products made with natural, plant-based ingredients is something most of us can agree on. From there, things become complicated. Should we lather coconut oil on our legs or leave it for the stir-fry? Is rosehip really the new Retin-A? Will bamboo charcoal break us out? Parsing the ever-regenerating cavalcade of natural "it" ingredients is enough to make one crave a glass of wine. As luck would have it—therein may in fact lay the ultimate secret to beautiful skin. At least, according to Caudalie.
Founded in 1993 in the Bordeaux region of France, Caudalie is a vinotherapy-based natural skincare brand unique in its emphasis on the beautifying powers of grapes and wine. Seeking to eliminate parabens, colorants, mineral oils, and all animal-derived ingredients from beauty cabinet staples, Caudalie's line is comprised of patented, grape-derived molecules that come straight from the vine and help protect, repair, and regenerate skin.
Régine Berthelot, Caudalie's lead aesthetician, whose luxurious and effective treatments have earned her a cult following, is a staunch proponent of sustainable, natural ingredients. Berthelot explains that one per cent of the company's revenue is reinvested in environmental causes. She adds that Caudalie's clientele is broad, ranging from teens looking to troubleshoot vexing acne to those aiming to age well with the help of potent natural ingredients. "It's important to indulge in treatments that help blood circulation, eliminate water retention, and help avoid a build up of dry cells and impurities," Berthelot says.
Armed with new-found appreciation of Pinot and Chardonnay grapes, I set out to test Caudalie's Premier Cru Facial treatment at their new spa and boutique at Toronto's Sherway Gardens. Soon after entering, I find myself lying in a treatment room, coddled in blankets the hue of rich Bordeaux. Beginning with a cleanser and ending with an exclusive mask enriched with resveratrol (that's the magic ingredient responsible for making red wine so heart-healthy to drink), my skin felt firm, and looked brighter than it has in years. With my circulation activated, blackheads removed, and oils, creams, and toners delicately applied over my pores, my complexion was radiant. As I sipped my cup of Caudalie's signature detox tea, I felt ready for another round—of vinotherapy. Cheers to that.