Now's the Time at the Art Gallery of Ontario.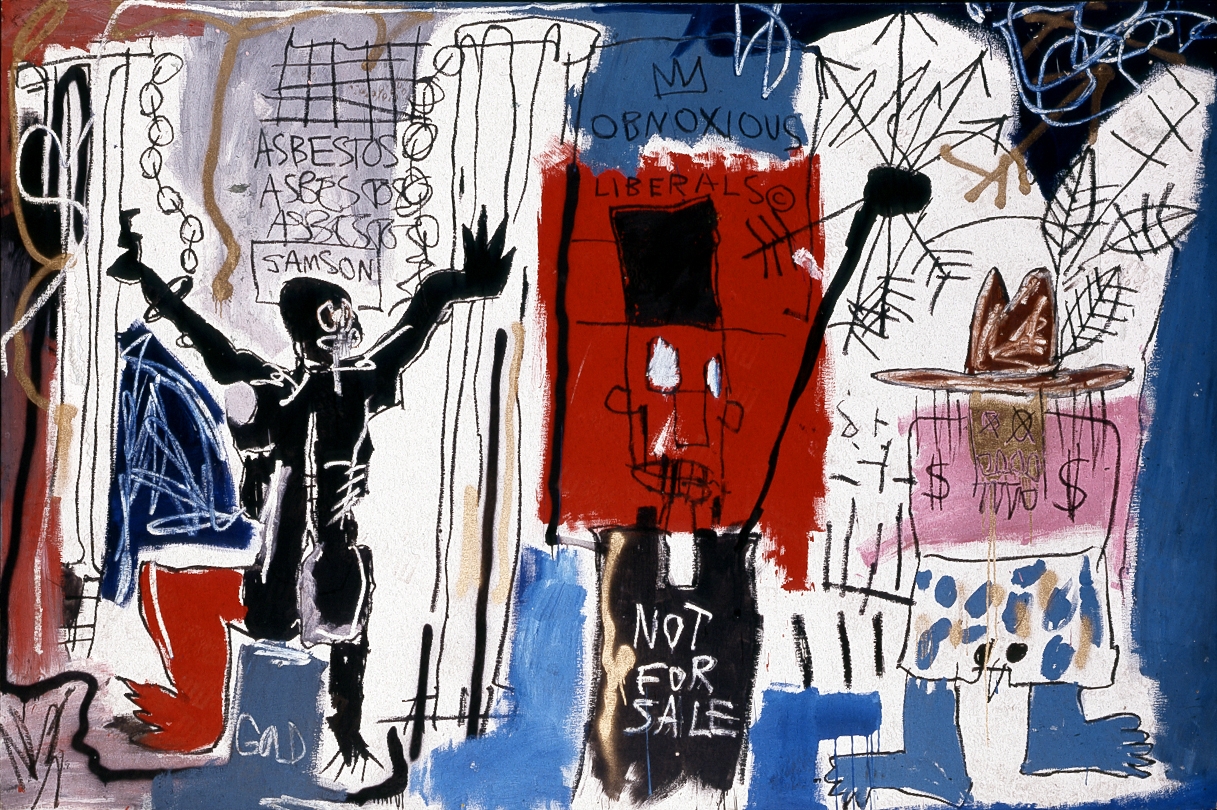 As groundbreaking artists typically do, Jean-Michel Basquiat embodied an era. He became an unlikely superstar in a segregated art world at just 20 years old, exploding onto the New York scene in the early 1980s, his rise coinciding with the development of hip hop music and graffiti art culture. Although his career and life were both cut short, Basquiat's distinct style and subject matter—raw, provoking Neo-Expressionist drawings and paintings, which fused words, symbols, and simplified figures—sent a shockwave through the city and beyond.
The artist's exploration of identity, racism, and injustice in society remains relevant now. The Art Gallery of Ontario's exhibition Jean-Michel Basquiat: Now's the Time confirms just that. Guest curated by art historian Dieter Buchhart, the exhibition is the first major retrospective of the artist's work in Canada with 88 of Basquiat's major paintings and drawings, asking visitors to consider the artist's work in today's social context. Now's the Time, not coincidentally, opens to visitors at the AGO with a passage from Dr. Martin Luther King Jr.'s "I Have a Dream" speech emblazoned on a white wall, his words playing on a loop, ringing in your ears as you take in Basquiat's early drawings. Born in Brooklyn in 1960 to a Haitian-American father and American mother with Puerto Rican heritage, Basquiat got his start on the streets of New York, tagging walls and subway cars with graffiti alongside his friend Al Diaz. Basquiat later carried this technique and his messages over to the canvas.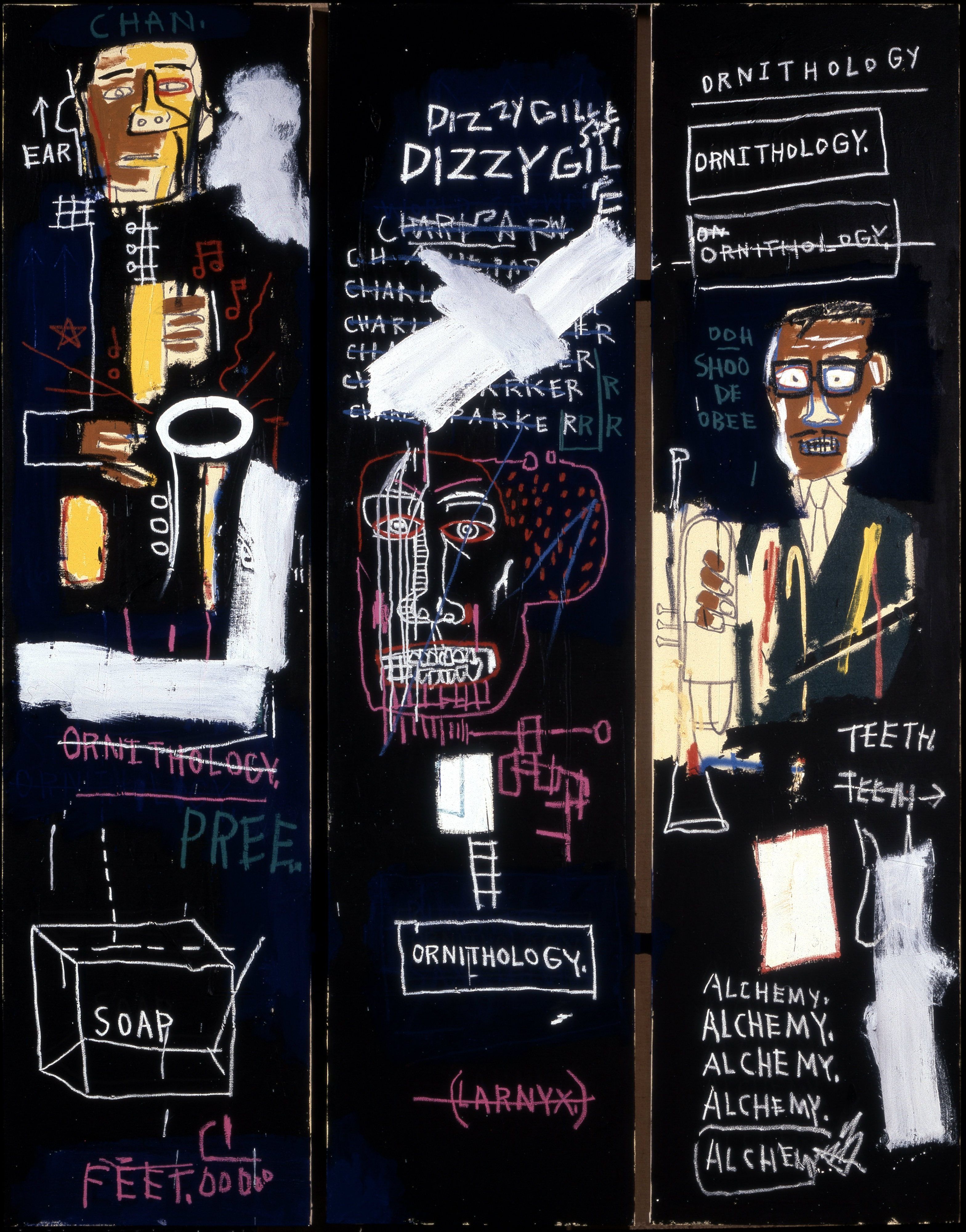 One of his most famous works, Untitled (1981)—a fragmented face with an exposed, tracked skull and clenched teeth—is displayed in a room with other self-portraits and drawings exploring Basquiat's identity and roots. He delved into his Haitian heritage and West African mythology, but was also deeply inspired by his African-American heroes: athletes like Muhammad Ali and Jesse Owens (see his moving The Ring and Dark Racehorse – Jesse Owens paintings); and musicians—especially Charlie Parker, Miles Davis, and Jimi Hendrix. Several works on view at the AGO pay tribute to Parker, including the three-panelled Horn Players (1983), which is a standout.
Now's the Time also presents some of the artist's most challenging works confronting oppression, injustice, and slavery. Basquiat was seriously affected by the death of a fellow graffiti artist, Michael Stewart, who was beaten to death by New York City police for tagging a subway wall in 1983. You can see this point made explicit in The Death of Michael Stewart.
Touring Now's the Time, many visitors will be introduced to, or reminded of Basquiat's genius and complexity as a person and as an artist who spoke out against injustice and acted as a voice for a community buried in silence. Now is the time for his views to be heard again.