Montreal Rapper Lou Phelps on Being Extra Extra
This story is part of our Black Canadian Artist Spotlight, a series promoting and highlighting exceptional Black musical talent across Canada. It is also a platform for Black Canadian artists to share their stories, opinions, and perspectives on racial equality and the steps we can take to enact lasting change in a country that is not exempt from a legacy of racism.
Lou Phelps lives up to the name of his latest album: Extra Extra. The Montreal rapper's confidence drips through each track, all of which are capitalized on the track list as if screaming their vibrancy. Across the album's seven songs, Phelps' flow glides over high-tempo, funky beats provided by his brother, Juno-winning producer Kaytranada, among others.
Created during the early days of the pandemic and released in October 2020, the album is a way for Phelps to "expand my artistic vision," he says. And for all the bravado in his delivery, he remains earnest in his intentions. "I don't want to be flashy," he says. "I just want to make music for people that love music."
Music has been a lifelong passion for Phelps: he began rapping at 12, initially by "just saying gibberish to master the art of the flow," he says. But seriously, he started at 16 by immersing himself in Montreal's instrumental beat scene alongside his brother. Comparing himself to an early version of Common, Phelps sees himself belonging to the modern rebirth of neo-soul music, influenced by '90s artists like Erykah Badu and D'Angelo.
"There weren't any good anglophone rappers [in the beat scene] so I was just like, 'Yo, I can do my thing.' I could try to rap, you know," he recalls. "The first time I got on stage I was like, okay I want to do this for the rest of my life."
Phelps' position as an English-speaking rapper in Quebec is unique. "I'm a francophone that makes anglophone music," he says, describing a controversial divide between French-speaking and English-speaking rappers. "The francophone side gets way more attention because we're, like, the only French-speaking province in Canada, so they're going to support their own, I guess."
But for Phelps, the divide he's concerned with is beyond the language choice of Quebec's rappers and more to do with the province's treatment of the hip-hop genre in general. "It's crazy because in Montreal, we don't have a hip-hop radio station or we don't have an R&B radio station because it doesn't fit with the majority [of listeners in Montreal], but the majority of the world listens to [hip-hop] music."
He describes issues of stereotyping and lawmakers criminalizing hip-hop culture in the city by referencing instances over the past few years when certain clubs and bars were shut down or forced to stop playing hip-hop music in efforts to stem gang-related violence.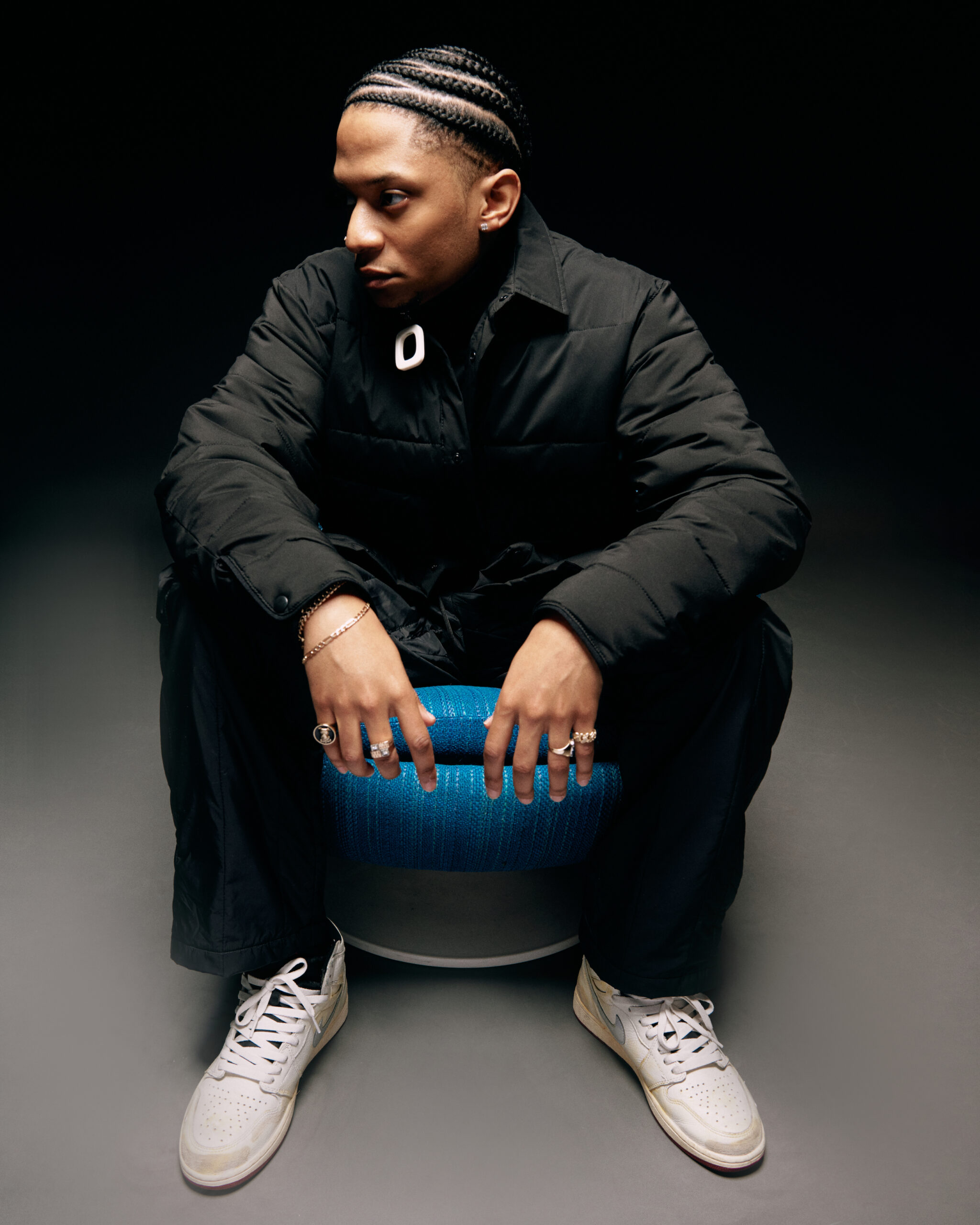 And if the protests last summer have made an effect on changing the attitudes of his city, Phelps claims he is a bit pessimistic about most people's intentions. "The whole Black Lives Matter movement, it's bittersweet for me, because I feel like [some] people joined in because it's the cool thing to do in quarantine rather than actually being there for the cause," he says. "I was at the protest for George Floyd with my dad and my brother [last] summer, but I feel like there were a lot of people [there] that were just like 'racism is bad' but not necessarily 'Black Lives Matter.' It's not the same. It feels like it was more of a hype thing than the actual cause. But I won't talk down on Quebec—everybody's entitled to their own opinion."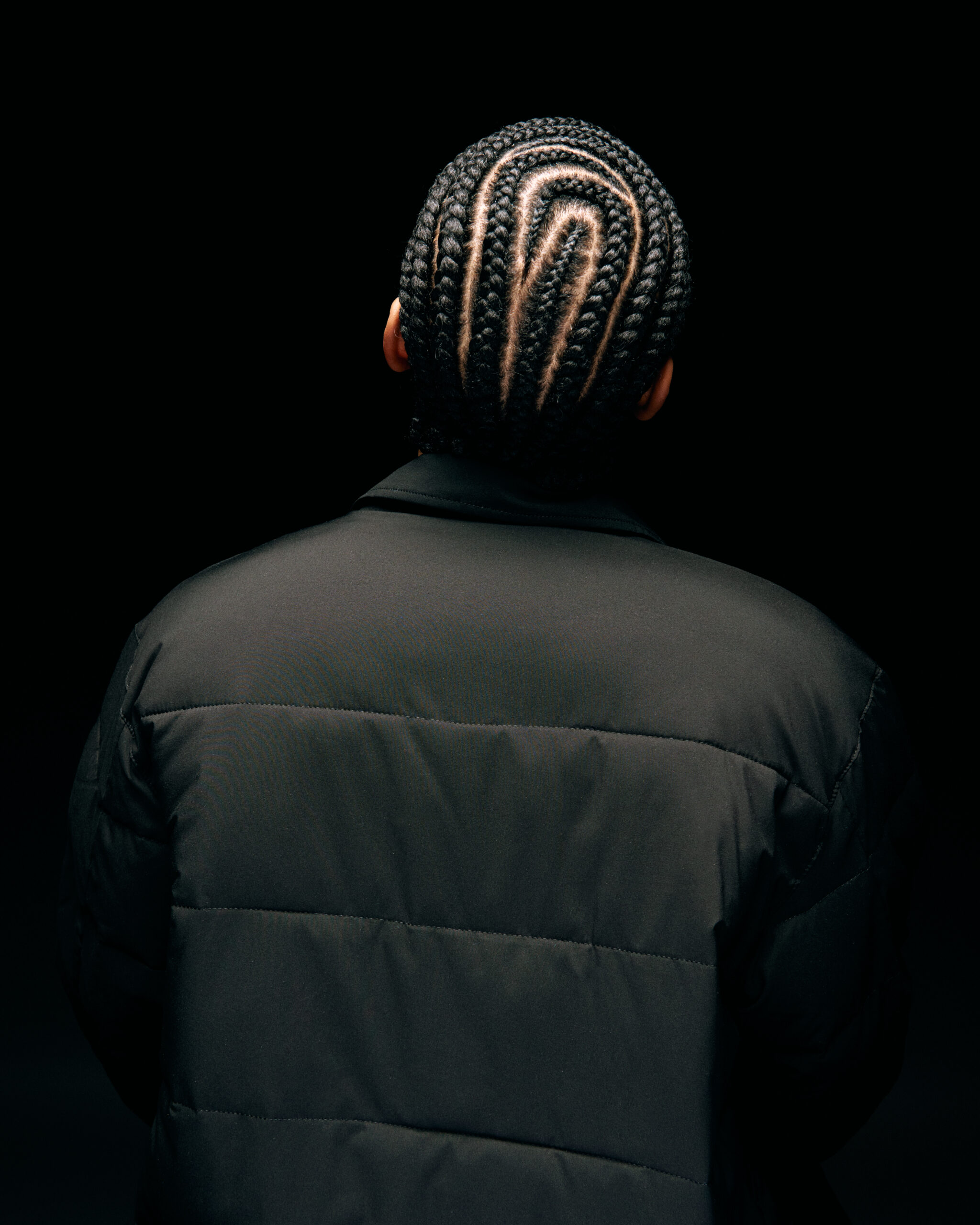 Ultimately, the decision to support a cause should come from a place of sincerity, not trend-hopping. "They have to make their own decisions," he says. "They have to take action by themselves."
Looking back at the chaos of 2020, Phelps is humbled and grateful for the things he holds dearest. "I appreciate life. I care less about money. I care more about the moments with the people I'm with," he says about how the year has affected him.
His advice for coping with the times? "Remember that we're so small compared to the universe and that nothing really matters."
Production by GLDN Productions; Assistant Nicolas Caporali; Stylist Racky Sow; Grooming by Mayillah; Shot on location at Never Apart.