Cabin Fever at the Vancouver Art Gallery
Architectural form, cultural construct.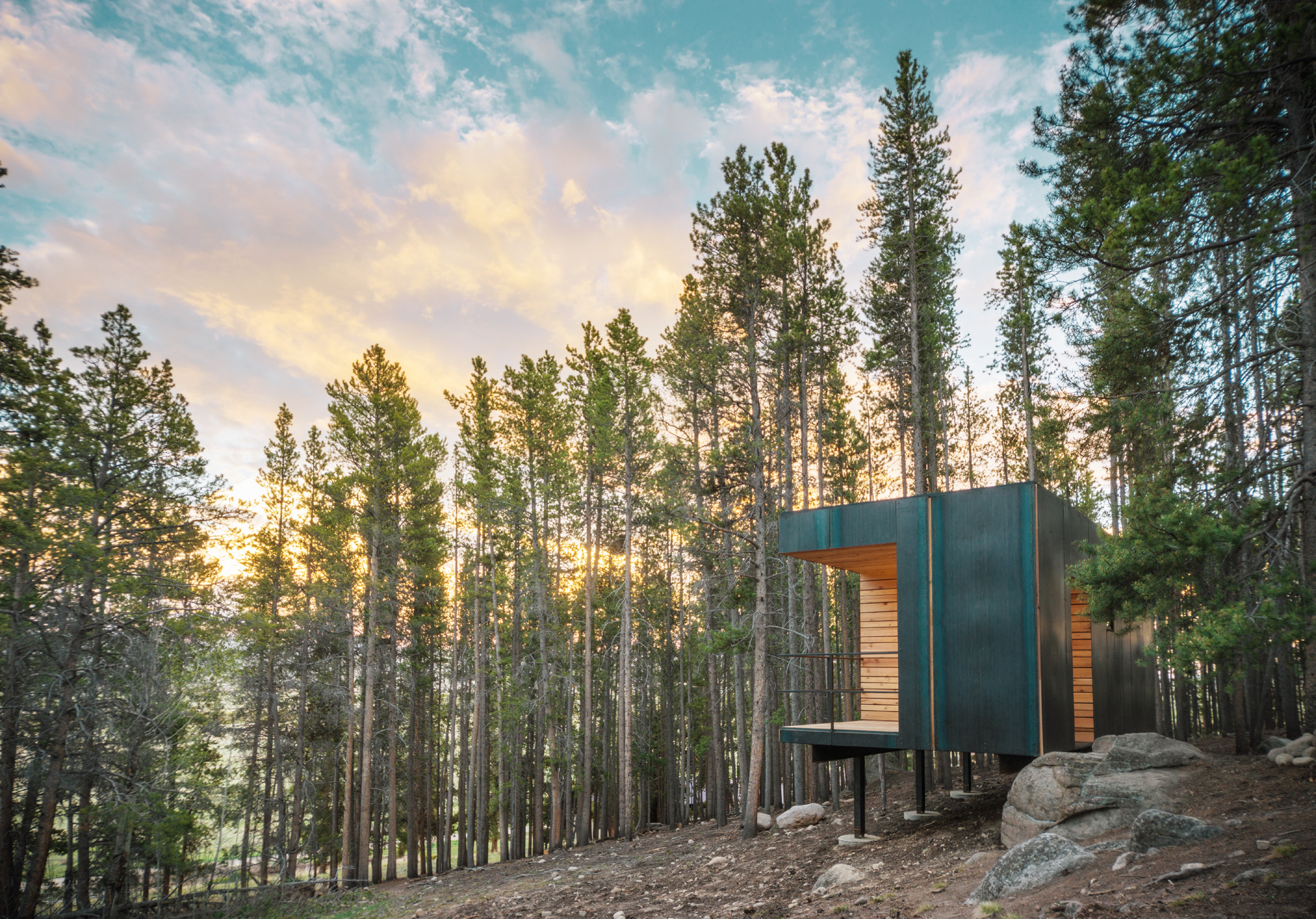 The Vancouver Art Gallery's new exhibit Cabin Fever traces the history of the cabin as both an architectural form and a cultural construct.
The first North American exhibit to comprehensively explore how the oft-overlooked architectural form has evolved from a colonizer's necessity into an indefatigable cultural icon imbued with urbanite dreams of escape and safety, Cabin Fever "presents a deeper understanding of the cultural history of the cabin," explains curator Jennifer Volland. Three sections—Shelter, Utopia, and Porn—demonstrate variant facets of the cabin.
Highlights include a full-scale model of the cabin in which Henry David Thoreau wrote Walden, by American artist James Benning, and an apocalypse hideaway stocked with canned food and weapons by Canadian artist Liz Magor, as well as historical documents, architectural models, video, and ephemera installed in chronological order to illustrate the evolution of cabin design in North America. In the Porn segment, hip millennial urbanites may squirm in response to an on-the-nose installation of outdoorsy flatlays seemingly ripped from their own Instagram feeds—Herschel backpacks, enamel tin mugs, Filson caps, and all.
The exhibit culminates with a focus on the cabin in contemporary architecture, emphasizing the modern meaning of the cabin as a space in which to assert individualism, independence, and unity with nature and featuring works by the likes of Scott & Scott, Herzog & de Meuron, and Tom Kundig. "As we as a culture have become more interconnected, there is this opposite impulse to disengage and disconnect," says Volland. Illuminating, relatable, and informative, Cabin Fever is an ideal exhibit to visit before fleeing the city this summer.
Cabin Fever is on display at the Vancouver Art Gallery from June 9 to September 30, 2018.
_________
Never miss a story. Sign up for NUVO's weekly newsletter, here.