4 Vancouver Hotels Offering Staycations to Pass the Long Winter Months
February is the shortest month, but if January was any indication, it may seem longer than ever. The great thing about February is that, although it can be dreary, it is filled with holidays that celebrate love and family. Since these holidays cannot be celebrated by vacations or even family get-togethers, hotels in Vancouver are providing the now-familiar "staycation" packages so you can feel as if you are away without leaving the city. It goes without saying that these superior establishments are doing due diligence when it comes to health and safety, but for good measure each outlines the specifics of its policies online.
Wedgewood Hotel & Spa
This opulent hotel is providing guests with a snippet of European luxury vacations. Wedgewood is offering a discount for locals to encourage stays in its plush but cozy suites. Chef Lau of Bacchus restaurant has put together special menus for Dine Out and Valentine's day. Standouts include toasted onion brodo, caramelized duck confit terrine, and a soy-braised boneless beef shank.
Fairmont YVR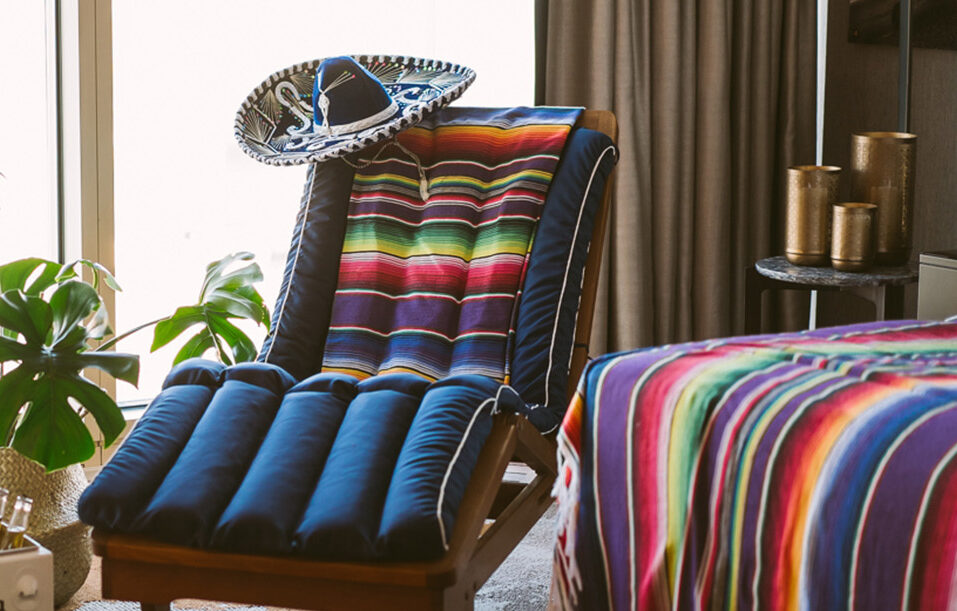 The spirit of the Riviera Maya has come to Fairmont Vancouver Airport. Vacation to Nowhere is an initiative in partnership with Fairmont Mayakoba, and to be honest, going out to the airport almost does make it feel like travelling. The team has set up themed rooms, and the package includes a bucket of Corona, private pool times, and spa vouchers. The promotion, which runs until early May, also includes a dinner by Mexico's own Abraham Zamorano Ruiz, who has prepared a menu full of Mexican classics like grilled octopus and all the salsas you could ask for.
Shangri-La
Though the hotel is currently closed, Shangri-La is going above and beyond with its staycation offerings—literally. The luxury hotel is offering private helicopter rides with champagne over the city and out into the sunset in collaboration with Sky Helicopters. Afterward, the package includes an experience at Chi, the spa there, complete with a message, face mask, and ceremonial tea service.
Seaside Hotel
Lonsdale Quay has come a long way in the last few years as North Vancouver competes to become a destination in its own right. Close enough for a staycation but just far enough removed to feel like a treat, the Seaside Hotel is perfectly positioned between mountains and ocean to offer weekend actives like skiing at the local mountains (Grouse, Cypress, and Seymour) or hiking the many nearby trails with dining options all around. The hotel restaurant, Provisions, is also one of the best places for dinner in the area (we recommend the seafood tower), and it currently has Valentine's Day and Dining packages available.