Chasing waves on Oahu's North Shore.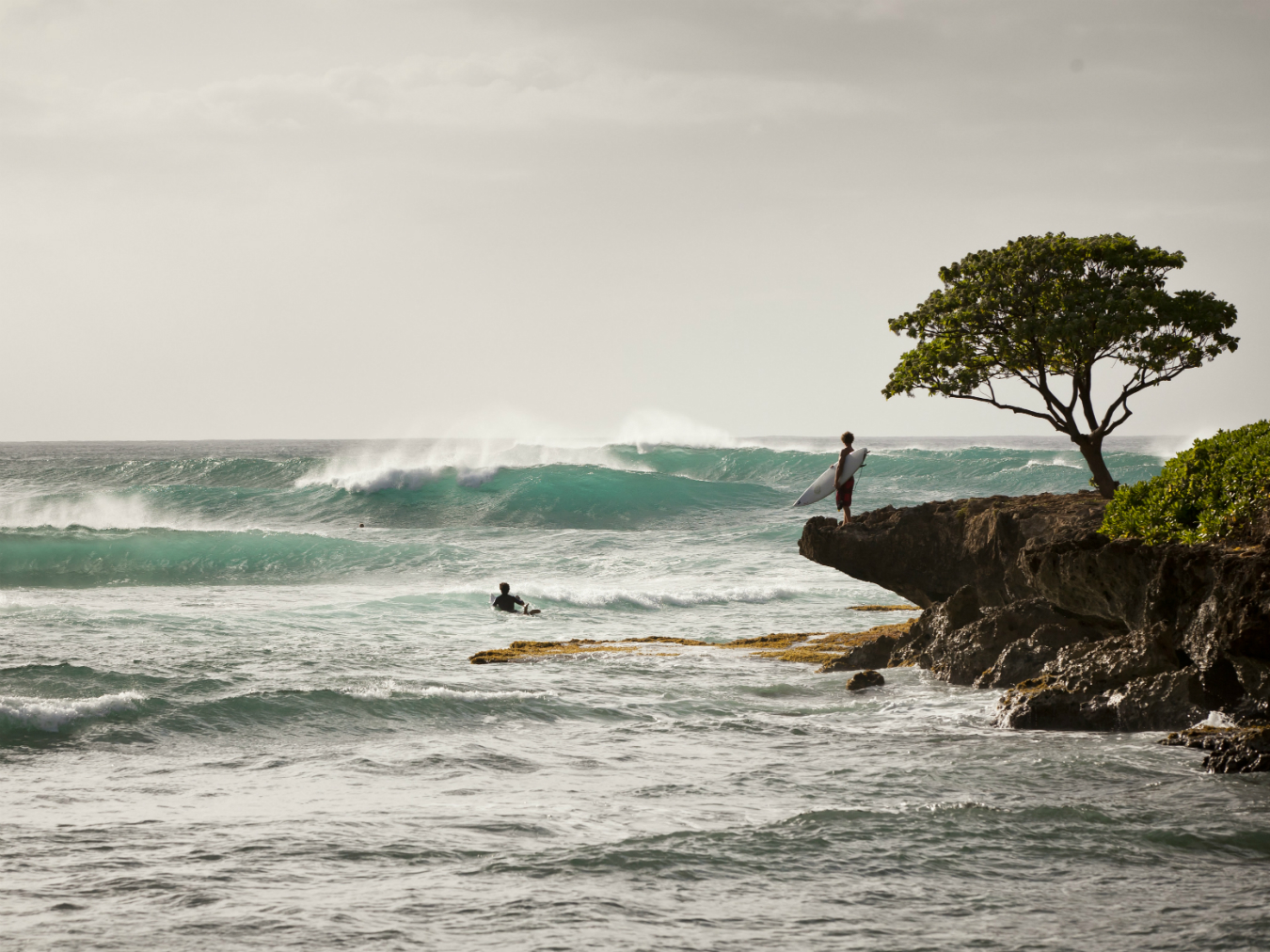 Of Hawaii's eight islands, Oahu is known as "the Gathering Place". As the third largest Hawaiian island, it is home to two-thirds of the state's population and attracts 4.5 million visitors each year to its famous landmarks, including Diamond Head, historic Pearl Harbour, and Waikiki Beach.
Oahu is also known for its North Shore, which includes the "seven-mile miracle" of legendary coastline and surf. Turtle Bay Resort sits on the northernmost point, less than an hour's drive from the airport and a far cry from the bright lights and bustling beaches of Honolulu. The property is the only hotel on the North Shore, where vacationers and locals alike gather to catch the world-class waves.
Turtle Bay Resort opened in 1972, and recently underwent a $45-million renovation under the guidance of Replay Resorts. This was no small feat: it is the most spacious resort on Oahu, covering 840 acres, with 410 guest rooms in its main building. Its recognizable three-pronged architecture means every room features a water vista, though the 42 beach cottages are the accommodations to book, with their private concierge and direct beach access.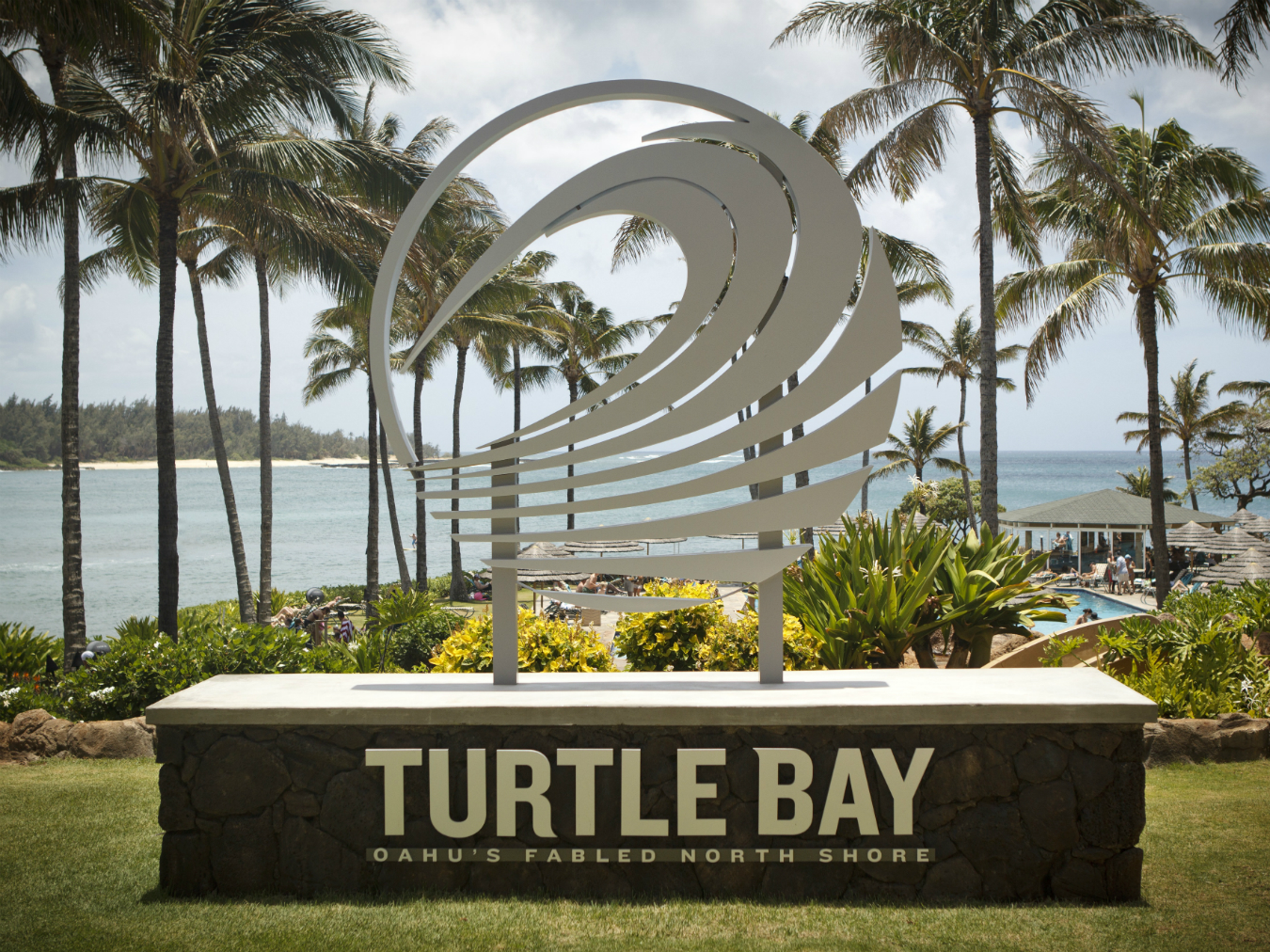 This is truly an experiential resort, and on-site activities abound. "For us, this year, it's about delivering a promise that we spent four and a half years putting together," says CEO Drew Stotesbury. "We've created lots of experiences and opportunities that didn't exist prior, and a firm foundation … it's a new and different Turtle Bay."
Start with a surf lesson at Hans Hedemann Surf School, a few steps from the hotel—this is the fabled North Shore after all, home to legendary breaks like the Banzai Pipeline where the Vans Triple Crown (the Super Bowl of surfing) is held each year. Big wave season hits from November through February, though no matter the month, Hedemann knows where the right waves are for any skill level. For beginners, it's off to the "kiddie pool" at nearby Kawela Bay for two hours of trial and error on the lagoon's gentler swells. Hedemann and his team get right in the water, too, watching for the perfect wave and giving budding surfers a helpful push to get them going. For those who crave more adventure, Waimea Bay is a 15-minute drive from the resort. Waimea is the birthplace of big wave surfing, home to the one-day Quiksilver in Memory of Eddie Aikau surf competition. The annual event honours legendary waterman Eddie Aikau, the bay's famed first lifeguard (no one was ever lost on his watch), who disappeared at sea during an ill-fated voyage on Hawaii's Hokule'a double-hull sailing canoe in 1978. The competition attracts the world's elite surfers, and only takes place when waves are at a minimum of six metres, an "Eddie-sized swell". The event has only been held eight times since its inception in 1984 (the last took place in 2009). In the summer, the water calms down and this becomes a pristine, calm bay for swimming; this is the time to trade surfboards for paddleboards and snorkel gear.
While every local will encourage you to test your balance on a board, there are plenty of other ways to experience the abundance that the North Shore has to offer. At Turtle Bay Resort, admire the region's famous surf breaks and rainforest-covered mountains from the air on one of Paradise Helicopters' fleet; indulge your fantasy of wanting to ride a horse on the beach and pay a visit to the resort's stables; or rent a clear-bottom kayak and glide over coral reefs, watching for turtles.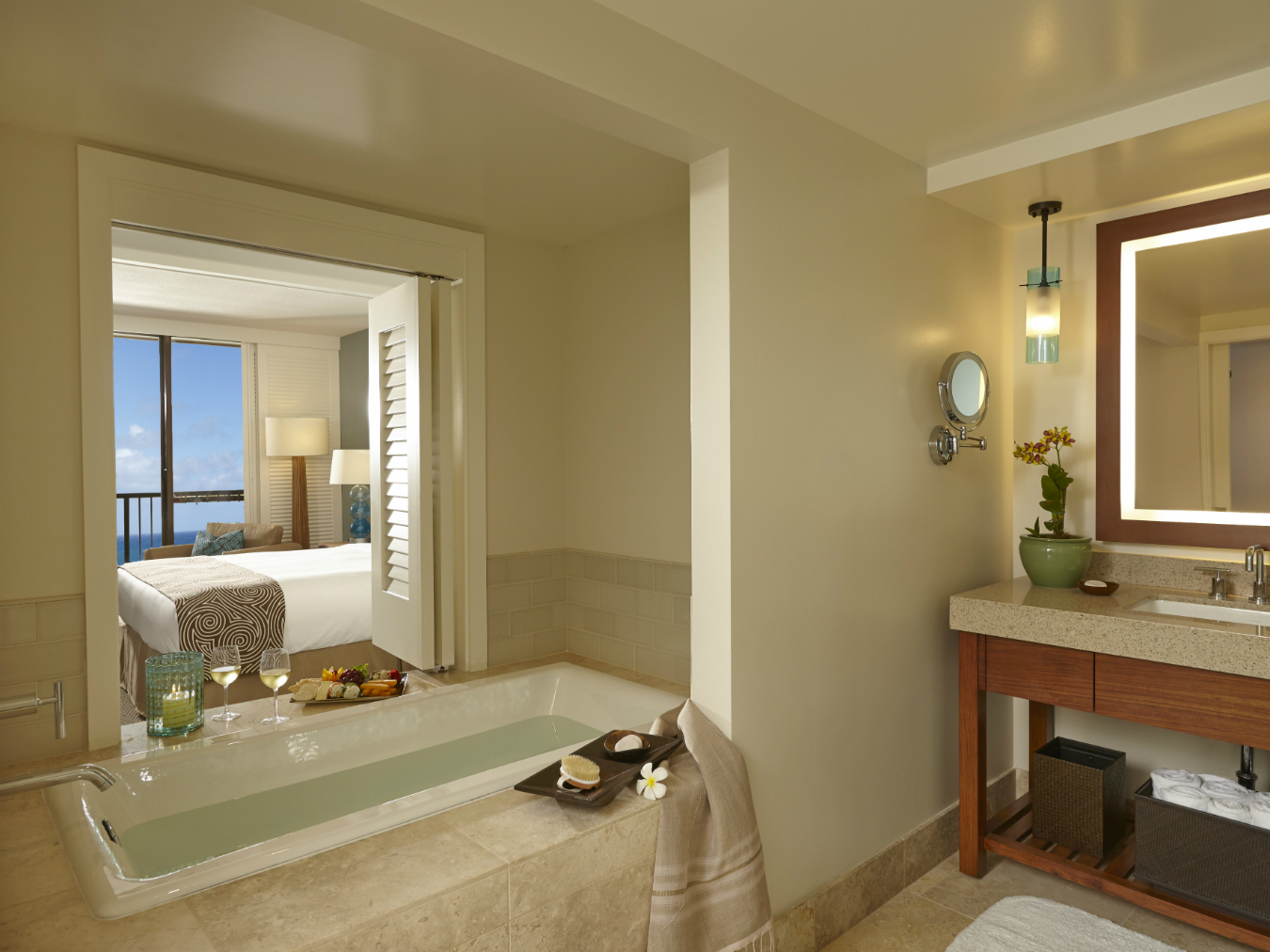 With eight kilometres of beachfront at Turtle Bay Resort, just under 20 kilometres of trails, and two golf courses on the property, there's plenty to explore at the resort. Do the Kings Walk out to Kahuku Point, the true northernmost point of land on Oahu, and watch for locals fishing along the shore or Hawaiian monk seals snoozing on the sand. Keep your distance though—the seals are endangered (there are only approximately 1,100 left) and it's recommended to remain at least 45 metres from one. The staff at Turtle Bay take care to keep both the animals and guests safe, and it's a joy to observe a sleeping seal lazily rubbing its belly and then flapping back to the water. At day's end, take part in a Hawaiian sunset ceremony at the poolside Point restaurant, a tradition that asks you to reflect on the day's blessings with a Hawaiian chant and lighting of the tiki torches. "Hawaii really is a culture of hospitality," says Stotesbury, and this ritual is just one of many ways to experience that culture firsthand at Turtle Bay as you look out at the rolling tide, readying yourself for another day out on the surf.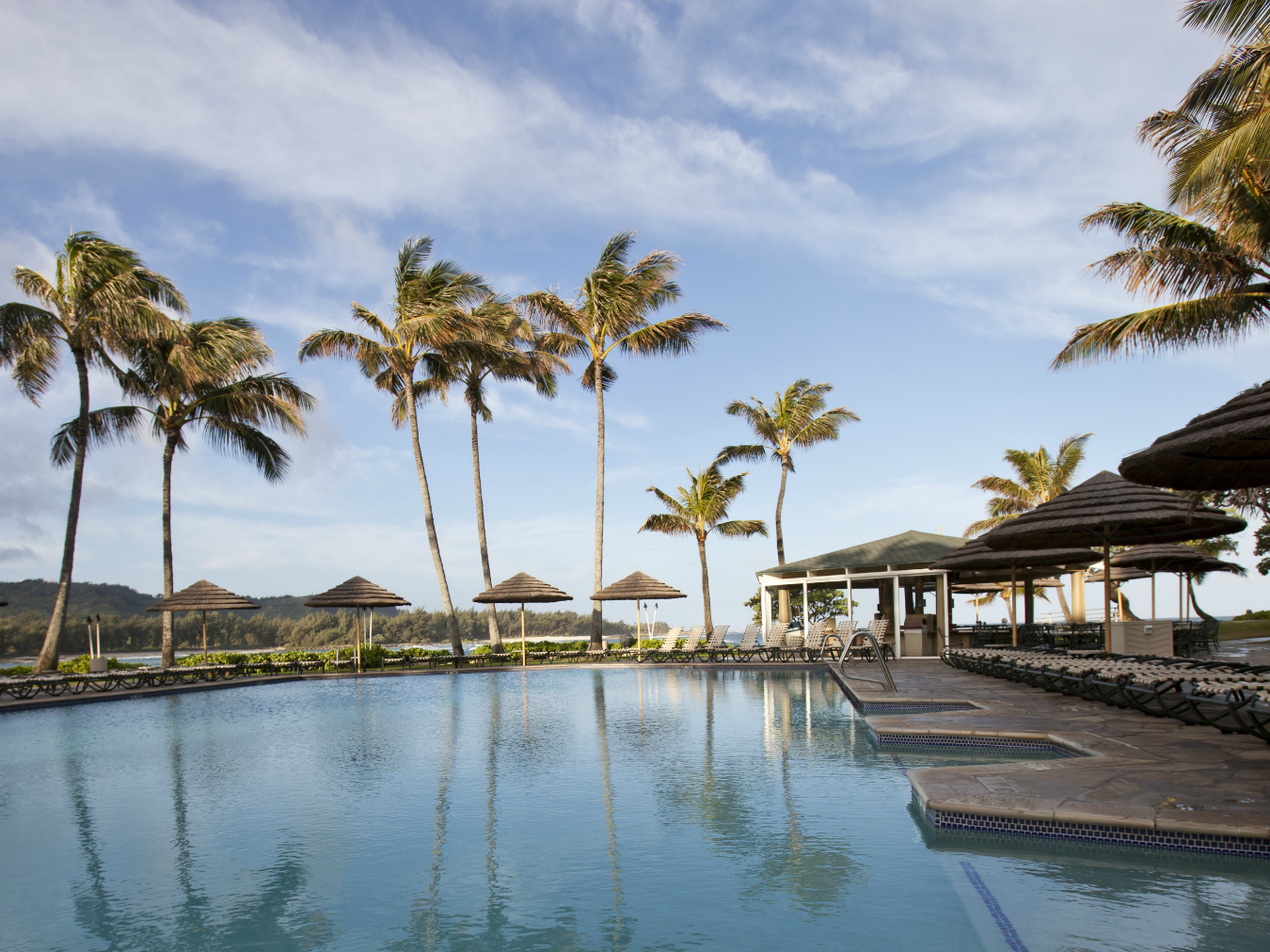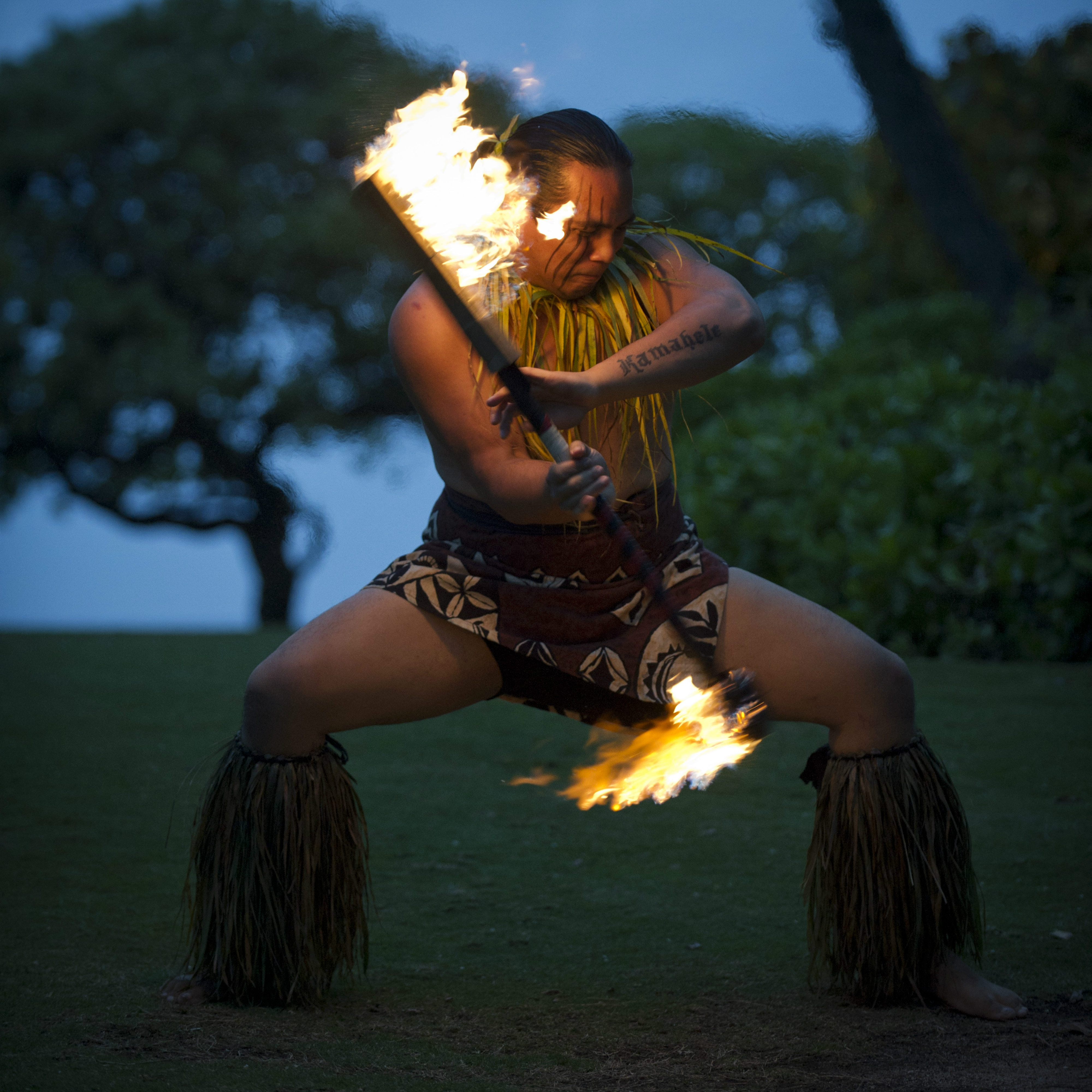 Originally published in February, 2015.