Paris's iconic Piscine Molitor is reborn.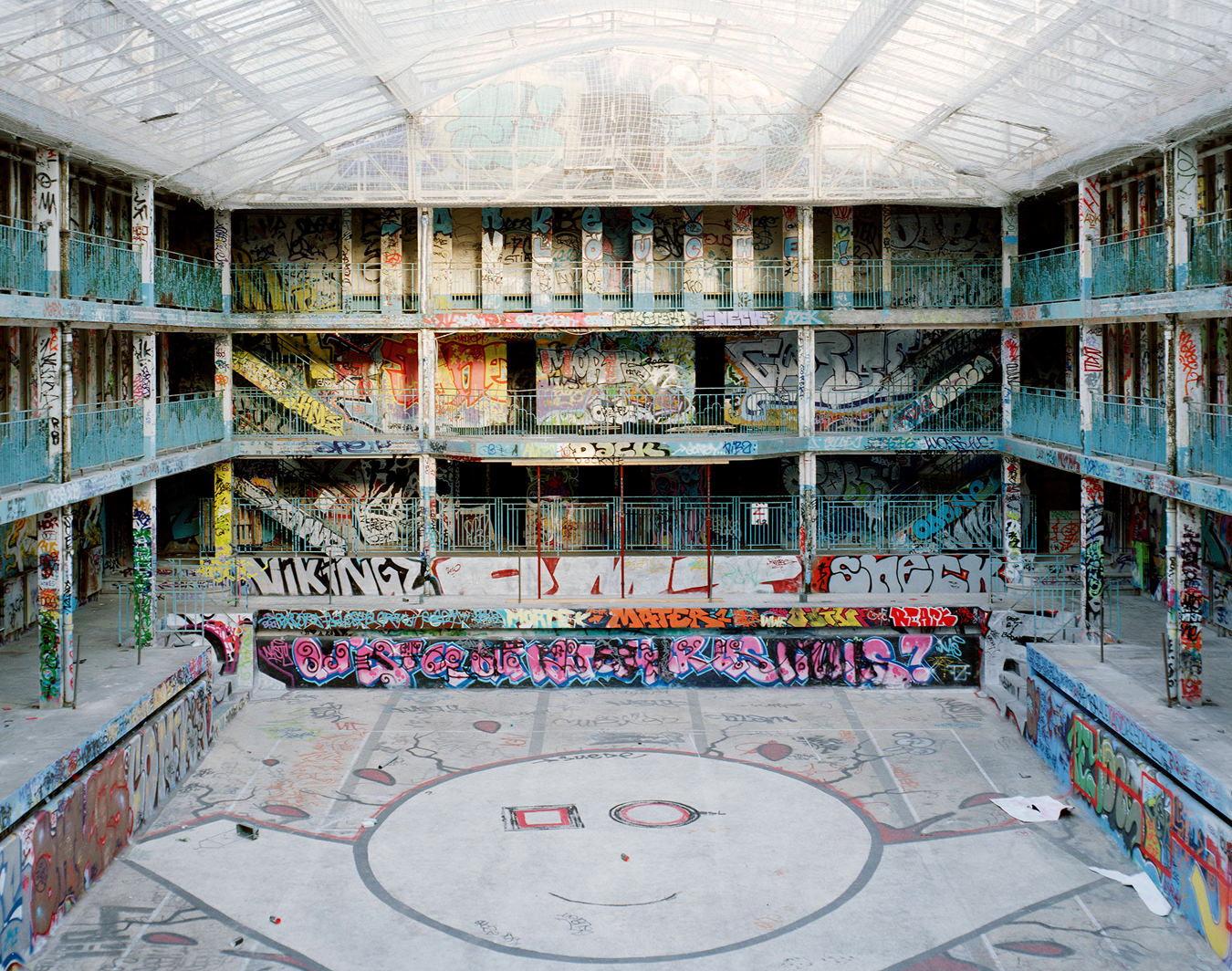 Upon entering the Hotel Molitor Paris's lobby, one first notices a Rolls-Royce Corniche covered in graffiti. It's an eye-catching centrepiece aesthetically in-step with the space's elevated-industrial decor. Yet, it's what lies beyond the Corniche that inevitably draws the majority of delighted gasps and approving oh là là's from guests. There, floor-to-ceiling plate glass windows give visitors a panoramic view of the newly reopened Piscine Molitor: Paris's most intriguing swimming pool.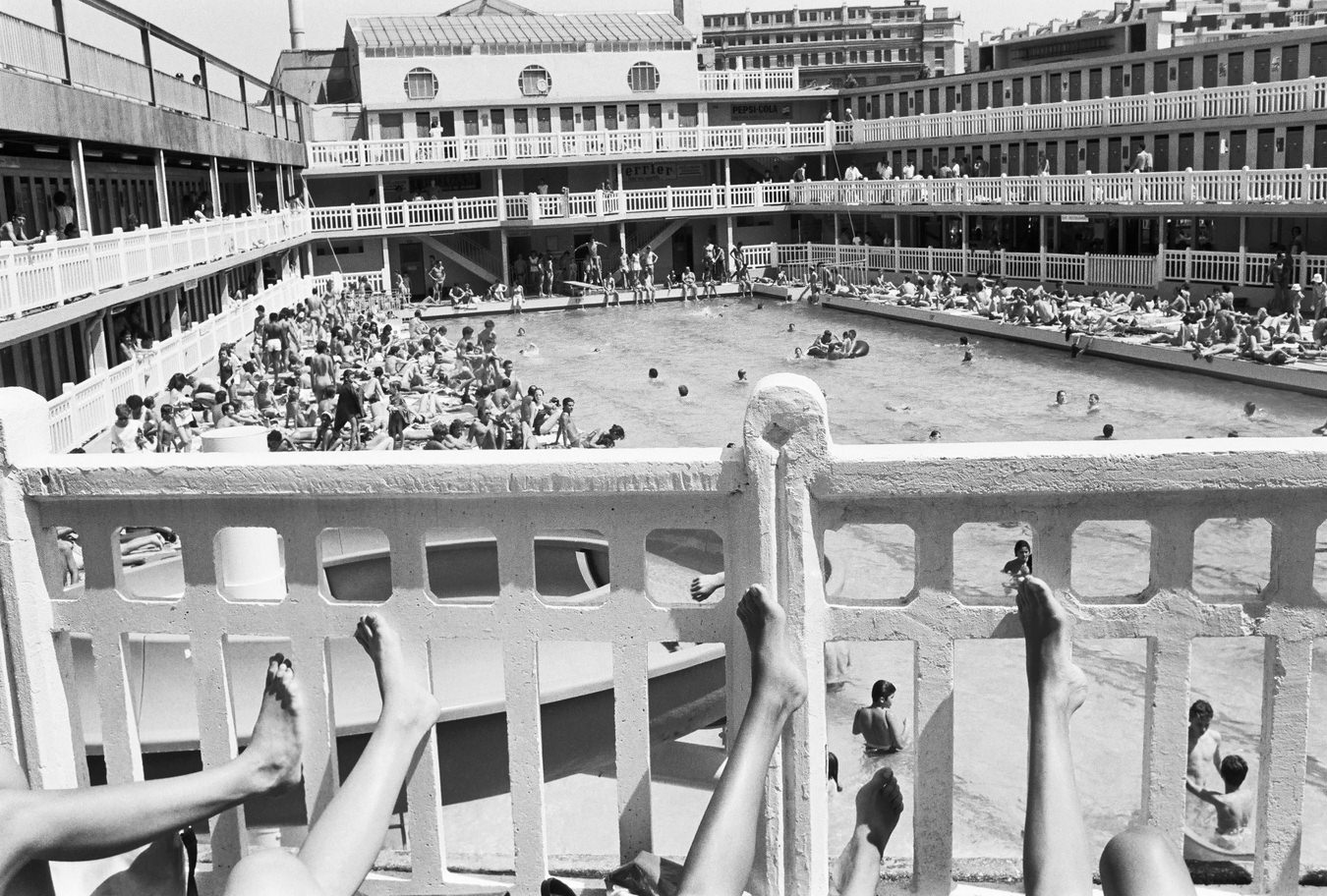 Spanning 46 metres, the show-stopping outdoor basin is surrounded by three dramatic tiers of balconies. The pool's design is striking, as much for its contrasting colours (think cerulean changing rooms and bright ocher walls) as for the distinct impression it gives that one has stepped onto an inter-war era cruise liner, complete with porthole windows and mezzanines. Indeed, the Piscine Molitor's original architect, Lucien Pollet, strove for a nautical effect when he built the public space in 1929. Art-deco design, artificial sandy beaches, and an inaugural life-guarding stint by Olympic-swimming-champion-turned-on-screen-Tarzan Johnny Weissmuller made the pool a popular post-war gathering place to see and be seen. The protagonist in Yann Martel's 2001 novel, Life of Pi, is even named after the Piscine Molitor when his uncle—who would have theoretically visited the piscine shortly after its opening—tells Pi's father that "a single swim there changed [my] life."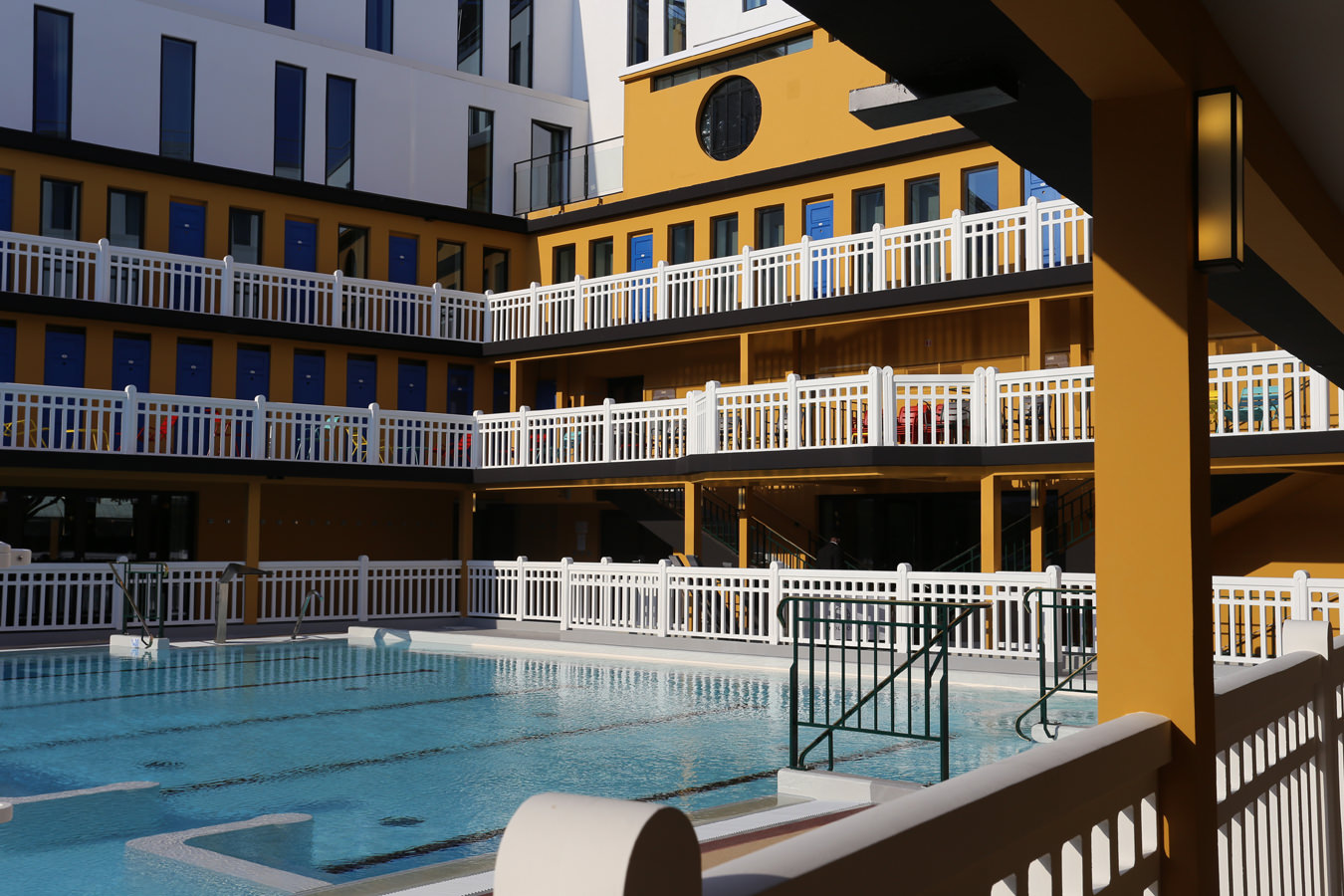 In its early days, events were often hosted around the pool's two basins, with the more intimate 33-metre glass-ceilinged indoor pool a particular favourite for galas, plays, and fashion shows. Some may be familiar with a humble swimwear innovation (which Diana Vreeland would later declare "the most important thing since the atom bomb") that sparked an international uproar when designer Louis Réard unveiled it at the Piscine Molitor in 1946. He called his invention the "bikini".
In 1989, despite its popularity, the Piscine Molitor closed down. Over the years, city funds had gradually been diverted to newer, more modern projects, and infrastructural maintenance was neglected, resulting in safety concerns. It didn't take long for the city's street and graffiti artists to claim the space, making their mark on the crumbling abandoned basins and temple-like interiors, using the emptied pools and tiered balconies as a place to meet, create, and throw raves. The nineties saw the rise of the "free party" movement, in which the city's youth claimed spaces—like the city's sewers and catacombs—free from the legal restrictions of traditional nightclubs, bars, and venues. Soon, the Piscine Molitor became known as a street artist's paradise, a testament to Paris's underground scene, and a nuisance to its bourgeois neighbours in the surrounding 16th arrondissement. One night in April of 2001, 5,000 people attended a techno rave in the space, with most staying well into the next morning. Soon after, the city began calling for bids on the site.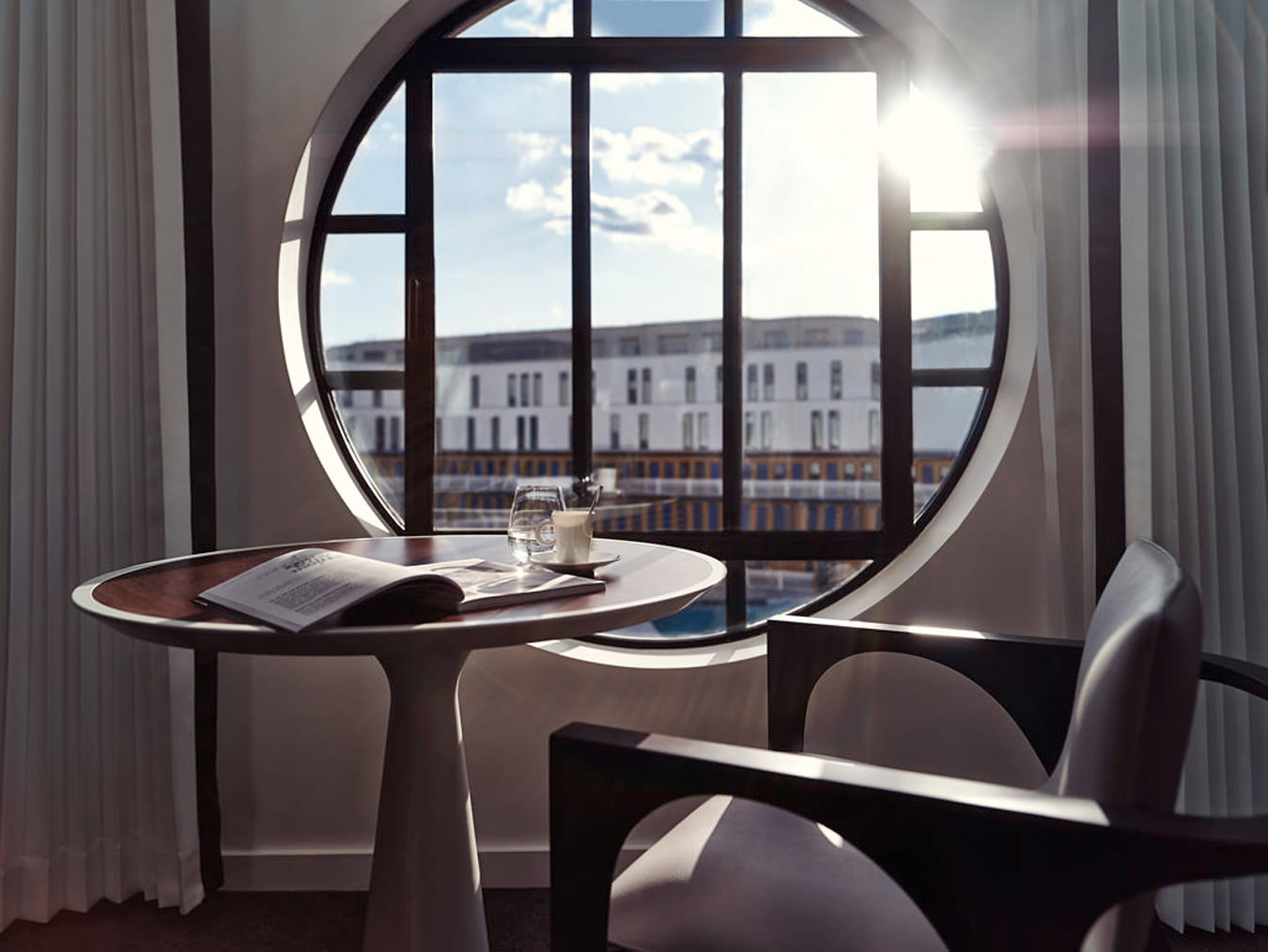 Piscine Molitor's size, history, and prime location, drew the attention of many bidders. But it was investment firm Colony Capital's plan to preserve the pool's original design while supporting up-and-coming street artists which ultimately won out. Alain Derbesse agency, and architects Alain-Charles Perrot and Jacques Rougerie, restored the site's exact original design. Art-deco tiles were mapped, removed and then meticulously replaced post-build, as were elaborate stained glass pieces and stucco ceilings. The outdoor basin's tiered balconies were reinforced to support a 124-room luxury hotel, its white exterior delineating where the original building ends and the modern addition begins.
In May 2014, after three years of renovations, the Piscine Molitor reopened its doors. Today, interiors by Jean-Philippe Nuel unite styles from the Piscine Molitor's varied heritage: works by street artists like Thomas Mainardi, Mademoiselle Maurice, and Damien-Paul Gal coexist with thirties-era art deco furniture. Any works of art not painted directly onto the hotel's exposed cement walls are for sale via Molitor's non-profit PoolArtLife association (sadly, not the Corniche), which contributes proceeds to finance new Molitor exhibits.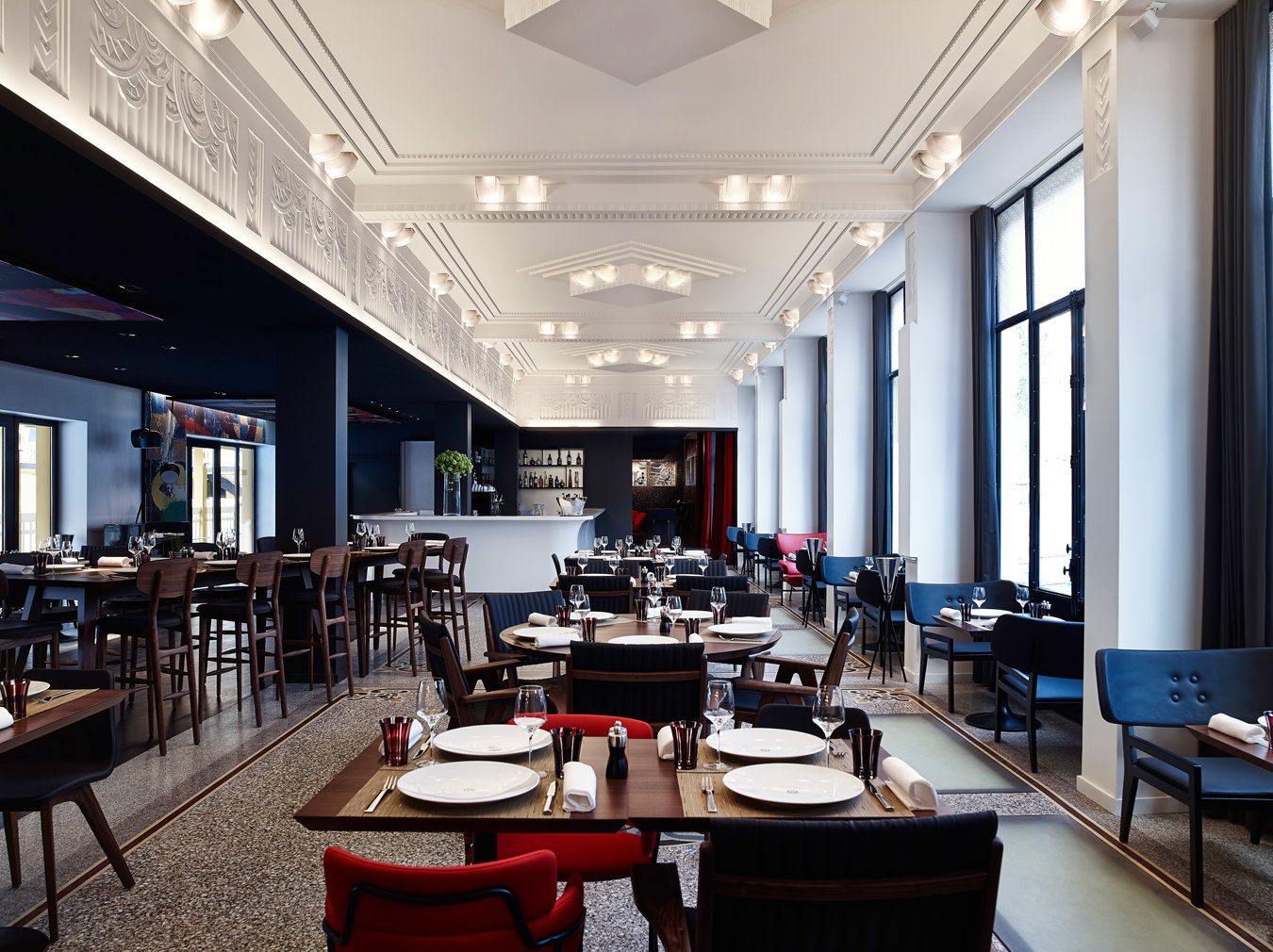 Between laps in the pool and art-filled afternoons, guests are at their leisure to enjoy services at the hotel's sprawling, water-themed Clarins spa, where botanical products keep one poolside-prepped (think hot stone massages and exfoliating body scrubs). One may also dine at Molitor's classic French restaurant, which serves Gallic cuisine, like tender braised veal sweetbreads atop roasted winter vegetables, and foie gras modernized with gingerbread and caramelized pineapple.
The Piscine Molitor continues to host fashion shows, galas, exhibits, and events, now with a decidedly edgy twist. In its new iteration as Hotel Molitor, another layer of intrigue permeates the piscine, and the iconic space continues to enchant.
________
Hotel Molitor, 13 rue Nungesser et Coli, Paris, France 75016, 33 1 56 07 08 50.
Never miss a story. Sign up for NUVO's weekly newsletter.
See more of NUVO's stories about Paris.