The Carmelo Resort and Spa, Uruguay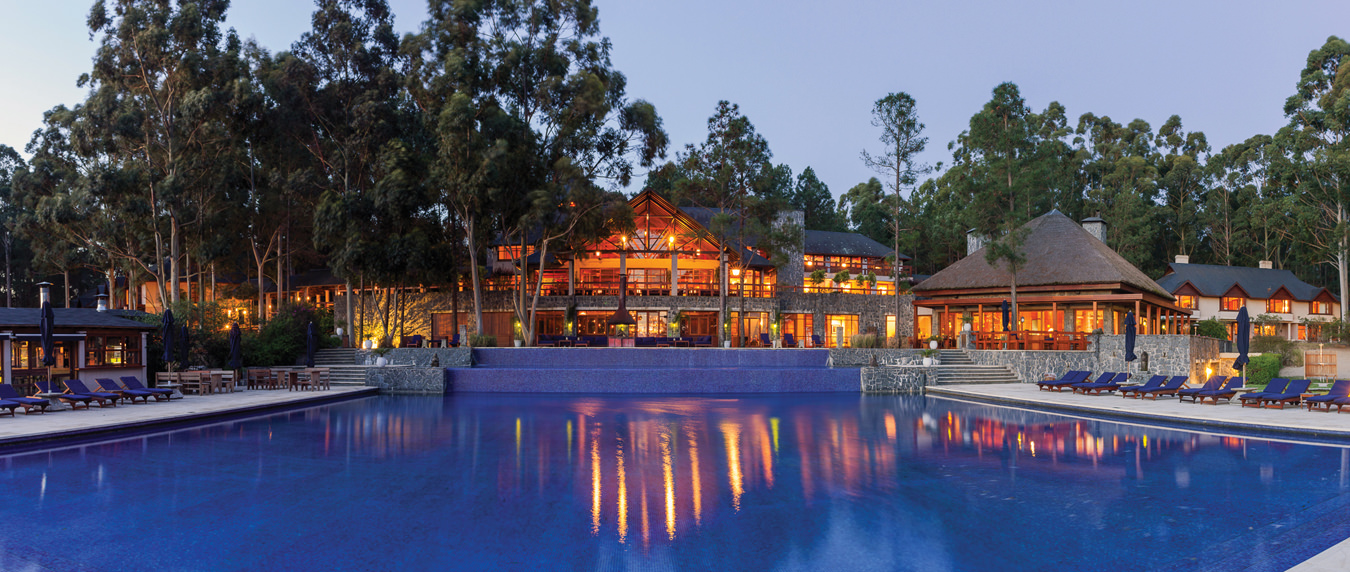 Just two hours from Buenos Aires—the first by ferry across the Rio de la Plata to Colonia del Sacramento, and the second by car through Uruguay's verdant farmland—rustic Carmelo is a country escape from the bustling city. And, amid a tranquil forest of pine and eucalyptus trees, the Carmelo Resort and Spa, part of The Unbound Collection by Hyatt is a luxurious enclave in an area that has become known as cottage country for wealthy porteños.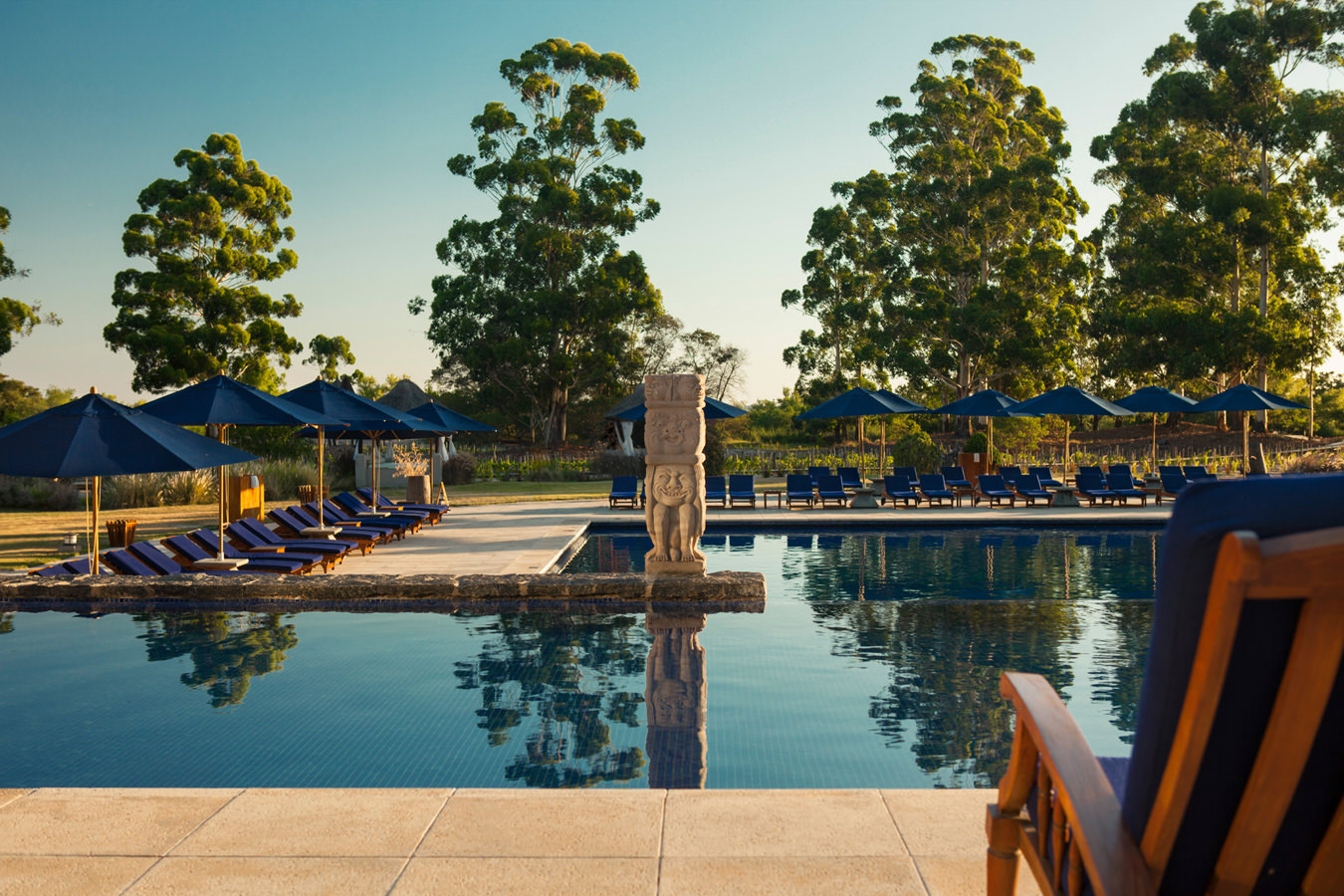 Consisting entirely of gable-roofed bungalows and two-level suites scattered through the woods, the resort bears a striking resemblance to a summer camp—if that summer camp was outfitted with lapacho wood beds swathed in Egyptian cotton, hand-carved furniture, tubs big enough for two, and outdoor showers encircled by private gardens, quiet but for the sweet birdsong that floats through the surrounding forest (the word Uruguay means "river of the loud, painted birds").
With 44 rooms, the resort is sprawling, sun-dappled, serenity defined. Its design suggests a harmonious blend of West Coast (the main lodge is reminiscent of the soaring, open-concept Great Rooms you'll find on Vancouver Island, down to the massive fireplace in the centre) and Asian aesthetics. There's just a single row of wooden loungers around the two-tiered outdoor swimming pool, and no early-morning rush to claim a spot. Walkways meander through the forest, and grapevines flank the land between the pool and river bank, providing fruit for the hotel's sister winery, Narbona (try the surprisingly dry tannat rosé). Those same grapes are also incorporated into treatments at the onsite Chandra spa.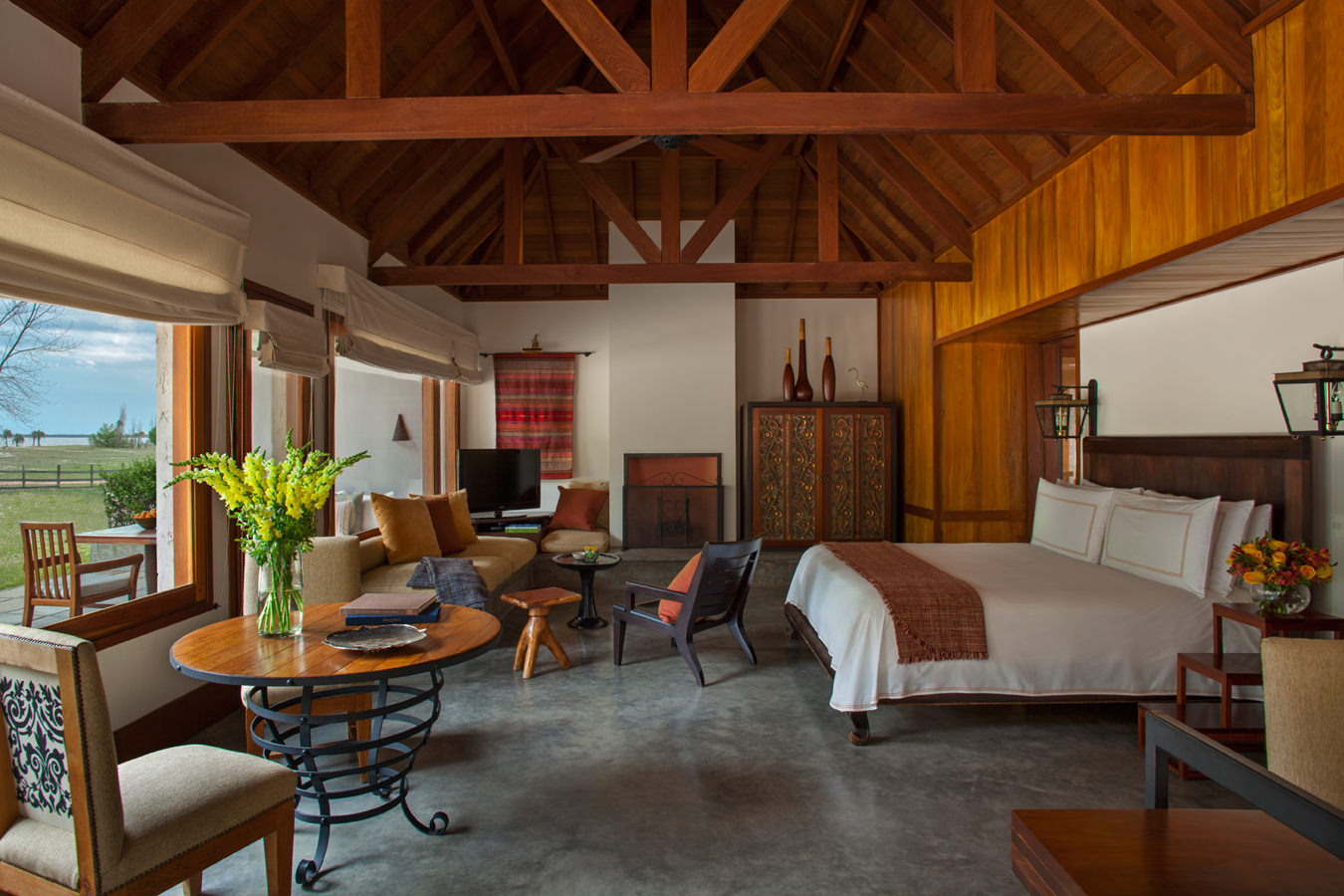 If seeking a little activity, one has the opportunity to spend the morning on horseback, riding along the riverbank and criss-crossing the streets where locals keep their elegant summer homes. Alternately, head to the hotel pastry kitchen and learn to bake alfajors, a South American sweet consisting of dulce de leche sandwiched between crumbly shortbread cookies. Playing a round of golf on the resort's 18-hole course or going for a cruise on one of the complimentary bicycles seems downright ambitious for a trip this relaxed.
Dining, too, is low-key. While the onsite Pura restaurant carves up traditional Uruguayan asado barbeque, the more casual wood-paneled Mandara Bar is an excellent choice for tapas, empanadas, and pizza, and offers a lengthy local wine list. The resort also offers free shuttles to Narbona, located about 10 minutes away, for tastings and dinner at the elegant onsite restaurant—a worthy excursion.
Carmelo Resort and Spa, a Hyatt Hotel, Ruta 21, Km 262, Carmelo, Colonia, Uruguay
Images from the Carmelo Resort and Spa.
_________
Never miss a story. Sign up for NUVO's weekly newsletter, here.