The June Motel, Prince Edward County
April Brown and Sarah Sklash never intended to be hoteliers, or rather "moteliers". The owners of the June Motel—located in Prince Edward County's township of Picton, about a two and a half hour drive from Toronto—were initially planning on launching a weekend wine camp for adults. They enjoyed spending the past few summers in Ontario's wine country and wanted to share their passion with others.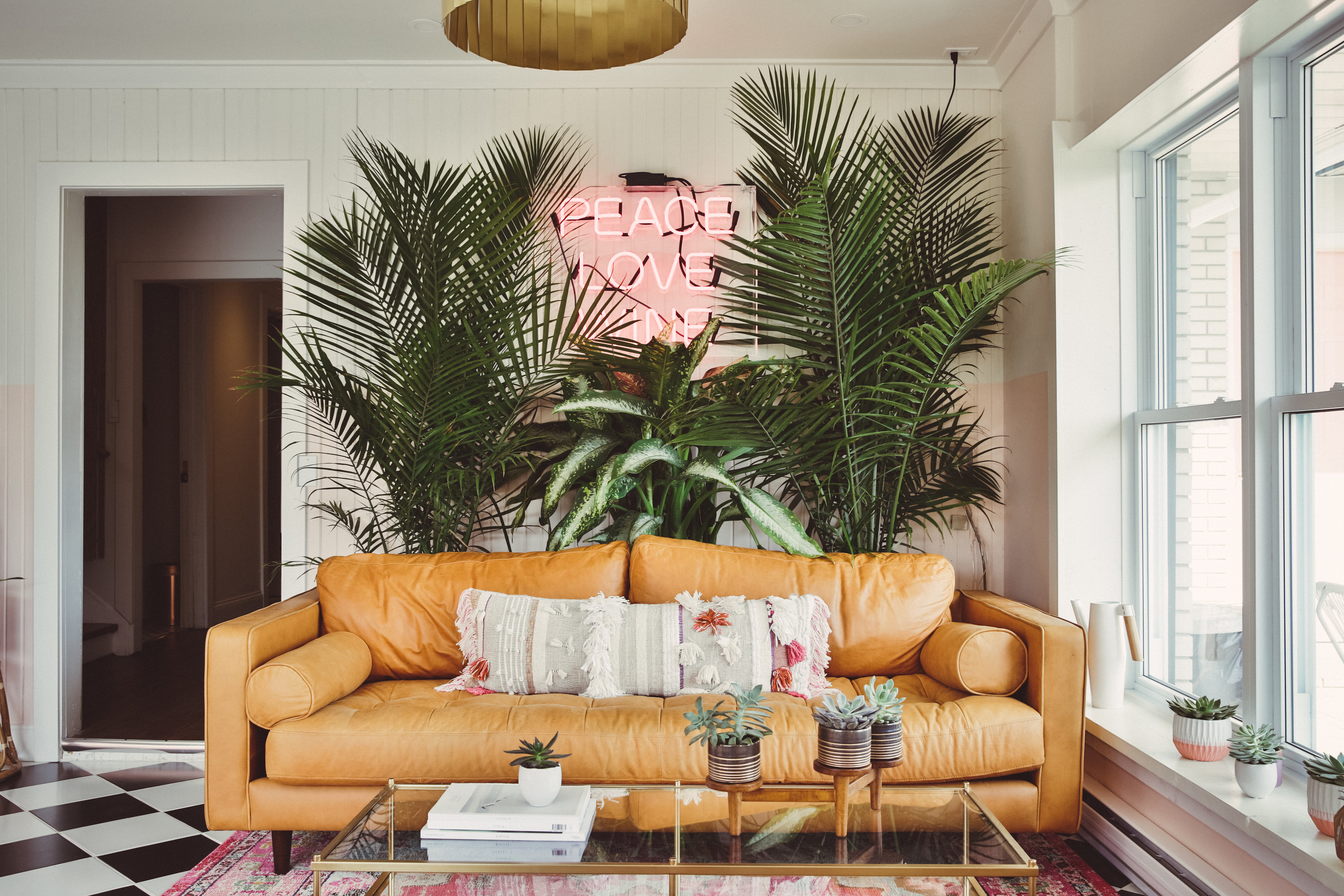 "Sarah thought, why don't we just take over the old motel for the weekend and host it there? I looked at her and said, 'Why don't we just buy the motel?'" Brown recalls. "A week later, we looked at the property and less than six months after, we were moving in." When they took over the building, it was the Sportsman Motel, a 50-year-old dive that served hobby fishermen and hunters from spring to fall. "There was a sign up that read, 'Please don't gut the fish in the room,'" Brown says with a laugh. "But we saw the potential."
With no experience in hospitality (Brown previously worked in public relations and Sklash had a government job), they spent last summer learning the ropes, from booking guests to making beds. They closed the Sportsman in October for renovations, and reopened in May as the June, a 16-room boutique motel that's unapologetically retro and feminine. "We had a vision for what we wanted this place to be and that was summery, fun, and kind of a '60s vibe to it," says Sklash. "We were inspired by the resurgence of motels in places like Palm Springs and Miami."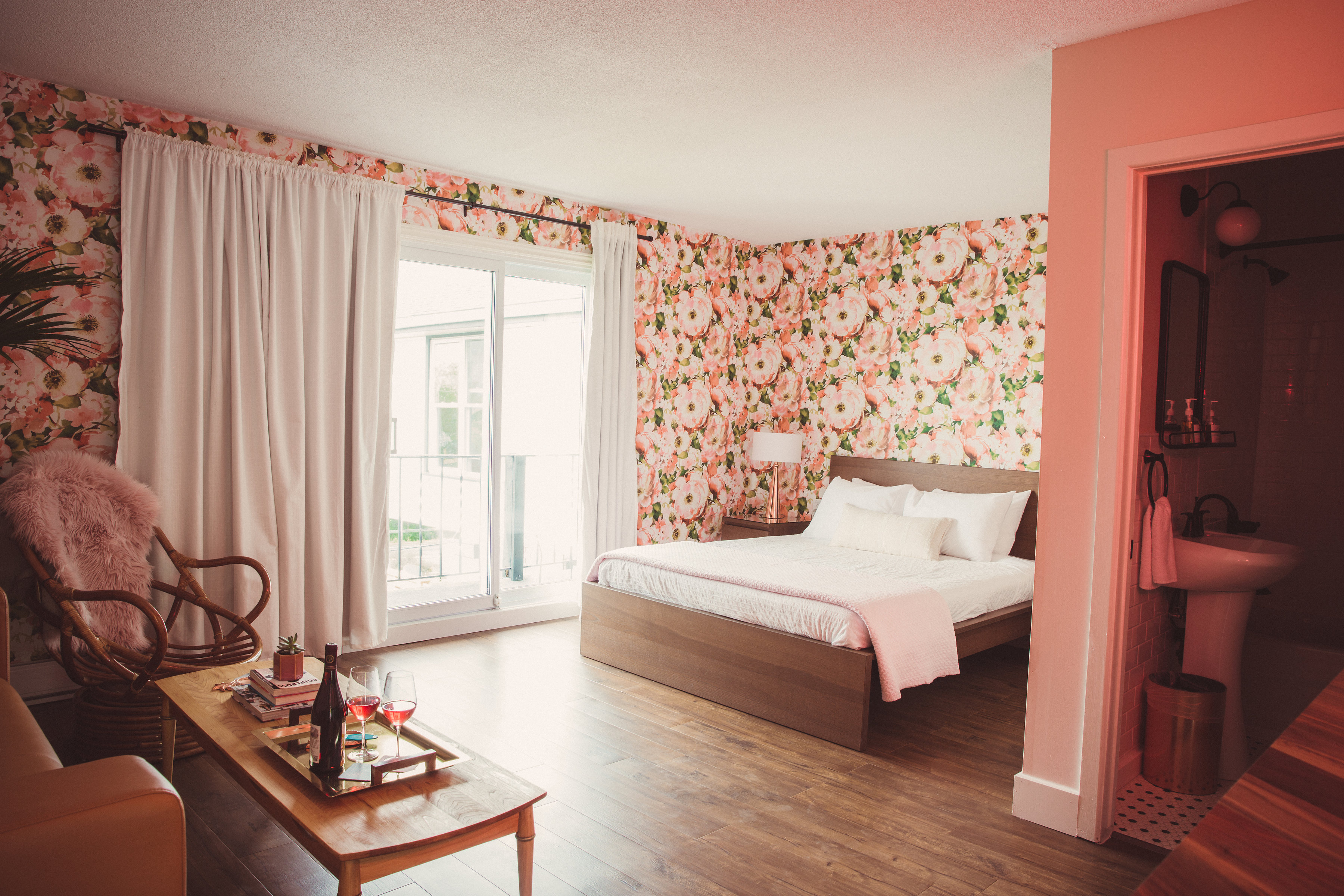 In keeping with traditional motels, guests can drive right up to their rooms. Inside, the decor includes palm-printed wallpaper, Solair chairs, and macramé plant hangers. Larger suites feature wine bars and neon signs that read "rosé all day." The powder-pink lobby is the stuff of Instagram dreams, where every plant-filled corner offers a photo op. Perhaps, the ideal backdrop for a girls' getaway.
The June Motel, 12351 Loyalist Pkwy, Picton, ON K0K 2T0.
_________
Never miss a story. Sign up for NUVO's weekly newsletter.