Video: The Making of Yew Seafood + Bar's Super Seafood Burger
The great Canadian burger.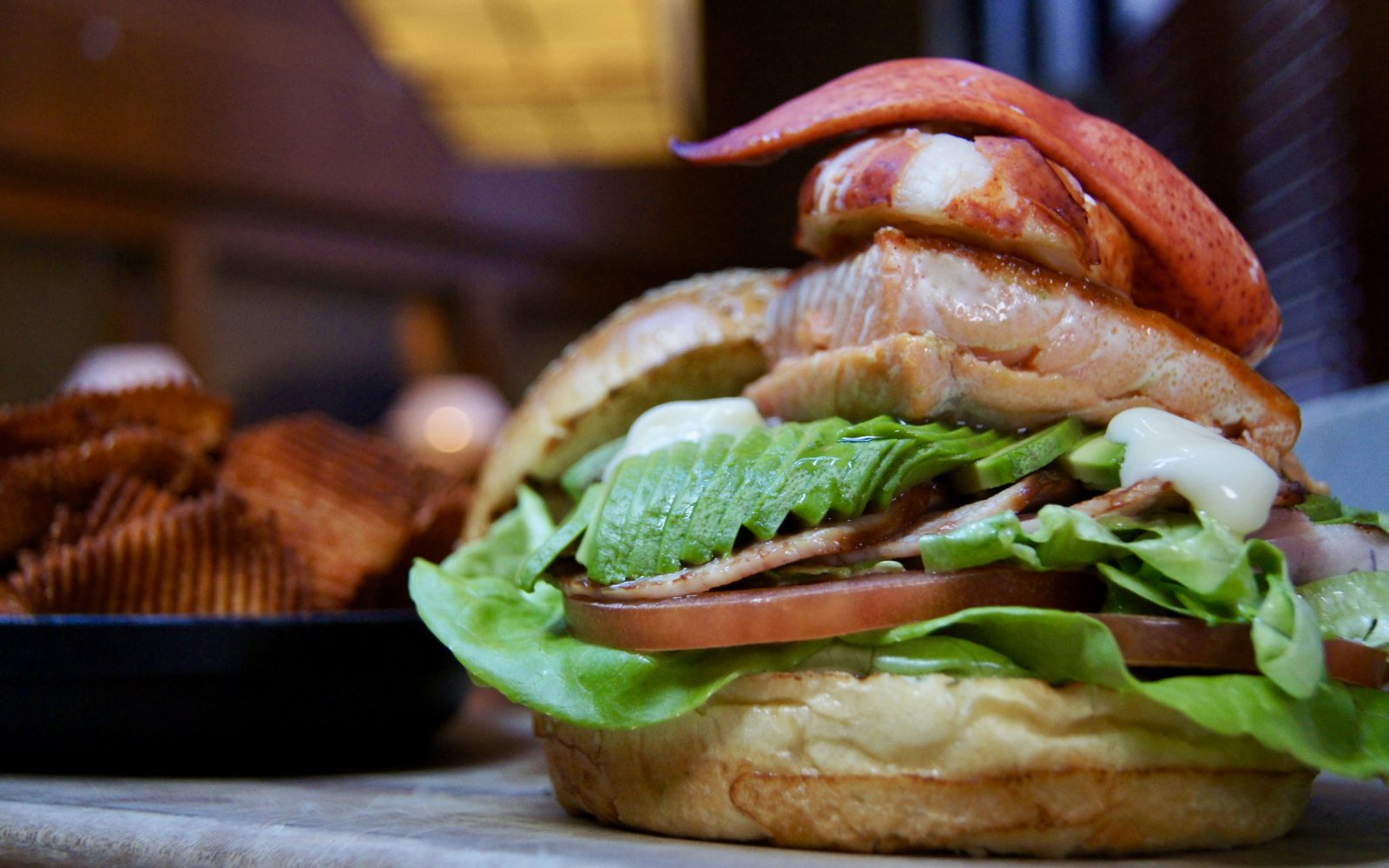 When the team at Vancouver's Yew Seafood + Bar began considering how to celebrate Canada Day, they quickly determined that the country's two most renowned seafood products—Pacific wild salmon and Atlantic lobster—needed to share a spotlight, and no better way than in a burger, summer's favourite dish. "The balance of flavours is important," says executive chef Weimar Gomez of his super-festive seafood burger (which is served with ketchup-flavoured, hand-cut waffle fries for an extra patriotic touch). "A hamburger can be a very simple dish, but when you're putting different items like lobster, bacon, and salmon on top, no one of the flavours should be overwhelming." Indeed, the melange of Canadian bacon, avocado, maple-glazed East Coast lobster, and West Coast salmon is best enjoyed squished down between the burger's warm, tartar-sauced brioche buns and managed in the same bite—it's a mouthful, yes, but one of tasty Canadian goodness. Available through Labour Day, see how the bi-coastal burger is made in our video, above.
Videographer: Sacha Husband
Music: "Dreams" by Joakim Karud
_________
Never miss a story. Sign up for NUVO's weekly newsletter.