5 Magical German Eco-Hotels
Hotels pushing the boundaries of sustainability.
After reunification in 1990, Germany emerged as an economic juggernaut and a manufacturing powerhouse. But unlike many of its international peers, Germany made steadfast commitments to subsidize sustainability and invest in renewable energy. While the archetypical German—replete with würst and combustion engines—is still alive and well, many are embracing once-unthinkable things like hybrid cars and a vegan lifestyle.
Nowhere is this more apparent than in Germany's burgeoning eco-tourism scene. From alpine villages to dense Saxon forests, the German landscape is increasingly dappled with picturesque eco-hotels. While greenwashing abounds in the industry, these hotels make steadfast commitments to reduce their footprint in concrete, measurable ways. Many of these accommodations are booked months in advance as more tourists clamour for luxurious living with a clean conscience.
Biohotel Sturm
Set against the breathtaking backdrop of the Rhön mountains, Biohotel Sturm was the first "organic-certified" hotel in the region. World-class chefs gather raw ingredients from the adjacent Thuringian Forest and masterfully arrange them in an all-organic kitchen. The hotel offers a herb garden and orchard, both of which are open to guests. After a day of skiing, mountain biking, or hiking, guests can kick back by the swimming pond, free from chlorine and other harmful additives. In addition, Biohotel Sturm is certified carbon-neutral, with its own on-site solar panels and cogeneration unit.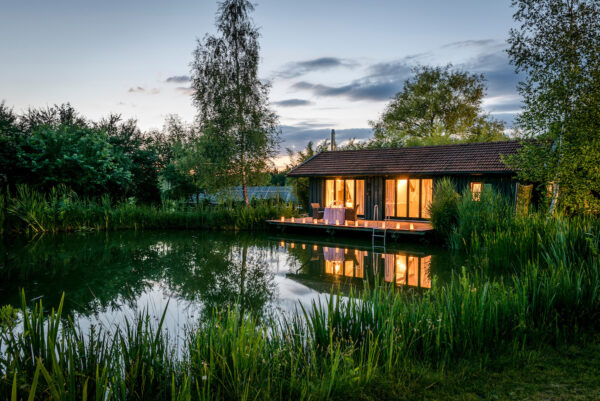 Hofgut Hafnerleiten
Add "officially radiation-free" to the list of certifications you didn't know you needed. The only German eco-hotel bearing this rare distinction, the Hofgut Hafnerleiten reduces electromagnetic interference using natural barriers and eco-conscious architecture. The property has its own well and membrane-purifying system, which routes wastewater to the on-site garden that provides most of the produce for its superlative kitchen. Set in the sparsely populated forests near the border of Austria, the hotel grounds are prime for wandering. Guests will encounter numerous ponds, fruit trees, and wild hedges.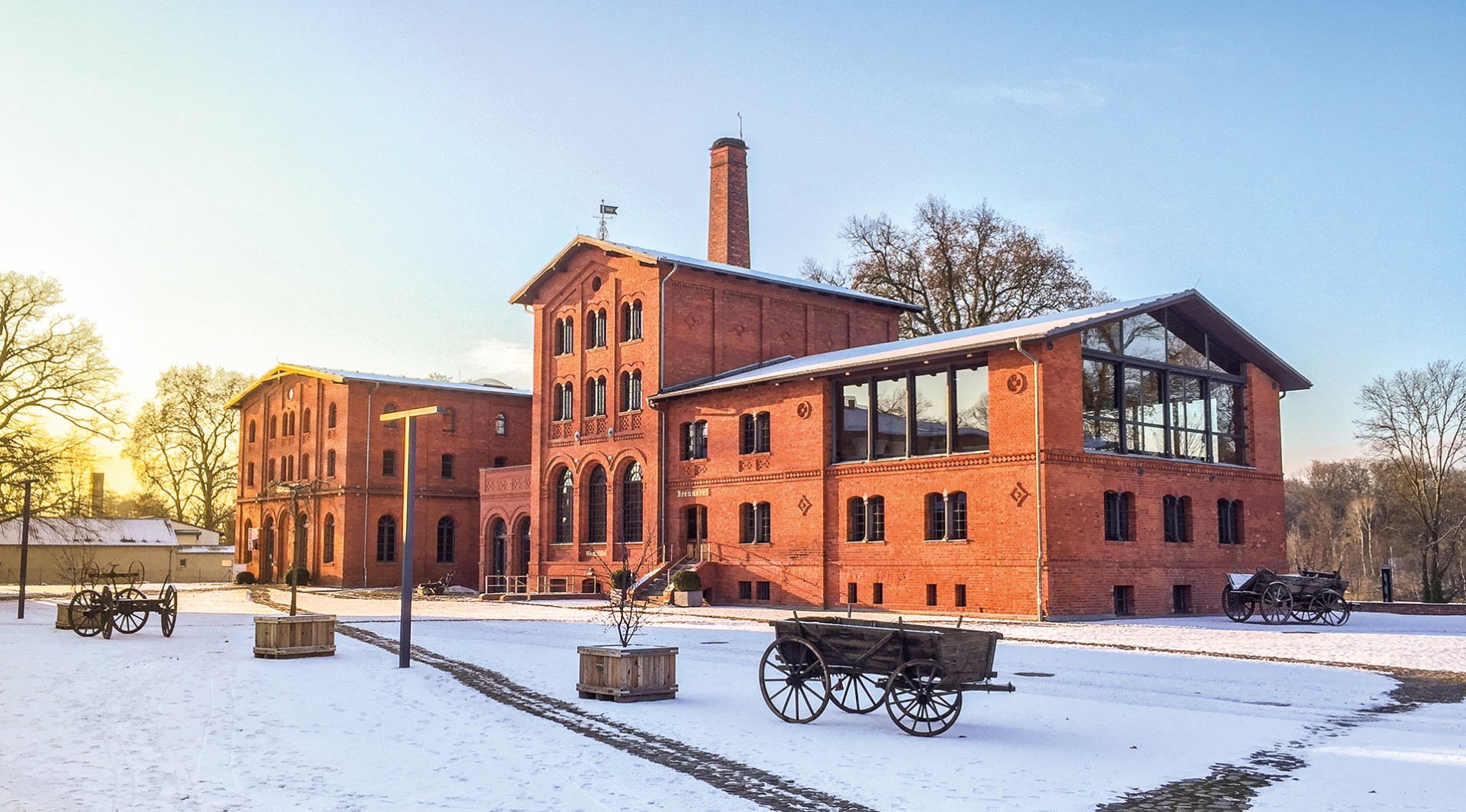 Landgut Stober
Officially carbon-negative, Landgut Stober is home to a massive solar field, dual-fuel heating system, and 12.5-hectare forest perfect for summer strolls or cross-country skiing in the winter. Its wood heating system is supplied with naturally decaying materials from the surrounding forest, meaning that the property is 100 per cent fossil-fuel free. Bathrooms are supplied with rainwater to keep the carbon footprint even lower—and  just in case you're truly ravenous, the carpets are made from a fully edible corn-based compound. If vegan carpets aren't enough to entice, the endless recreation opportunities in surrounding Brandenberg—from kayaking to nude bathing—are enough to justify a visit.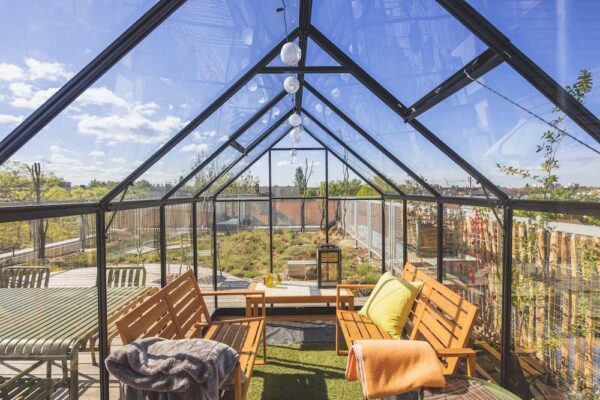 Creativhotel Luise
Home to the world-famous "beer massage," Creativehotel Luise harnesses the healing powers of hops, barley, and malt to help guests reach peak relaxation. It has been in the same family for more than three generations. This family-run, carbon neutral hotel features "regenerative hotel rooms":100% of the materials are either recyclable or biodegradable; this includes carpets recycled from fishing nets, straw ceilings, and plant-based glue in place of nails. Guests can enjoy a shower with solar-warmed water after a jog through nearby Tennenlohe Forest.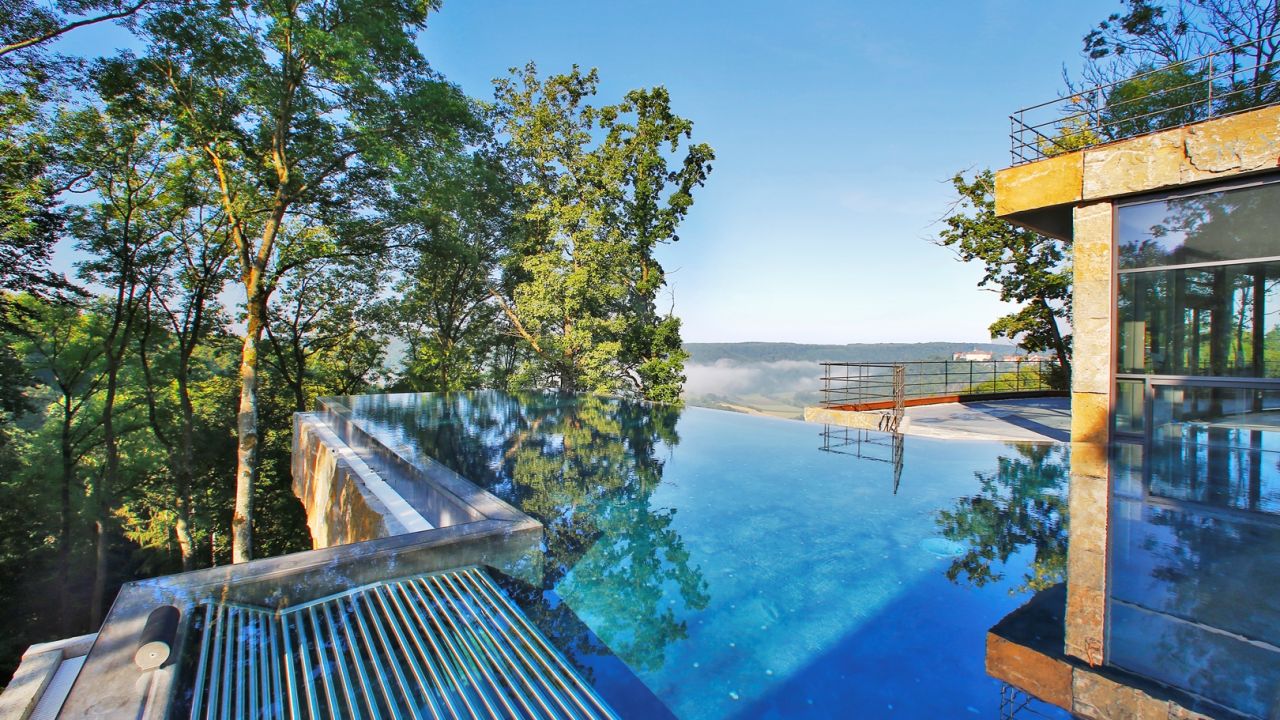 Mawell Resort
Within, the aquamarine infinity pool set atop a 200 meter tower is the obvious focal point. When guests are done lounging in the pool overlooking the Jagd Valley they can enjoy more than 12,000 square metres of spa areas, which use freshly filtered rain water. The hotel is heated with an ultra-modern biogas fermentation system that converts food waste into energy. Excess heat is provided to a local kindergarten and swimming pool.
_________
Never miss a story. Sign up for NUVO's weekly newsletter, here.