Exploring the Sunshine Coast 
Mainland living, island charm.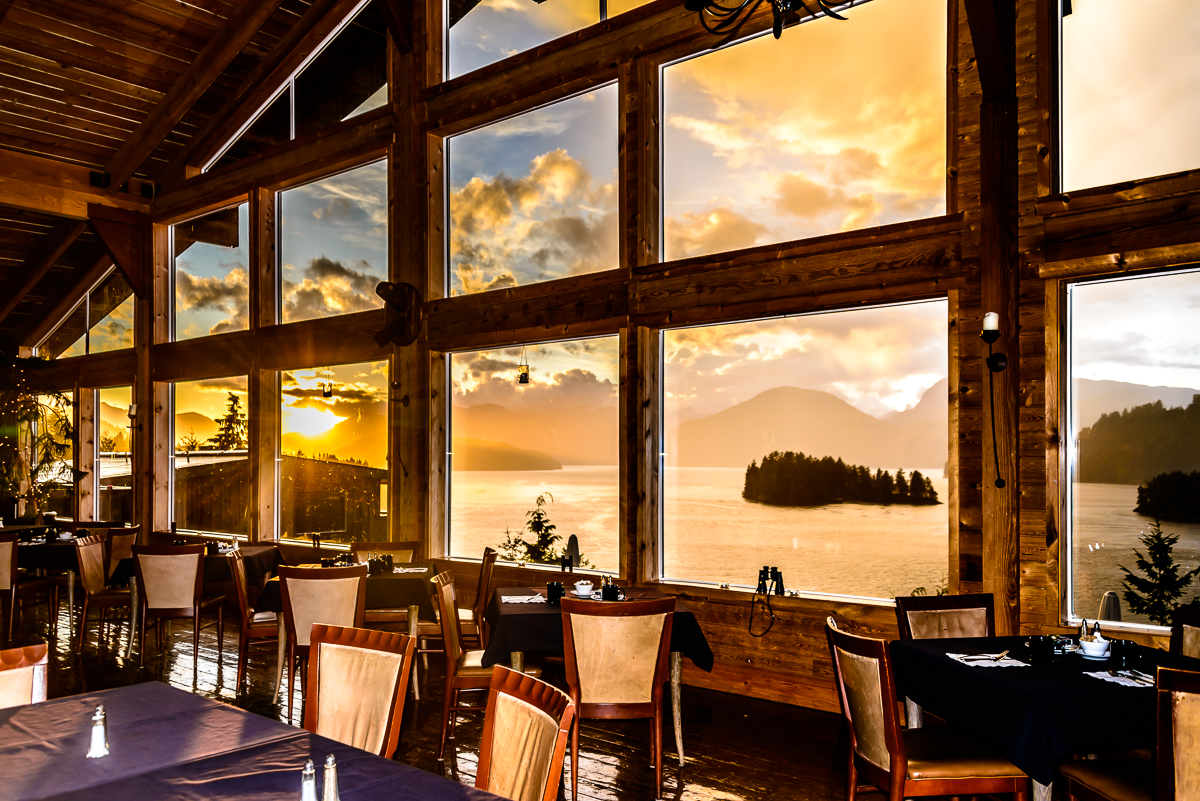 These days, it seems most urbanites crave nothing more than a piece of wilderness—an accessible escape into the sublime. British Columbia's Sunshine Coast, just northwest of Greater Vancouver and easily reached by ferry or plane, is just that: a 180-kilometre stretch of serene shoreline and mossy, verdant woods, conveniently peppered with sophisticated accommodations.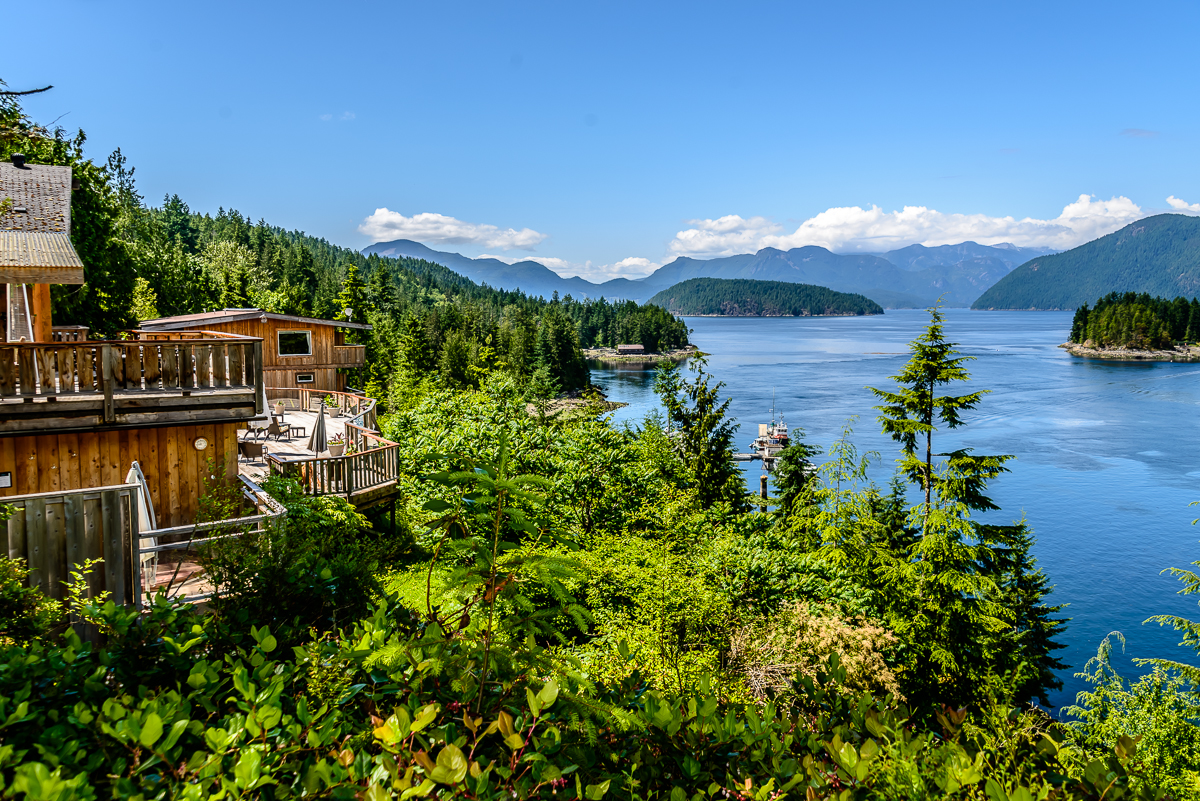 A stranger to this place, I approach the coast in a float plane, suspended above Jervis Inlet, drinking in the view below: craggy mountains, dense rainforest, and a vast blue ocean. Swirling mists lend the sight a mystical quality, a feeling of being transported back in time—a time before smartphones, social media, and traffic jams. Already, I feel my shoulders unclench, my breath slows and deepens, my mind clears.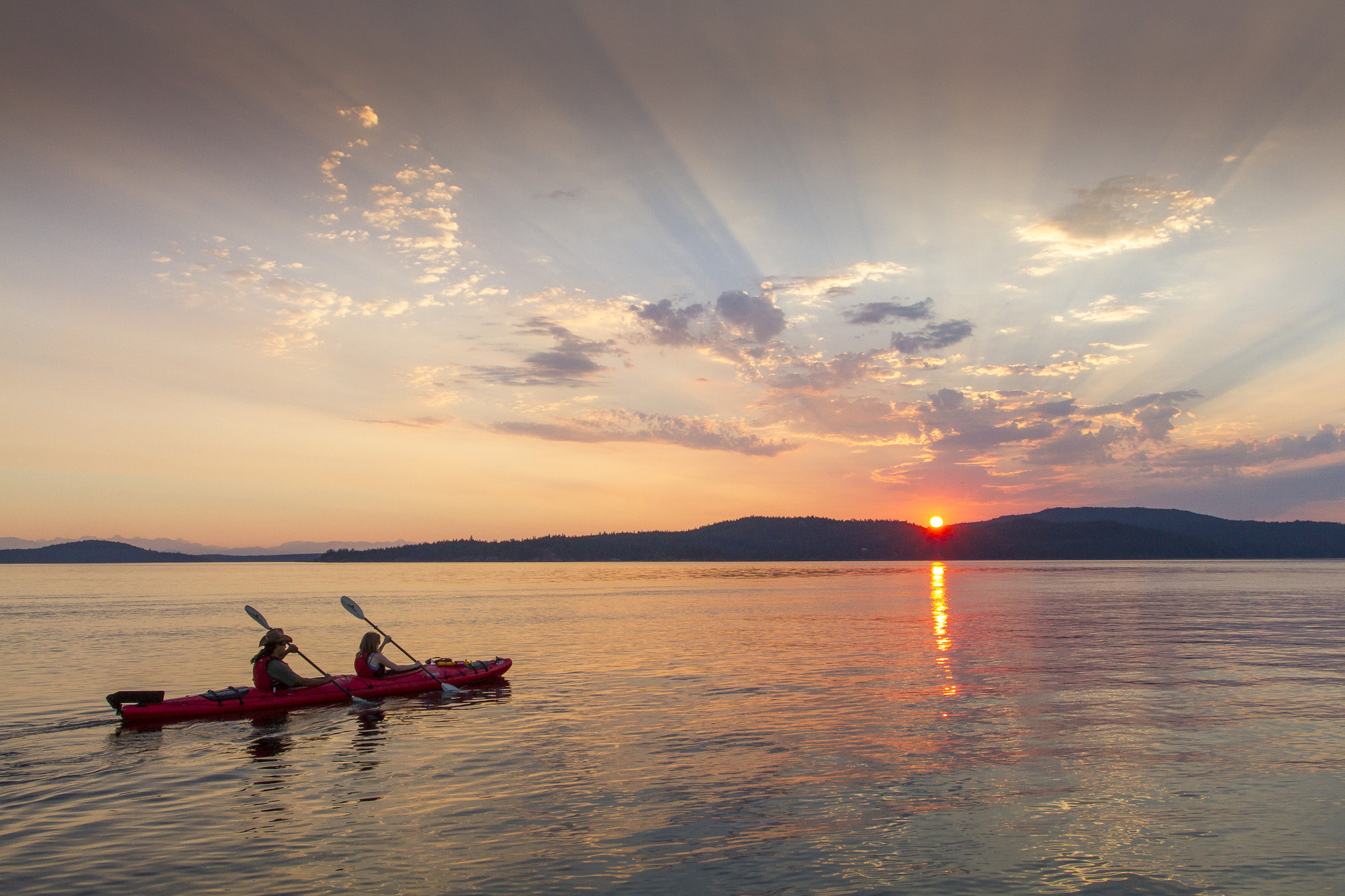 Our plane lands in a provincial marine park at Princess Louisa Inlet, and our group scrambles out onto the dock, just as it begins to rain—a not-so-sunny start, it seems. Yet we soon find refuge in the forest, making our way through moss-drenched trails, emerging at Chatterbox Falls, a magically beautiful 40-metre wall of water. It's easy to lose oneself meditating on the history of this spot: its assumed namesake, Princess Louise (Queen Victoria's daughter); its rich First Nations lore; and how it played home in the 1940s to the Malibu Club, a famous resort which hosted the likes of John F. Kennedy and Bing Crosby.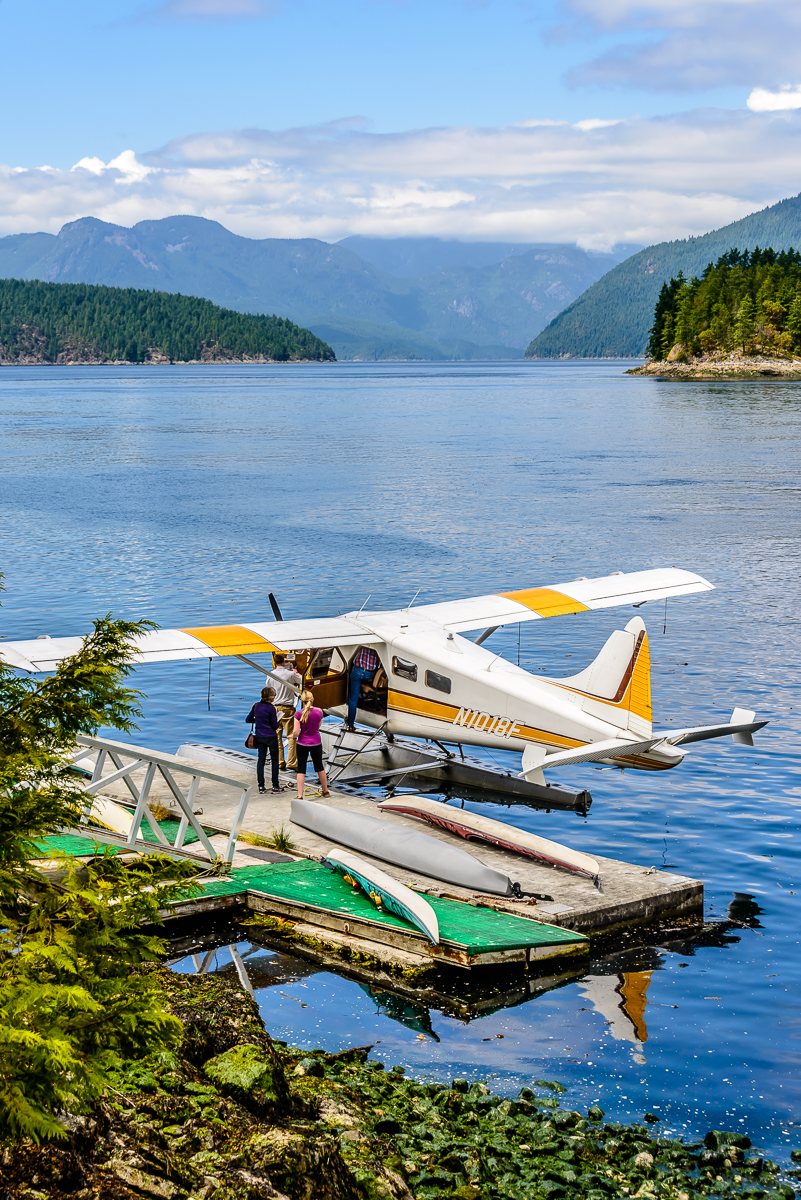 These days, the area is still a luxury playground, as evidenced by the presence of yachts dotting the harbour, though it is popular with more rugged adventurers, too. Zipped safely into our Zodiac, we pass kayakers happily braving the wind and wet.
Then, from the boat, we see it: the West Coast Wilderness Lodge, perched on a cliff in Egmont, B.C. Soon, we're nestled beneath the high ceilings of the Inlets Restaurant, where the crowd epitomizes today's diverse Sunshine Coast populace. Your server might be a bearded craft beer enthusiast who backpacks half the year. Your fellow diners? Perhaps a wedding guest from Kenya, or a CEO from Germany, or a Hollywood agent. Together, we tuck in to sumptuous beef tenderloin, crispy chicken, and artful salads.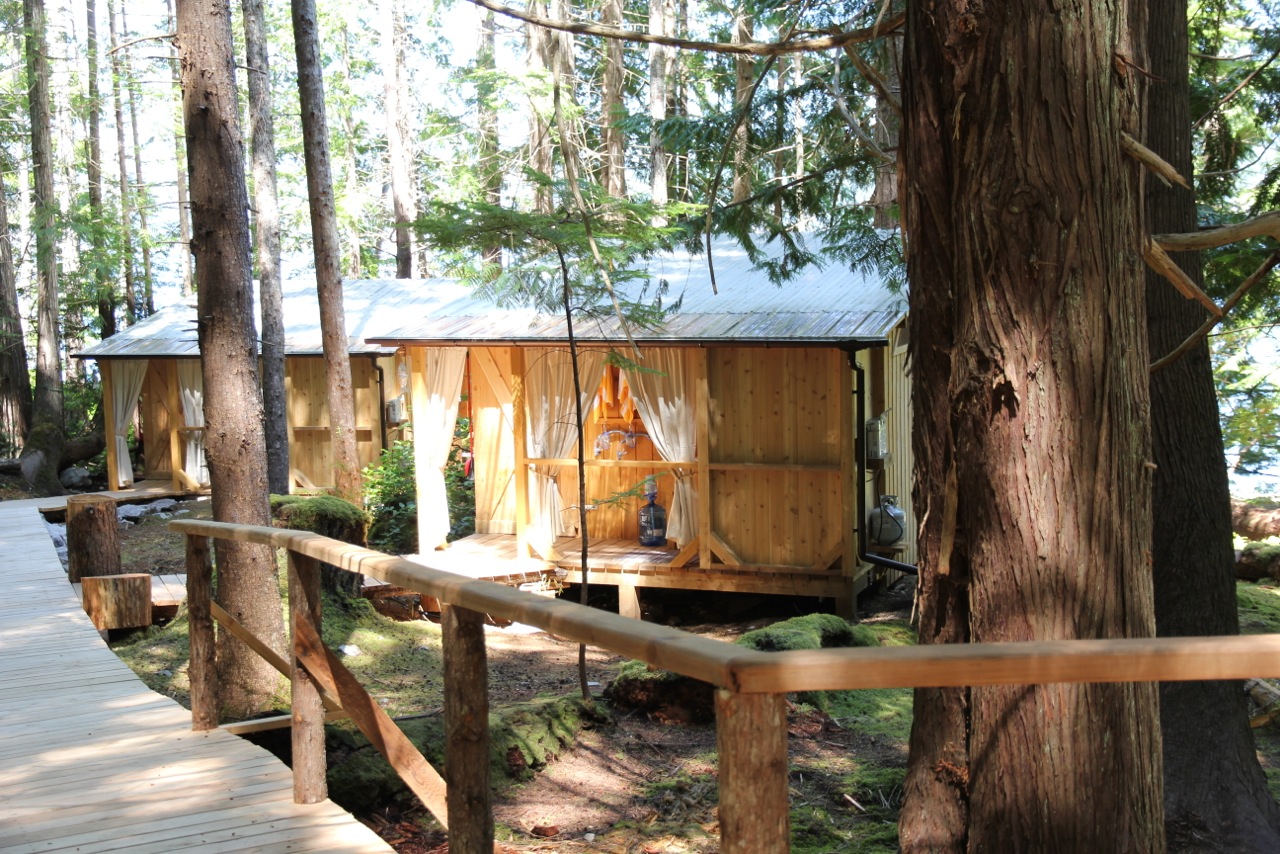 At night we tuck ourselves into soft beds and allow the healing power of nature to soak through our skin until dawn, when we set off to further explore. We take a ferry from Earl's Cove to the northern Sunshine Coast, followed by a winding drive to Okeover Inlet, to find ourselves at Powell River Sea Kayaks. Owner Adam Vallance loads our bags onto a boat, and shepherds us through Desolation Sound, striking for its remoteness. He docks at an uninhabited island, Kinghorn, home to Cabana Desolation Eco Resort during summer months.
Time takes on a dreamlike quality as we pass a contented couple of days. We sleep in luxe, open-air cabanas with no electricity, kayak the length of the island, and unplug. At mealtimes, we circle a wooden table and sample exquisite, healthy fare: buckwheat pancakes with maple syrup and berries; fresh salmon with basil pesto; grilled oysters; chocolate avocado pudding.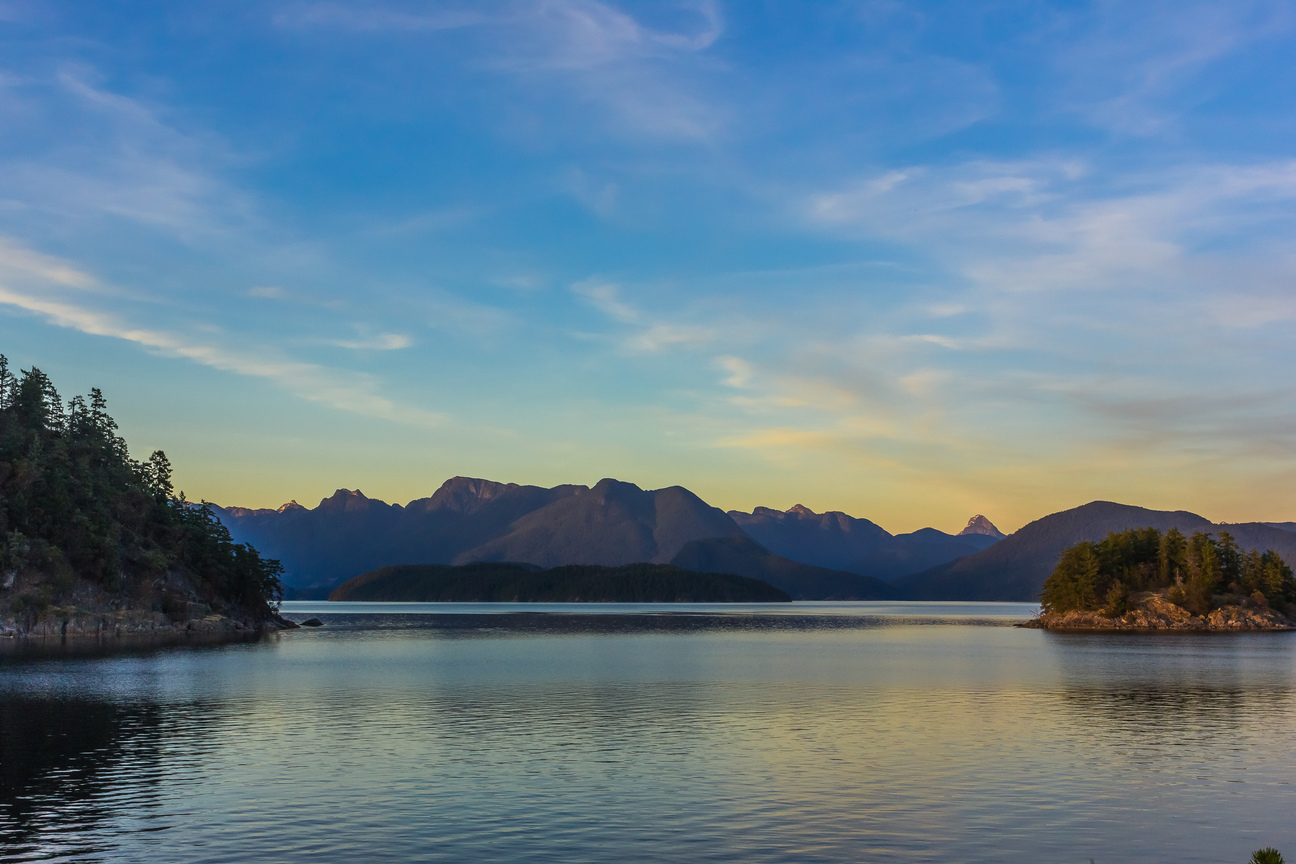 Every few hours, one of us jumps up, hearing the telltale spray of water. We race to the bluffs, scanning the horizon for whales.
We retire at bedtime with hot water bottles. Come morning, we awake to a knock and a fragrant French press of 32 Lakes, a Powell River coffee roaster. We make our way out to the point, settle into Adirondack chairs. It is so still, so silent, that you can hear the wings of a raven flap as it flies by. The snorts and sighs of passing sea lions. The splash of seals, slipping from rock to water.
If city stress is a sickness, British Columbia's Sunshine Coast is the medicine.
Never miss a story, sign up for NUVO's weekly newsletter, here.