Enter the Re-Enactment Capital of the World
America's oldest town takes the past very seriously.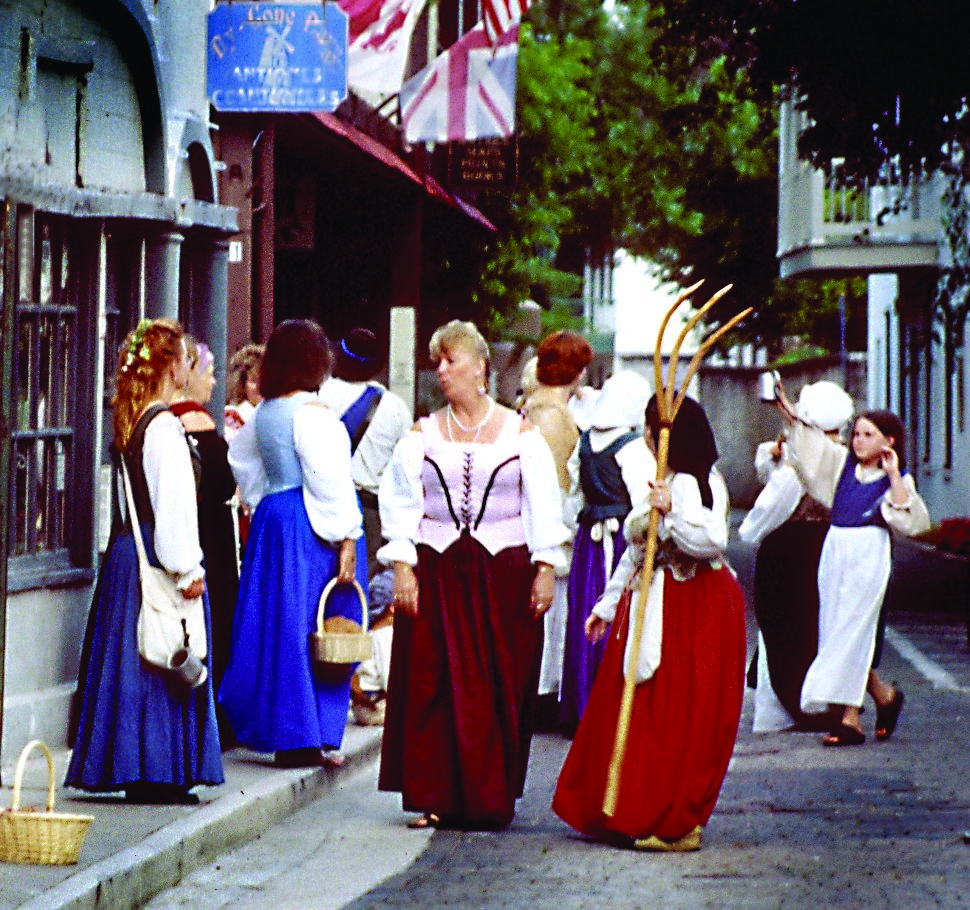 It sounds like the set up to a well-worn joke, but what you get when a Spanish soldier, a colonial cook, and pirate walk into a bar, is pretty much everyday fare in the historic town of St. Augustine, Florida.
Stroll down most any main thoroughfare, and you're likely to see a colonial blacksmith racing off to start his shift at the Historic Adventure Tour in the town's Colonial Quarter. There, you'll find him live forging metal into everything from coat hooks to keys. Across the street, on the shores of Matanzas Bay, the Castillo de San Marcos, a Spanish fort built from 1672–1695, is crawling with uniformed Spanish artillerymen.
It's 11:30 a.m. on a Sunday, time for the cannons to be fired from the coquina-constructed gundeck. Over yonder in the bay, we're asked to imagine a British fleet approaching. Ka-Boom! goes the first cannon, followed by three more robust blasts made all the louder by gunpowder compressed with white bread. Take that, Sir Francis Drake.
Ask almost any re-enactor a question about what he or she is doing, and chances are good that they'll give you an historically accurate response. "Captain" Conrad Matt, the owner of the Pirate Haus Inn and an historically accurate re-enactor dons one of many woolen costumes for his performances. I ask him where he buys the heavy, Spanish militia garb he wears, and he answers, "Buy it? You can't get this at Walmart and they don't make these in China. I had to find someone and pay them a fair wage for their labour to hand make it, plus the $40 per yard for the right wool." He laughs and adds, "You know you're a re-enactor when you're willing to drive 120 miles to spend $120 on uncomfortable shoes."
Matt tells me there are about 40 serious re-enactors alone in St. Augustine. The others are hobbyists or your garden variety "polyester pirates." What? "You know, the guys who attend pirate festivals up and down the coast and mostly drink rum. Not that there's anything wrong with that. It's just another facet of America's big, cultural mixing bowl." Aye to that, captain.