The Jaeger-LeCoultre Reverso Is Turning 90
A milestone anniversary calls for a new timepiece.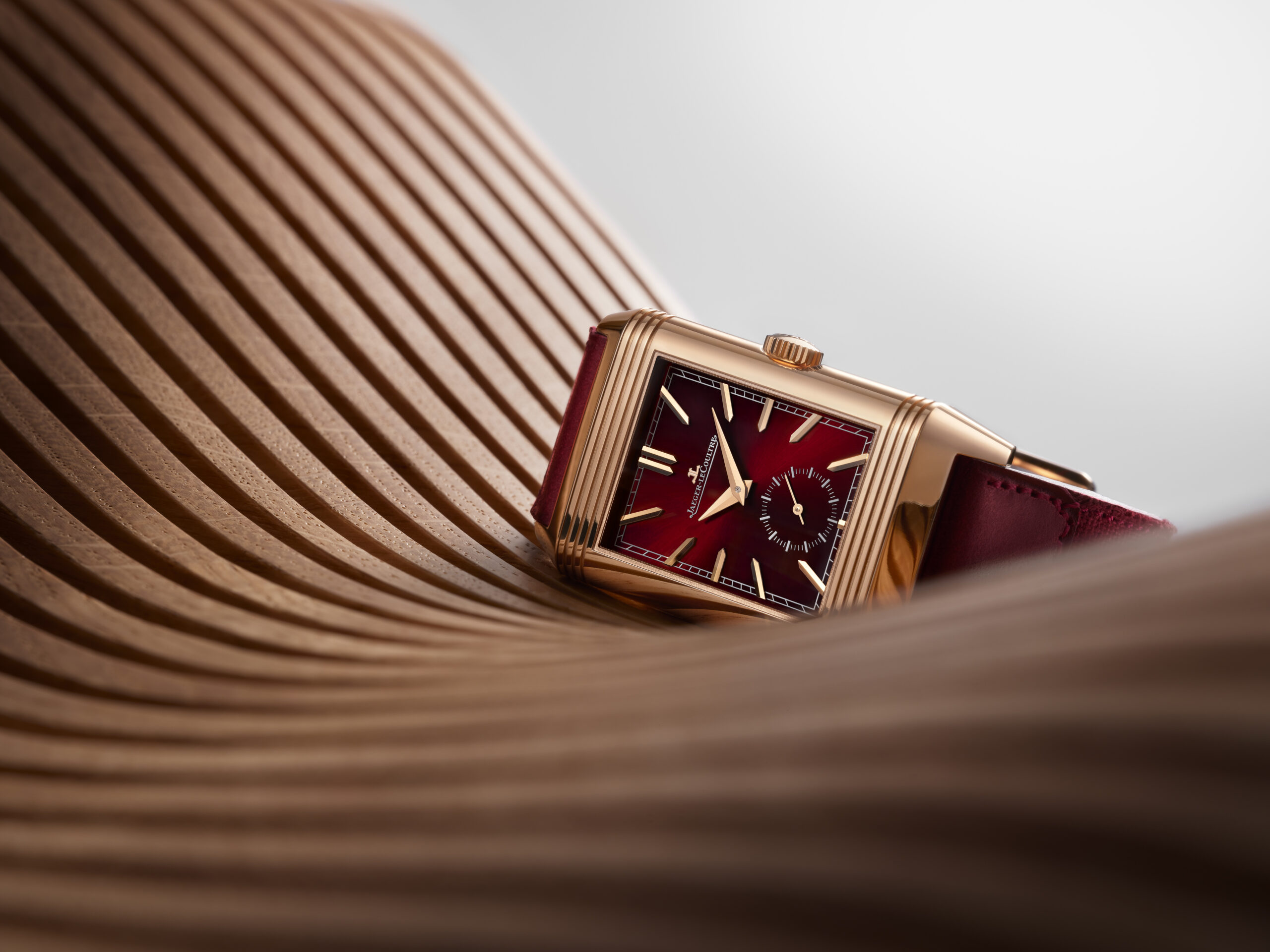 We can't be done with this year soon enough. Looking to 2021, Jaeger-LeCoultre will celebrate the 90th anniversary of its icon, the Reverso. The timepiece, distinguished by its flip-over case, is cemented within this horological Zeitgeist. The Reverso Tribute Duoface Fagliano is a limited-edition wristwatch that blends the dual-time-zone complication of the Duoface and maintains the art deco proportions of the original that debuted on March 4, 1931.
The legendary Reverso was created in response to a polo player's request to create a timepiece with a crystal that wouldn't break during play. The result is a rectangular watch that swivels from its holder to reverse so the dial and crystal are face down and protected with the case back exposed.
"This was really the first sports watch," explains Catherine Rénier, Jaeger-LeCoultre CEO, via Zoom. The patented concept was a solution to a fairly esoteric issue, and over the past 90 years the varying Reverso models have remained loyal to its beginnings.
"We like to think of the Reverso collection as a book," Rénier says. "You have the face, which tells the story of the timepiece, and then the inside, the case, showing the complexity of the movement, the assembly of the case, and then you have the back. Reverso is like turning a page of a book."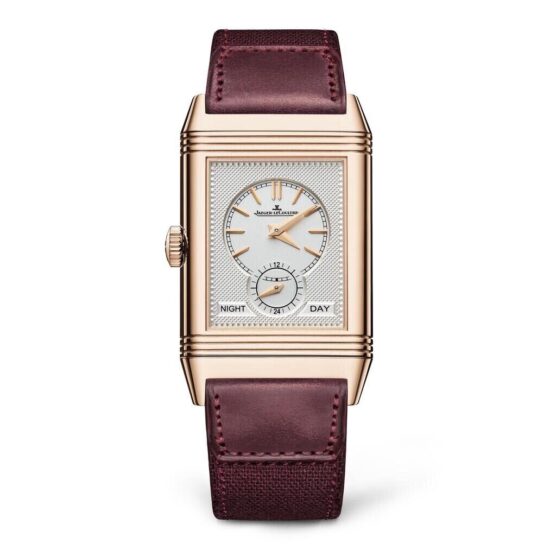 The new Reverso Tribute Duoface Fagliano, outfitted in a burgundy face and a pink gold case, is an homage to one of the earliest Reversos, which started to have coloured dials in the early 1930s. The timepiece favours simple volumes, flat surfaces, straight lines, and a geometric shape—art deco vocabulary in a watch. There is the conventional 12-hour display with a burgundy dial on one side, and the dual-time complication on the reverse is in an opaline dial surrounded by a guilloche Clous de Paris motif. (This duo-dial concept dates back to the 1990s when Jaeger-LeCoultre released the Duoface series.) The watch is powered by the hand-wound calibre 854A/2 mechanical movement created in-house by Jaeger-LeCoultre master watchmakers. The bimaterial leather-and-canvas strap is handcrafted by Casa Fagliano, an Argentine maker of polo boots.
The Reverso has remained an icon well into the 21st century. Regarding the longevity of the timepiece, Rénier comments: "In a way, it's the simplicity of the look, it's pure, it's very symmetrical and very well balanced. But the complexity with the swivelling case is its timelessness, a design that has remained identifiable through the years anchoring its identity. There is always a little magic when you turn the case of the watch, even if you've seen it before and done [flipped] it a million times."
Limited to 190 pieces, the Reverso Tribute Duoface Fagliano is yet another side of time.