Rave Review Is Taking Upcycled Fashion to the Next Level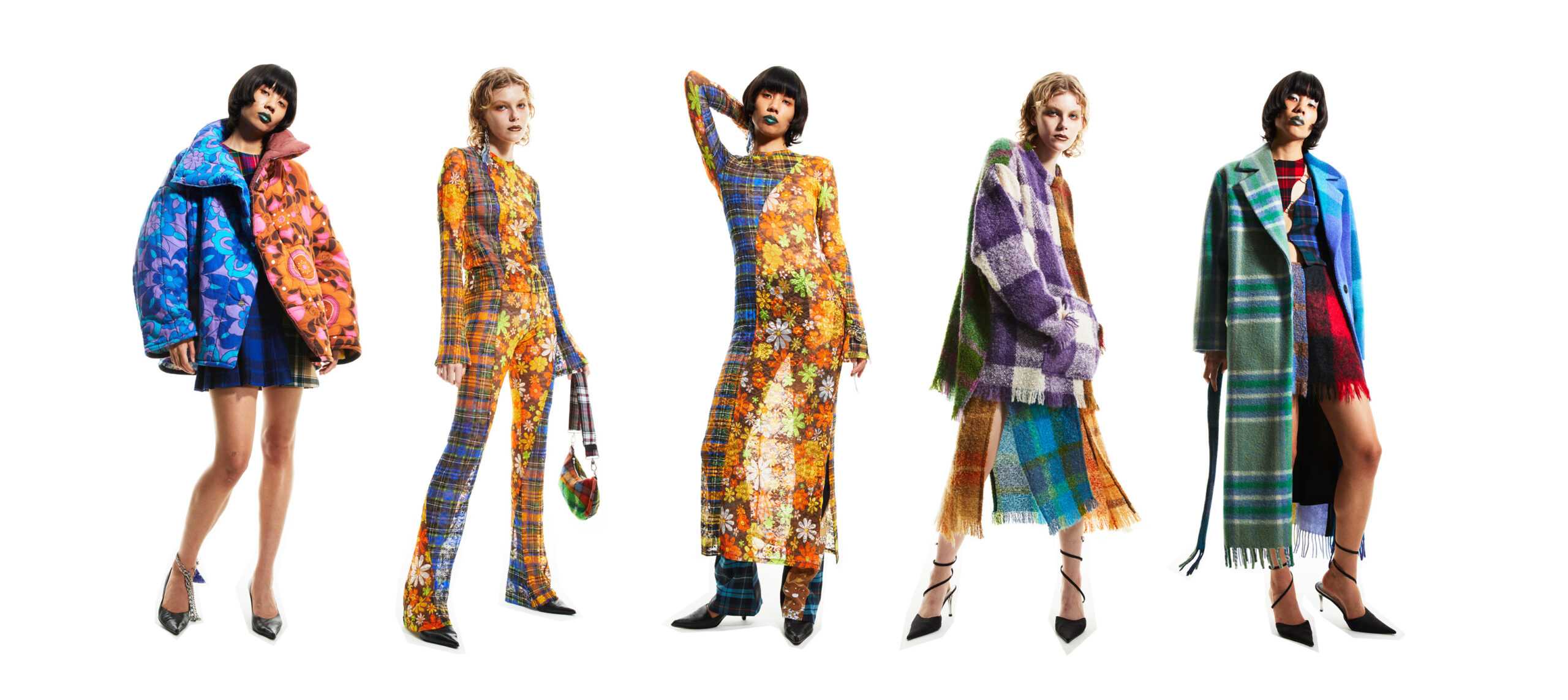 The Swedish clothing brand Rave Review is all about bold, mismatched patterns and funky shapes. But it's not just the style that makes this brand unique. Rave Review is setting the bar for sustainable high-end fashion by sourcing and recycling materials to use in its designs. This process, called upcycling, is becoming increasingly more popular in the world of fashion and among consumers.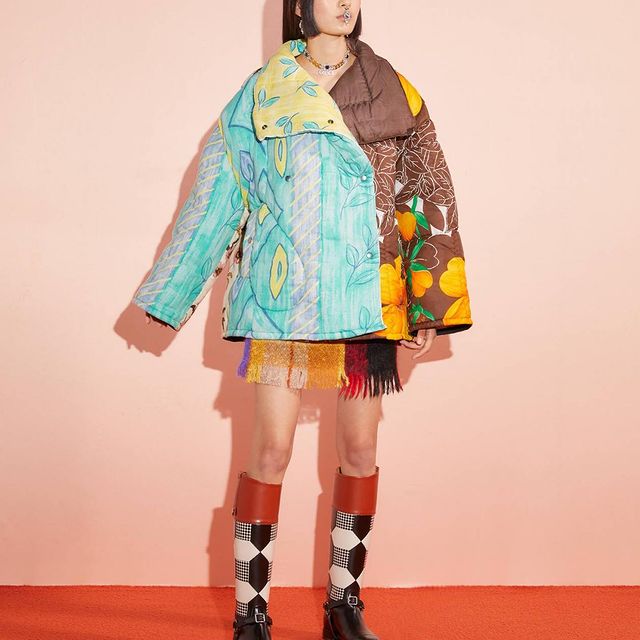 Rave Review is the brainchild of partners Josephine Bergqvist and Livia Schück. Since its launch in 2016, the brand has won the H&M and Elle Newcomer award in 2019 and has been featured in shows such as Copenhagen Fashion Week in 2020. With sustainability at the forefront of today's industry, many retailers are making the switch away from the fast fashion.
"Today it seems like there's a general lack of awareness of how much pollution the online shopping leads to," Bergqvist and Schück say in a release. They believe the environmental impact of sending garments all over the world is one of the biggest and most overlooked challenges facing the fashion industry. "As designers at our own company we have responsibility, as well as an opportunity, to affect how much sustainability thinking we put in every step of the production process."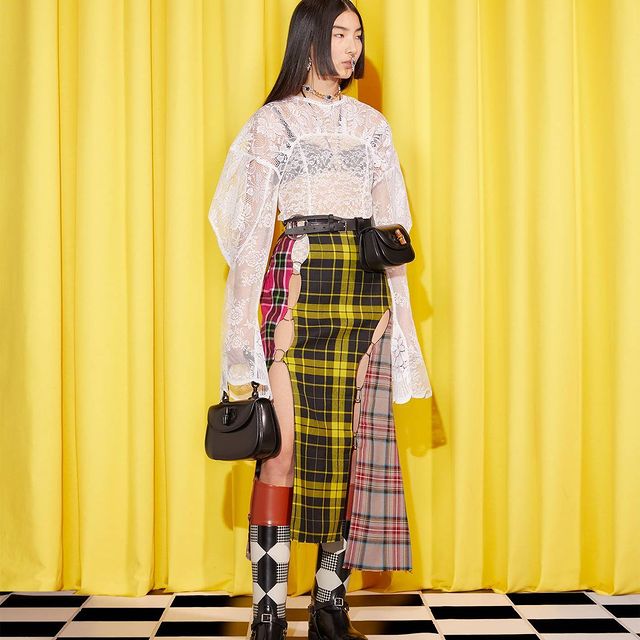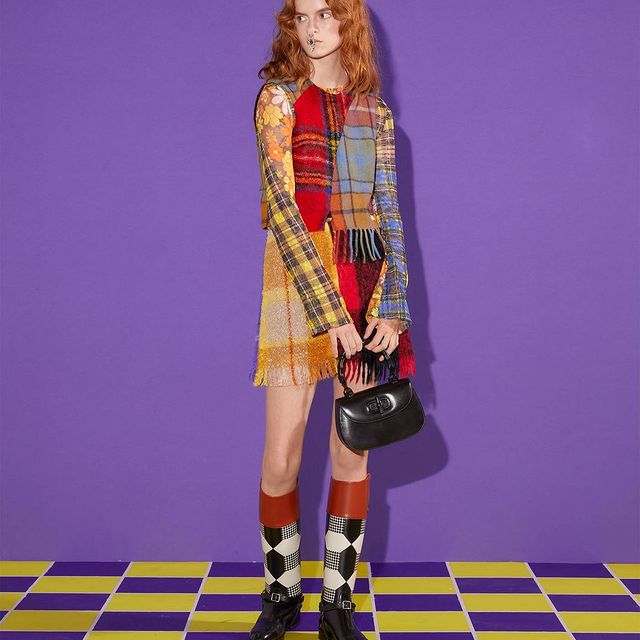 People are searching not only for more environmentally friendly options but also pieces that are more durable. Brands like Rave Review that specialize in upcycled fashion are becoming more popular and are revolutionizing the way we view the concept of high-end fashion. The materials used in production of these clothes are often locally sourced or recycled materials from previous use.
At the moment, Rave Review is sourcing from six sorting companies in Sweden and one in Scotland. The more the company grows, the more places it sources from.
The materials the brand sources can be anything from previously worn vintage and second-hand clothing to bedsheets and curtains that are then repurposed into something new. The hand-picked aesthetic gives each piece an individuality that would be difficult to replicate. This one-of-a kind work means Rave Review is able to self-describe as a "high-end" brand, but this difference gives the company an edge over others and charts a new path for sustainable fashion businesses.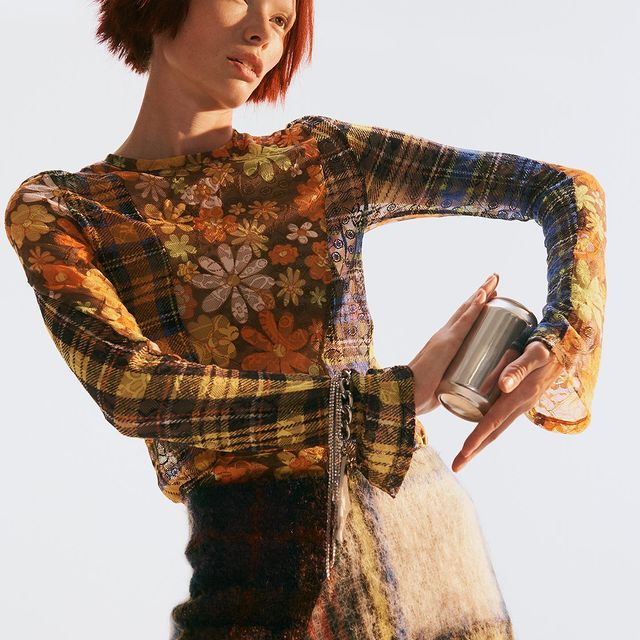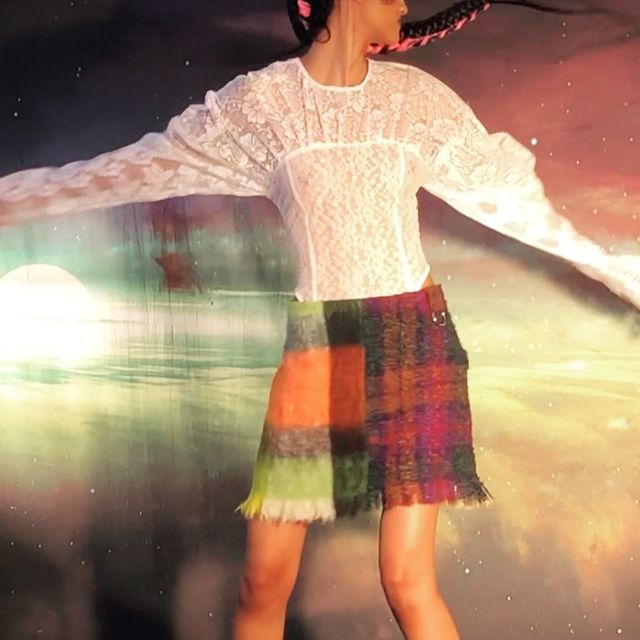 Unlike the basic fit and colours you might typically expect from a sustainable fashion brand, Rave Review experiments with exciting prints and patterns and doesn't shy away from combining them all into one piece. Styles range from layered plaid dresses to oversized patterned jackets and pretty much everything in between.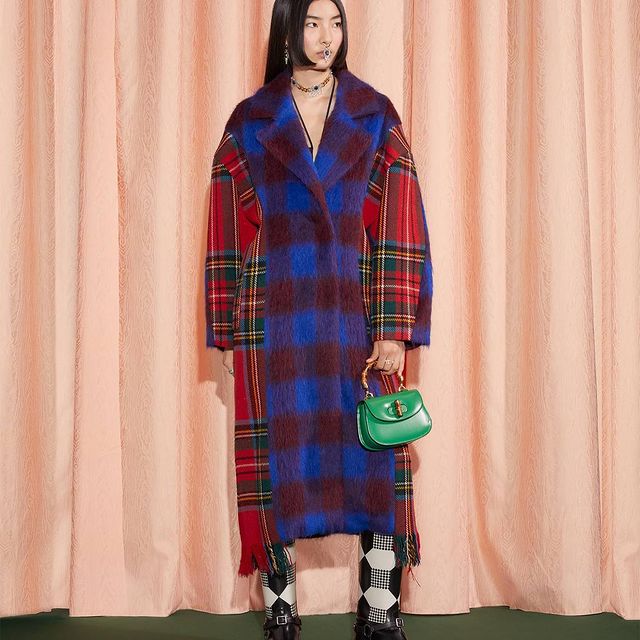 Like other mainstream brands, its style has evolved over time. The first collection in 2018 featured more cohesive looks, sticking mainly to one pattern and using asymmetrical cuts and shapes to emphasize the uniqueness. In the 2021 look books, the collections include pieces crafted with more than one fabric, combining multiple colours and patterns to create an outfit unlike anything you could find at a big box store.
Clothing that is functional, aesthetic, and good for the environment is the new wave and challenges consumers to buy pieces that stand out while keeping the environment in mind. Bergqvist and Schück are also known for advocating a governmental solution to the problems of sustainability in fashion, with the establishment of global rules to help brands make sustainable decisions and encourage them to develop more environmentally friendly business models.