NUVO Menswear Guide August 2021: High Fashion Hikes
Style for the great outdoors.
When travel restrictions first struck Canada last summer, its residents were forced to scramble for alternative vacation destinations. Soon Canadians rushed to book national and provincial park reservations at record-setting speeds, a trend that carried over to this summer.
While enjoying a day hike on the trail or embarking on a backpacking trek through the wilderness is the perhaps the best way to experience all the country has to offer, doing so in the wrong gear can put a damper on even the best of trips.
When travelling to the sublime corners of the country, hikers can equip themselves as exceptionally as the scenery itself. Below are 11 items to help you transition seamlessly from the city to the backwoods in gear that connects form and function.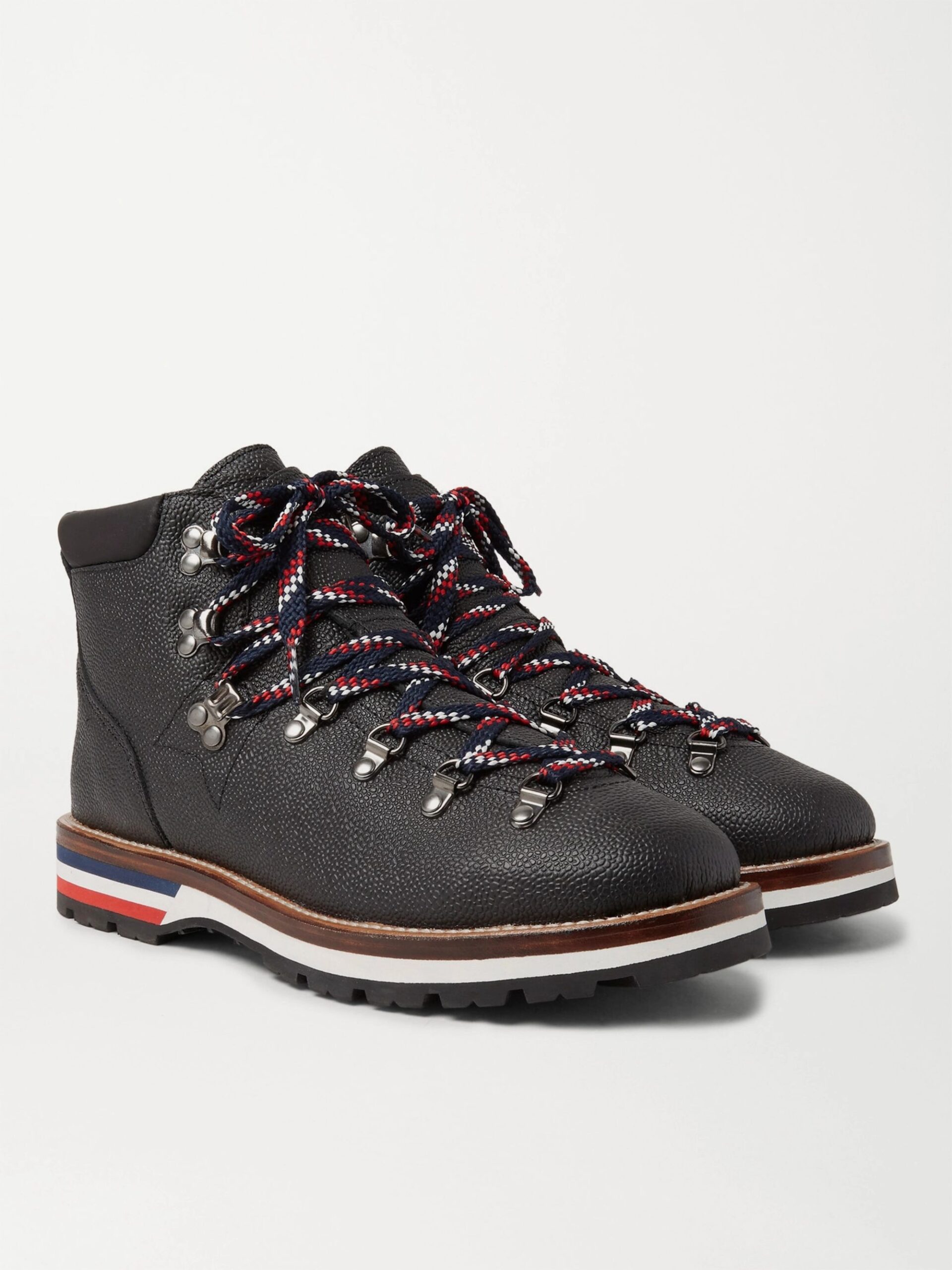 Hiking boots saw a revival this year, especially the rugged. Though they feature pebble-grain leather and the brand's subtle red, white, and blue accents to distinguish them from monochromatic competitors, one trip in these Moncler boots will prove they're as practical as any other on the market.
With great traction, shearling lining, and Goodyear-welted Vibram rubber lug soles to ensure feet stay warm regardless of conditions, these Italian-crafted, scuff-resistant boots guarantee three trail essentials: warmth, dryness, and impeccable style.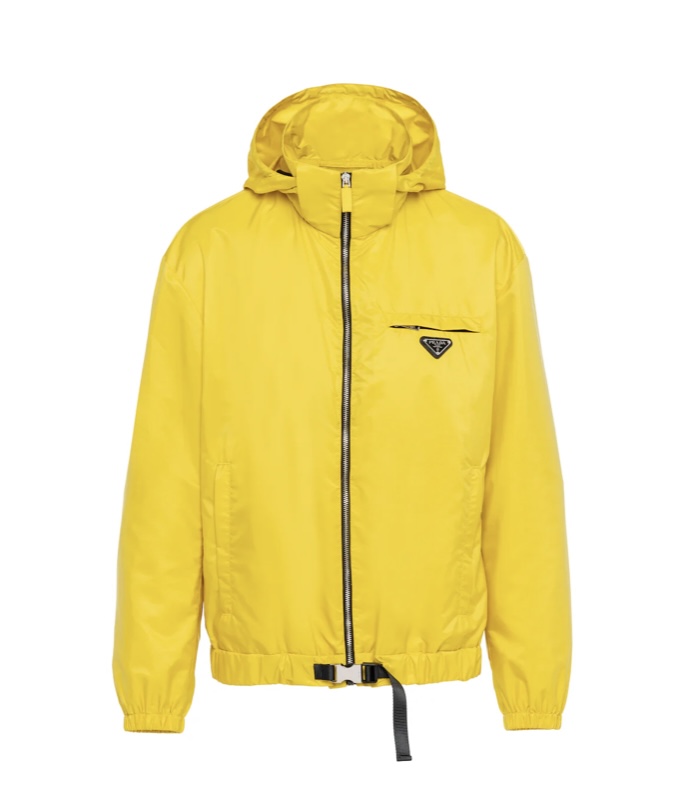 Bring your own sunshine with this standout Prada Re-Nylon jacket, featuring a bold yellow colour and sporty tailoring. Like every Prada release, the item's charm is in the details, with its lining, protective collar with detachable hood, and of course, enamelled metal Prada logo sewn onto the chest.
Prada's smooth, quick-drying, lightweight Re-Nylon fabric also promotes sustainability in the industry by using regenerated yarn produced from recycled, purified plastic trash collected from the ocean, fishing nets, and textile waste fibres to create the piece.
One of the greatest incentives behind escaping into the wilderness is the reprieve from technology. Even so, not everyone can abandon all ties to the outside world, which is precisely why the Kaban Charged Backpack from the North Face makes for a perfect bridge between modern needs and trail-based design.
Made with tough 900D polyester and Thermoplastic Elastomer coating (TPE), the Kaban Charged Backpack promises a level of durability and weather-resistance surprising for such a sleek aesthetic. Its harness system and 26-litre capacity make it a fantastic companion on a day trip while offering an integrated, chargeable power supply for your devices. With plenty of storage space, durable materials, and stylish design, the Kaban Charged Backpack is the perfect bag for those looking to rediscover their roots in the modern world.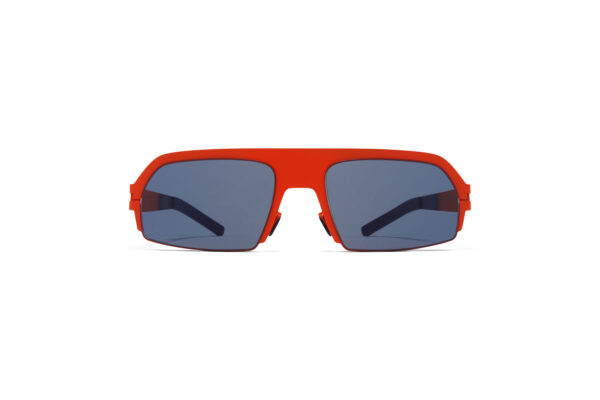 For an everyday staple, why settle for forgettable? Mykita has always been known for its creative, out-of-the-box designs; these durable, stainless steel Bernhard Willhelm Lost sunglasses are no exception. The square-shaped frames fit comfortably for an unconventional style and offer maximum UV protection. Of course, the sporty design and bright tangerine and navy colourway ensures you look the part of the active camper.
These low-profile sandals are a simple blend of leather, rubber, and impeccable Italian design, combining to create the best possible reprieve after a long day of backpacking or portaging. For any trip along the water, whether canoeing, kayaking, or swimming off your campsite, sandals are a saving grace when it comes to comfort and convenience. And after a long day of trudging along the trail, don't you deserve the best possible support from your summer sandal?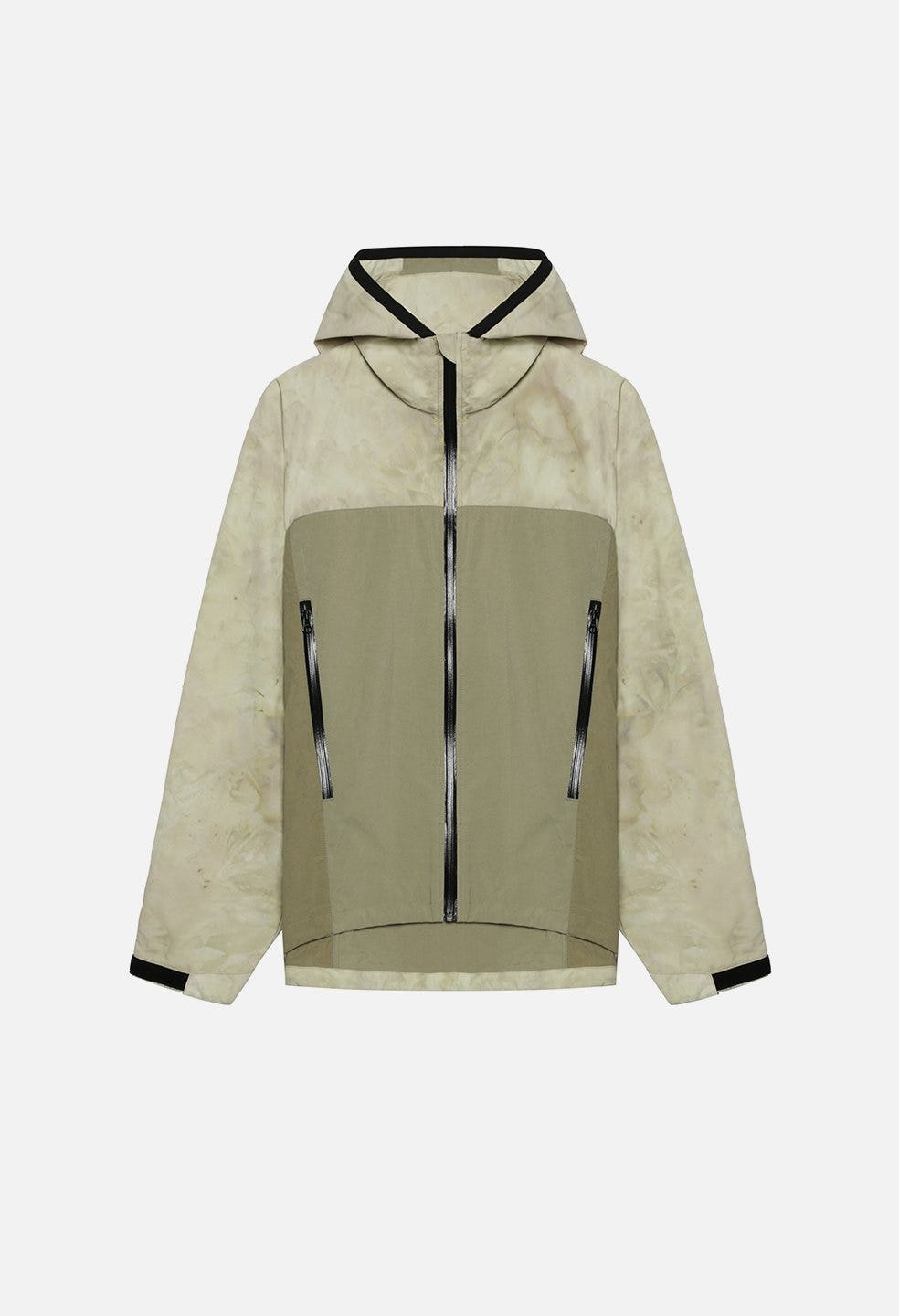 Durable, breathable, reactive, and ready to weather any storm, this John Elliott Trail Shell Jacket is crafted using a machine only available in Kojima, Japan, with a continuous spray of dye applied to the nylon, creating a custom camouflage pattern.
The jacket is simple yet polished and functional, offering a water-repellent exterior with adjustable cinches at the hood and waist.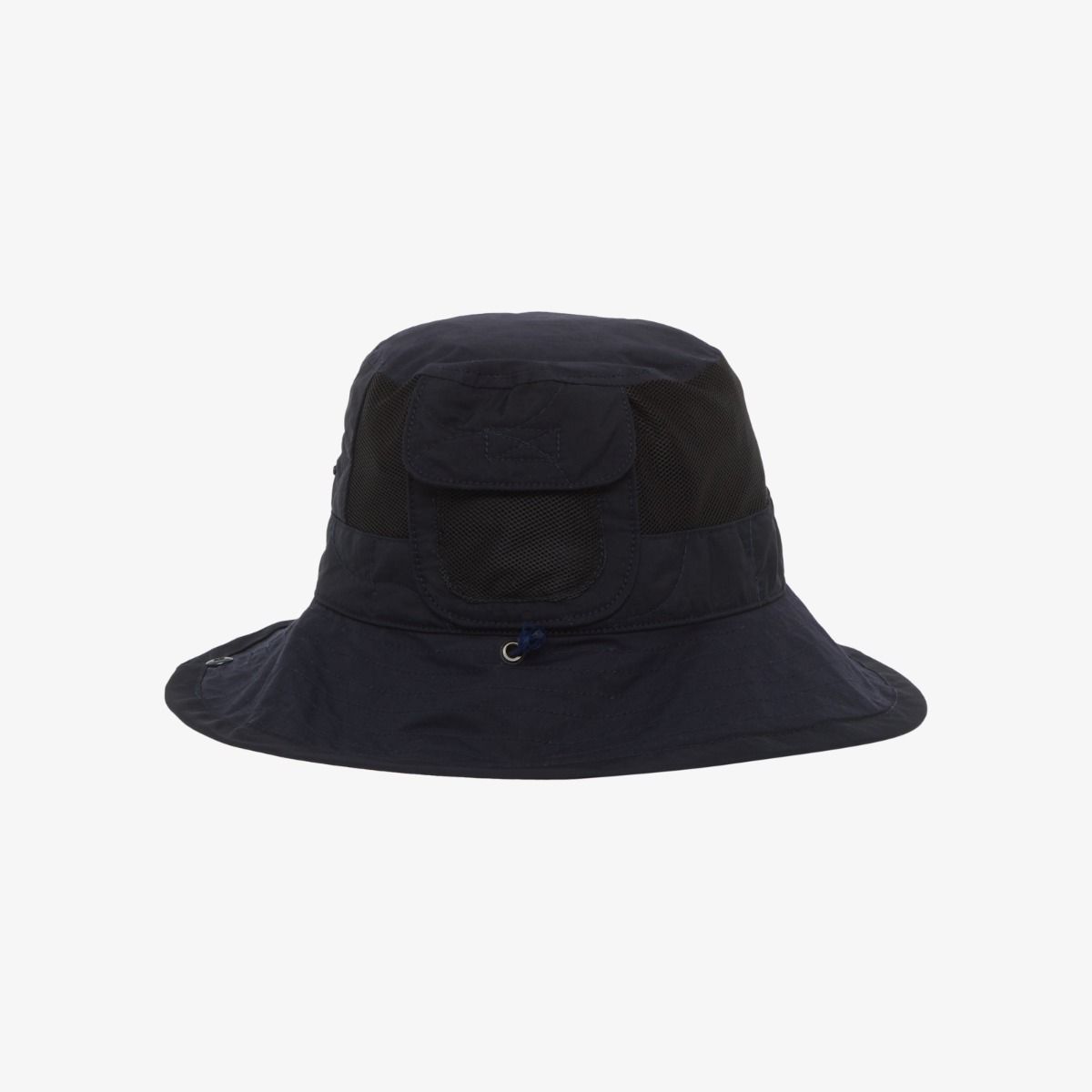 Nicholas Daley's recent capsule collaboration with the English label Lavenham is largely inspired by styles of reggae legend Peter Tosh. Tosh's intimate appreciation for the natural world is well documented, so taking items from this capsule into a wilderness retreat only feels appropriate.
Available exclusively in a refined navy blue, the hat itself embodies a British sensibility of classic design. Produced in Suffolk, it features a snap fastening to hold up its exceptionally deep brim. Nicholas Daley and Lavenham have created the perfect "all business" bucket hat to accompany you for years to come.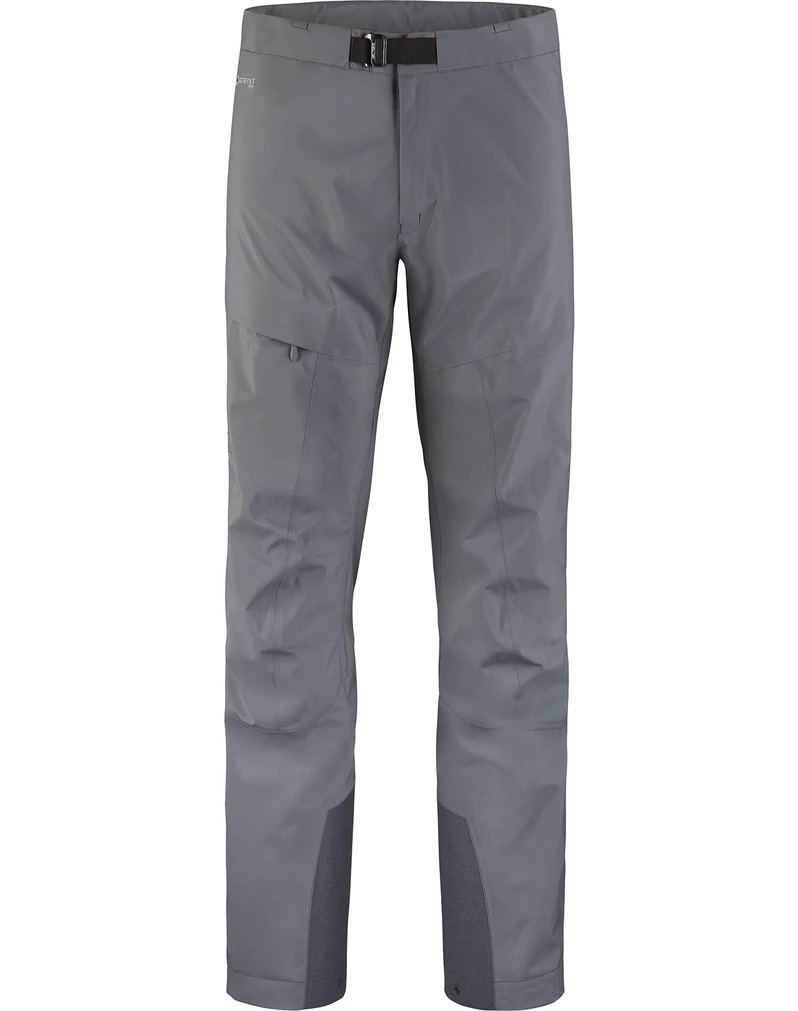 Nothing saves a hiking trip quite like Gore-Tex, and for decades, no one has done Gore-Tex better than Arc'teryx, as seen in its remarkably versatile Beta AR Pant. If you're tired of sweating through every piece of waterproof gear in your pack, well, then, look no further for your reprieve. These pants have been built expressly for breathability and comfort, two traits rarely found in mountain apparel. Whether wearing through a rainy summer portage or layering overtop amidst a winter backpacking trek, these exceptionally adaptable pants, available in both black and microchip grey, will guarantee a dry voyage.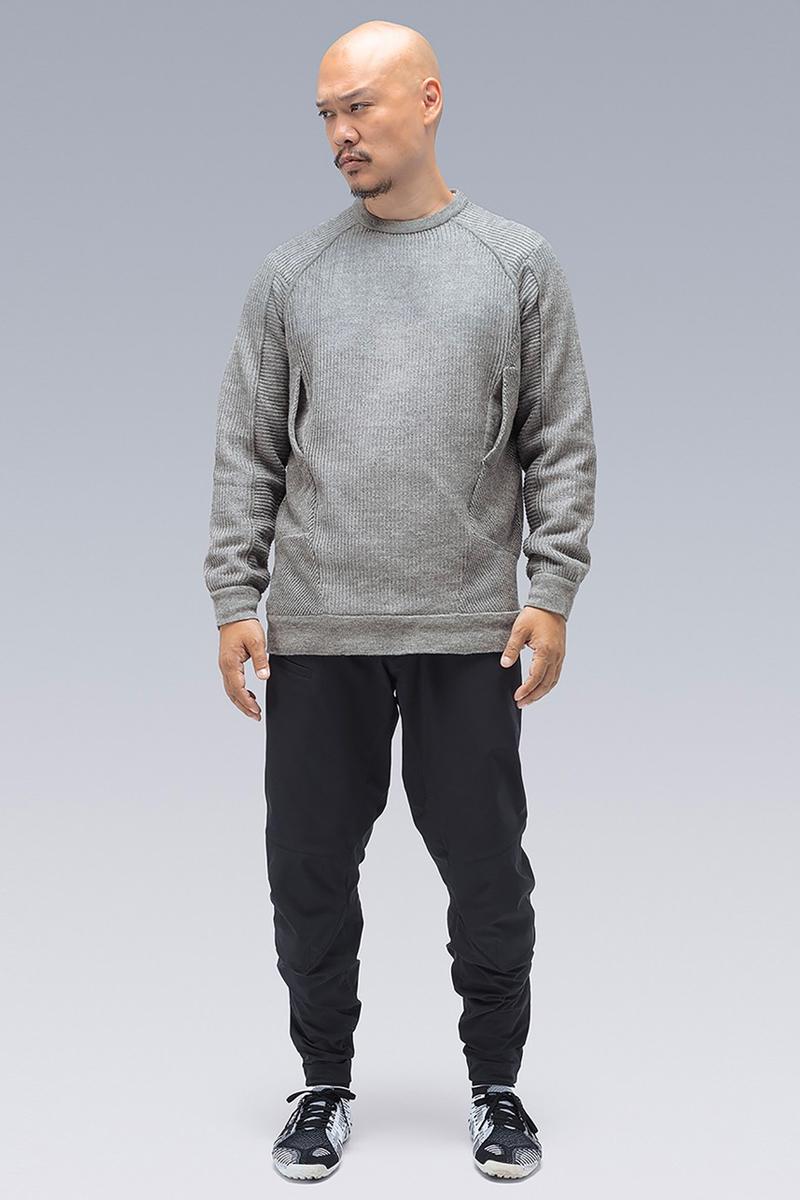 As comfortable to wear around the house as it is functional to take on your coldest, most daunting trips, Acronym's Cashllama Silk Mesh Crewneck Sweatshirt lives up to the label's reputation of making armour for the everyday. The grid-mesh wool combines with silk blend knit construction to create a light, insulated fabric that's easy to both pack and layer. With generously sized holster pockets designed for the best-possible weight distribution on a boxy silhouette, this item from Acronym's SS20 collection is a stylish insurance policy for your next expedition.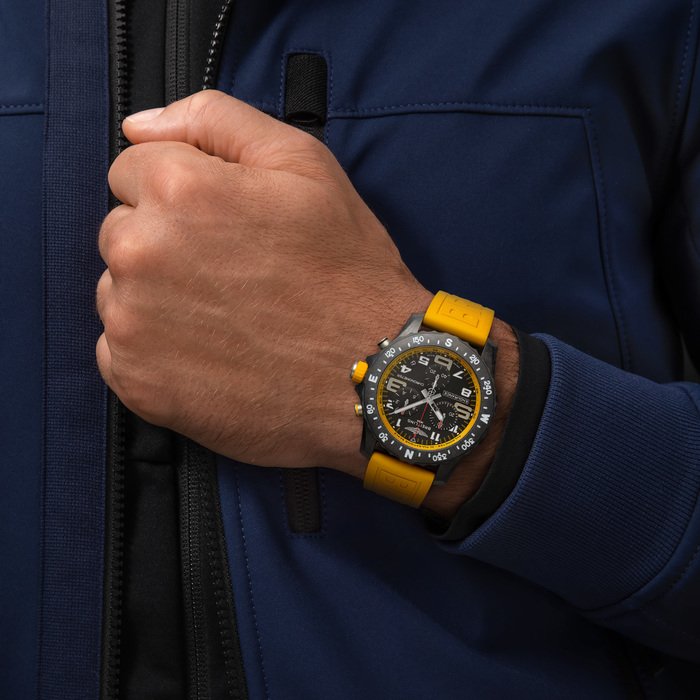 An athletic watch with all the mechanical sophistication that comes with Breitling. It features an ultra-light Breitlight® case, a robust material 3.3 times lighter than titanium and 5.8 times lighter than stainless steel. It's a chronometer, so you can be sure to make the best time possible.