Winch Design's Halo Airship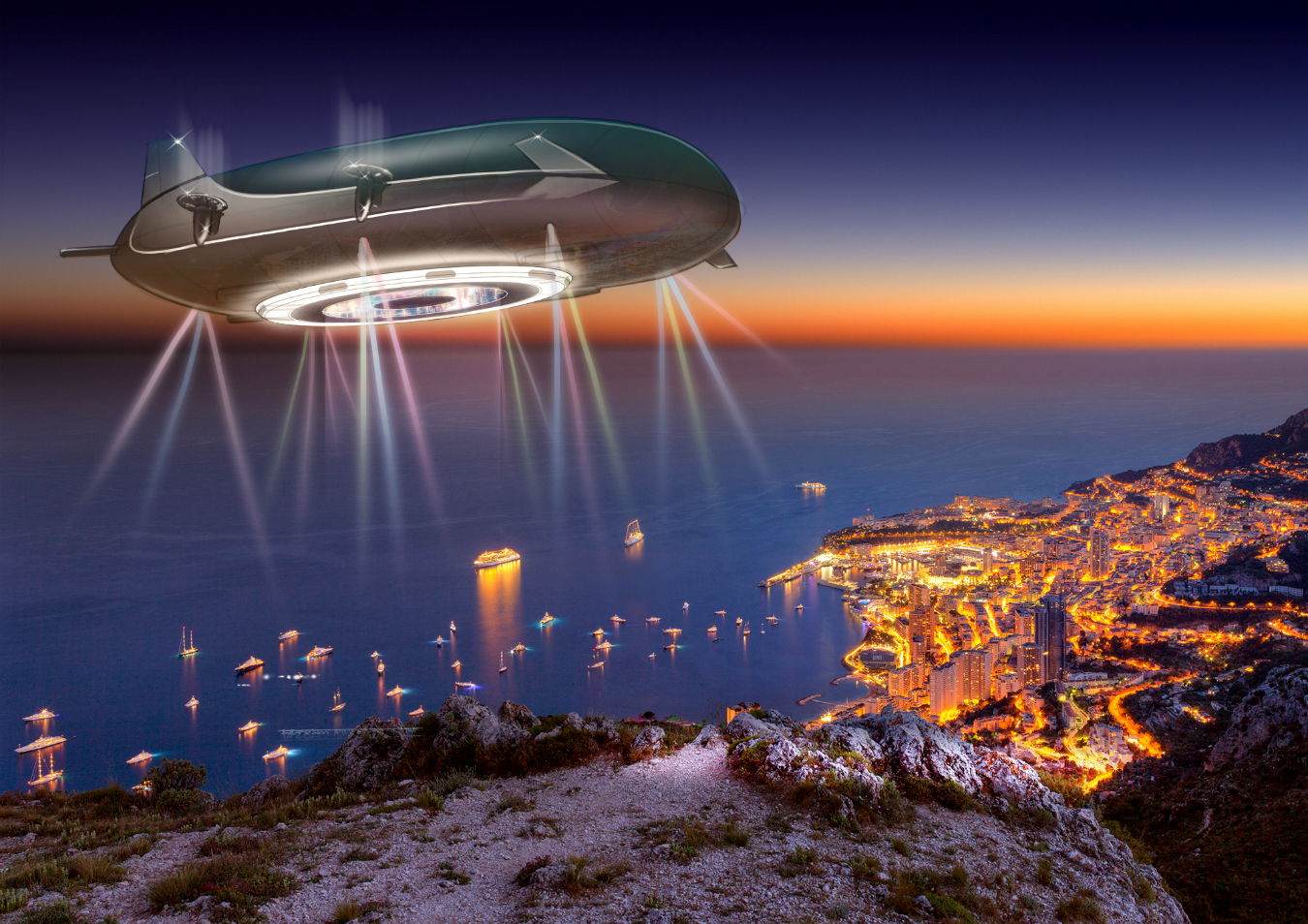 Submersible superyachts, step aside; there may be an even more extravagant way to vacation. London-based Winch Design, a leader in the realm of luxury transport for the past 30 years, has taken on a new project: Halo, a residential airship considered by Winch's head of aviation Jim Dixon as "the way we will live and travel in the not-too-distant future."
The proposed airship will fly at a maximum height of 3,650 metres, a relatively low altitude, allowing Halo's cabin to remain unpressurized and giving guests the ability to enjoy outdoor viewing decks. Cruising at a speed of 200 kilometres per hour and with the ability to both land and take off vertically, the ride promises to be smooth. The airship is buoyed by helium and the structure's frame is designed with lightweight composites, promising unparalleled fuel efficiency. Halo's living space has been designed in a circular shape, which surrounds a central cargo bay that can carry up to 250 tons, or, say, a superyacht up to 54 metres long. Inflatable landing pads allow the airship to land and float on water—so that yacht can be put to good use.
Plans for the interior include a two-level living space the size of four football fields, with 20 bedrooms, a conference area, a nightclub, a cinema, and other lavish amenities. The proposed décor will be unique in its own right, featuring honey-coloured glass for the flooring and windows and lightweight carbon-fibre furnishings. Winch Design intends to include sections of transparent flooring, so non-acrophobic passengers can admire vertiginous in-flight views.
If it all sounds like make-believe, know Winch Design's prototype has already been approved by the American Federal Aviation Administration. Dixon believes that once the first order comes through, his team can have the model finished in 10 years. And if the company's oeuvre is any indication—think the first-ever privately owned Boeing Dreamliner, or an adaptation of an ACJ318 airbus named the Power Elite—a private residential airship of this scope could well be the next step in the Winch's evolution, and, perhaps, the evolution of air travel as we know it.