The Rolls-Royce Adamas Collection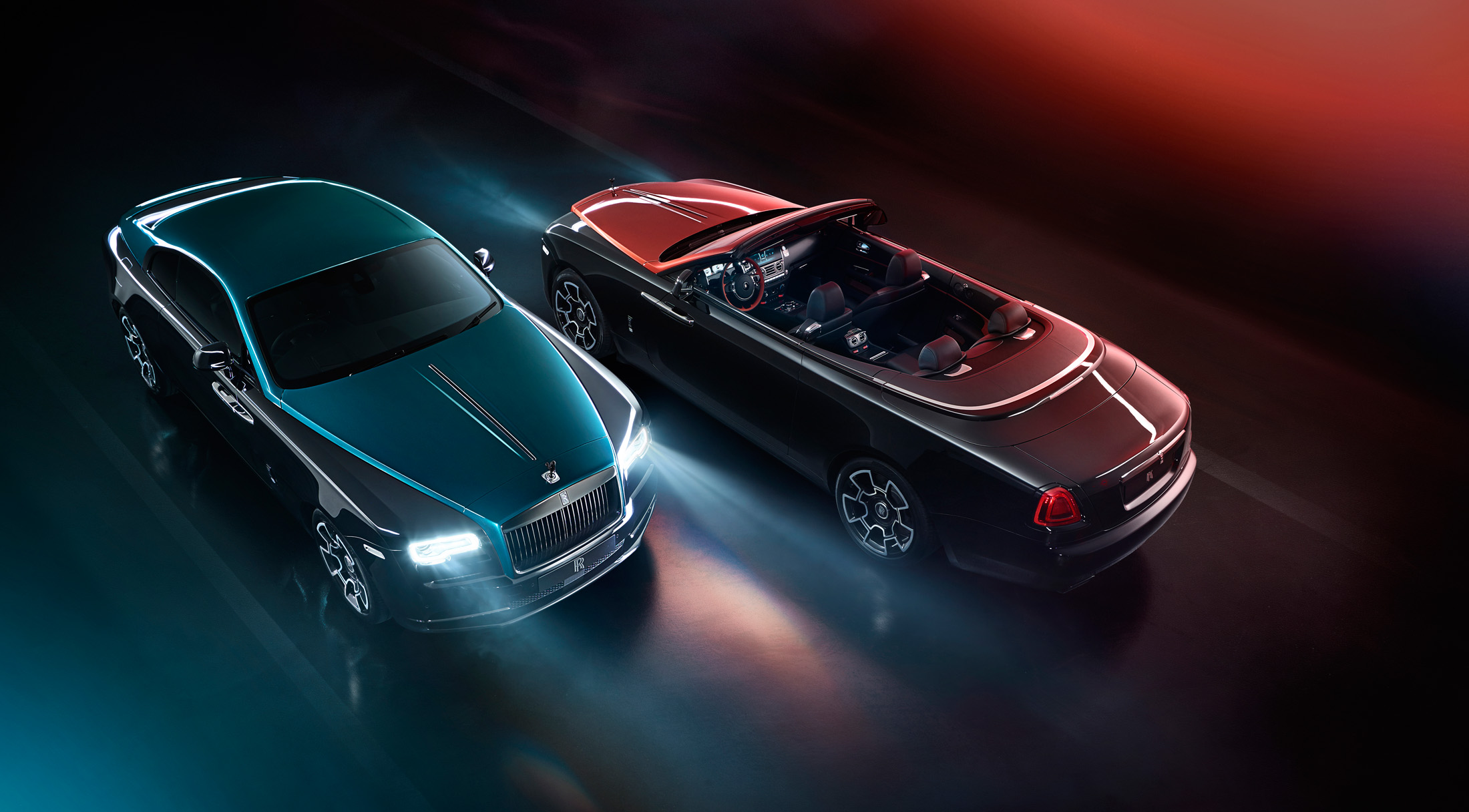 Rolls-Royce recently announced a new limited production run of specialized models of their Black Badge updated with a number of bespoke details. Limited to just 70 cars, the new Adamas Collection is comprised of 40 Black Badge Wraiths and 30 Black Badge Dawns. Essentially an aesthetics package for the already top-of-the-line Wraith and Dawn, the Adamas Collection makes a bid for additional exclusivity with a distinctive use of carbon fibre, black diamonds, and even a rather eye-catching new headliner.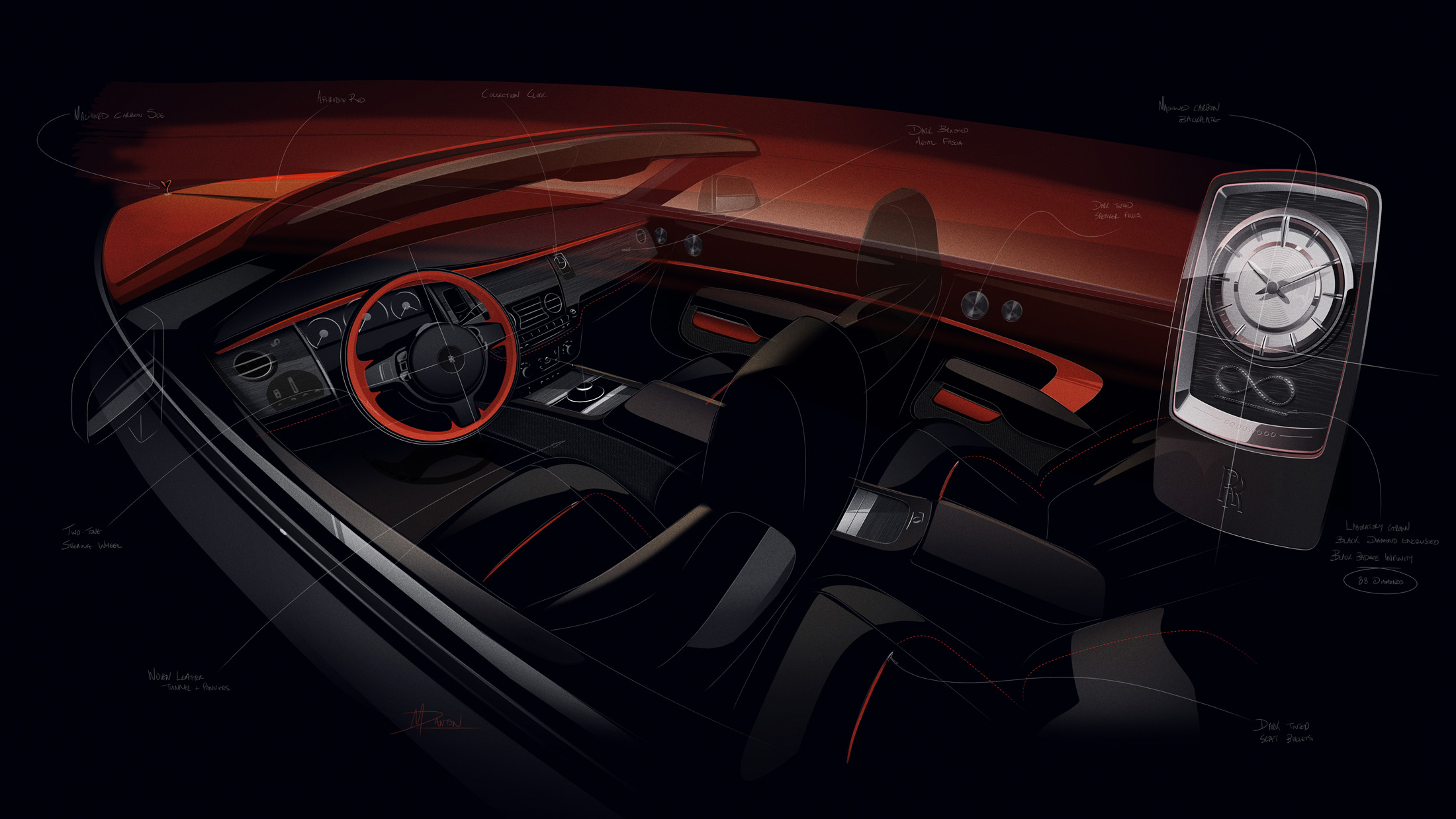 If you're going to make an impressively expensive and highly exclusive limited-edition luxury car, it's hard to think of better platforms than Rolls-Royce's Wraith and Dawn. In Black Badge specification, the Wraith (and the Dawn, which is the convertible version) is RR's youthful, rebellious, performance-minded model. It's a long, sleek, coupe with rearward hinged doors and a 6.6-litre V12 that makes well over 600 horsepower. Like any proper Rolls-Royce, the Wraith and Dawn have an undeniable road presence and it's something of an occasion to see either one drive by on the street.
For the Adamas Collection, very little is changed over the (already highly customizable) Black Badge spec. Available in either Aphrodite Red or Morpheus Blue over black, the Adamas cars are the first Black Badge models to offer a two-tone exterior configuration, and the effect is bold.
On a standard Wraith, one has the option of decorating the headliner with fibre optic light points that look like a starry sky.
Also exclusive to the Adamas Collection is a darkened front grill and a Spirit of Ecstasy (the famous Rolls-Royce hood ornament) made of carbon fibre. Mounted to a titanium base, this is the first time that Rolls-Royce has produced the statuette in carbon fibre. Muted matte black in keeping with the general aesthetic of the Adamas cars, each ornament takes 68 hours to create.
The interior of the Adamas cars will be familiar to owners of Black Badge Wraith or Dawn vehicles, save for a few interesting tweaks. First is the dash clock, which here features the Black Badge infinity icon created with 88 lab-grown black diamonds. Wraith versions of the Adamas have a special execution of Rolls-Royce's famous starlight headliner. On a standard Wraith, one has the option of decorating the headliner with fibre optic light points that look like a starry sky. These points can be customized to offer specific constellations or even to replicate the night sky of a precise location at a given date in time. For the Adamas Wraith, Rolls-Royce has made a headliner that uses 1,340 fibre optic lights to imitate the molecular structure of carbon as it forms a diamond. The effect is incredibly cool and the colour of the light matches that of the car. The feature is hardly a necessity, but if you're going in for a very rare Wraith, why not?
While the Adamas cars are undeniably over-the-top, that's arguably the point. Given that a standard Rolls-Royce Wraith Black Badge can easily be optioned well north of $400,000, the Adamas Collection offers additional exclusivity and a unique flair that also helps to highlight Rolls-Royce's ability to work at a bespoke level. With only 70 examples ever hitting the road, only cream of the crop clientele and A-list celebrities need apply.
_________
Never miss a story. Sign up for NUVO's weekly newsletter.