Two Brewers Yukon Single Malt Whisky
The Whitehorse distillers putting Canada on the world whisky map.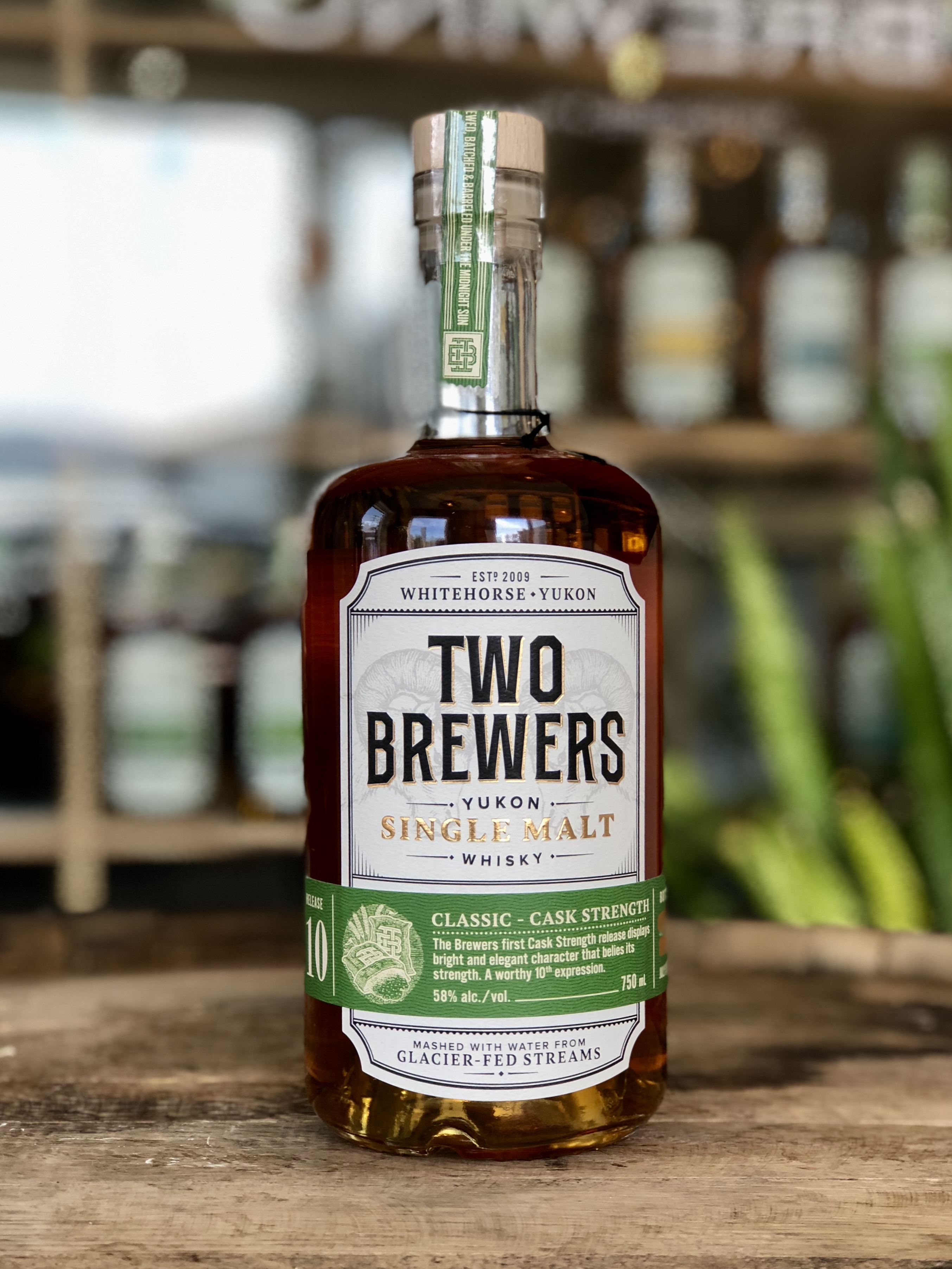 When you think of single malt whisky, Whitehorse isn't likely the first place that comes to mind. Scotland, certainly, even Ireland or Japan at a push—but Yukon's capital? It's true, those in search of a delicious dram need look no further than the land of the midnight sun.
It all started back in 1997 when, on a canoe trip, friends Alan Hansen and Bob Baxter struck upon the inspiration to open a brewery. Their plans fermented and over the next decade or so came to fruition, creating what's known today as Yukon Brewing. With a portfolio of acclaimed beers under their belt, the duo decided to try their hand at hard liquor, investing a portion of their profits into the purchase of a still in 2009.
Two Brewers was born, and what started out with experimental runs of gin and schnapps eventually led the pair creating single malt, because, according to Baxter, that's what he and his partner would prefer to drink themselves. "The beers we make that were the most popular were strong flavoured," he says. "And the equivalent in the spirits world was single malt whisky."
It's a long way from the single malt you'll find in Scotland, and it's not just location that sets Two Brewers apart from the whisky crowd—their approach is equally distinctive, as suggested by their moniker.
Collectors have begun to hoard the company's products, snapping up bottles as soon as they hit the shelves.
"The reason why we call it Two Brewers is that we always took a brewer's approach to making single malt," Baxter says, meaning that in addition to a traditional whisky base of pale barley, their ingredients include malts like those in a beer: black, honey, chocolate, wheat, Munich. "What's going into the barrel is quite different from what would traditionally go into the barrel for a distiller in Scotland… Our logic is that if it's that different going in, it's got to be different coming out."
That difference is celebrated in the way that Two Brewers distributes its products. The company sells its single malts as "Releases" (small batches of just 1,000 to 1,500 bottles at a time) with the intention for each batch to be so layered, so complex, that it might just never be replicated. It's no wonder why collectors have begun to hoard the company's products, snapping up bottles as soon as they hit the shelves.
Now up to 13 releases, Two Brewers' offerings come in four categories: classic, special finishes, peated, and innovative—all with award-winners. From the special finishes range, for example, Release No. 9 offers the robust yet creamy flavour that comes aging in the European oak of sherry barrels. Whereas the peated profile of No.7 serves up a smoky treat for your taste buds that's reminiscent of campfires and barely cooked s'mores. Their range of innovative releases evoke everything from citrus hops to sour mash, and the bright and edgy No. 10 recently joined the classic line as Two Brewers' first Cask Strength.
Two Brewers shows no sign of stopping: at this year's Canadian Whisky Awards, in addition to a trio of medals, Hansen, Baxter, and the team were crowned Microdistiller of the Year. These accolades are just the latest recognition of an eclectic range that is putting Canadian single malt, and by extension Whitehorse, on the world whisky map.
_______
Never miss a story. Sign up for NUVO's weekly newsletter, here.