The Best Canadian-Made Ice Cream That Can be Enjoyed at Home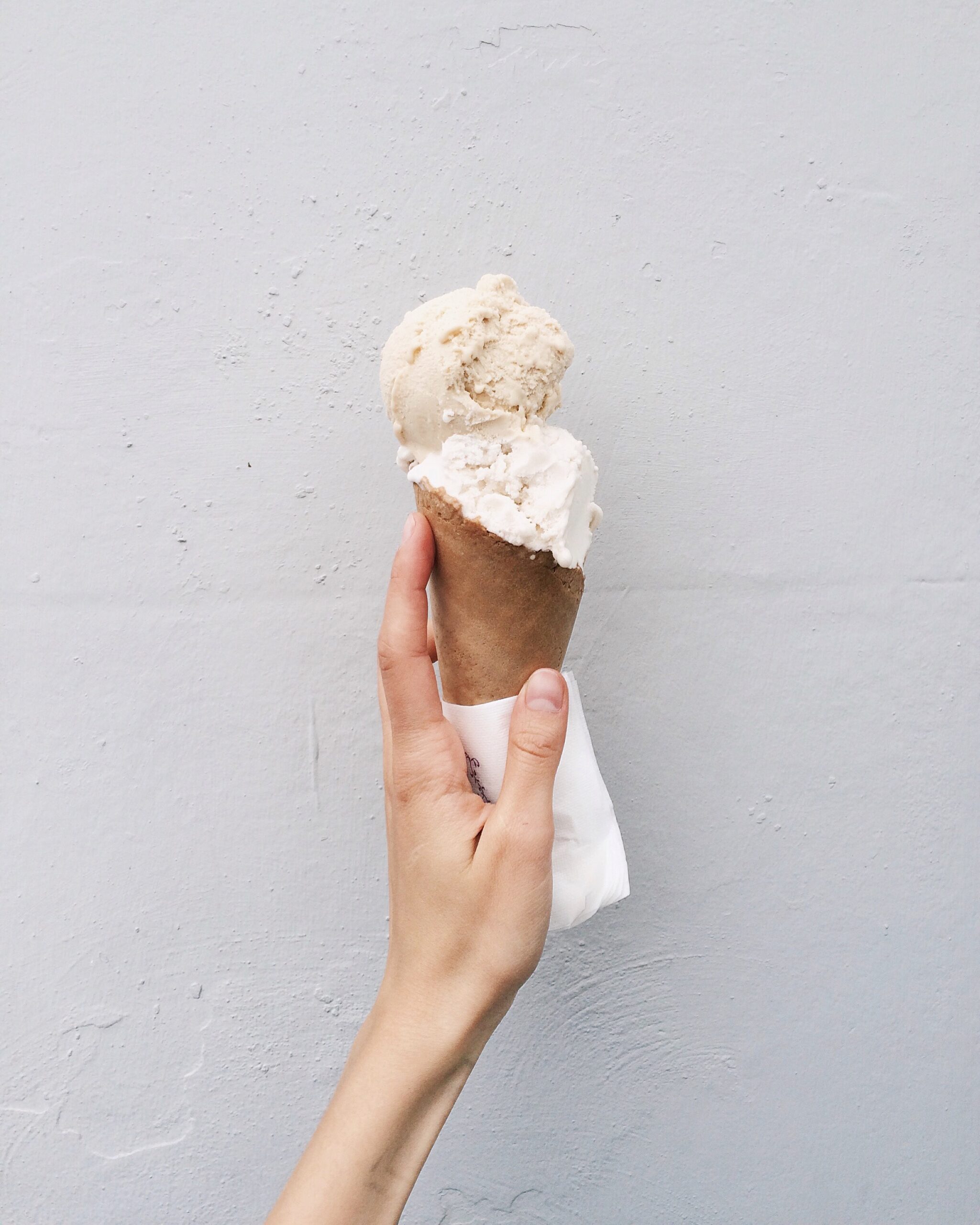 The spring season brings with it the promise of warmer weather, open-toed shoes, tan lines, and, of course, ice cream. Sadly, the pandemic as ever has thrown a wrench into our sunny plans. But we can still eat ice cream. Many of our favourite parlours may have closed their doors, but a few gems offer their signature flavours in to-go pints, and there are even some delicious Canadian-made ice creams to be found in the grocery aisle.
Here, we have rounded up just a few of our favourite ice cream brands across Canada that can be enjoyed at your leisure in the comfort of your home. We won't tell if you eat the whole tub in one sitting.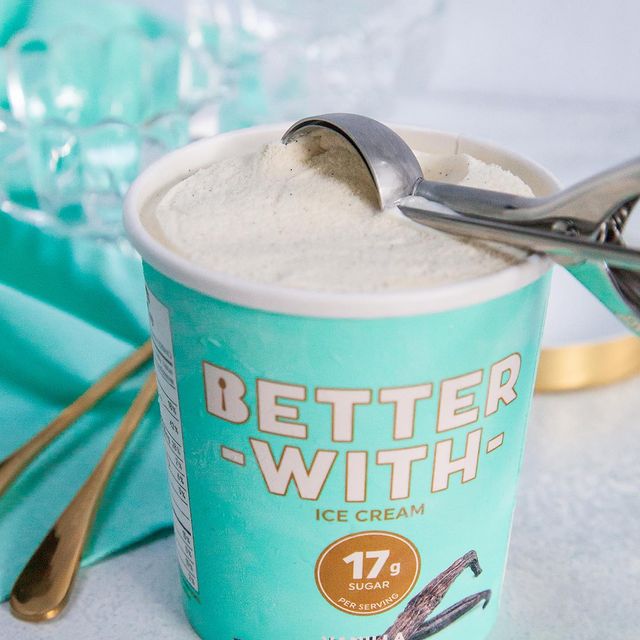 Betterwith ice cream is a low-sugar alternative that still brings the flavour and satisfaction of any other type. The Victoria-based company's products can be found in grocery stores, mainly in Western Canada, and come in six flavours: strawberry, vanilla, coffee, caramel, chocolate, and cream. Yes, cream. Made with, you guessed it, cream, plus cane sugar, nonfat dry milk, and egg yolks, this flavour is also the base for all the other flavours. It can be mixed with sweet or savoury, and founder Lori Joyce recommends pouring some olive oil or espresso over top. My personal favourite is the chocolate, which is deeply rich and delectably smooth like dark chocolate and not overly sweet.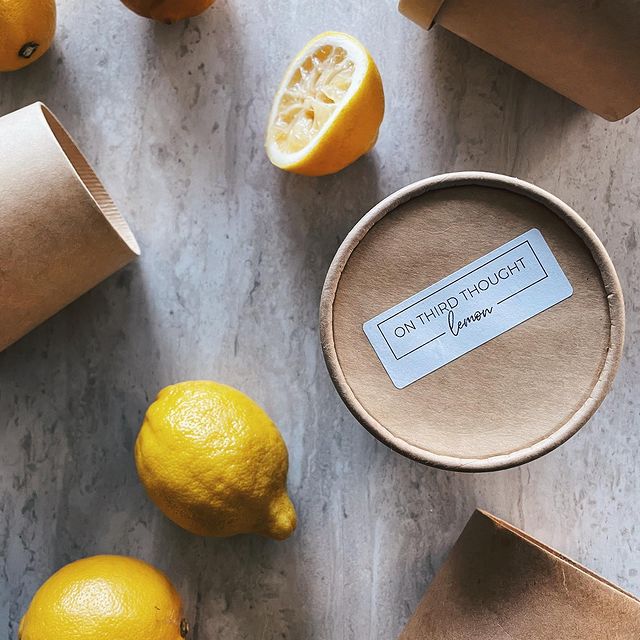 On Third Thought gelato is probably one of the most sought after vegan frozen treats in Toronto. Its pints are available on Uber Eats and sell out quickly. The small business, which was born out of the love between an Italian boy with a dairy allergy and his vegan girlfriend, is in the process of adapting to make its ice cream available to Torontonians via order while remaining COVID safe. They post updates when they have new flavours and batches available for pickup on Instagram so keep an eye out. P.S.: If they have mojito, snap it up!
What started as an ice cream parlour quickly swept through Vancouver and expanded into grocery stores by popular demand. Earnest Ice Cream's signature glass-jar pints can also be ordered for pickup or included with Jarr deliveries. It has inventive flavours like carrot cake and cardamom, not to mention amazing vegan options. This is one of those ice creams where if you know, you know, and I don't need to say more. The tagline, "seriously good," says it all.
Dolce Amore, also known as the gelato mafia, has been a favourite in Vancouver's Little Italy since 2002. Its dairy is all grass-fed, and flavours rotate seasonally (along with some classics available year round). The gelato tubs are available for online order and curbside pickup, with single flavours coming in 500ml sizes or up to three flavours combined in a 1.42-litre tub. There are also vegan options. All the flavours are to die for, but I recommend the stracciatella: Italians do it best.
This 84-year-old family-owned and -operated dairy is based in Bobcaygeon, Ontario, but can be found in stores all over the province. It has over 75 product offerings including dairy-free, reduced-sugar options, and sorbet. Kawartha's milk comes from local dairy farmers around Ontario and is made into a huge array of ice cream flavours that are all equally delicious because the company has had many years to practise.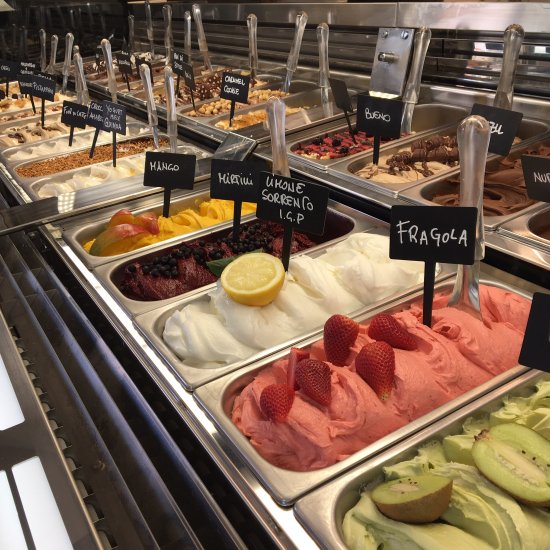 Tutto Gelato in Quebec City has over 60 flavours that it produces in rotation, many of them quintessentially Italian with some crazy flavours like rice-and-cinnamon and avocado thrown in for good measure. It also has old reliables that are available year round: dark chocolate, pistachio, hazelnut, salted caramel, and coconut. And then there are the sorbets, which are perfect for refreshing in the unbearably hot summer weather on its way. Takeout is available by the litre and half-litre—just call ahead.
A strange inclusion on an ice cream list, but it's true, distillers and winemakers Cassis Monna have ice cream. The dairy bar is open only during the summer and offers artisanal soft ice creams like blackcurrant vanilla. Stop by when you're in the Île d'Orléans region and pick up some ice cream to pair with your crème de cassis.