René Redzepi Opens Noma Australia in Sydney
It is a rare moment when the presence of insects on your dinner plate isn't a cause for alarm. Even in Australia. But for the next 10 weeks, antipodean foodies have the chance to place their trust in the hands of acclaimed Danish chef René Redzepi as he opens Noma Australia in Sydney.
Temporarily closing the doors on his celebrated Copenhagen restaurant, Redzepi has once again transferred his entire staff and their families to the opposite side of the globe to be immersed in discovering delicacies unique to his chosen country. It's a feat he accomplished with much success in 2015 with a five-week stint at the Mandarin Oriental in Tokyo. The Sydney pop-up takes a prime position at the new, and still mid-development, Barangaroo precinct, overlooking the glittering waters and boats of Darling Harbour, which lies just west of the city's iconic landmarks and commercial centre. Every sitting of the highly anticipated residency was sold out within minutes of release and more than 20,000 people on the waitlist hope beyond hope for diners to bow out of the $485 AUD ($482 CAD) culinary experience of a lifetime.
Seduced by the alien and exotic landscape, Redzepi had long been enamoured with Australia and spent weeks crisscrossing the continent nibbling on bush tucker. The results of this research are seemingly unheard-of combinations—unripe macadamia nuts with spanner crab, marron (a native crayfish) with magpie goose, or fresh shellfish with crocodile fat. And as he often is, the chef was especially inspired by the water. The 12-course meal in its current incarnation showcases an impressive variety of sea fare—from dried scallop pie with lantana flowers, deep sea snow crab with egg yolk (cured in fermented kangaroo), to abalone schnitzel surrounded by seaweeds and "bush condiments". As the team will experience the seasonal shift from midsummer to autumn, the menu is set to evolve to ensure the produce featured will always be in its prime.
The chef brings his foraging ethos to the rugged coastline and bushland surrounding Sydney, amassing native herbs and fruits that have yet to pass the lips of most locals. Even the native finger lime, bursting with their citrus caviar-esque innards, or the sour yet sweet Kakadu plum will be foreign flavours to most Australian palates. Yet Redzepi's entire menu is not overly eccentric, he also plays with homegrown Australian favourites, such as the beloved lamington, which blossoms into a coconut-encrusted rum cake with tamarind sauce under his hand.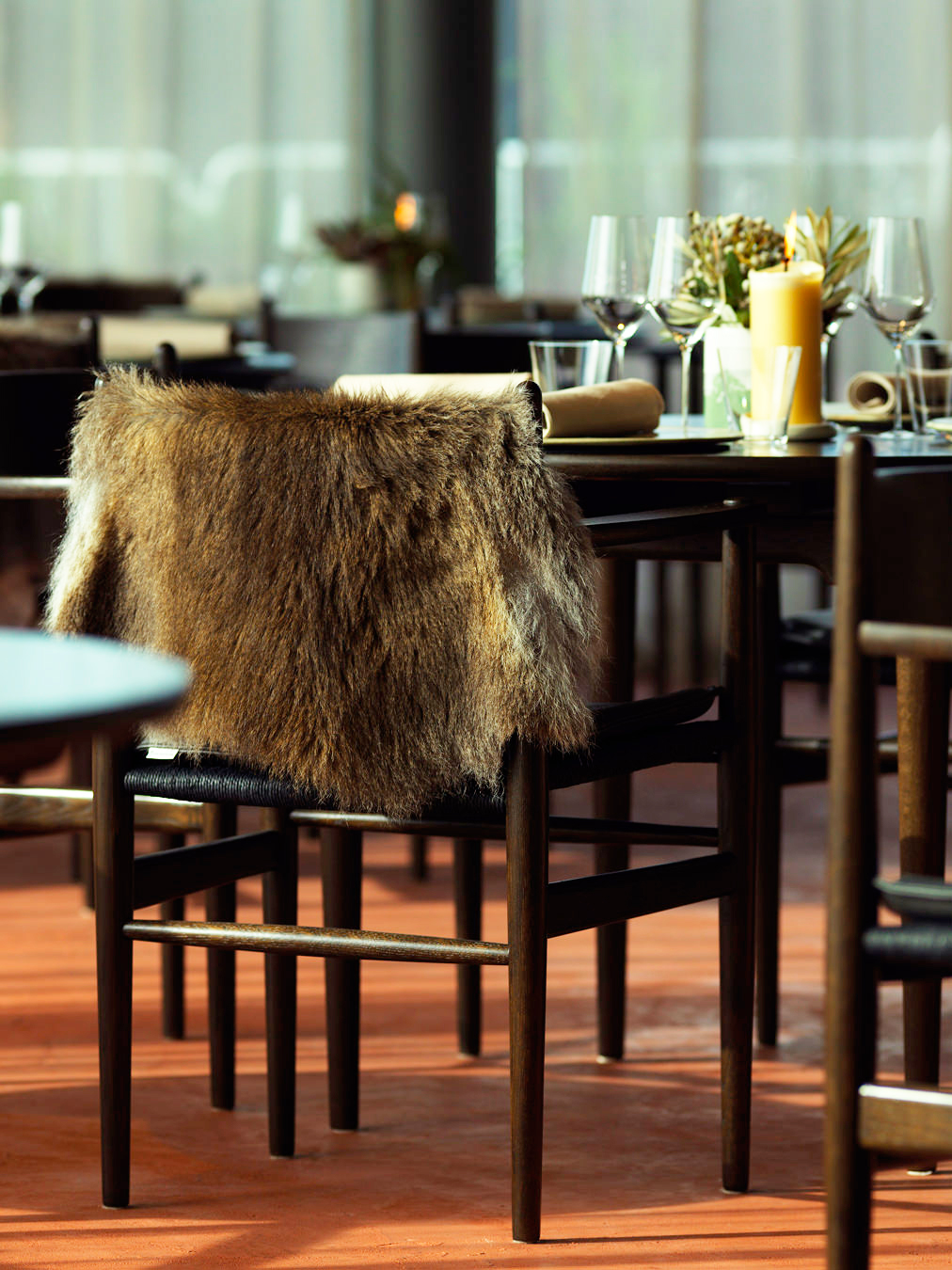 The peaceful interior is also a wholly Australian experience. Underfoot, red earth flooring mimics the iconic sands of the nation's deserts; chairs are draped in delicate wallaby furs; eucalyptus sprigs adorn tables; and woven indigenous artworks grace the walls. Diners are flanked on one side by sandstone, reminiscent of New South Wale's coastal cliffs, and floor to ceiling windows on the other offer filtered views of the harbour through cascading curtains.
As more and more of the lucky few cross Noma Australia's threshold in the coming weeks, the restaurant's partners will no doubt be hoping for a new troupe of foragers and locavores to emerge. Although only time will tell if there's a sudden run on green ants once everyone starts questioning why they hadn't thought to pair them with mango sorbet before.