Q&A: Rémy Martin's Cellar Master Baptiste Loiseau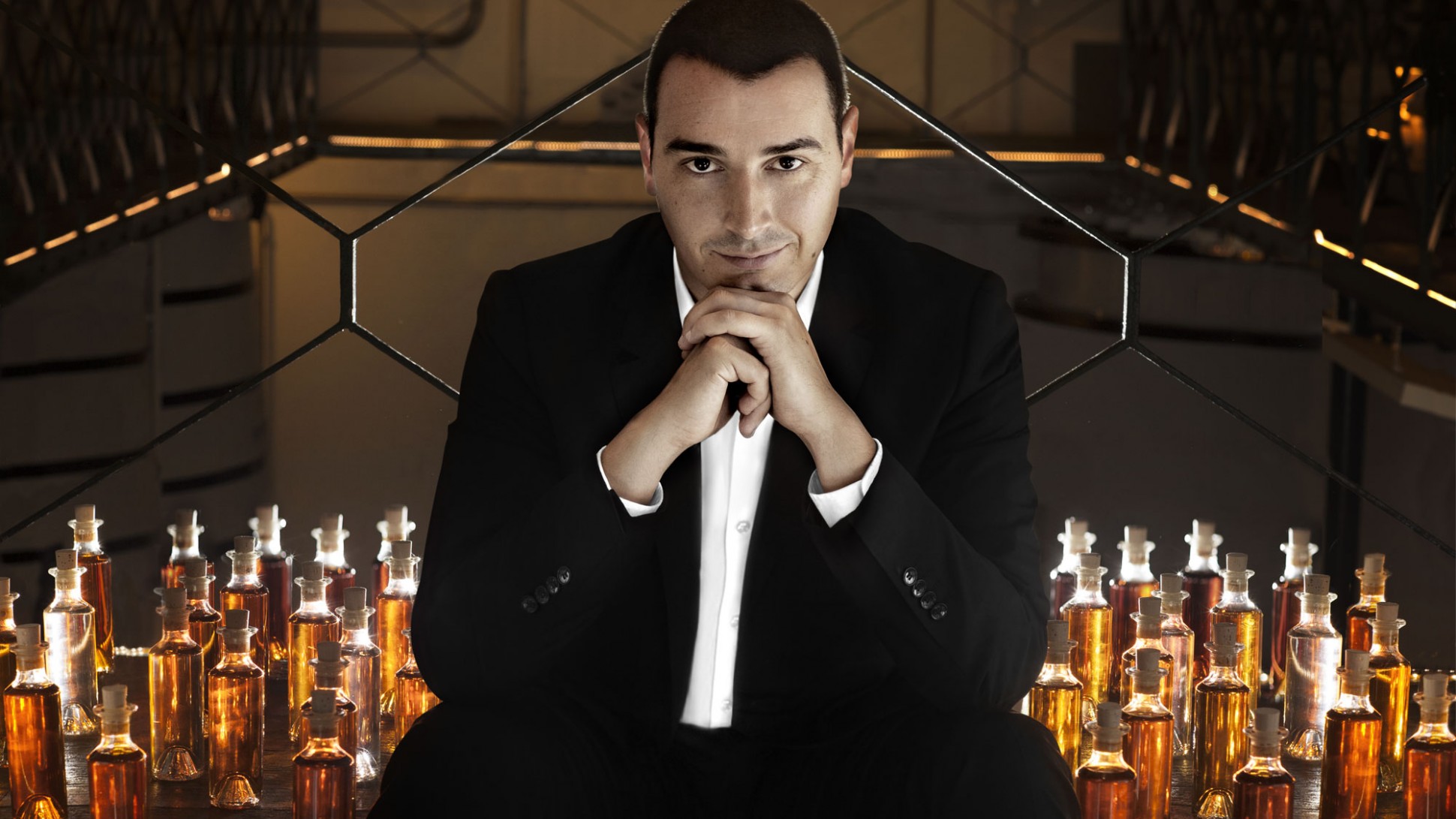 To understand the impact that cognac-maker Rémy Martin has on its industry, it helps to turn to the numbers. Last year, about 169-million bottles were produced in Cognac, France, the same year that Rémy Martin sold close to 23-million bottles of their own branded cognac. That's a fair slice of the industry, and it's only natural that Rémy Martin's cellar master holds a coveted place in that spirited community. Baptiste Loiseau was appointed to that role at the age of 34—making him one of the youngest-ever cellar masters—and trained under Pierrette Trichet, the first woman to ever hold the cellar master position at a major cognac house. Today, Loiseau alone tastes over 2,000 samples of eaux-de-vie each season and recently sat down with us in New York to sip Louis XIII and savour the nuances of his prestigious role.
When you're blending cognac—something so specific and, in many ways, intuitive—how do you know when it's finished?
It is the mission of the cellar master to know when it's the right time. And it's not something that you can analyze, it's something you have here [he points to his heart]. Slowly you make a first trial and if you are not totally convinced by it, you let it sit for one week in a bottle or decanter. After, you go back, you taste—a blind taste—and you see if it has evolved in the right direction or not.
Tell me about your mentor, the previous Rémy Martin cellar master, Pierrette Trichet.
Pierrette taught me everything, but she is not like a professor. It doesn't work that way. She is not the one saying, "It smells like this, it smells like this…" She tells me, "Baptiste, what are your impressions? I will listen to you, after I will tell you what I smell, what I feel, and then we will share our impression."
In recent years, how has global warming affected the terroir in Cognac?
It is one of the biggest challenges we are facing. With Louis XIII, we are dealing with only white grapes and what we are looking for is a lot of acidity in the grapes for all these aromas to be kept in the wine. Because the summer is hotter and we are lacking in rain, the concentration of sugar is higher and we have been losing acidity. So, we are asking the growers to adapt their way of growing grapes. To have the right answers for 2060 or 2070, we have to start planning the vineyards now.
Do you remember the first time that you tasted Louis XIII?
Yes. One day, in 2007, Pierrette asked me to go with her to the family estate that is still owned by the Hériard Dubreuil family [the owner of the Rémy Cointreau Group]. With a pipette, she prepared two glasses from a really old cask dating back to the late 19th century. Before the impression of the blend, you have to think of the impression of the space: it was a dark cellar and the smell was totally amazing because it used to be a stable before. So when you start tasting, it is special because you are already in a [mindset] that helps you to go back and access all your [life's stored] memories.
Do you do anything to preserve your palate in day-to-day life before tasting?
I avoid too-spicy foods. I drink a lot of wine to train my memory to discover all the aromatic fields, to be sure that I am always learning from wine and spirits.
Do you do lead tastings with people all over the world?
Yes, the first time I went overseas [as cellar master] and saw that people were waiting for me, I said to them, "But I want to listen to you." Most of the time people are scared to tell me their impression [of the cognac], but I want them to tell me. I want to be nourished by the people.
Describe the best way to taste Louis XIII.
It is always a question of time, taking the time to appreciate Louis XIII and let it invade your palate. You will see the softness of the blend and that concentration of time. [Takes a sip.] We are definitely in the fruity world—there are a lot of plums, figs, and dates—then the nutty notes are coming, and the floral notes are here, like rose and jasmine. It's really delicate. Some say it is like a firework. But fireworks give the idea of something that can hurt, and this is soft. So, let's go with "a sparkle."