Pepino's Spaghetti House, Vancouver
An old-school haven for Italian-American comfort food.
Vancouver's new Italian-American eatery is quickly establishing itself as a local favourite by going against everything the city seems to stand for. Amidst the airy, light-filled, veggie-forward eateries that have blossomed into the city's dining scene over the past few years, this dark, old-school den is a haven of carb- and meat-heavy comfort food classics.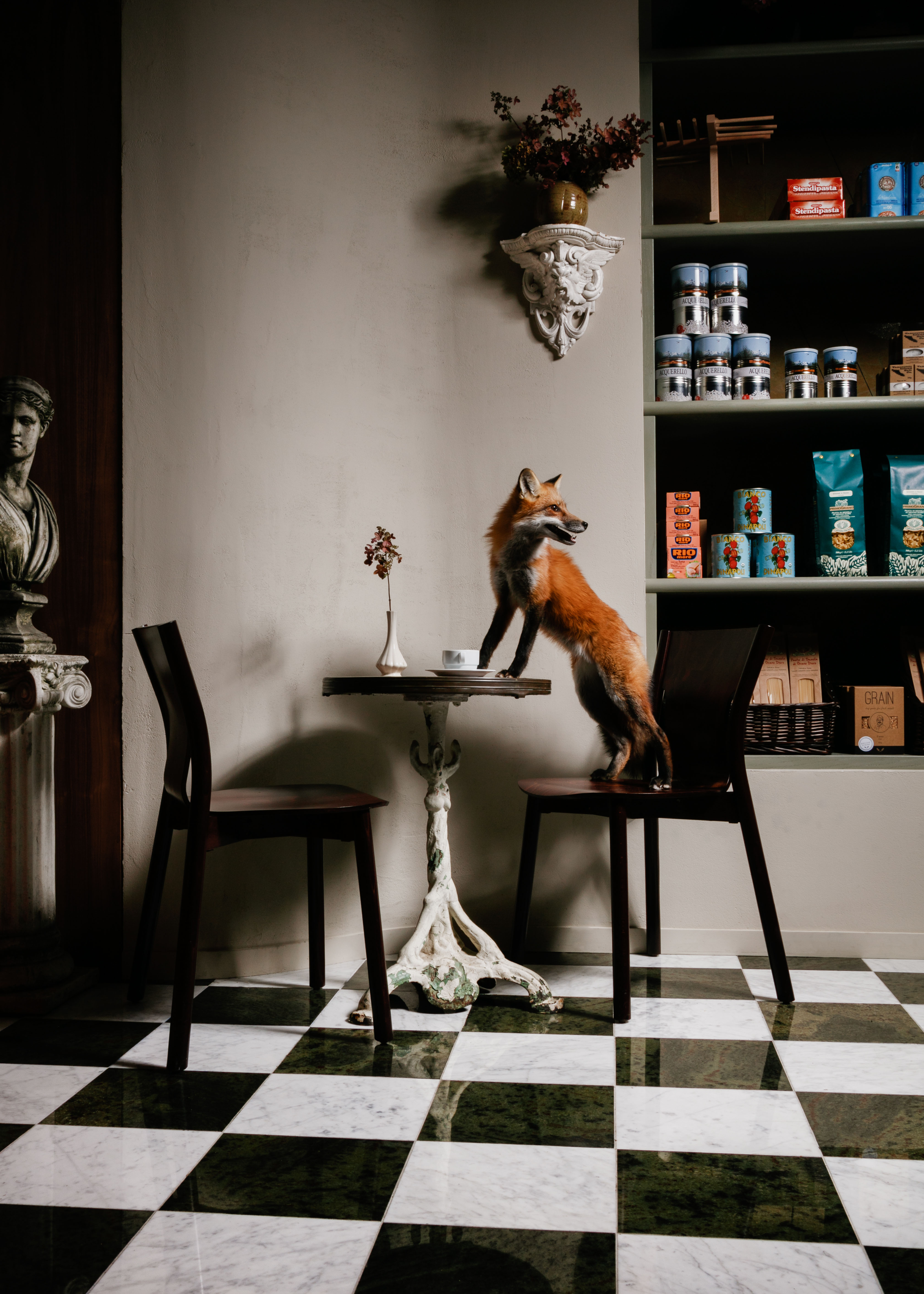 Leave it to the trio of restaurateur Paul Grunberg, chef Mark Perrier, and designer Craig Stanghetta to pull off this feat. The team opened the contemporary Italian eatery Savio Volpe three years ago to almost instant success, and their newest endeavour seems destined for the same trajectory.
"We didn't really know what we were going to do—all we knew was we didn't want the legacy of that place and that building to slip away."
Long-time Vancouverites may recognize the location of Pepino's as the former home of Nick's Spaghetti House, a neighbourhood staple near Commercial and East Hastings that shuttered in late 2017. "I used to go there with my family … I always had my eye on it as one of those places in Vancouver that has old character and charm, and really reminded me of the restaurants I grew up going to," says Stanghetta, who hails from Sault Ste. Marie, a town in Ontario with a large Italian community.
Stanghetta, Grunberg, and Perrier had been keeping an eye out for a new space to evolve the concept established at Savio Volpe, so when Nick's went up for sale, they jumped at the opportunity. "We didn't really know what we were going to do—all we knew was we didn't want the legacy of that place and that building to slip away," says Stanghetta.
One of the main challenges was christening the place. The trio wanted to pay homage to its heritage, but the former owner, Nick Felicella, wished to retire his name. Inspiration eventually struck in the form of a 1962 song by Italian-American singer Lou Monte called "Pepino, the Italian Mouse". The discovery was a serendipitous one, with the playful ditty connecting to both Nick's Spaghetti House and Savio Volpe: Felicella had owned a racehorse named Spaghetti Mouse, and the rascally rodent character in the song provided an excellent counterpart to Savio Volpe's namesake, a wise, wily fox.
From there, Stanghetta and his design studio, Ste. Marie (known for projects including St. Lawrence, Botanist, and Kissa Tanto) worked to refresh the space while staying true to its heritage. The dark wooden tables and wall panelling of Nick's have remained, but the room breathes a little easier with the addition of large mirrors and new lighting fixtures. Along the back wall of the restaurant hangs a series of commissioned portraits, which Stanghetta says is a reference to the celebrity photo walls one might find in Italian-American institutions like Dan Tana's in West Hollywood. "We had a call for submissions for anyone that had an interesting story or memory about their time at Nick's," says Stanghetta. "And we had all these photos sent in with these really touching stories." He cites one submission from a couple, now in their late 80s, who used to go to Nick's every year for their anniversary—their portrait now hangs on the wall.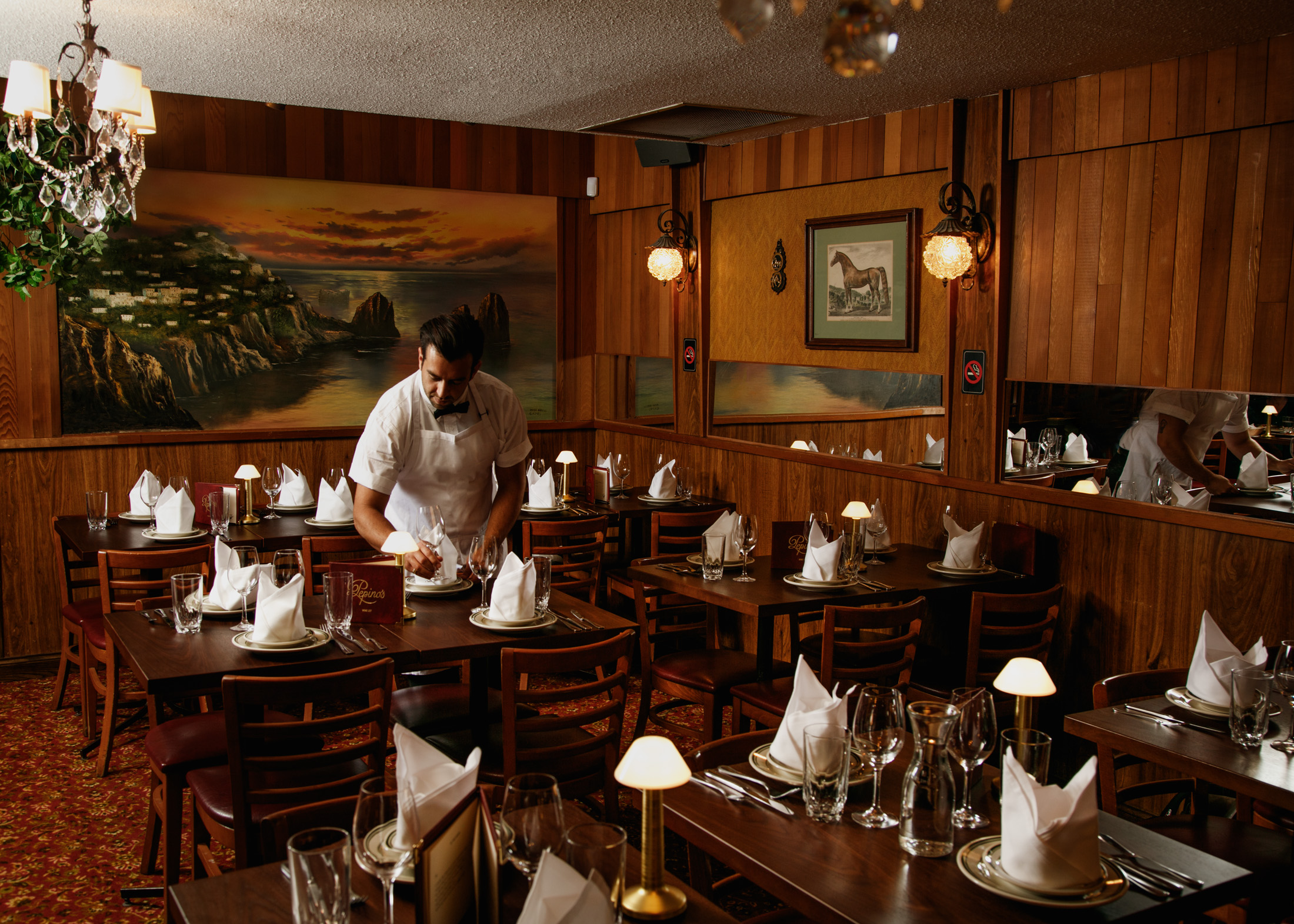 Overall, the atmosphere is warm, inviting, and nostalgic, with a dining experience that feels transportive, as if you were actually travelling back to the era that birthed Italian-American cooking. This feel, of course, comes in no small part from chef Perrier's menu, which takes a slightly more nuanced approach to the classics using fresh, high-quality ingredients. The meal starts off with a basket of fresh bread and salted whipped butter before moving onto dishes like spaghetti and meatballs, pork chop parmesan, and Nick's-style meat ravioli with meat sauce—the latter perhaps best encapsulating the carnivorous nature of classic red-sauce cooking. "If you ate at an Italian restaurant as a kid, it's going to feel oddly familiar," says Perrier. "It's delicious, it's comforting, it's generous, and it's not trying to be anything fancy."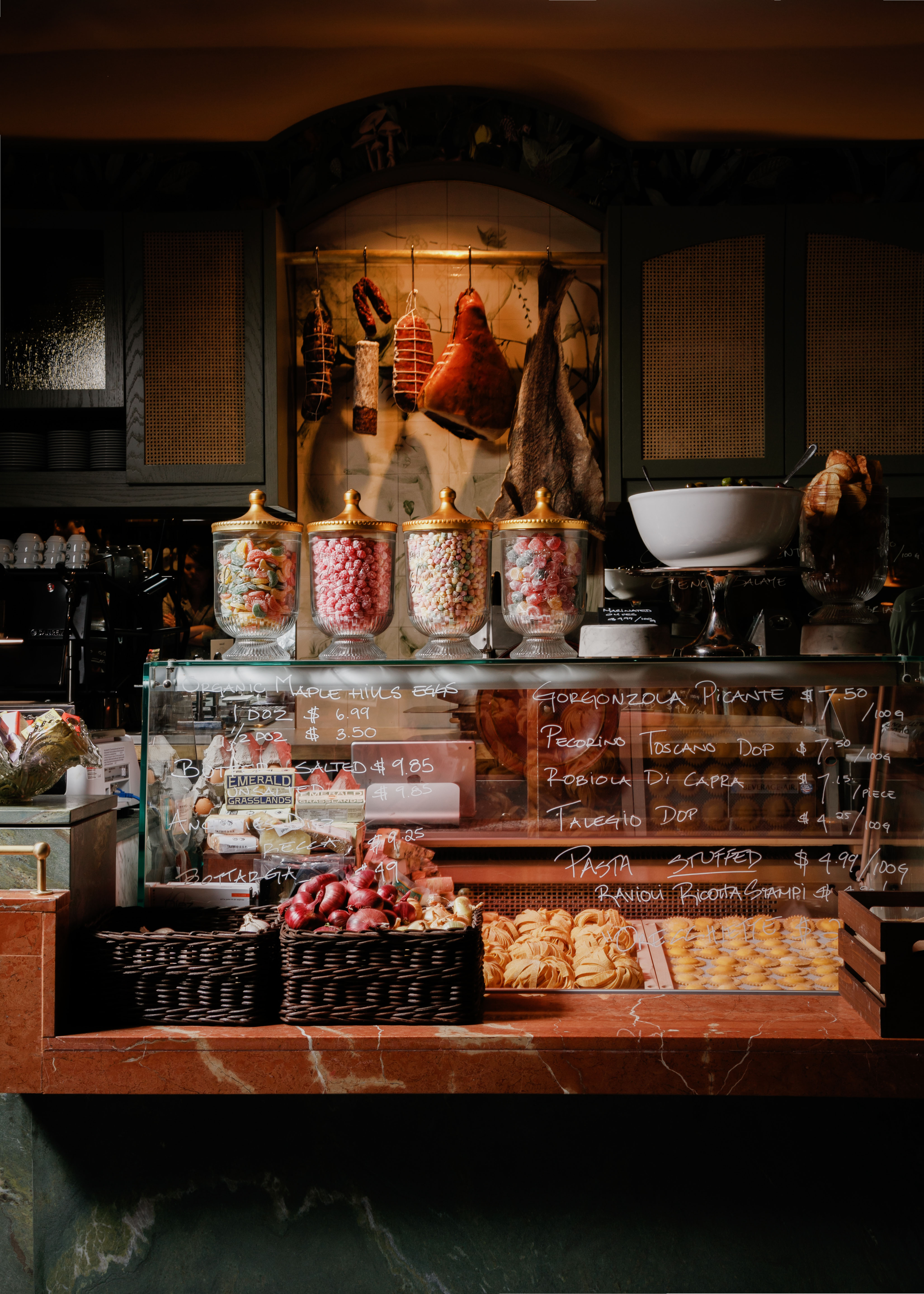 Should the meal leave you feeling inspired to create a taste of Italy at home, a stop by Caffè La Tana is certainly in order. Opened in early October, the café, deli, and grocery is located just next door to Pepino's, but has a classic, traditionally Italian theme. Expect fresh produce and pastas handmade on-site, cured meats and cheeses, as well as pantry staples like olive oil, preserved vegetables, and tomato sauce. There's also a small sitting area, making it a lovely spot to grab a porchetta panino at lunch or spend an afternoon sipping espresso and nibbling pastries. Who knows—you may find yourself lingering until suppertime, in which case, you need only walk a few feet to find a familiar taste of home.
Find chef Mark Perrier's spaghetti and meatballs recipe, here.
Photos by Ian Lanterman.
_________
Never miss a story. Sign up for NUVO's weekly newsletter, here.