A distinctive coffee experience.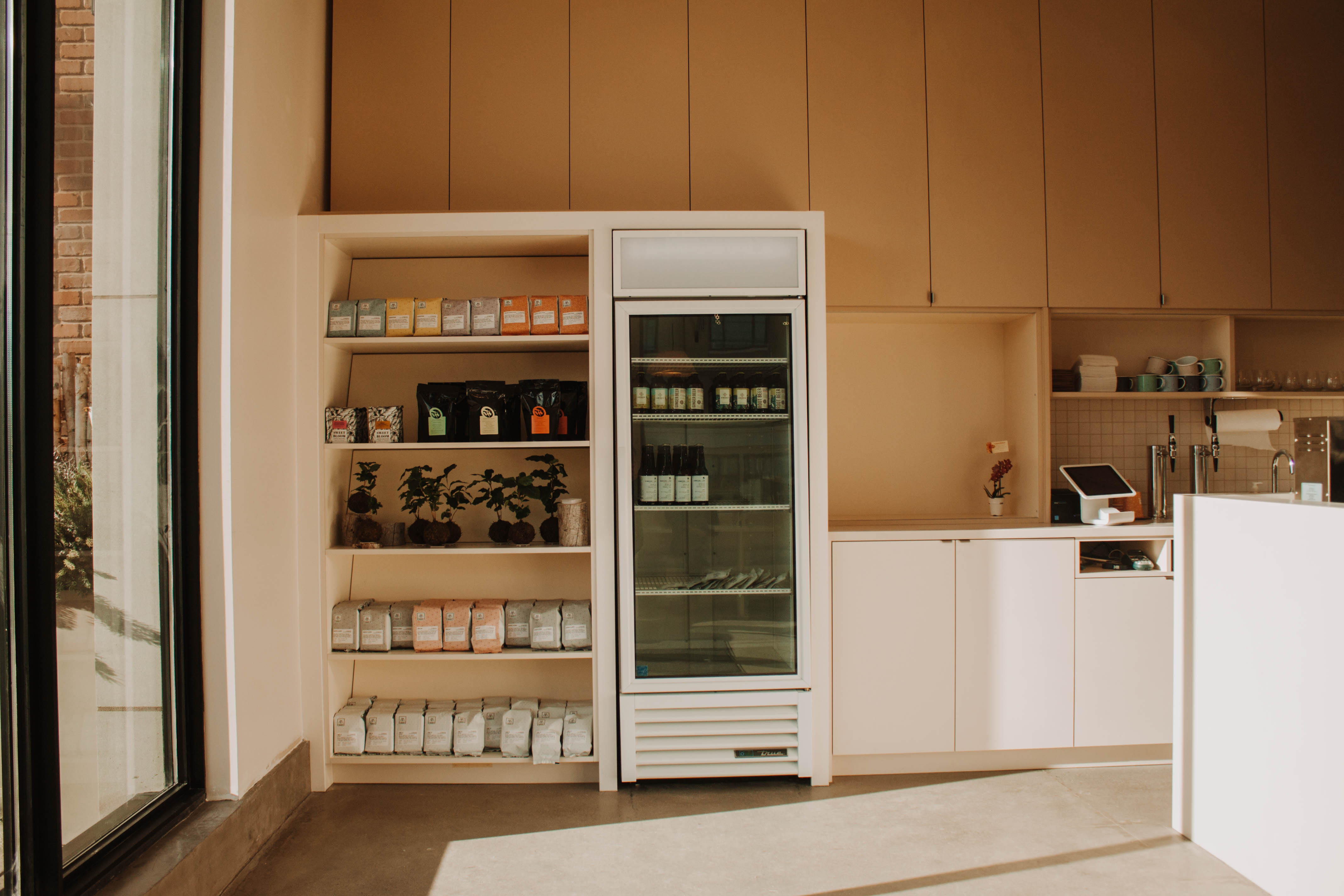 Calgary's coffee scene has been steadily growing in renown and quality for years, thanks in no small part to caffeine-slinging mavericks like the team behind Monogram Coffee. Jeremy Ho, Justin Eyford, and Ben Put have 20 years of combined experience within the coffee industry. Monogram began as a humble pop-up coffee bar in 2014, and now boasts three cafés around the city: there's the tiny, intimate Altadore hideaway, the stylish, quirky 5th Avenue hub, and now a brand new Brittania location, which opened its doors in mid-January.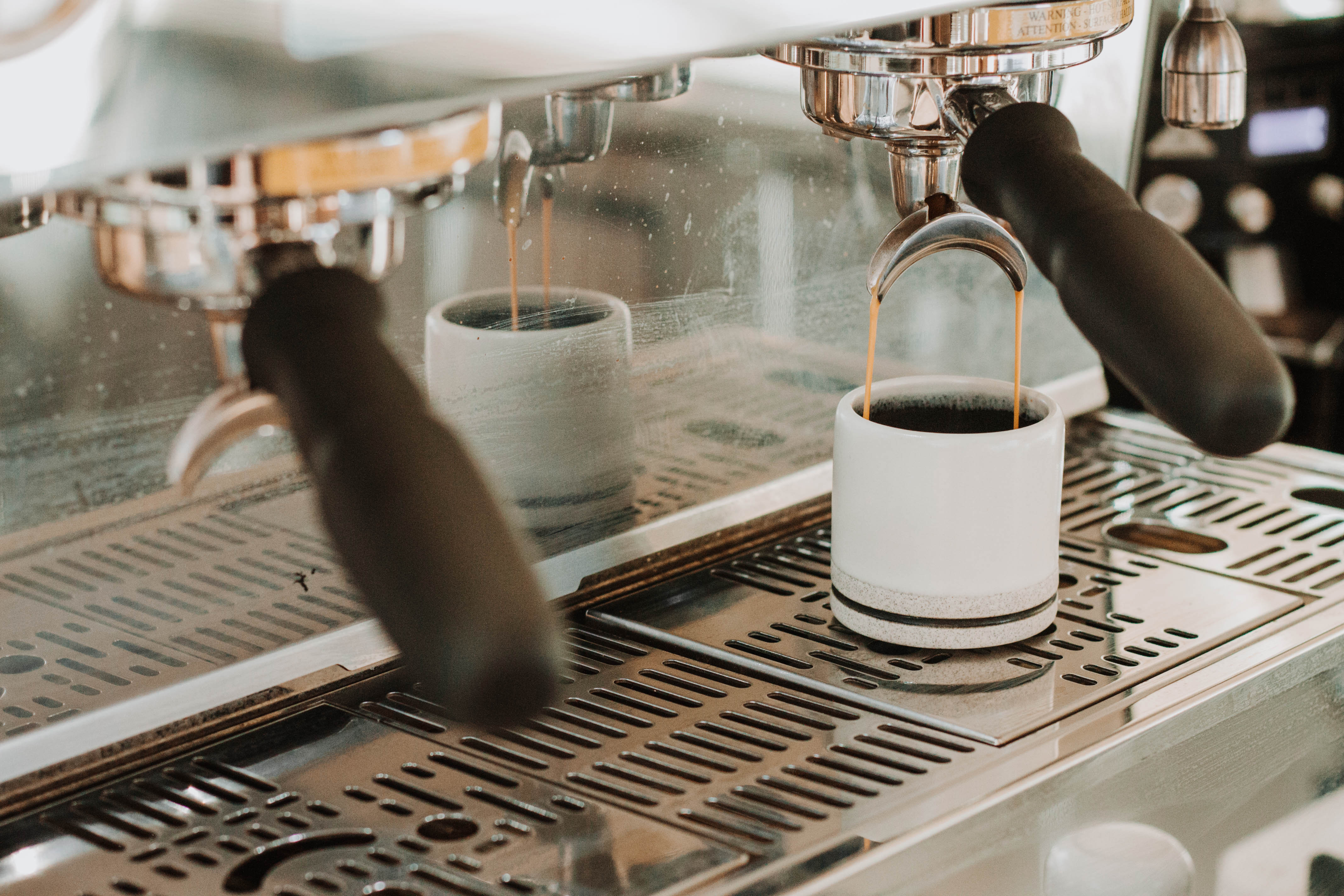 Designed in partnership with Vancouver-based studio Ste. Marie, the new Monogram café is warm, inviting, and soothingly minimalist. The high ceilings and creamy, soft palette lend to the space's open, relaxing vibe. Sun streams in from the large windows and fills the café with light, and the clean lines throughout give it a balanced sort of timelessness. It's a spacious room with a welcoming, homey mood, a perfect place for a meditative, mindful cup.
Along with the new look, the café is also expanding on Monogram's ethos of providing a perspective-widening coffee experience. There's a whole world of coffee out there, and Monogram aims to make sure you have the opportunity to explore it.
Monogram began as a humble pop-up coffee bar in 2014, and now boasts three cafés around the city.
The new "atlas" concept for the Brittania space brings global coffee culture home, and features exceptional guest roasters on a short-term residency basis. Monogram will also be offering new and exciting varieties to complement their more approachable classic roasts. One of these varieties is the Ninety Plus Gesha.
Gesha (sometimes stylized as Geisha) coffee has been enchanting roasters and taking the coffee world by storm, and for good reason. It's a variety that is wonderfully complex—brighter, more delicate, and more floral than most. It makes for an unusual, distinctive experience.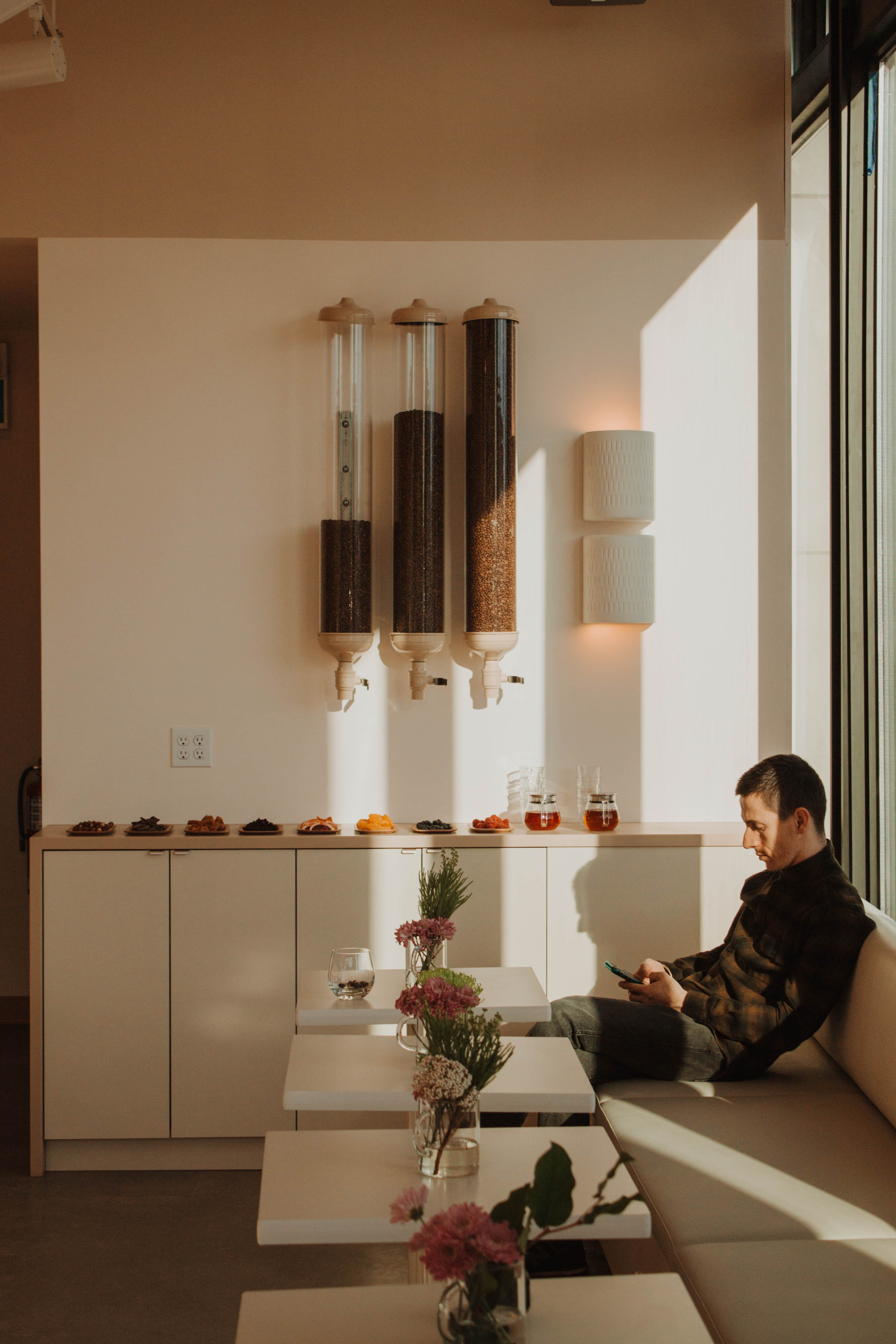 Monogram is also changing the way they store their coffee. "Our plan is to use vacuum sealing and freezing to prolong the life of unique and more exclusive coffees," Eyford explains. "This method of storing and brewing coffee allows us to offer coffees for longer without them going stale, and allows us to develop a more extensive list of coffees that we can treat more like a wine list than a typical list of coffees."
Whether you're a fan of the traditional coffee experience or want to excite your palate with something new, Monogram promises an exceptional brew. And while you're at it, indulge in Monogram Brittania's exclusive coffee soft serve ice cream, developed in partnership with local creamery Made by Marcus.
Monogram Coffee, 800 49 Avenue SW.
Photos by Paige Leigh Reist.
_________
Never miss a story. Sign up for NUVO's weekly newsletter, here.