Chef Virgilio Martínez Believes the Future of Fine Dining Is in the Hands of the Growers
Sustainable, sacred seeds.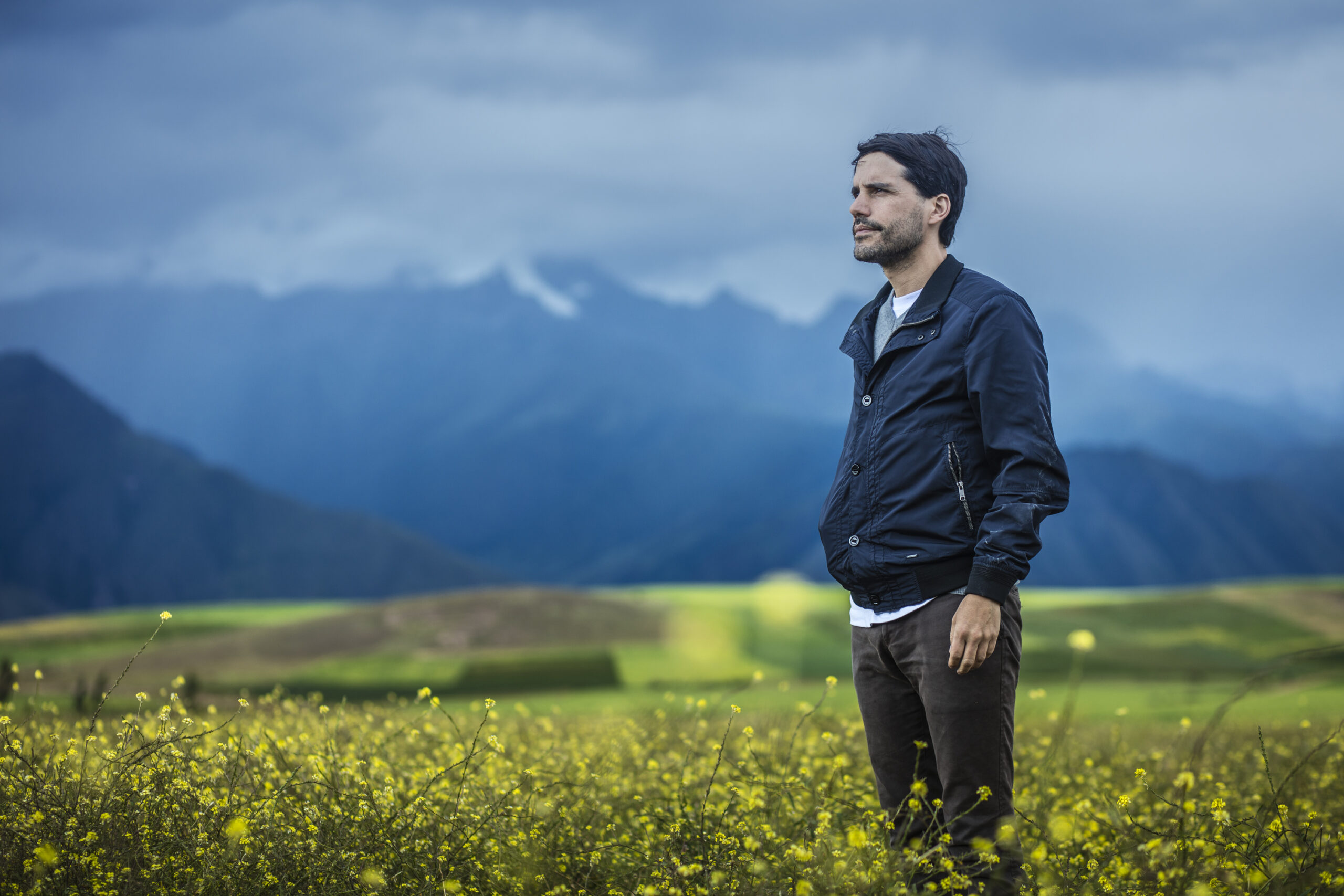 "When we say you come for an experience, delicious is not enough," Peruvian chef Virgilio Martínez explains. "It is important, yes, but how about a sense of place?"
For Martínez, the place is Peru.
The internationally acclaimed chef and restaurant owner offers an upscale dining experience at his Lima flagship Central Restaurante, where Peruvian ingredients meld unexpectedly into edible expressions revealing the ecology of the vast country. Many visitors to Lima seek such famed dishes as ceviche, lomo saltado, and chifa (Asian Peruvian fusion), but Martínez promises you won't find that at Central. Its local ingredients are sourced from the depths of the Pacific Ocean to the Andean peaks more than 4,050 metres high, and from the dense Amazon forests. Because food is arguably one of the most intimate ways to learn about a place, Central caters to those seeking the many flavours of Peru all in one chic setting.
"We transport you through ingredients that tell a story, a history," the chef says. "The land's identity is expressed, waking up more of your imagination, and with that, yes, also comes pleasure"
Central opened in 2008 and was recognized as one of the World's 50 Best Restaurants in 2019. Martínez was featured on Zac Efron's 2020 series Down to Earth on Netflix, where he discusses his culinary approach centred on sustainability, and on the series Chef's Table in 2017, where he revealed the integrity behind his approach to food, bringing viewers to forage in the Amazon. His Lima in London restaurant received a Michelin star in the 2014 Michelin Guide Great Britain & Ireland, while his Hong Kong restaurant has also received culinary accolades.
What sets Martínez apart is his effort to disrupt the problematic food systems that have left out the voices of the farmers. He focuses on sustainable practices that include minimizing food waste, sourcing ingredients seasonally, and employing indigenous and local growers.
"There is a trust that happens here where people are not just coming for something tasty, they are coming for what is supposed to be the truth of food, of enjoyment and fun, and to be a part of our philosophy," Martínez says.
For Creativity
Before the Lima-born chef opened any restaurant, he travelled the world from Asia to the United States to educate himself about global fare. He then set his sights on his homeland, spending months understanding Indigenous agriculture in the Peruvian Amazon, learning from cacao growers in the Andes mountains, where they also grow corn and potatoes (two of the country's largest exports), and exploring the country's undulating coastline. It became an anthropological study of the Indigenous way of life, understanding its philosophy toward food systems, the preservation of different crops, and how to grow stronger seeds.
"My inspiration came from the people I met and the land they tended to and then forging trusted relationships with the growers," Martínez says of the farmers, many of whom he works with today.
He was led to the dense jungle, rural villages, and steep peaks of his country in part by his realization of the inequity in Peru reflected in fine dining. The narrative for this restaurateur centred on solving a problem instead of contributing to one.
"The growers have no voice in the industry, and producers are considered only a tiny part of gastronomy. The system is also very European, based on seasonality and style, but it doesn't work for these lands, for these people," Martínez says.
MIL restaurant would become Martínez' first declaration of sustainability in dining after his travels, drawing global attention for its high-altitude offerings in Cusco. The modest yet exquisitely designed space offers an educational and culinary experience in one. NUVO's Ben Dreith experienced MIL first-hand, writing, "While extreme, the experience of visiting and eating here is not only trendy but an accomplishment. Its model of sustainable, regionally conscious cuisine is an inspiration and a treat."
Located in the burgeoning barrio of Barranco (specifically Casa Tupac), known for its art and culinary scene, Central could be considered MIL's cosmopolitan cousin. The interior includes sheaths of glass, sculptural lighting, and an open-kitchen concept, but as the meal unfolds, the real centrepiece is the vision of Peruvian cuisine that comes alive in front of you. Food is served on chipped chunks of glazed clay, textured wood, and stone slabs that reveal thumbprint-sized cavities filled with an array of seasonings, all leading to inquiry.
While MIL exclusively serves cuisine crafted with ingredients from the Andean Sacred Valley, Central sources products from across Peru's diverse landscapes. It offers an impressive 17-course tasting menu with cactus, yacón, and yuca, as well as rarer ingredients like huarango, cushuro, and dale-dale. The presentation combines science and art, resulting in experimentation that looks different from what the neighbours offer. Its more niche dishes include harvested vegetable roots cooked in a huatia, a traditional Peruvian earthen oven predating the Incan Empire, and are served in a clay vessel.
"We like to leave a little surprise and magic for our guests so they show up and dive into what the evening holds," Martínez says.
For a sweeter treat, its cacao delicacies use 100 per cent of the fruit from skin to pulp to seed and are presented as tea, juice, and yes, a chocolate bar with no added sugar. This illustrates another part of the philosophy: never bringing non-native spices, salts, sugars, or seasonings into the kitchen that aren't from Peru.
For Community
Having worked with his team for over 12 years, Martínez is proud of their shared vision. He works closely with his sister and business partner Malena Martínez, his wife, and renowned chef and restaurateur Pia León. They have an arts department that is responsible for everything from menu design to tableware to the exhibitions in museums, and their research centre, Mater Iniciativa, holds the heart (and science) of all they do.
"Without Mater," Martínez says, "Central would not exist." The team of anthropologists, sociologists, botanists, and linguists travel across the landscapes of Peru to gather, study, and research ingredients to preserve seeds and use Earth's edible treats. What they discover and cultivate behind the doors of Mater informs the dishes and culinary approach at each of the restaurants. During the pandemic, Martínez and his team are realizing that their vision from years past is more important than ever, remembering that it has always been a journey based not around the glamorous sheen of a high-end eatery but back to the land where temporality and seasonality is dictated by the Earth herself.
It leaves us to wonder what the future of fine dining could look like if there were more recognition of and collaboration with the stewards of the soil who provide these sacred seeds that bloom tableside.