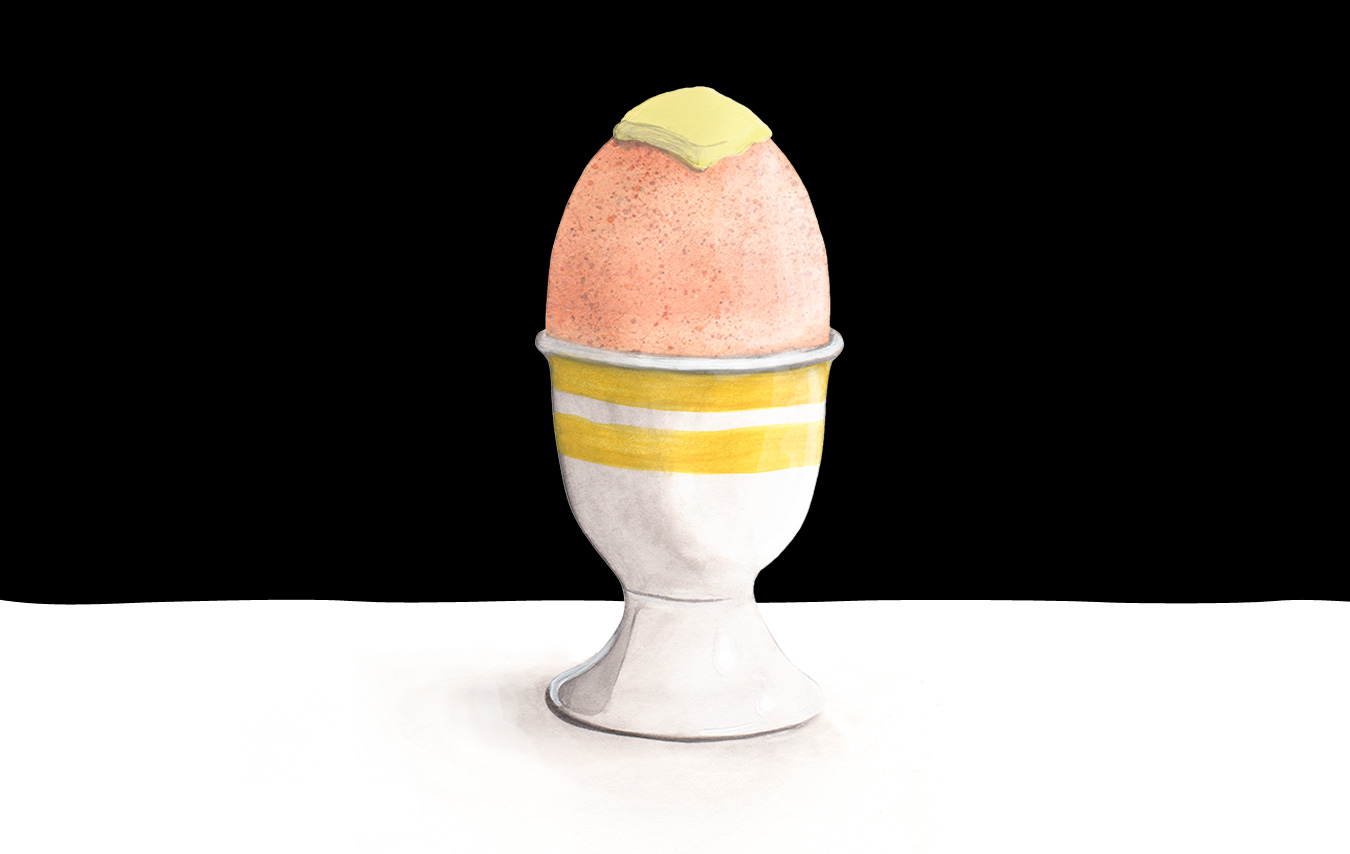 The heart, stomach, and soul of a city is more often than not its marketplace, where locals gather to shop and chat, and signature delicacies allow visitors a glimpse into a region's edible identity. In the case of Cork, Ireland, this central gathering place is the English Market, the city's first covered market, built in 1788 by the Anglo Protestant ruling class (hence its name).
In a region renowned for its dairy products, seafood, and produce, wandering the English Market's stalls is a journey of discovery, with neat stacks of farmhouse cheeses, fresh salmon, and baskets of local Ballycotton Queens potatoes on proud display.
But one of the most Irish of delicacies of all can be found at Moynihan's Poultry stall, where dozens of shiny buttered eggs take pride of place. Prized by locals for their rich flavour, the origins of buttered eggs are unclear. It's thought likely that sometime in the 19th century, farmwives discovered that rubbing freshly-laid eggs in softened butter sealed the porous and still-warm shell, preventing evaporation, and preserving them for months at a time. This came to be invaluable when the hens stopped laying eggs, an essential for transatlantic sea journeys which were becoming more frequent as Irish emigration accelerated.
Some say buttering eggs lends them a richer flavour and a texture when cooked. For about two dollars you can take a half dozen home and try them yourself. Or just take the word of egg maven Jerry Moynihan of Moynihan's Poultry, who attests to their superior flavour, and performs the tricky task of buttering them individually, just to get it right.
_________
Never miss a story. Sign up for NUVO's weekly newsletter.