Must-Read Books to Cozy Up With This Winter
The follow-up to Ling Ma's debut novel Severance, in which an office worker navigates a pandemic turned zombie apocalypse, Bliss Montage bursts with surreal delights.
The eight short stories also showcase Ma's narrative control and diverse talents. She engages speculative elements to raise each story's emotional stakes. Women live in claustrophobic, labyrinthine houses with all their exes, contemplate rebounding from a breakup via yetis, and take drugs that render them temporarily invisible but lay their interpersonal tensions bare. The collection is at its best when it engages these fresh takes on the supernatural, which drive memorable conflicts and create sly moments of humour. (In "Los Angeles," the narrator's husband speaks entirely in dollar signs.)
Bliss Montage is invested in yearning, and Ma's work is attentive to the gulfs that emerge when our vision of the world knocks up against someone else's. Conscious of tropes of Asian American literature, the stories question authenticity, passivity, and cliché. Sensitive, smart, and stylish, Bliss Montage promises to be one of the most memorable collections of the year.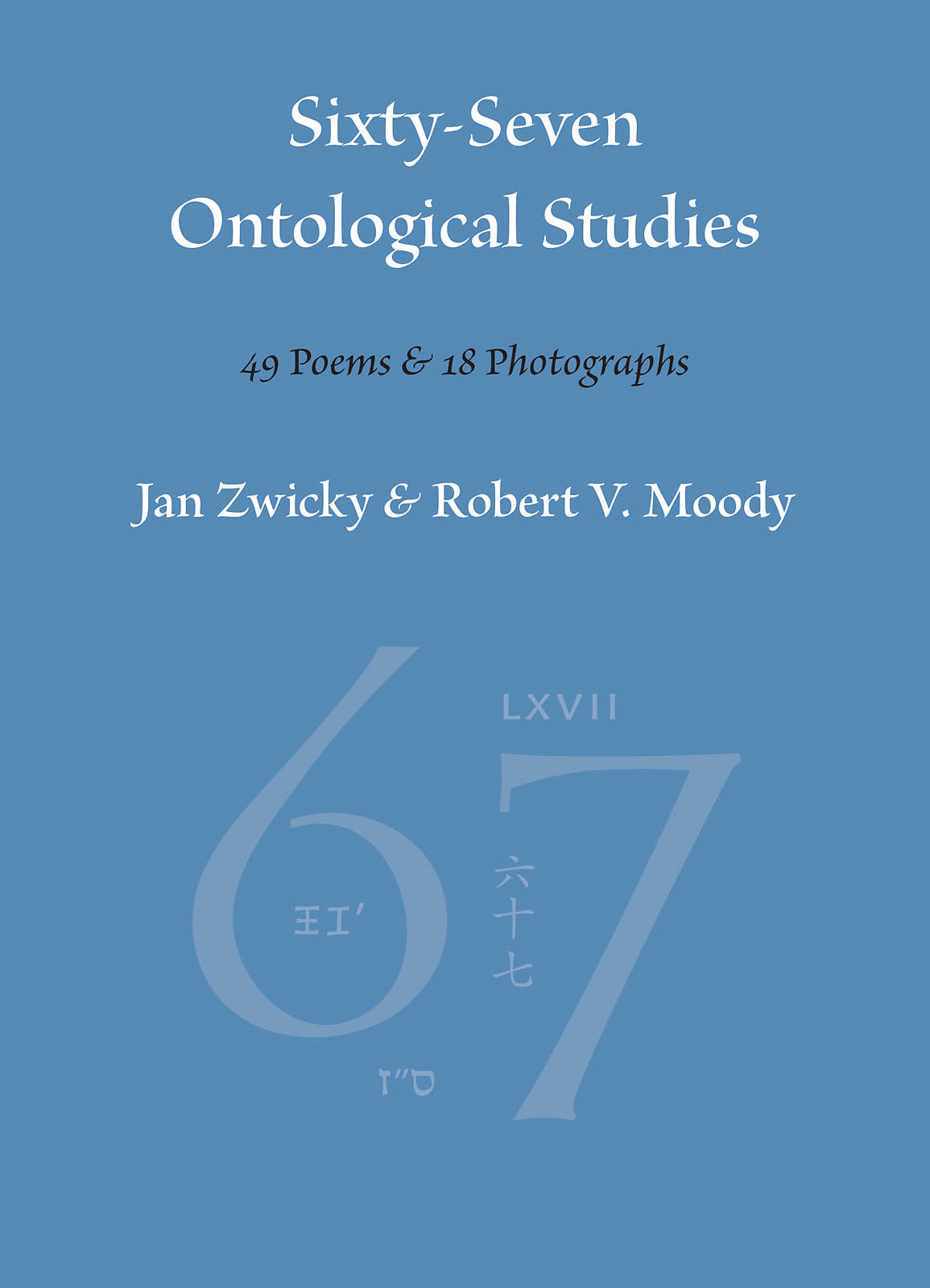 The collaboration between poet Jan Zwicky and mathematician-photographer Robert V. Moody, Sixty-Seven Ontological Studies ruminates on the ordinary becoming extraordinary.
Zwicky offers 49 lyrical meditations on topics earthly ("Armchair," "Old Books," "Skin") and spiritual ("Effervescence," "Love") threaded together by a generous poet voice greeting familiar experiences with fresh eyes. It leads to moments of great beauty, as in "Equinox," where we observe "moonlight / through the alders, hung with catkins, / and the plum tree's ghost above the pond." Elsewhere, observations blossom into fresh, unexpected insights: "Sex" is "clamouring with joy / to be a thing that dies."
In conversation with rather than illustrating the poetry, Moody's 18 black-and-white photographs are striking interrogations into symmetry and light. Magic sparks when poetry and photography speak to one another, as with Independence on the page beside "Spring in the Mountains." Here, the slanting view through several wooden cabins plays off the invocation that "the wind's mouth / is full of glinting teeth."