Finding Well-Being in Tuscany at Terme di Saturnia
A spa and golf resort on the site of a thermal spring predating the Etruscans, where generations of bathers still come to enjoy the water.
It will likely be the odour that signifies arrival at Terme di Saturnia, the oasis of well-being in Maremma, the region of Tuscany known for beaches, marshes, flatlands, and thermal baths. The area's natural sulphurous waters existed before the Etruscans, who considered the hot springs sacred and often used them for religious ceremonies. Later, the Romans, enthusiastic believers in the panacea of the thermal waters, built elaborate bathing complexes.
Over thousands of years, the force of the thermal water has moulded numerous ponds in the travertine rock to create natural bathtubs. The water gushes at 500 litres per second, resulting in 37.5°C thermal water that is constantly renewed. As the water travels, it collects mineral salts, as well as large quantities of hydrogen sulphide. When bioglea, a plankton that forms in the thermal water, comes into contact with the air and settles on the skin, it deeply moisturizes and exerts a natural peeling action. Beyond providing a feeling of well-being, the waters of Saturnia also benefit the cardiovascular and respiratory systems as well as the liver.
Terme di Saturnia dates back to 1919, when it was a modest hotel and farm. A multimillion-dollar upgrade to the property during COVID refurbished the
modern-day spa and golf destination. With a focus on local finishes, crafts, forms, and colours, the public areas and 124 rooms and suites feature shades of turquoise and blue to evoke the hot springs, rippled-glass lighting inspired by water, and oxidized tables representing corroded metal.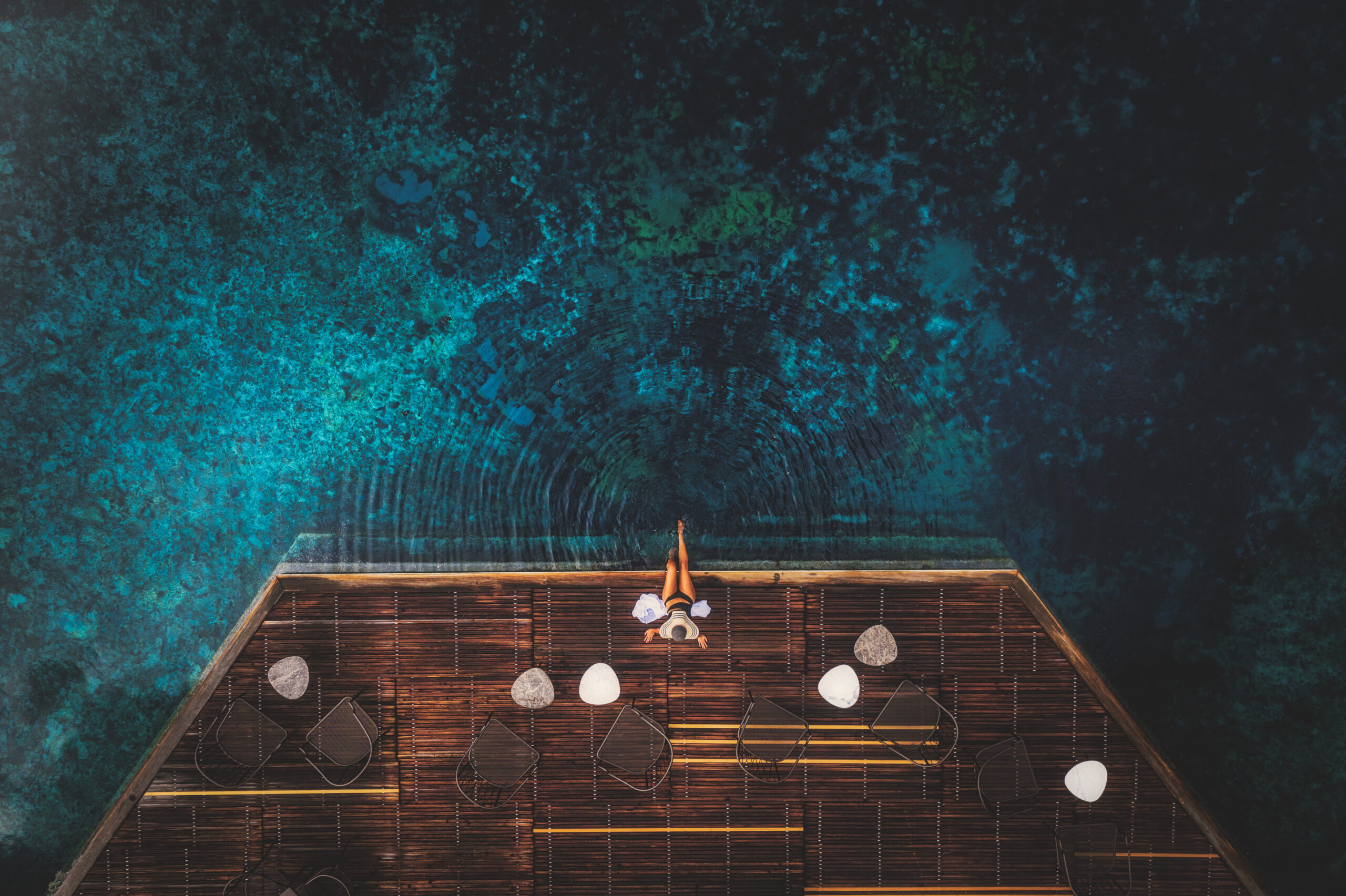 A stay at the resort means immersing in the thermal waters on repeat: ideally four to six times a day for 30 to 40 minutes each time. Bathrobe attire is the unofficial uniform, even while dining at the hotel's Restaurant 1919. Or hop on the complimentary bikes and pedal to the waterfalls known as the Cascate del Mulino, where the show of vapours rising from the blue thermal water encased in the natural travertine ponds makes for an unforgettable postcard.
There are still off-the-beaten-track places to discover in Italy, and DUCO, the annual travel summit in Florence, is doing its part in highlighting destinations like Terme di Saturnia beyond the boot's borders.