The Unconventional Beauty Brand That's Taking Over the World
Vintner's Daughter founder April Gargiulo explains how her brand is redefining luxury in the beauty world thanks to her singular vision.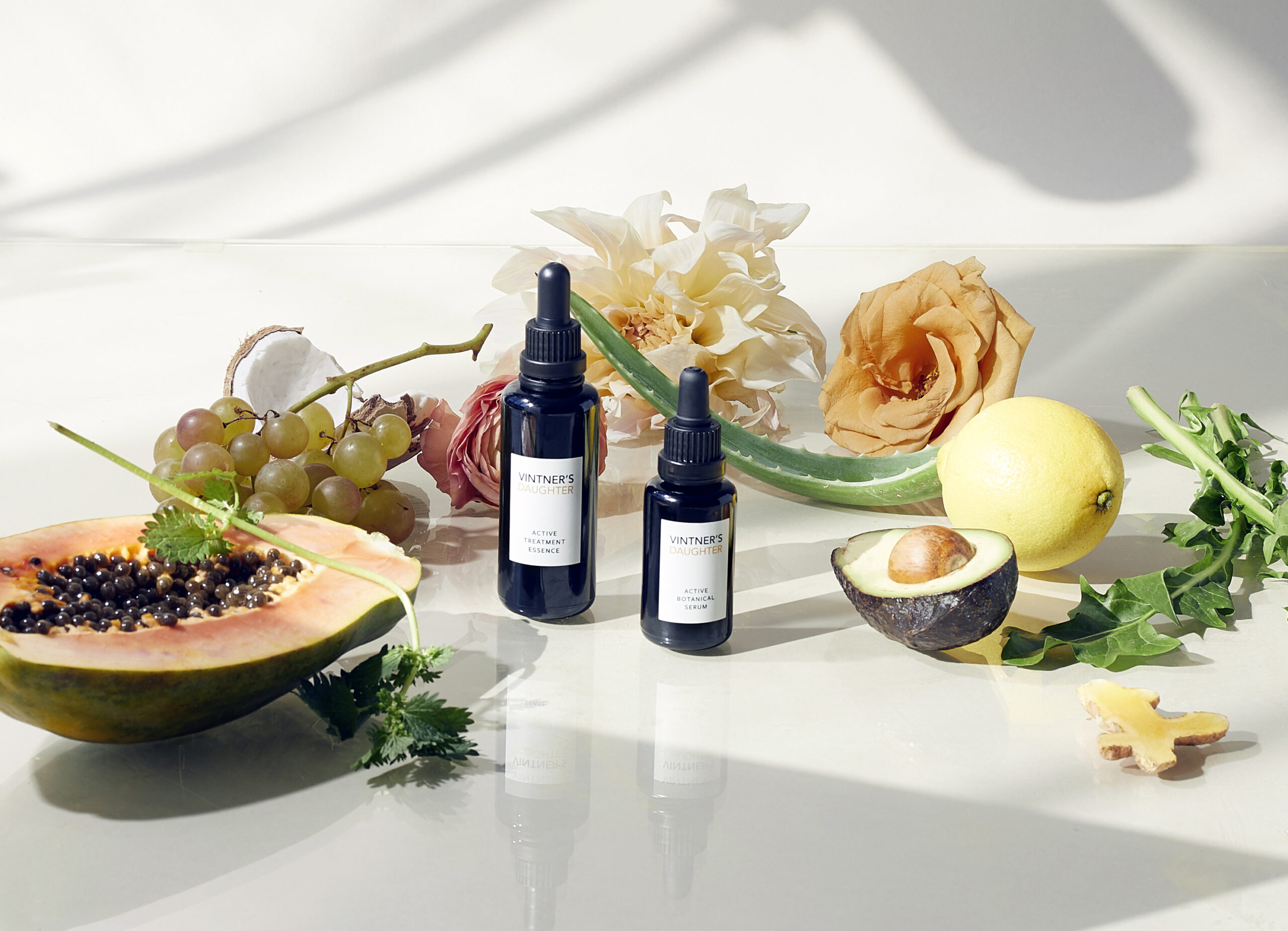 There's a quote about Miuccia Prada, the genius behind Prada and Miu Miu: "When others zig, she zags." It means she is an innovator or visionary—someone who sees what everyone else is doing and then does the opposite, defying convention. And it's also applicable to April Gargiulo, the founder of U.S. skin-care brand Vintner's Daughter.
Conventionally, creating a beauty brand means making as many products as possible to grow your business and keep people buying your stuff. Vintner's Daughter launched with one skin-care product—and seven years later has just two. Convention also recommends a background in the cosmetics world. Gargiulo comes from a family of winemakers; her only experience of beauty products was as a consumer, and a dissatisfied one at that.
"When I was pregnant with my first daughter, I started looking into the ingredients in the luxury products I was using and found that those products were anything but luxurious: full of fillers and potentially toxic ingredients," Gargiulo says. At the same time, she was starting to think about moving away from her role as head of sales and marketing for the family business, Gargiulo Vineyards, which required too much travel for a new mom. That family business had ingrained in her a philosophy that is the cornerstone of Vintner's Daughter.
"Winemakers invest in quality and honour ingredients, raw materials, and craftsmanship," Gargiulo says. "Shortcuts are not allowed, and cutting corners is not a thing people do. That was the world I grew up in, the philosophical foundation I grew up in and around, and it became how I thought about luxury. I never thought of it as a high price tag or fancy bottle or logo. I thought of it as craftsmanship." She doesn't wish to emulate other beauty brands as she grows—her references are heritage winemakers or fashion brand Brunello Cuccinelli, whose commitment to craft she admires.
Another way in which Vintner's Daughter breaks the mould? Gargiulo thinks of skin care as a means to promote skin's health rather than to target problems. "We don't use the words 'antiaging' or 'corrective.' Those are gaslighting terms used to create fear and insecurity, where we want anyone who interacts with Vintner's Daughter to feel joyful, confident, and grateful whatever the state of their skin," she says.
Like making wine, creating luxurious beauty products takes time. In 2014, two and a half years after starting work on Vintner's Daughter, Gargiulo launched her first product. "We talk about the speed of quality," she explains. "Every bottle takes three to five weeks to produce compared to most beauty products that take six hours or less. Every lab told me, you don't need to take three weeks; you don't need to use whole plants. I had the conviction to tell them, no, those shortcuts will not get me the product I want."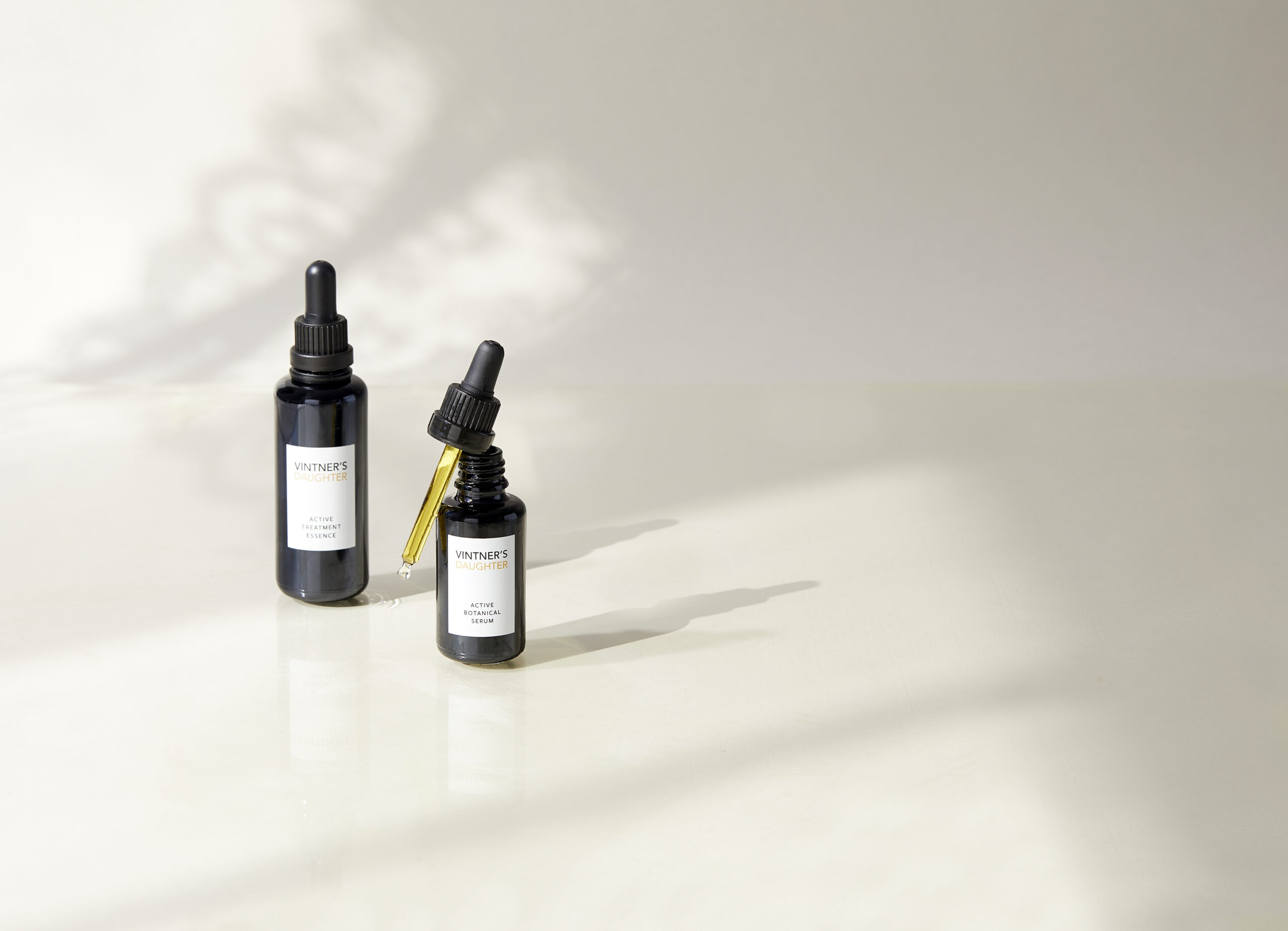 That product is the Active Botanical Serum, a luxurious 100 per cent natural face oil, formulated with vitamins, minerals, fatty acids, and antioxidants designed to be good for everyone, regardless of age, skin type, issues, or tone. What we feed our bodies doesn't change through life, Gargiulo observes. "Kale is good for us at 14 and 80. That's how we look at skin, through a nutritional lens. Nutrition, hydration, moisture—that doesn't change. It's constant and universal."
Zagging where others zig doesn't automatically lead to success, but for Gargiulo, it has. WWD included the serum in its list of the 100 greatest skin-care products of all time. Famous fans include Gwyneth Paltrow, Tracee Ellis Ross, and Hailey Bieber. And internet reviews praise the product for everything from fixing cystic acne to disguising hangovers.
In 2019, Vintner's Daughter added a second product to the family: the Active Treatment Essence. As with the first product, there was deep thought and intention behind it. But unlike the oil-based Active Botanical Serum, this product is water-based, which means it can include water-soluble ingredients such as vitamin C, enzymes, amino acids, and B vitamins. It also contains hyaluronic acid for moisture, anti-inflammatory moringa, and pre- and probiotics. It's fermented, which is said to amplify the effects of all the ingredients.
These two products are really all you need for healthy skin, according to Gargiulo. "Fewer and better is better for the skin and for the environment," she says. Her background means land, terroir, provenance, and sustainability are of huge importance. "We focus on everything from raw goods, conscious growers, and producers to working with LEED labs and compostable, recyclable packaging," she says.
Ironically for a brand that values slowness in making products, it saves end users time by streamlining their regimens.
What makes all this rewarding for her? Where does she find fulfilment in the stress and craziness of running a business? It's not money. "Oxygen isn't why we're on Earth, but it allows us to breathe. Money allows us to do all the cool stuff we want to do so we still have to be profitable, but it isn't what gets us out of bed," she says. "I have conviction in what we do, the connection we have with our customers, and the results that we get. Everything we do is in the service of that. It's been interesting, navigating the beauty industry as a bit of a salmon swimming upstream—a foreigner in this land. We're making our way."