Brooklyn Coachworks' Rugged Elegance: Land Rover Restoration in the Heart of Brookyln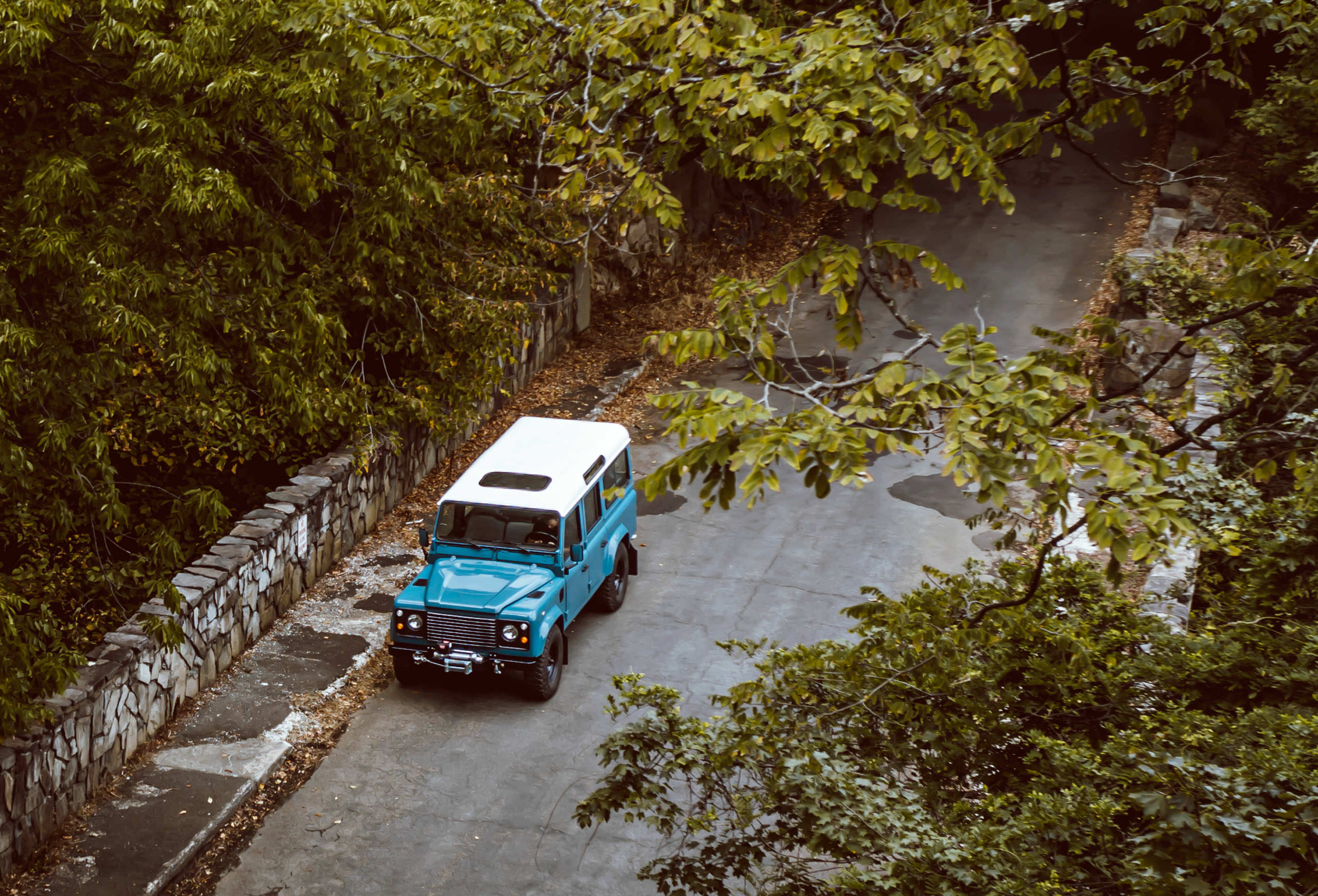 Out of all the things you expect to find in the trendy Brooklyn enclave of Williamsburg, an entrepreneur whose passions pulled him from a corporate job into his dream pursuit seems high on the list. What's not so expected—there in those brick city blocks lined with art and verve—is a fleet of historically rugged Land Rover SUVs. But there they are, restored, gleaming with colour blocking and fresh tires, tucked between the buildings on busy Kent Avenue. After all, Brooklyn is all about a confluence of the unexpected; and being ready for the unexpected is practically built into the fibres of this classic British vehicle.
But why such an urban locale for such brawny rides? To understand this, we have to appreciate the vision of Daniel Marcello, creative director of Brooklyn Coachworks, a Land Rover customization firm whose craftsmanship is rivalled only by the beautiful contemporary imagery that represents the cars online (a welcome synthesis of Marcello's past life at an advertising agency). Marcello takes Land Rover models ranging back to the 1948 Series I and retrofits them based on the needs of the vehicles and clients—anything from paint jobs, new tires, and parts maintenance to brand-new interiors, engines, and transmissions. In Marcello's world, these vehicles are built for the toughest situations while still being clean and aesthetically pleasing, allowing for a seamless transition between city and backcountry.
Marcello is excited when he talks about them. His eyes move with the confidence of someone who has watched the roads on countless off-roading expeditions as we talk about his decades-long fascination and work with Land Rovers. He speaks with reverence not only of the machines of which he is a purveyor but also of the infinite possibilities of experience that they allow.
Growing up in upstate New York, Marcello recalls the moment he first fell in love with the cars: the 50th anniversary celebration of Land Rover at Greek Peak near his home. So distinct in form but similar in purpose to the Jeeps all his friends drove, this was the car for him—he knew it immediately. As soon as he could, he bought a 1994 North American Spec Defender 90 and proceeded to drive it around for the next 14 years.
"The Defender was the car that said, 'I'm unstoppable. I can travel anywhere. I'm different,' " he says of the hallmark Land Rover model that saw a heyday in the '90s. He proceeded to take the Defender everywhere, learning how it worked; his knowledge of the models slowly spread, and soon everyone was asking him to work on their cars. Finally, in 2017, Brooklyn Coachworks was born.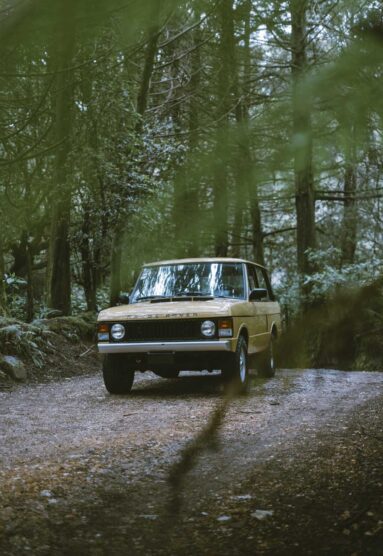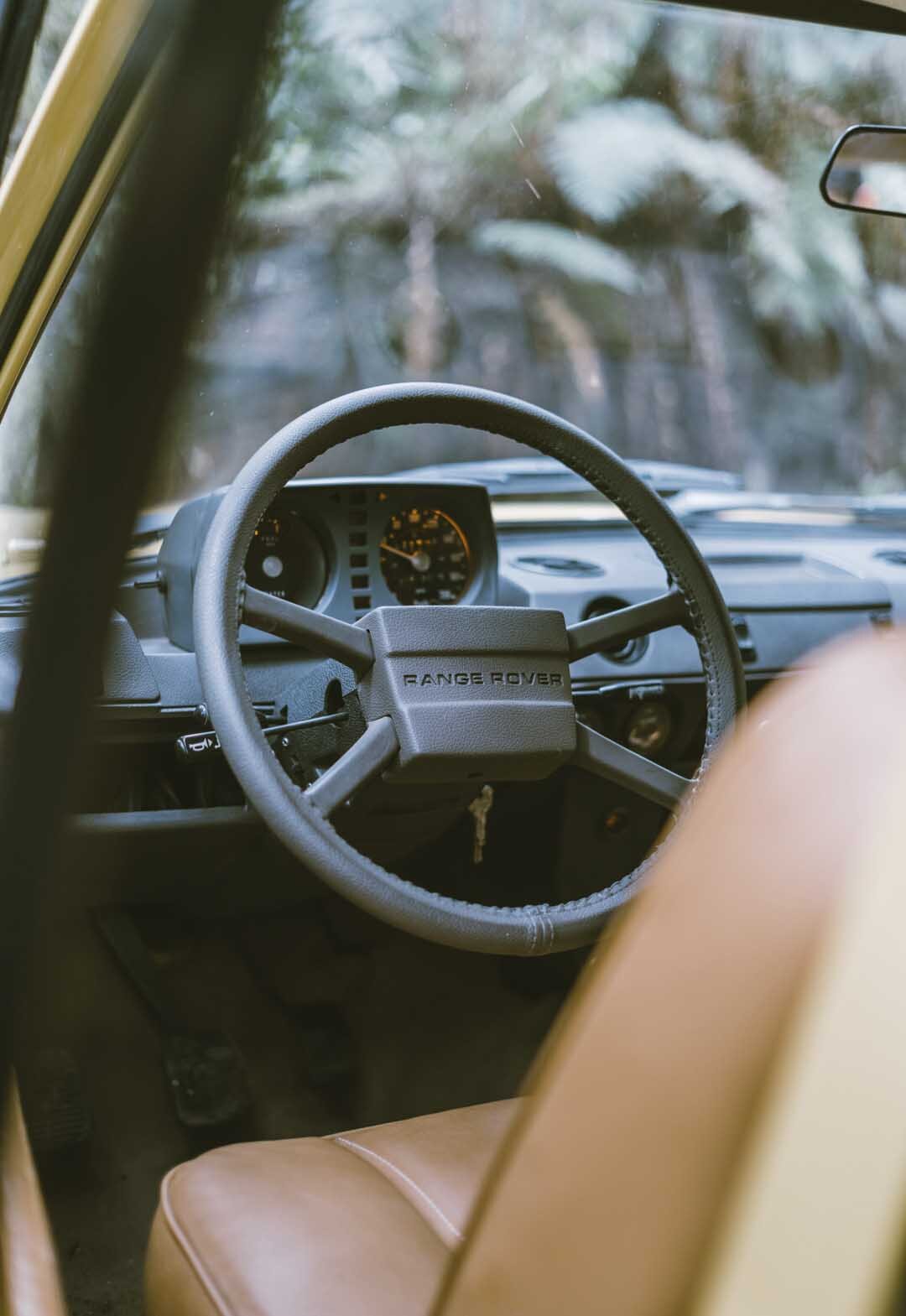 His brand is full of style without the sentimentality of what other restorers put into cars. "If you're buying from me, you're going to make [the car's] future," he says, adding that the potential for adventure is the most important element of his restoration ethos. Of course, many of the cars are period correct, but that doesn't take away from their dynamic ability to drive people into the future and fit with a growing city/country hybrid aesthetic that he captures with his photography. Brooklyn Coachworks puts out Defenders, Range Rovers, and Discoveries, as well as midcentury series cars that remind anyone looking of the rugged soul of these beasts. Marcello and his staff encourage using mud terrain tires for better road driving and believe that their vehicles should burn diesel and not be lifted unnecessarily. Cummins engine conversions are their specialty—but they also recommend Land Rover and Chevrolet engines for the gas-inclined client. Customization is balanced with the obvious respect Marcello has for the original designs of these vehicles.
"You can look cool, but you can also get it riddled with mud, beat it up off-road, wherever you want to go," says Marcello of Brooklyn Coachworks' hybrid aesthetic. Even though the vehicles look rugged, they have enough amenities and comforts to appeal to the casual driver.
Marcello notes how he has only gotten busier in 2020, and he expects this trend to continue as interested clients contact him to ask about getting into a customized Land Rover of their own.
Photos courtesy of Brooklyn Coachworks.