The St. Regis Venice's Privileged Location on the Grand Canal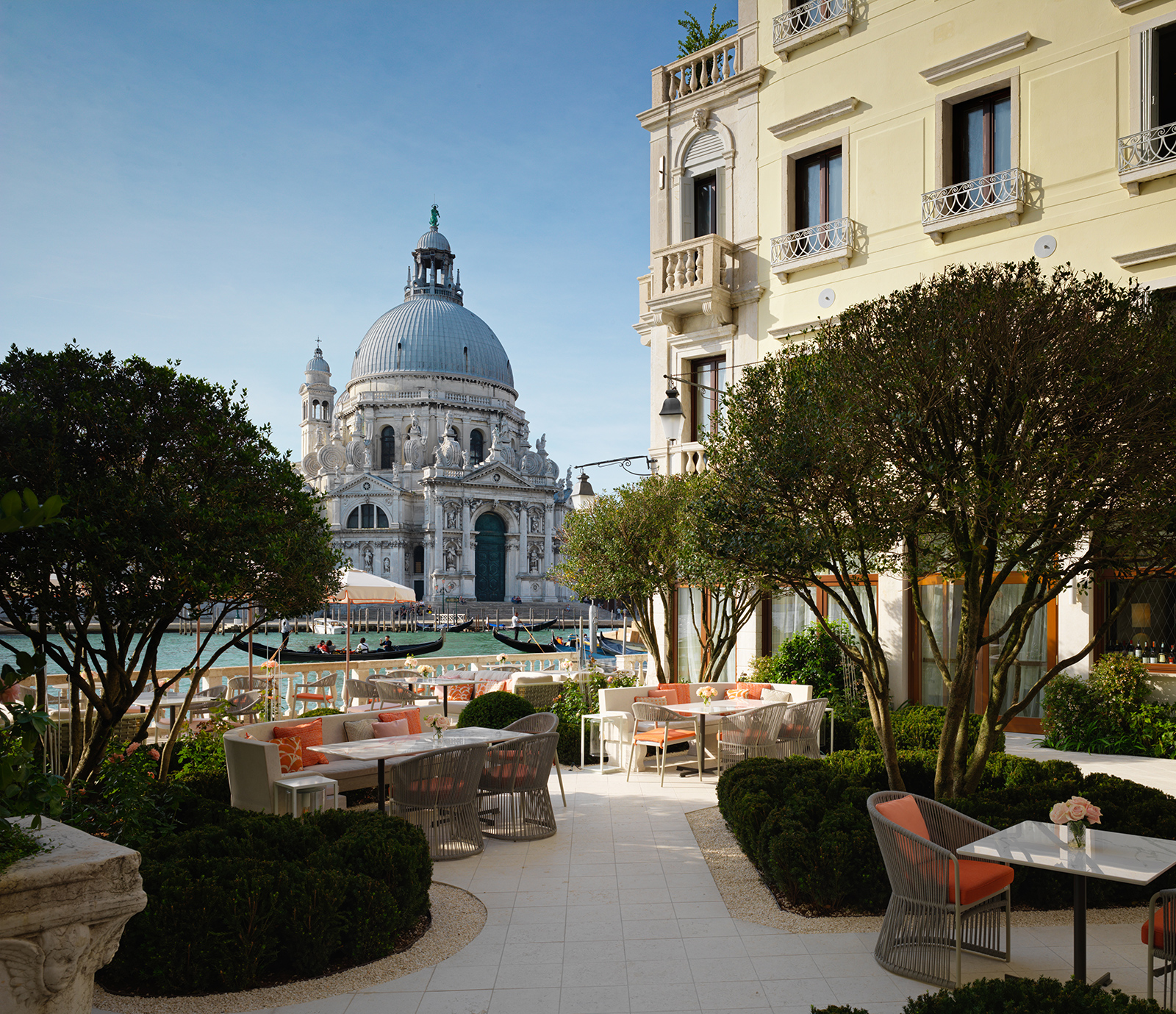 There is nowhere else on Earth quite like Venice. Without a doubt, the Floating City is one of the most famous places in the world. And while Venice continues to be a tourist mecca (in the summer months, it can be clogged with day trippers) and the subject of millions of photographs, La Serenissima wields the power of first love on each and every visit.
On either side of the Grand Canal—the city's main artery, called the Canalazzo by Venetians—are some of the city's grandest buildings. And in a privileged location alongside it is the St. Regis Venice, which made its debut in September following a multi-million-dollar renovation. Five palazzi (the oldest dating back to the 17th century) comprise the St. Regis Venice, which was originally the Grand Hotel Britannia. Its postcard-worthy views evoke a centuries-old Venice, but the hotel's interiors—designed by London-based firm Sagrada—form a contemporary narrative on the history of Venice.
At first glance, it's impossible to discern the extent to which Venetian heritage runs through virtually every aspect of the hotel's decor; there are furnishings inspired by the curves of gondolas, patterns from the Doge's Palace. "There are details that are more important than the shape in itself," said Antonello De' Medici, general manager. "This place is a discovery."
While guest rooms and suites boast private terraces or Juliet balconies with sweeping views of the city's iconic landmarks, the garden at the centre is what sets the hotel apart, and it is the place to partake in a Spritz from the custom-made Spritz Trolley. The Grand Salon is the heart of the hotel, and while there is no natural light in the room, four large-scale murals by artist-in-residence Olivier Masmonteil act as windows to the outside world. An eclectic collection of sculptures accent the hotel's public spaces, through a partnership with Berengo Studio that pairs leading international artists with nearby Murano's glass artisans. The antithesis of the gaudy swirls often associated with Venetian glass, the artworks prove that glass art can be entirely modern.
The St. Regis Venice is meant to "elevate the history of Venice into a contemporary concept," confirms De' Medici. "This is the true 'living exquisite'."
_________
Never miss a story. Sign up for NUVO's weekly newsletter here.