A Dominican Republic hideaway.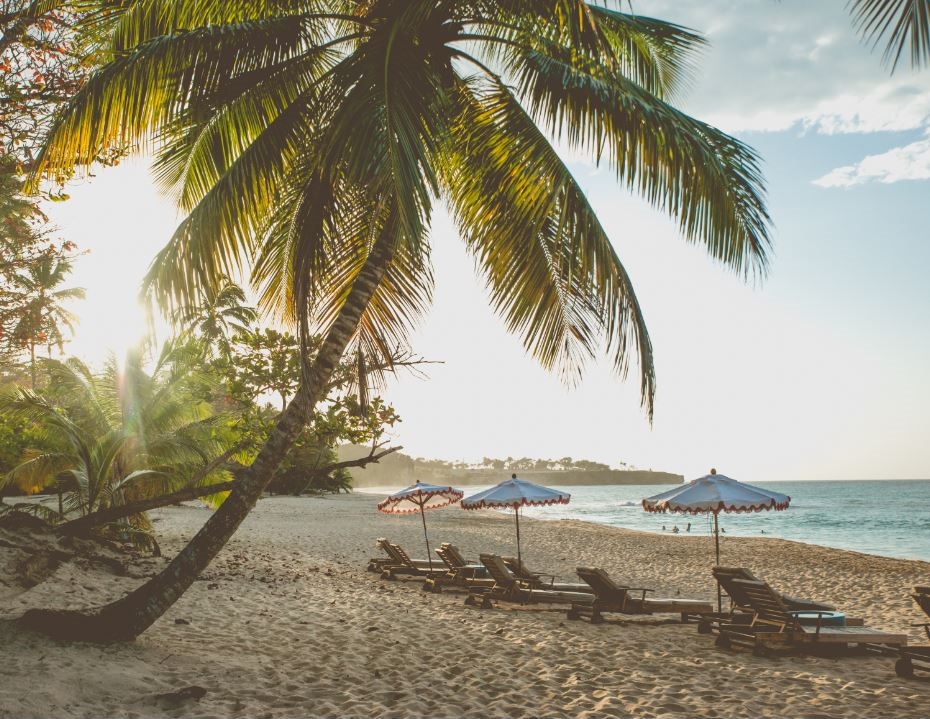 At one end of Playa Grande, a crescent-shaped beach that has a rare, wild beauty, lies the nostalgic Caribbean fairy-tale world of Playa Grande Beach Club, dreamt up by New York financier Boykin Curry and his wife, interior designer Celerie Kemble. The couple have been visiting the north coast of the Dominican Republic for over a decade and in 2004 bought the 2,000-acre plot from the Dominican Republic's central bank that has since been parcelled out (golf course, Amanera, and plenty of white sand beach).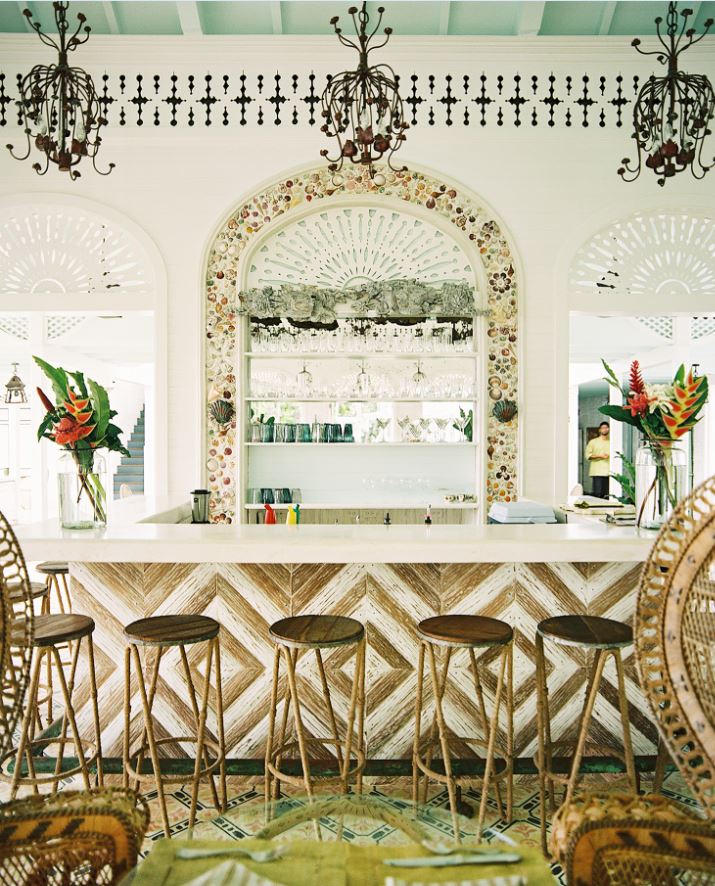 Playa Grande Beach Club was originally conceived as a private vacation club (partners in the project include Richard Meier and Charlie Rose), but as word got out that the sui generis of properties had opened on the island, the nine-bungalow resort transitioned to a resort that feels less like a hotel and more like a country club. The architecture faithfully references the Dominican Republic's Victorian-era lacy gingerbread buildings with corrugated zinc roofs, lattice woodwork (tragaluz), scrollwork balustrades, and pastel-macaron colour schemes.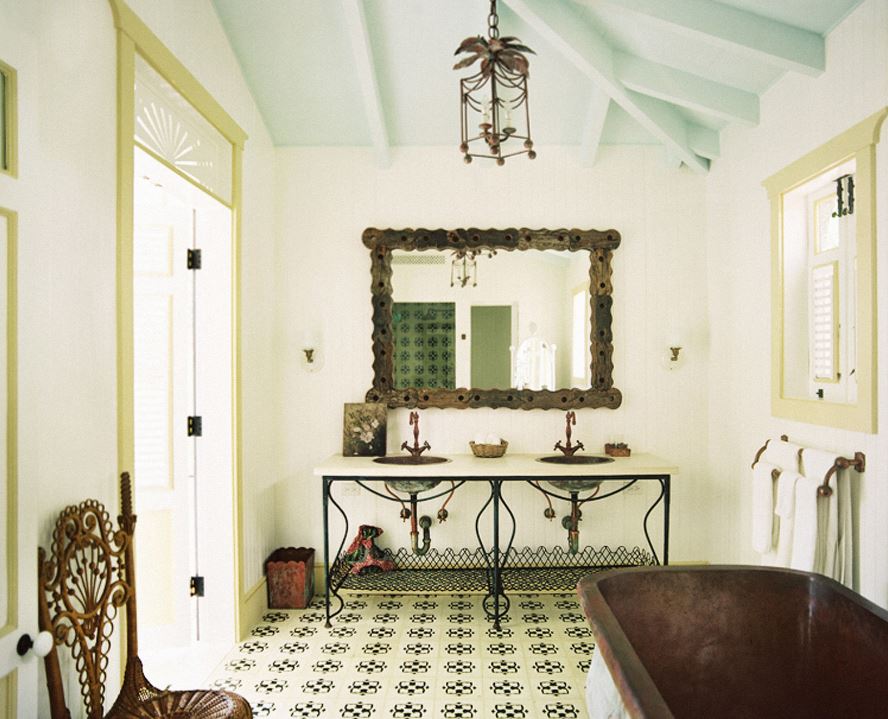 The passion project has a distinct barefoot-chic personality with boho flair and fantastical spirit. Most of the furniture and light fixtures are made on the island, as well as the hand-painted tiles and copper components. But these aren't the only elements that ground the place in the Dominican Republic: nearly all the staff are from nearby towns (and most have enrolled in a resort-funded literacy program). Playa Grande Beach Club is the kind of place where you admire how the cushions are placed on the throne-like wicker chairs, but you also take a seat without a second thought in your sandy beach cover-up. There are many stars of the property, but the one that shines brightest is its uncompromisingly alluring decor.
Playa Grande Beach Club, 10 Playa Grande, Rio San Juan, Prov. Maria Trinidad Sánchez, Dominican Republic, +1 844-589-2070
_________
Never miss a story. Sign up for NUVO's weekly newsletter.