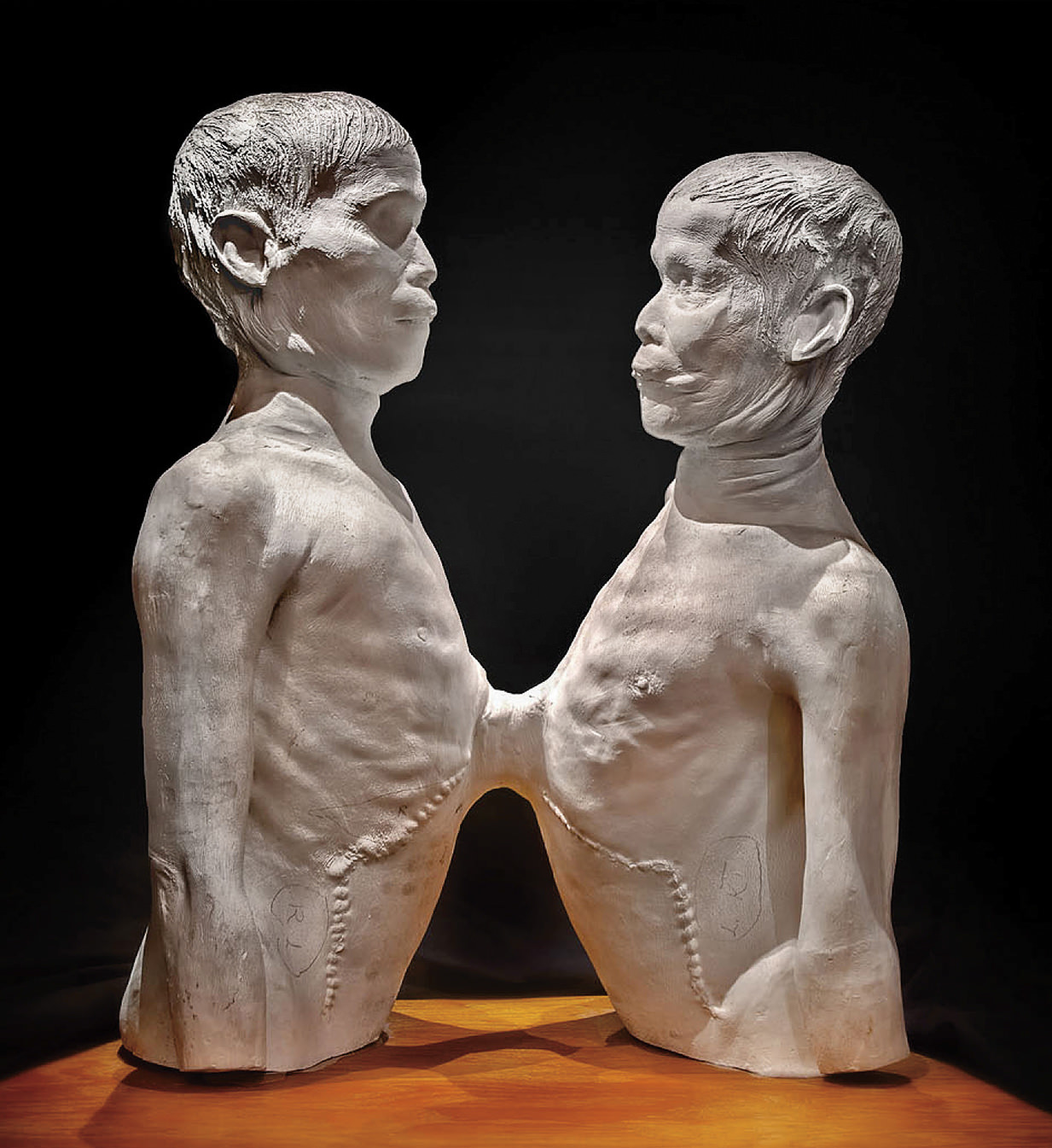 A venerable row of cultural institutions line the Benjamin Franklin Parkway in Philadelphia: the Academy of Natural Sciences, the Galleries at Moore, the Franklin Institute Science Museum, the Barnes Foundation, and the Rodin Museum all lead to the famous steps of the Philadelphia Museum of Art's neoclassical building. The cultural landscape on this nearly two-kilometre stretch is impressive, but it's a museum on 22nd Street in the Rittenhouse Square neighbourhood that is the city's trade secret.
The Mütter Museum describes itself as "disturbingly informative". It is a medical museum of human pathology, but it's so dignified that you can almost forget that you're looking at skulls, conjoined twins, and a giant colon. Part of the College of Physicians of Philadelphia, the Mütter proves that academia can be attractive—it has become a mecca of anatomical oddities. In 1858, Dr. Thomas Dent Mütter offered his collection of teaching aids, along with a sizable endowment, to the college, and in 1863, the Mütter Museum opened its doors to the fellowship (it moved to its current location in 1908). What began as a teaching collection meant to preserve pathological anatomy has evolved into a showcase for all to see.
The museum has a few best-known artifacts: Dr. Joseph Hyrtl's human skull collection, 139 in all; the Soap Lady, a woman whose corpse was turned into soap by a natural chemical reaction in the ground where she was buried; the skeletons of a seven-foot-six-inch giant and Mary Ashberry, a three-foot-six-inch dwarf; the plaster death cast and conjoined liver of Siamese twins Chang and Eng Bunker; Einstein's brain; and a collection of more than 2,000 objects removed by otolaryngologist Dr. Chevalier Jackson from the throats and larynxes of patients, that includes fish hooks, wedding rings, and even a toy boat.
There is so much to see behind the glass of the Mütter's wood-framed cabinets. This collection is as important to medical education as a great library—these specimens are nature's books.
Photos by George Widman for the Mütter Museum of the College of Physicians of Philadelphia, 2009.