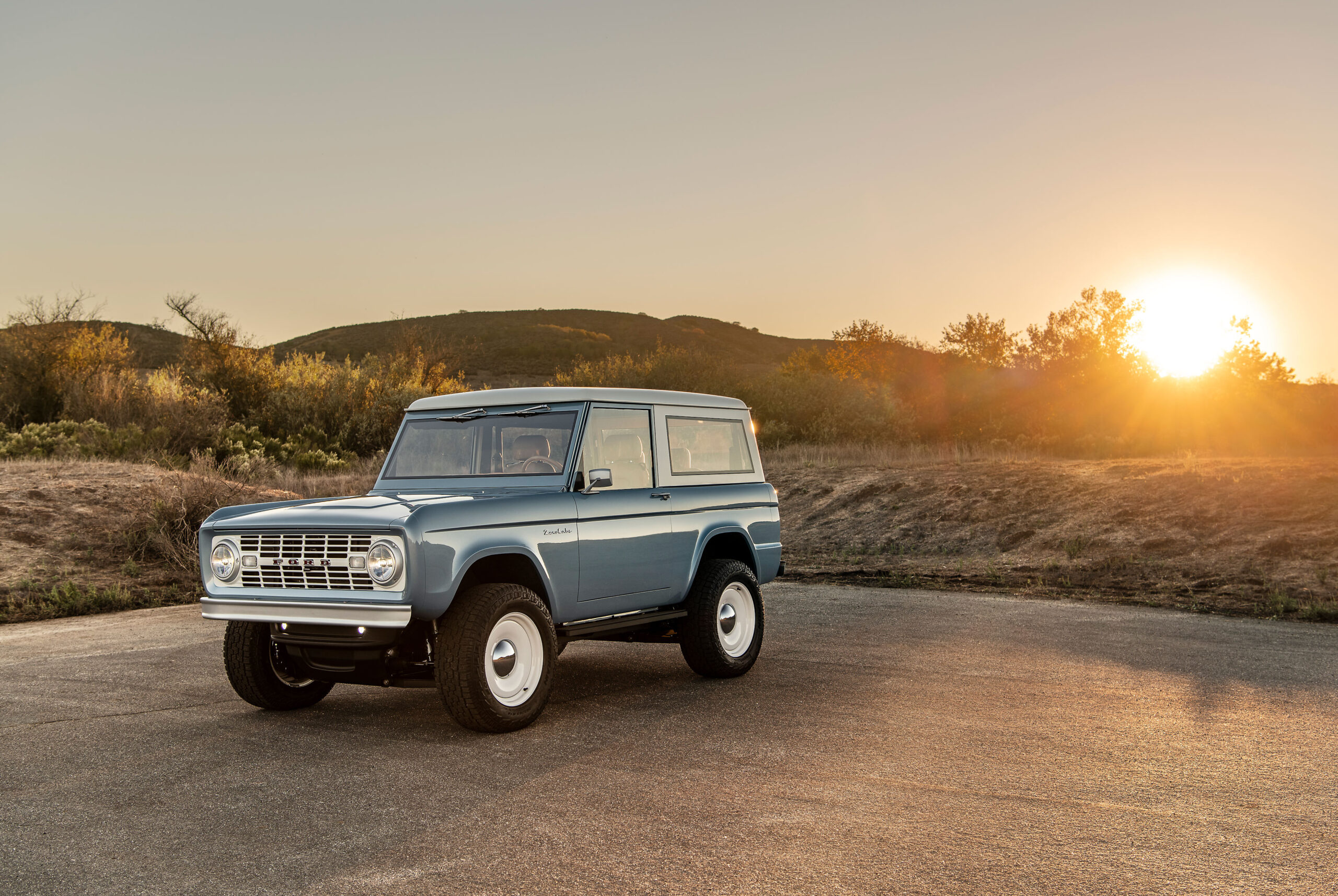 Zero Labs Transforms Beloved Classic Cars for a New Era
Drivers of collector cars enjoy highs and lows throughout their ownership, but for Adam Roe, one hiccup in his Bronco led to an entirely new purpose and business. On a drive back from Mammoth Mountain in his 1970 Ford Bronco, the motor cut out, he recalls. "I had full steering control, but the only sound I heard was the wheels on the road and the wind coming off the mountains." Classic car woes? For Roe, "It was magical."
This is the origin story of Zero Labs Automotive, the design, technology, and engineering firm that wants to bridge the gap between classics and electric vehicles. The idea is to help collectors transform their beloved gas- and diesel-powered vehicles into ones that are guilt-free, "to provide the owners everything they love minus everything they hate," Roe says.
Zero Labs Automotive takes a classic car or SUV, like a Ford Bronco, and converts it to a completely electric vehicle with a new platform that addresses several concerns. Beyond the obvious advantage of emission-free driving, these classics are now more reliable, responsive, and safe. They get at least 375 kilometres of range, along with enhanced power and off-roading capability beyond the original design. It's like a new car but charged with electrons and the charm of the original. "The goal for electrifying classic vehicles' was futureproofing their famous unreliability and maintenance," Roe explains.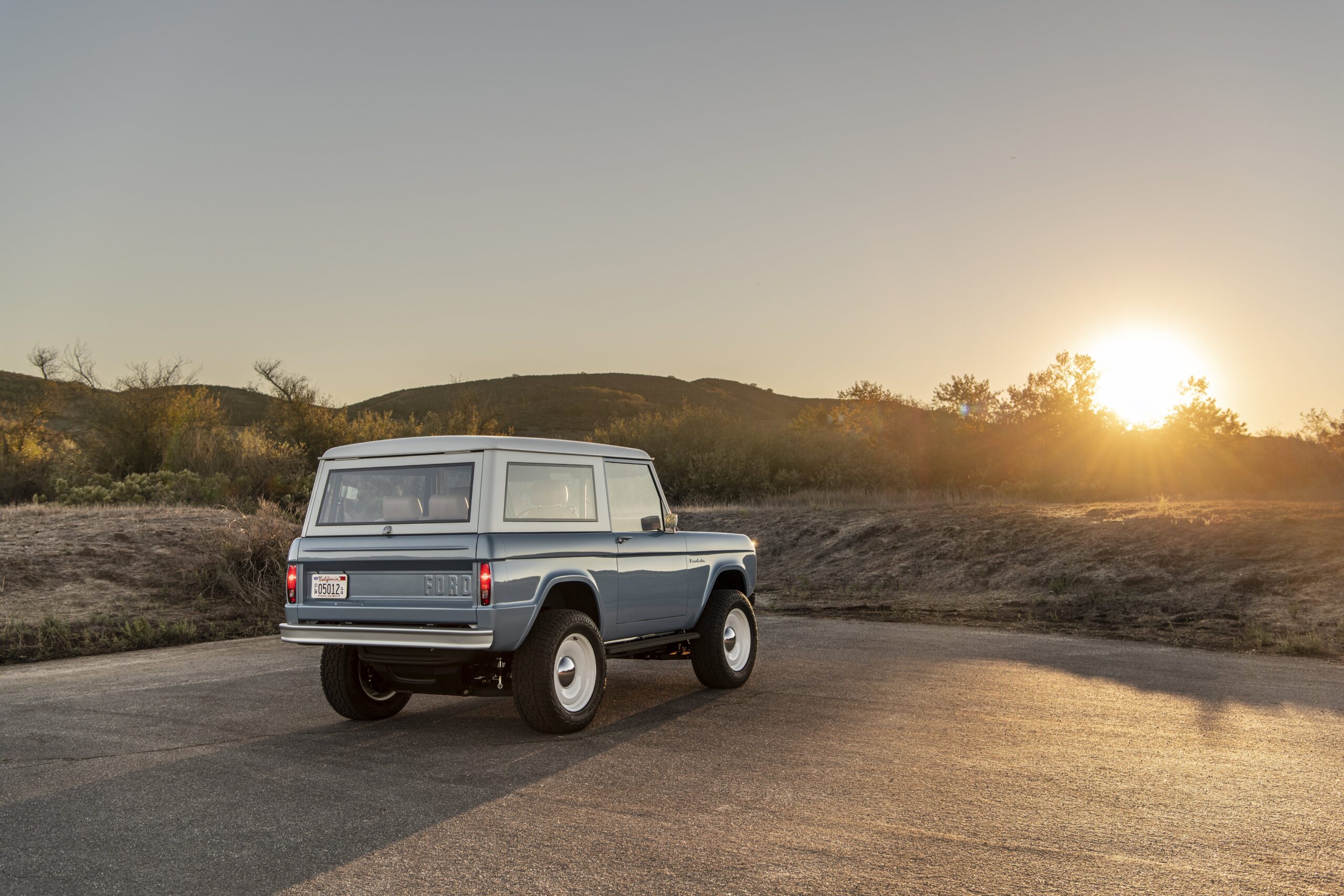 Electric vehicles have moved beyond mere fad and are an important development for the planet's future as global leaders try to cut emissions to help curb climate change. However, there are still many classic cars on the road. Collectors and enthusiasts don't want to see these models of automotive excellence phased out. "It is time we realize that even with our bigger, faster, [synthetically] louder machines, we are not the masters of the Earth," Roe says. "Combustion-engine vehicles are now the world's largest CO2 source. Maybe it's time we finally get over this 100-year-old bigger, faster, louder marketing superstition and face the real dangers."
And so these converted classics join the new generation of EVs in the fight against climate change, but restorations require big steps. "You can't just electrify old vehicles and make them safe," Roe explains. "There are over 50 years of engineering that have to be overcome in one leap. The steering, brakes, suspension, balance, and even aerodynamics all have to be addressed to make them safe enough for modern highway speeds."
Zero Labs addresses that. The process of owning one of these EVs varies for each customer. Some customers bring their classics to Zero Labs Automotive; others ask the company to provide one for them. The firm then takes each one apart and reinforces it to support the new platform. The outer bodies can also see some modification with factory steel or new carbon fibre, but every car will roll out looking much the same as it came in. The firm even took a rusty, 45-year-old classic Bronco sporting broken glass, smashed fenders, and an abandoned hornet's nest in the glovebox and restored it onto the EV platform, getting it up and racing through the mountains in the Mojave Desert in short order.
Since its launch in 2015, Zero Labs has made its name by converting old SUVs like the classic Ford Bronco and Land Rover Defender to its all-electric platform. "This was by no means intended to be a Bronco- or classic SUV-only company. That was what we started with because that was what inspired it," Roe notes. "We now have several models in production and are adding more all the time."
The converted vehicles not only get a new platform and modern components
that improve the ride and drive but also receive a digital gauge cluster, designed to recreate the look of the original, along with a central network system that allows the vehicle to be updated remotely if needed. "This lets us update the vehicles, as well as get logs on errors to quickly support customers in the field," Roe says. "This also allows us to make optimizations as the technology improves, extending the useful life of these beloved vehicles."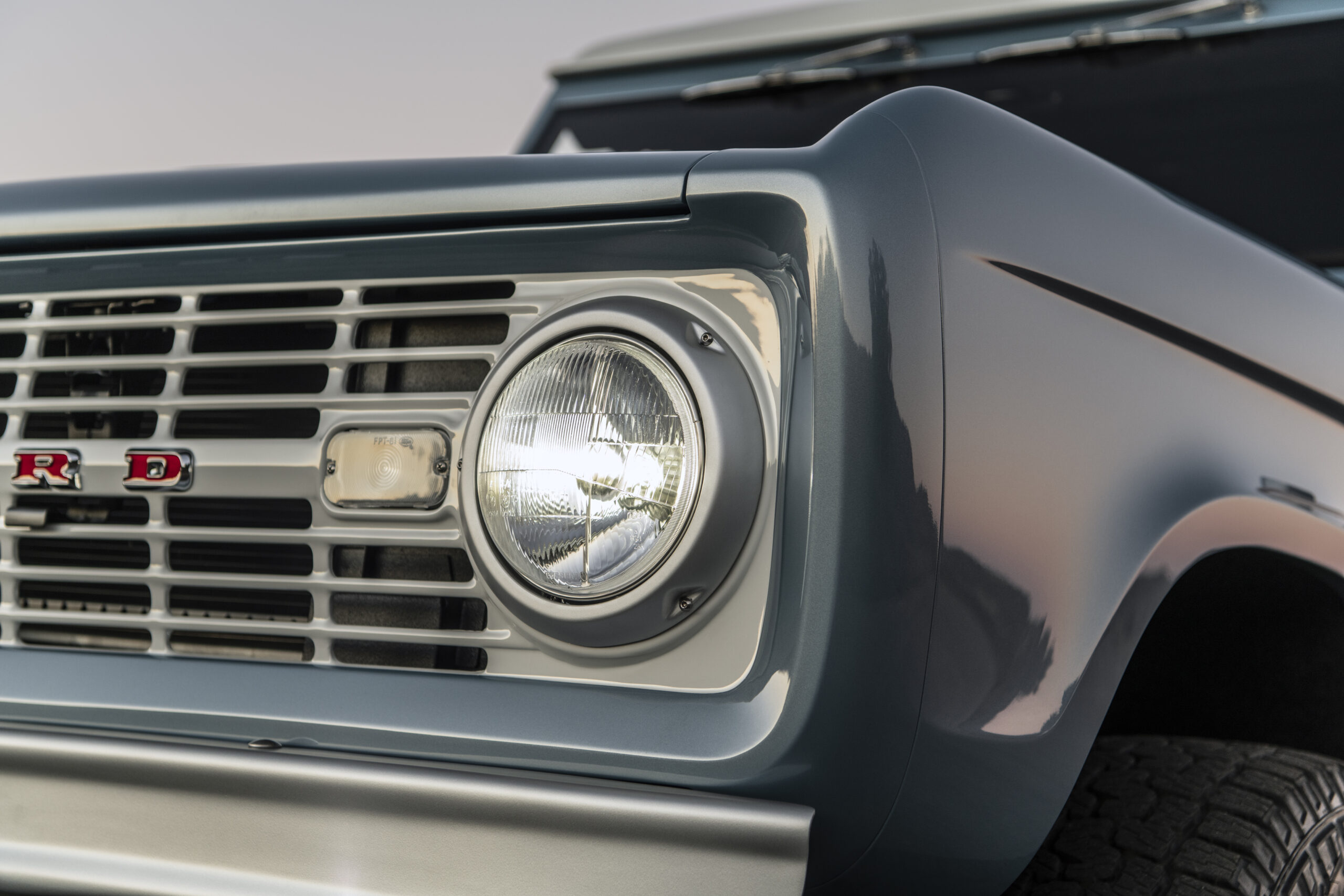 More important for the bigger picture is the capacity for upgrades. "Our battery packs are upgradeable, so when an improvement is ready we can drop out the battery and replace it with a better version without affecting the rest of the vehicle itself," Roe says. "The older batteries are prime for downcycling use such as passive home storage or to support solar systems." The result is something with "the silhouette and form of a classic with a fully modern and upgradeable EV chassis."
It may sound like a lot of effort, but not for diehard car enthusiasts who equate losing combustion engines to giving up a limb. "Inquiries often include heartfelt, deeply personal letters about the role this vehicle had in their life and what it would mean to have it electric," Roe says. "Our vehicles are special and have high sentimental value to the driver who doesn't want another mass-produced car or a cheap retrofit."
Roe describes the process as "a way to love the past without impacting the future." While there are many reasons to collect old cars or drive classics, Zero Labs offers those memories a chance to continue in a new automotive era.