Wallpaper Based on the Scandalous Canadian Novel Bear
Colette van den Thillart and Work + Sea.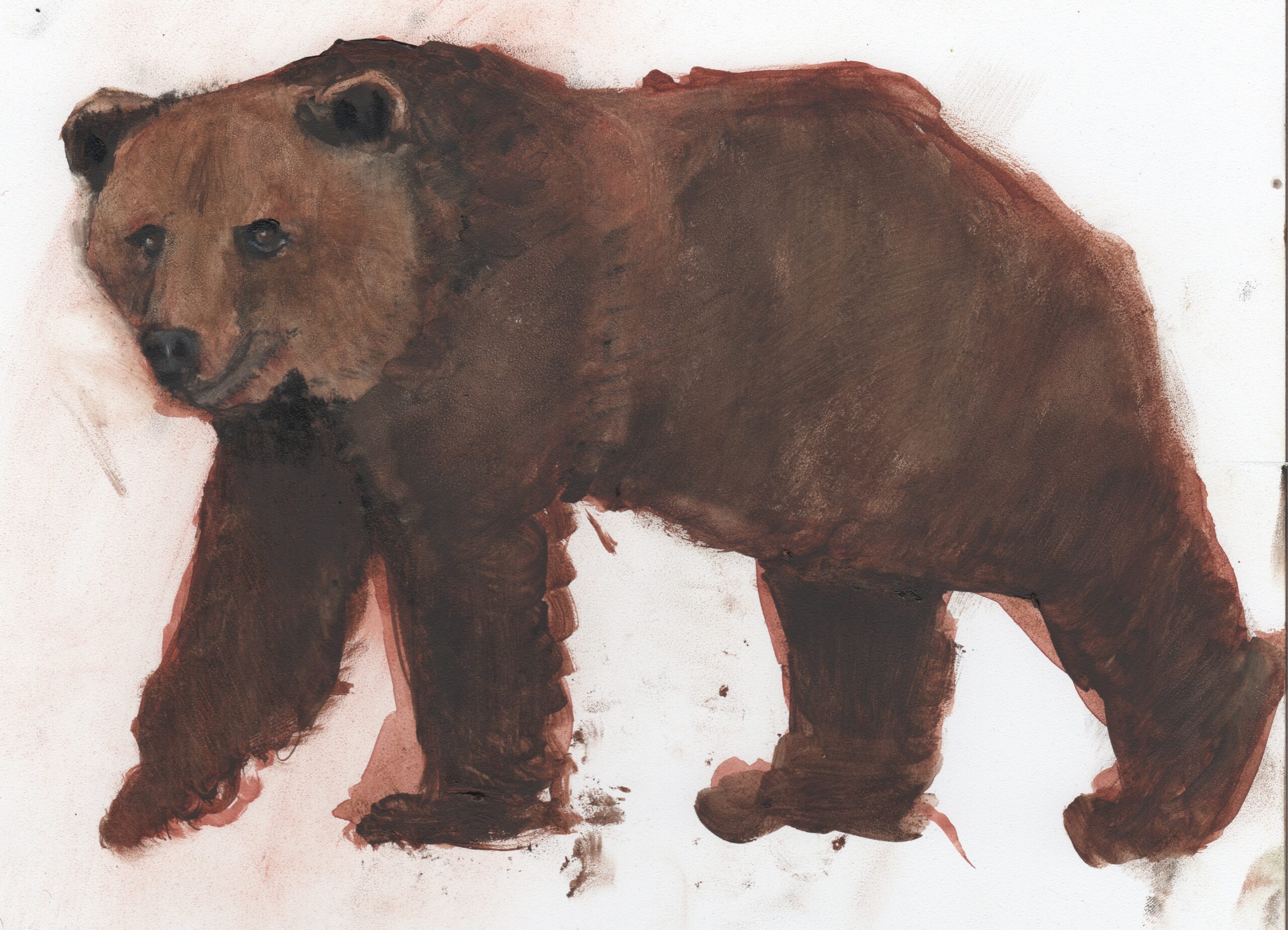 In 1976, author Marian Engel put a literary spotlight on Canada by penning Bear, dubbed the most controversial novel ever written in the Great White North. The book follows a librarian who begins a spiritual and sexual relationship with a bear in the northern landscapes of Ontario. Its themes of femininity and nature as well as its folklore-inspired imagery are the catalyst for a new wallpaper design by Colette van den Thillart and Work + Sea.
The first collaboration between the Toronto interior designer and L.A.-based design studio, the wallpaper—titled The Bear—references the namesake novel through a pattern of oil-painted motifs. The design depicts a bear dualled with its reflection and a nude female figure enveloped in foliage. The paintings were done by Work + Sea's co-founder Lara Apponyi, who chose greyish-green tones to signify the moments between day and night, when nature is at its most abundant. Evocative yet subtle, the design prompts conversation into the spiritual connections to nature.
The wallpaper can be ordered through Toronto's Memo Showroom, which will donate proceeds from Canadian purchases to the World Wildlife Fund.