Two Books You Should be Reading this Summer
Cold War espionage and 22 dead-true prose stories.

The Spy and the Traitor by Ben Macintyre
Having recently come off a John le Carré reading jag, I was in an airport when I noticed the master himself had endorsed a new non-fiction account of Cold War espionage. You don't ignore le Carré's imprimatur if you enjoy such tales. The Spy and the Traitor by Ben Macintyre even makes grand claims with its subtitle: The Greatest Espionage Story of the Cold War. Going by the historical account the book is based on, this is a valid claim. However, it's disappointing the account wasn't written by a talented storyteller.
Oleg Gordievsky was brought up a believer, a KGB man whose father and brother were both high-ranking NKVD and KGB operatives. How does an individual extract themselves from a world view so completely and begin working for the enemy? How does someone carry on as a double agent, ascending higher up the KGB ranks, until they're running the entire Russian intelligence machinery targeting London from within the Russian embassy, all the while delivering state secrets into the hands of MI5? Then, how do they get out? The story will curdle your blood. The writing may make you grind your teeth.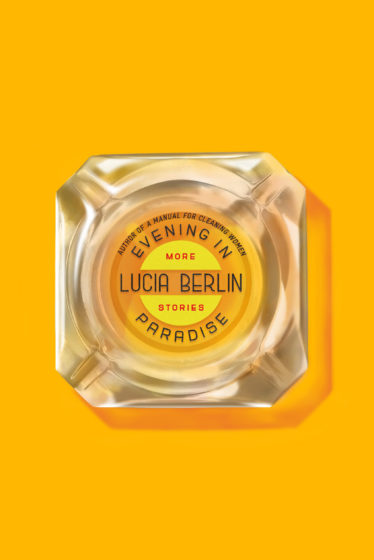 Evening in Paradise by Lucia Berlin
The American short story writer Lucia Berlin, who published consistently during her lifetime (1936–2004), but never achieved real fame or even much of a readership, has posthumously been blessed with another go-round. In 2015, more than a decade after her death, the collection A Manual for Cleaning Women appeared to crackling acclaim and trumpeting reviews. Evening in Paradise, which may represent her last remaining stories, is the follow-up aimed at those who became instant Berlin lovers, as well as everyone who missed the first wave.
From a girlhood in the mining camps of the northwest to her youth in the exotic diplomatic set of South America, from her own barely believable adult life filled with New York artists, poets, jazz musicians, and terrible husbands to personal battles with alcoholism and the vicissitudes of raising children alone while simultaneously being a writer—all this gets refracted through the prismatic, sparkling core of Berlin's dead-true prose style. In these 22 stories, she writes like a woman afraid of absolutely nothing in this world, while being acutely aware of the world's quotient of suffering.
_______
Never miss a story. Sign up for NUVO's weekly newsletter, here.