An Innovative Spanish Language Retreat in Mexico City
Fluenz Spanish Immersion.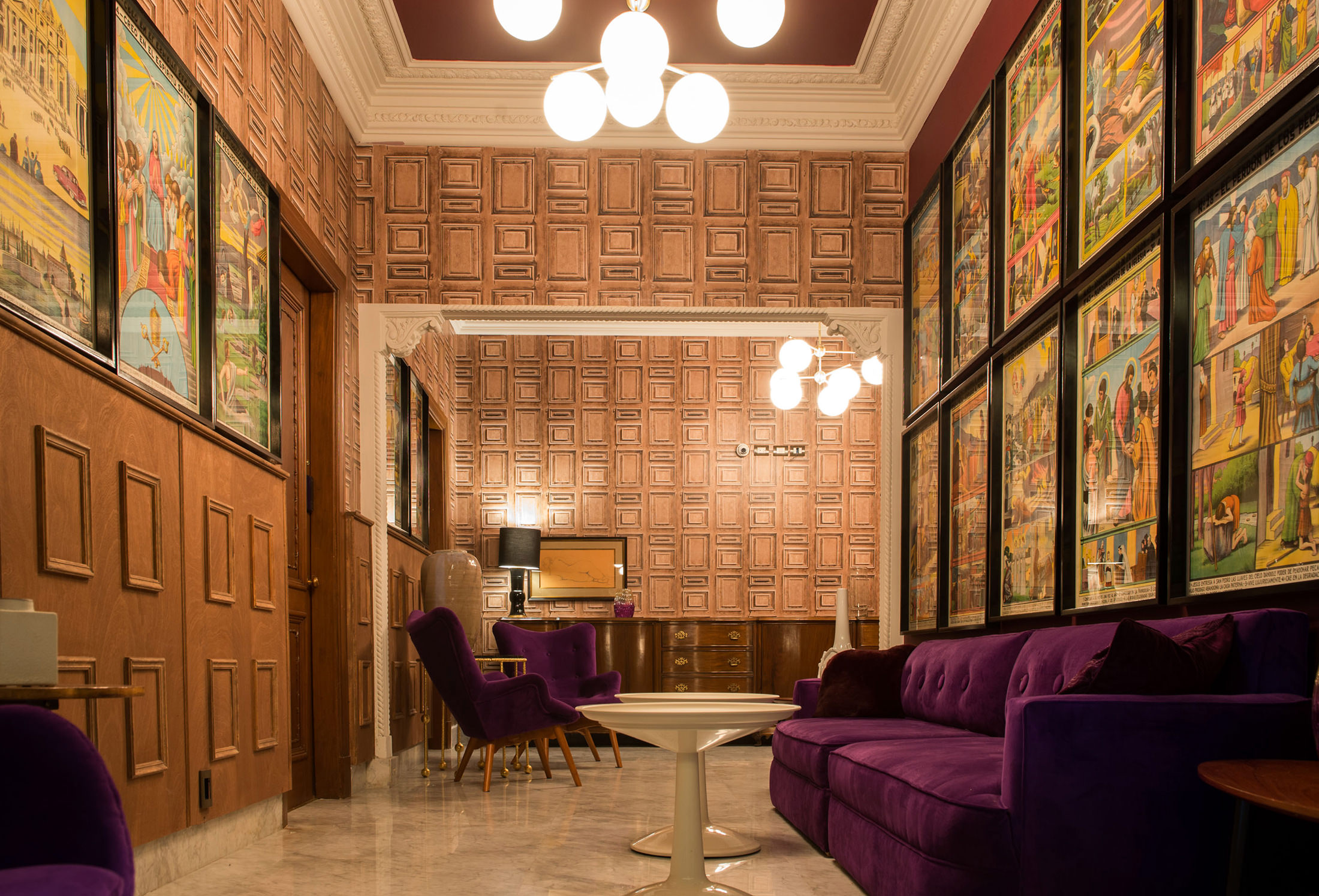 At Pujol, Enrique Olvera's acclaimed epicurean hot spot in Mexico City, a group of customers chat as they taste award–winning tidbits. At first glance, the boisterous crowd reads like a coterie of tony residents from Polanco, the capital city's glitziest neighbourhood, where the restaurant is located. They're spooning rich mole madre from a rustic bowl, then diving back into conversation. But, were you to eavesdrop, you'd discover that these diners aren't Mexicans out for a meal. Rather, they're students at Fluenz Spanish Immersion, an innovative language intensive, based in a stylish Spanish Colonial villa nearby.
With varying levels of proficiency, the students converse with their professors and evaluate their culinary choices as part of their coursework. By the end of their once-in-a-lifetime meal, they're sated physically, but also emotionally and mentally—relieved to discover that experiencing the culture firsthand has enhanced and supported their language study.
Created by polyglot Sonia Gil, a vlogger and entrepreneur, Fluenz Spanish Immersion sets a new standard in an era when many luxury travellers seek a more transformational vacation experience. "Our students share a keen curiosity, and zest for life and learning," says Gil, who notes that nearly every student leaves the week-long course having surpassed their own expectations.
Accelerated, bespoke, and ideal for all levels, Fluenz accepts only 10 students per session. Popular with high-level executives, academics, physicians, and others wanting to advance quickly, Fluenz's unique method of teaching native English speakers Spanish can propel students to new levels of fluency in a very short period of time. Effortful days include two three-hour, one-on-one private meetings with teachers.
Group lunches mean practising at the Spanish table or taking a break in the "English enclave" for those needing to rest weary brains. Spanish study carries on during the daily rooftop yoga classes, as well as throughout evening events, which include after-hours VIP tours of Mexico City's top museums (such as the National Museum of Anthropology and the Frida Kahlo Museum), dinner at acclaimed restaurants, readings by renowned poets, and lectures by popular historians, artists, and architects. At day's end, students tuck themselves into modern en suite rooms, their minds deluged with verb conjugations. Some may even dream in Spanish.
Photos by Natalia Feliú for Fluenz.
_________
Never miss a story. Sign up for NUVO's weekly newsletter here.