St. Regis Bahia Beach, Puerto Rico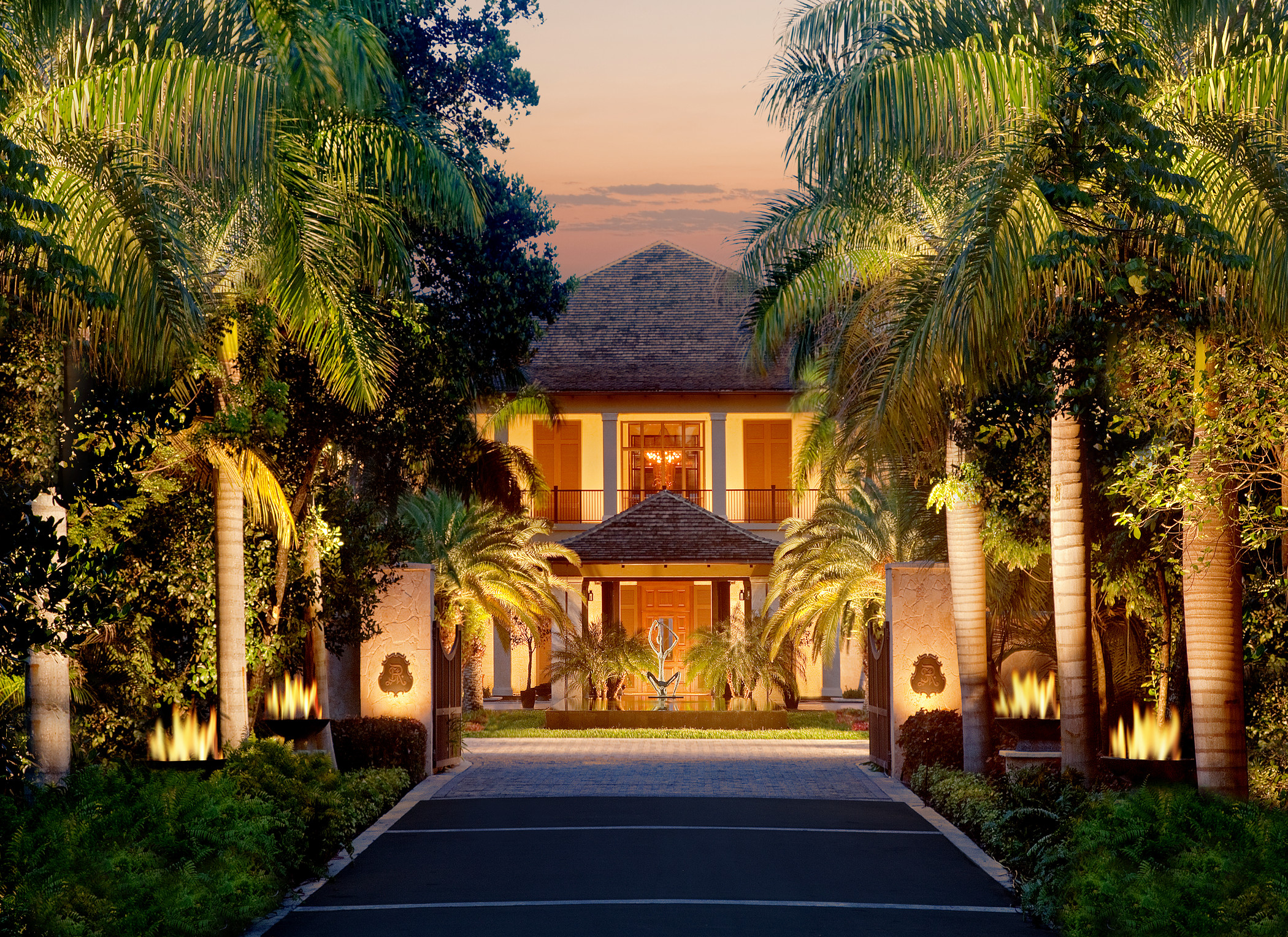 If you are of a certain age, you most likely had at least one hippie university or college professor who was all about freedom and positive energy. Michael Miller, founder of the New York and London Meditation Centres, did. He had a "weird Uncle Bill" who lived out of a van, too, and both hippie professor and Uncle Bill practised meditation.
Just as yoga exploded into popular consciousness over the past 10 years, meditation is similarly now having its moment in the sun. There is a growing emphasis on meditation's benefits for mental balance and well-being and the St. Regis Bahia Beach resort in Puerto Rico has tapped into the mindfulness of travel offering the Be Here, Be Now program in partnership with Miller, which gives guests access to Miller's meditation expertise.'
Unlike fad diets or trendy exercise classes, meditation dates back a long way. In fact, most believe Vedic meditation is 10,000 years old, and it's a technique that plenty of people—from high-powered executives to Hollywood celebrities to your next-door neighbour—are quietly studying. "People are over-connected and under-engaged, and they want to disconnect," says Miller.
The eco-luxurious St. Regis Bahia Beach is situated on a verdant nature preserve; a 30-minute drive from San Juan. It's not close to anything, and that's the whole point, unless you count proximity to El Yunque National Forest, the only tropical rain forest in the United States National Forest System. The 139-key resort is nestled in 483 acres of a former coconut plantation with a first-rate Remède Spa, a signature restaurant by a noteworthy chef—Fern by Jean-Georges Vongerichten—and oversized guest rooms featuring exposed beams of dark cherry wood that contrast with the white-and-beige decor. Each suite has a magnificent marble bathroom with a rainforest shower along with the expected amenities, but it is the private terrace, most with an ocean view, that is truly remarkable. There's a bird sanctuary, quiet estuaries, and a wildlife trail for running; even the connecting walkways are made of raised planks meandering through natural mangroves. If there is a place to reconnect to something more primal, this is it. And that's the goal of Be Here, Be Now.
The program focuses on self-guided practices that can be incorporated into everyday life. Miller has selected locations around the resort, and with accompanying literature guests are guided through short meditations for each place. Miller is one of the foremost experts in Vedic meditation and made a major shift in 2005 from working in publishing to dedicating himself to teaching meditation to others. "My life was pretty good, in that I had a job that I was inspired by," says the 46-year-old. "I had a good group of friends. I was working a lot. I was playing really hard. I was burning the candle at every end. And although I was enjoying it, there was also a sense that there was a 'use by' date to the sustainability of that lifestyle."
Miller learned to meditate "sitting in somebody's living room, and I just fit it into my life. I learned at 7:00 a.m. on a Monday morning and went to work afterwards. And then I went at 7:00 a.m. the next three mornings, and at the end of those four days I knew how to meditate. You don't need special cushions or a specific brand of incense, and you most certainly don't have to be a monk to do this."
Scientific research on meditation shows many benefits, including reduced tension and anxiety, improved memory and concentration, increased energy, reduced insomnia, and slower aging. With a few minutes of meditation every day, your brain starts to tune into the present instead of rehashing the past or rehearsing the future. "If I find myself wandering off and thinking about other things [during meditation], that's actually part of the process," points out Miller.
If you can think, you can meditate. The biggest myth is that you have to turn your mind off: "You don't shut it off," says Miller, "you hear the voice and say, 'We'll see,' and that voice gets on side. Don't fight your thoughts. Just follow the steps and see where it goes."