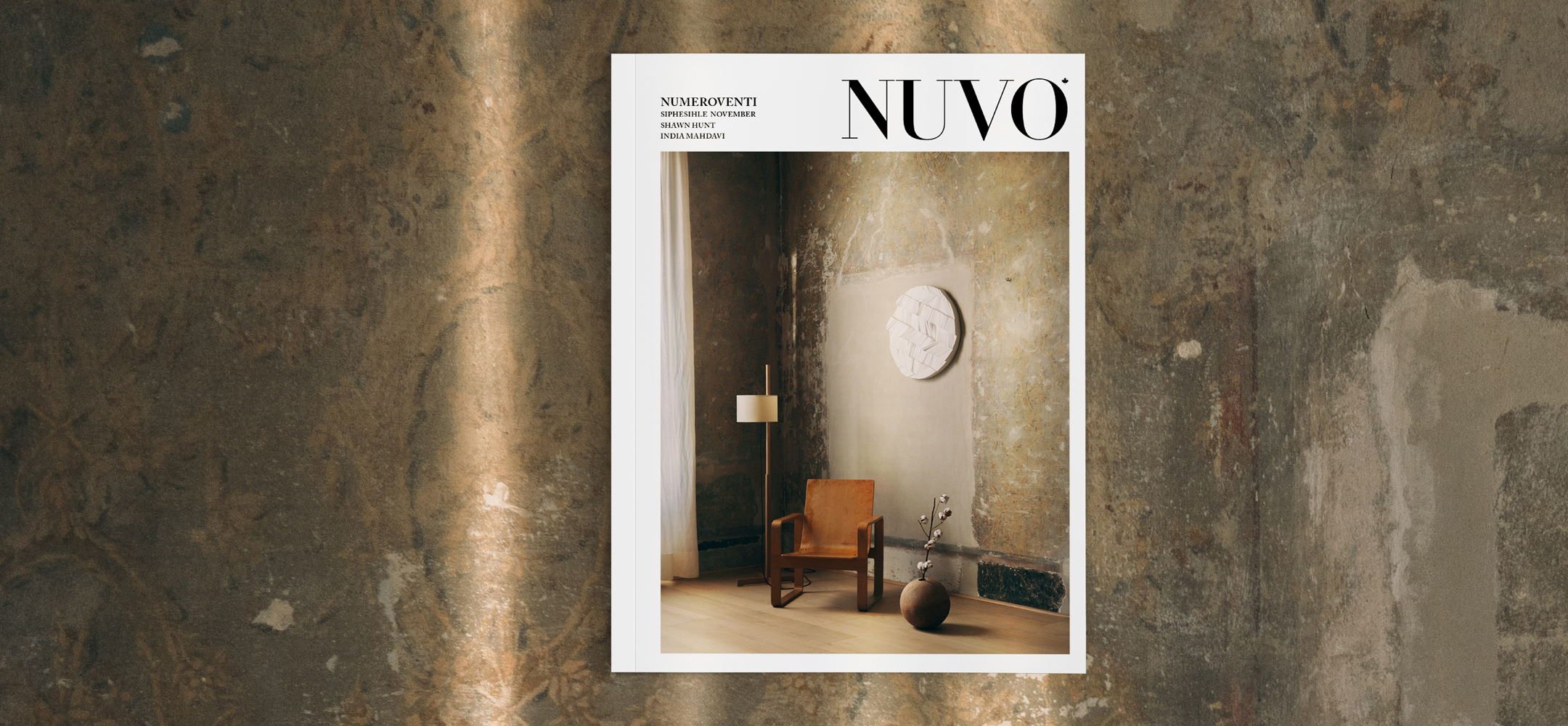 Spring, Issue 88, Is Out Now
Letter from the Editor, Claudia Cusano.
_________
Exposure to the gorgeousness of Italy will spoil you for life. The sharp drop in visitors to Italy since the start of the pandemic has meant wandering about the country in wonder. In Florence, my second home, I am in a surreal state of "am I dreaming?" as the city, with its lack of crowds and empty piazzas, hums to the sound of locals. Florence is the centre of the Italian Renaissance and has countless works of art, among them Michelangelo's David and Botticelli's Birth of Venus. Add to those Brunelleschi's masterpiece dome, and it's not hard to see how Florence, population 383,000, remains a popular destination.
Years prior to my sojourn under the Tuscan sun, Stefano Ricci, a native Florentine and the congenial patriarch of his namesake fashion brand, expressed to me: "Have you ever asked yourself, how did it happen that a small town like Florence, only a few kilometres in size, could be where Gucci is from—as well as Pucci, Ferragamo, Scervino, Cavalli?" He wasn't looking to me for an answer. Rather, he was calling attention to the intangible: "It's strictly connected to the atmosphere, the culture, the heart of the city. You absorb the sense of the harmony of design here."
Going about daily life in Florence is akin to being in a real-life pop-up art book—culture is at every turn, influencing even the subconscious. Even so, as Martino di Napoli Rampolla, founder of Numeroventi—an arts and design residency in the city—says, "We have an amazing amount of cultural depth in Florence, but it is not shaped around living humans. It's not dancing; rather, it's just beautifully staring at you."
As you will read in our cover story "Art in Residence", di Napoli Rampolla created Numeroventi to "do something that activates some processes, connects people,  … [where guests can] challenge themselves and challenge their practice." Sheila Lam sojourned at the residency, housed in Palazzo Galli Tassi, and she writes, "every person, artist or guest, who resides at Numeroventi further develops their own aesthetic sensibilities and emotional faculties."
On Canadian soil, my home and native land, the NUVO team spent time with Heiltsuk artist Shawn Hunt at his home/studio on British Columbia's Sunshine Coast for "Coastal Expression". Jackie Kai Ellis—writer, designer, pastry chef, fashion ambassador, and entrepreneur—is our "Modern Muse", while the Canadian-Swedish duo Aileen Burns and Johan Lundh, the new co-CEOs and executive directors at Saskatoon's Remai Modern, speak with Rosie Prata about what it's like to be new in a job and lead an arts institution during a pandemic in "Two's Company". After the year that was 2020, restaurants across Canada continue to adapt to COVID restrictions, and long-time critic and journalist Lesley Chesterman pens "Restaurants in Crisis".
The spotlight on racial inequality has been another reckoning of 2020. The National Ballet of Canada, throughout its 70-year history, has conformed to a European ideal. As Deirdre Kelly writes in "Air Born", "Dancers of colour are a minority at the country's largest classical dance company, where 18 out of 73 dancers, are non-Caucasian." One dancer soaring past ballet's colour barrier is Siphesihle November (Siphe for short), who has recently been promoted to first soloist. "Despite all the theatre closures caused by COVID-19, Siphesihle November still finds a way to dance," Kelly notes. "In the lockdown videos the Toronto resident posts regularly on Instagram [@deshgrey], he spirals, bops, and glides to a hip-hop beat, the quintessence of cool."
At a time when habits and assumptions have been upended, living must mean something much deeper than ticking boxes. Take a deep dive with NUVO.