NUVO's Publisher Dreams of a New World
Letter from the publisher, Pasquale Cusano.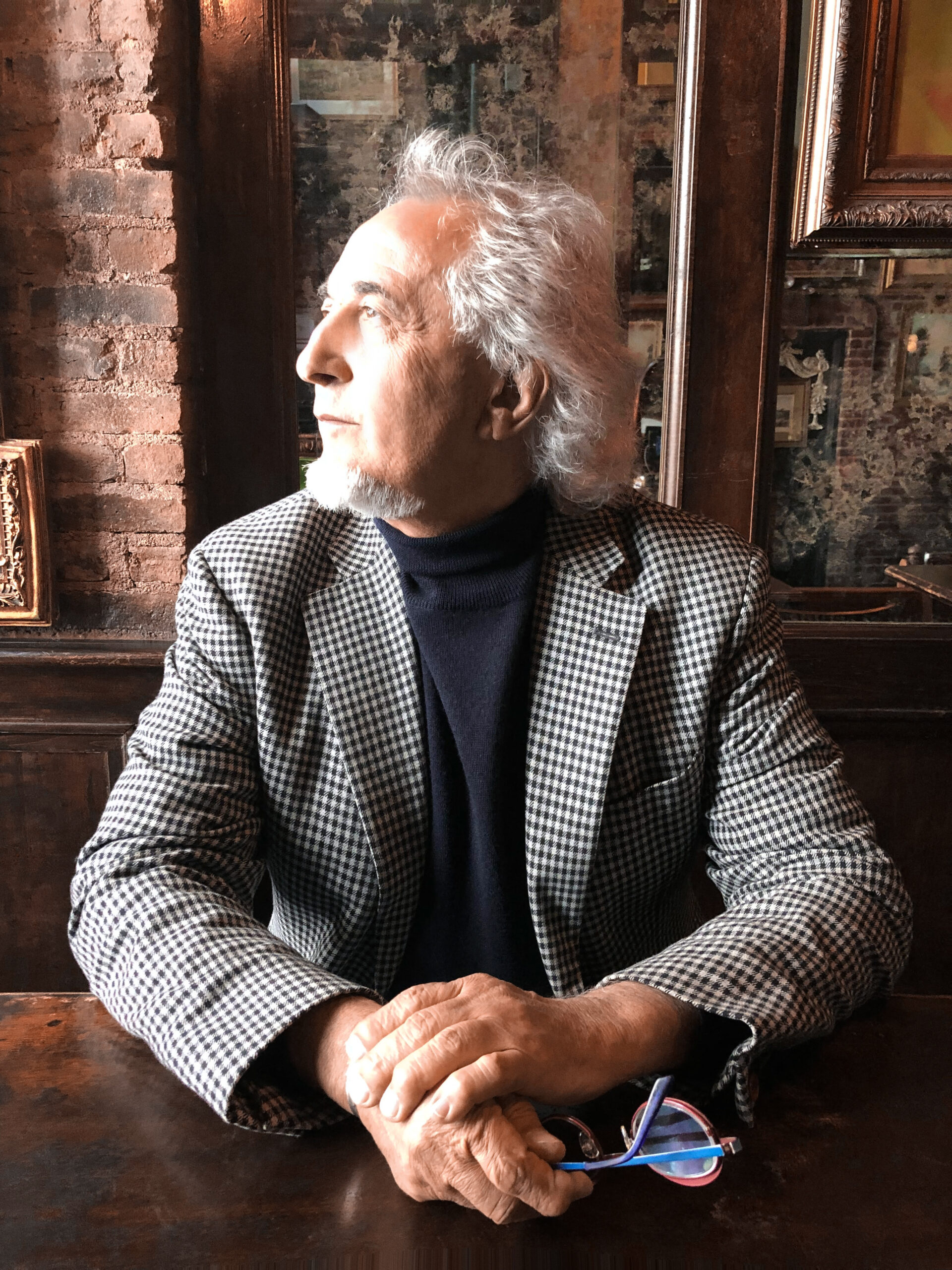 My fifth grandchild arrived a few days ago. When the first grandchild arrived, and four thereafter, I felt excitement as I was part of their arrival into the world and new branches of our family began to grow. This time, I wasn't at the hospital. When I finally held Baby Cusano, I felt an enormous calm that washed away any uneasiness. A new baby reminds me that the circle of life continues. I rocked him in my arms and paced around the house, talking, cooing, singing, and listening to him. His peaceful demeanour shows me that in simply being and letting go of what we think we have to do or be, we find a place to start afresh.
Each season, this letter is an opportunity for me to reflect on events in my life and check in with myself. Like many of us, for the past year I have felt and am still feeling so many jumbled, intense emotions. How can I make sense of it all and write it down?
I feel deeply for those who have lost loved ones. Although I personally have not been impacted, I know loss in my life and I feel for those who experience it now. There are many questions and few answers. Why have some been more affected than others? How could we have prevented this? How do we move forward? How does one calm oneself and rise above the darkness? We must never forget that we are survivors, and we have lived through wars and loss before. We must seek out light and beauty. It is found in the cracks of the day—a sliver of the sun peeking through clouds, the smell of fresh air after a hard rain, the relief on a face after we have taken the time to listen and help, when possible. It is also found in the creativity of our minds and our artists. How many times have an artist's music, words, pictures, and objects given us solace and inspiration to once again forge a new thought or a new way?
Larry King just passed. Many young people may not know who he was. The newsmaker chatted with tens of thousands of people from all walks of life, from presidents to pundits, during his 65-year-long TV and radio broadcast career. I liked watching King's interviews because they introduced ideas and people I may not have been familiar with. They helped me understand myself and my world. I read that King would start the day by reminding himself, "Nothing I say this day will teach me anything. So if I'm going to learn, I must do it by listening."
I have been trying to do more listening lately. This is not easy for me. I am passionate and impulsive, and my brain works incredibly fast. I usually know the solution before the problem is fully explained. I love a lively debate and exchange of differing ideas. But I feel healthy debate has become too political and divisive, and the time has come that we must pause to realize we are all in this together.
Despite everything, I am optimistic that we will come through the other side and continue to always try to do our best. To me, our best is aiming to do good and to actually do good; no one person is more important than another; lend a hand to those in need—emotionally and financially; be positive; and most of all, be grateful. I am grateful for life. I am grateful for struggle that has taught me so much. I am grateful for love that has helped me endure. And I am grateful for new beginnings.
Youth poet laureate Amanda Gorman reminds us, "There is always light / if only we're brave enough to see it. / If only we're brave enough to be it."
We have influence on the outcome of this new era. The contribution we make to the lives of our family, friends, community, and country will set an everlasting foundation for those who follow us. Be well, be brave, and be bold—a new dawn is rising.