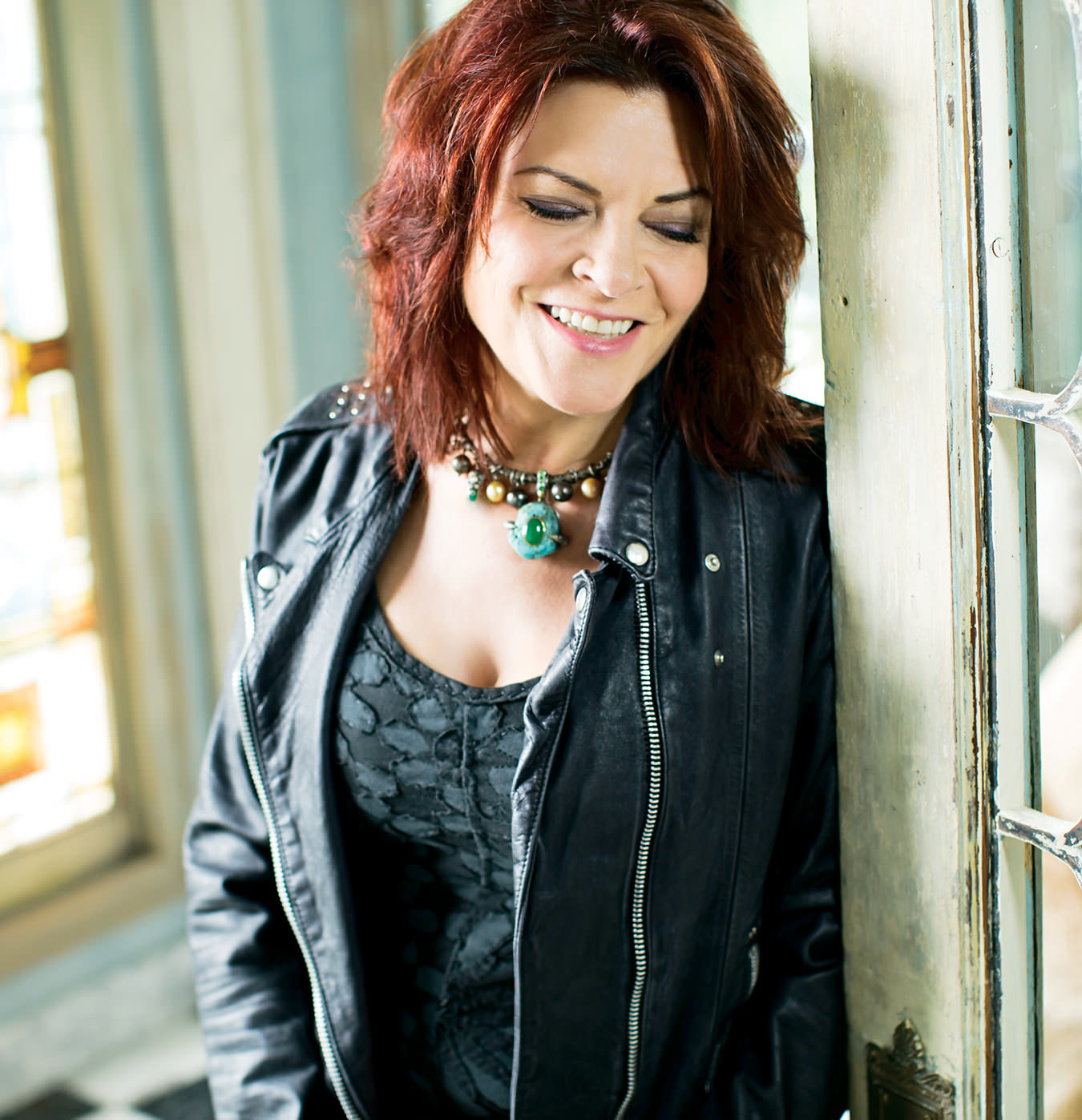 "It's funny that to me, in this point in my life, the things that I pushed away the hardest when I was young I embrace the most now," says Rosanne Cash. "These connections that you thought were severed or not even there to begin with are powerful."
On her elegant, often majestic new album, The River & the Thread, the singer-songwriter weaves a geographical and spiritual travelogue through the Deep South, inspired by her exploration of the Mississippi Delta and her reconnection with her abandoned Southern heritage.
Cash and her husband and co-writer, John Leventhal, began their Southern journey after Arkansas State University expressed a desire to buy the childhood home of her father, Johnny Cash. Over a two-year period, the pair made several trips to her father's hometown of Dyess to work with ASU on the project. They began widening their circle, visiting Alabama, Tennessee, and Mississippi, and such sites as William Faulkner's home and Robert Johnson's grave.
The songs began bubbling up in Cash as she became profoundly affected by her travels and her new relationship with the South. Some tunes are deeply autobiographical, such as "Modern Blue", which is about Cash and Leventhal's romance, while others are written in the third person, like the American Civil War tale "When the Master Calls the Roll," which features Kris Kristofferson, Tony Joe White, and John Prine on backing vocals along with Amy Helm and singer-songwriter Rodney Crowell (it was co-written by Cash, Leventhal, and Crowell). "That song is really important to me for so many reasons. One is that I was grown-up enough to write with my husband and my ex-husband [Crowell]," she says with a laugh.
Born in Memphis in 1955, a year before her father released his career-defining "I Walk the Line," Cash grew up in California, then lived in Nashville during much of the 1980s. She moved to New York in the 1990s, seemingly loosening the ties to her roots. Or so she thought.
"I'm a New Yorker, but one generation back, my family were cotton farmers. That really, really got to me, thinking about how hard my grandmother's life was," says Cash, who captured Carrie Cash's story on album track "The Sunken Lands."
Cash calls The River & the Thread one of her most deeply rewarding creative efforts. "As a songwriter, so many times in the past, I felt like, 'Oh, I almost got that one,' " she says, sitting on the rooftop of a West Hollywood hotel a few hours prior to a concert. "[But] on this record, I feel like all these songs were the best that they could be. Part of that is, of course, I co-wrote all of them with John. He was at the top of his game writing the music. We played to each other's best selves, we played to each other's strengths, and that was really satisfying and romantic."
During the eighties, Cash had a robust country music career, collecting 11 No. 1 country singles, including "Seven Year Ache", as well as winning a Grammy Award in 1985. The hits slowed toward the end of the decade, and Cash devoted more time to her family.
"I don't miss that and I'm being honest," she says of her time as a country star. These days, she can mainly be heard on Americana stations, which embrace like-minded artists such as Steve Earle, John Hiatt, and Wilco. "The [Americana] community is fantastic, and I love that I have this community that I really feel a part of," she says. "But we're not going to do Lady Gaga business, ever."
That's just fine with her, though Cash notes that the more albums she sells, the less time she needs to spend on the road away from her 14-year-old son, Jakob, the youngest of her five children. Once conflicted about touring, she now finds the stage to be a healing place, just as her dad did. "In the beginning, I thought, oh, I don't want the attention—I have to be perfect," she says. "But [now] I see it more as an energy exchange. Like Dylan said, they come so they can feel their own feelings. To help them do that is an honourable service."
Listen to a sampler:
Photo by Clay Patrick McBride.