Boath House: A Georgian Mansion Turned Hotel and Artist Residency
A hub of creativity and calm in the Scottish Highlands.
On the train from Edinburgh to Aberdeen, a mischievous Westie named Jules is sniffing an empty sandwich bag. It's a scene almost too quaint to be believed. Jules's owners mention that bringing a dog and a couple of ales aboard is traditional in the U.K., and another passenger confides that he's just worked his last day before retirement and plans to spend the weekend sailing.
In part due to a regional train strike, it's been a long day of travel to get to Boath House, a Georgian mansion turned boutique hotel with an artist residency program near Nairn in the Scottish Highlands. It's nearly midnight when the train makes its final stop in Nairn, and being so close to Inverness at the witching hour, Shakespeare's Macbeth inevitably comes to mind. (Fittingly, Auldearn, the village near Boath House, was home to Isobel Gowdie, one of Scotland's best-known witches.)
Any looming drama is offset, however, by Boath House's geographic position near Moray Firth, a North Sea inlet that gives Nairn a sunnier and drier microclimate than the rest of Scotland—unlike the brooding weather at, say, Balmoral Castle, the Royal Family's beloved Highlands retreat. There is a real sense of narrative to the region, and pulling up to Boath House's subtly lit Georgian exterior with its symmetrical stonework, soaring Ionic columns, and croquet mallets by the front door prompts a delicious anticipation to see the hotel and grounds in the morning light.
Built in 1827 for a baronet's family by the Aberdeen architect Archibald Simpson, today Boath House features seven guest bedrooms, an airy breakfast room, a cozy subterranean screening or listening room, and two serenely welcoming sitting rooms. Though uniquely appointed, the rooms share a freshness and are tastefully stripped down in a manner that complements the Palladian-style manor's grand scale and romantic grounds: white and cream walls, low neutral-toned armchairs and sofas, and rich antique wood furniture that recalls the home's previous eras.
There's also a four-bedroom lodge on the property, which musicians and bands sometimes rent to experience Boath House's hospitality while maintaining a sense of sonic freedom. And there are two cottages-cum-artist studios: the Writing Studio, which opens onto a picturesque kitchen garden, and the Drawing Studio, which includes a decadent king bed, claw-footed tub, and a desk that looks out to a pond populated by mallards, herons, and a rowboat. Previous visitors have left drawings and poems tacked up in both cottages, and there are jars of shortbread biscuits that are refilled each afternoon. There are no televisions—a decision that Jonny Gent, one of Boath House's founders, says is meant to encourage a sense of restoration.
Like Nairn's microclimate and its chef's exquisite shortbread, Boath House contains an unexpected lightness. Some reviewers have suggested Gent is intentionally rebuffing campy Scottish traditionalism, and indeed there are no taxidermy specimens or bagpipes on display. Rather than rejecting its heritage, the hotel and its dynamic staff, many of whom are themselves part-time creatives, present a sense of expanded contemporary resonance for the Highlands' environment, culture, food, and history. A developing residency program has invited artists working across diverse mediums to experiment with local materials. In the past year, designer Hannah Cawley, of London's Cawley Studio, explored natural dyeing; Ali Hewson, a ceramicist from East Anglia, worked with local clay; and American singer-songwriter Courtney Marie Andrews wrote, painted, and performed unreleased songs in a local abbey. Gent hopes the artists who visit will furnish Boath House by leaving a piece behind, and for now, several walls have been kept intentionally bare.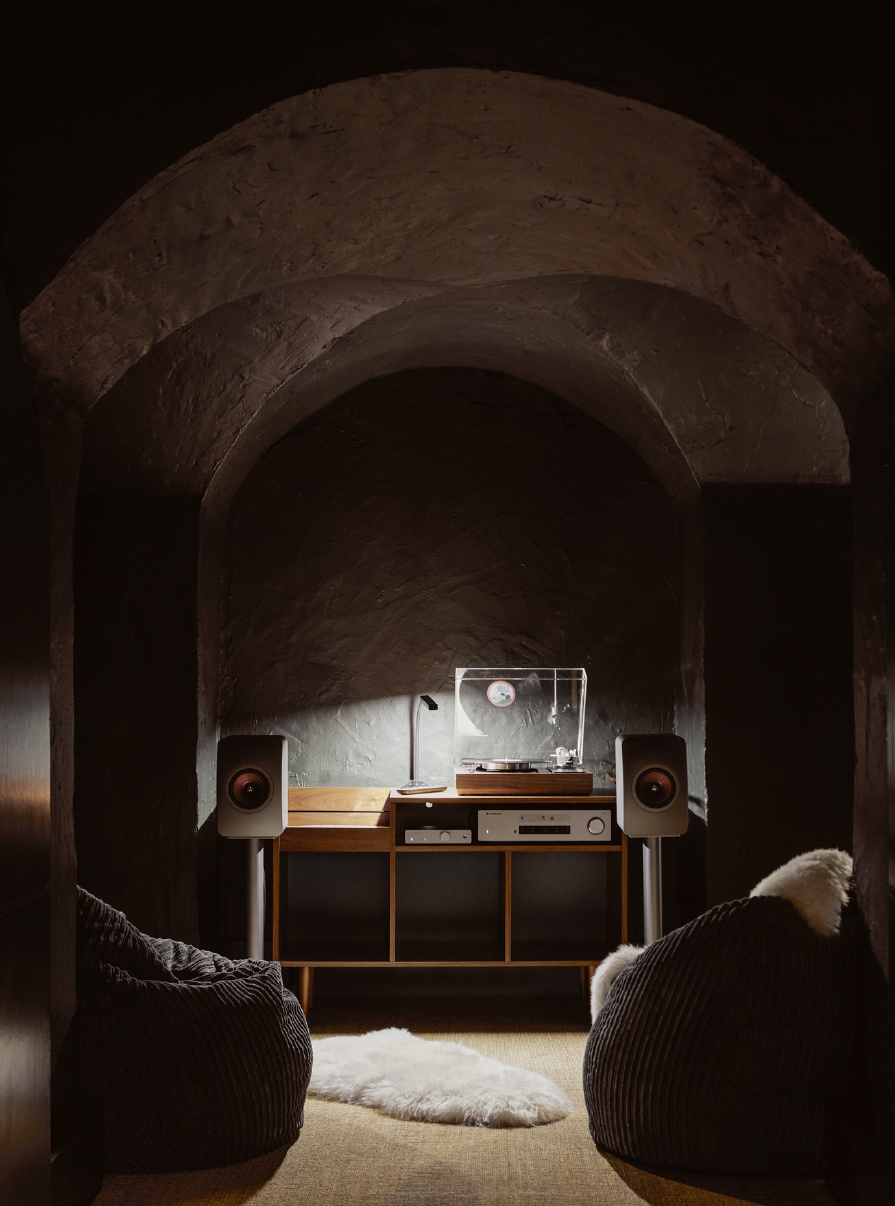 There is an elemental quality to the hotel and restaurant design that is extremely grounding. Candles are lit in the spa-like breakfast room, and the sweet smell of wood smoke drifts from outdoor fire pits during lunch and dinner on the restaurant patio. The simple yet nuanced seasonal menu is likewise connected to nature, as much of the produce comes from Boath House's storybook 400-year-old walled garden. The rhubarb choux bun, hot compote in a delicate flaky pastry served with a heavenly, not-too-sweet vanilla custard, is particularly divine.
One could happily spend a week relaxing, reading (or writing or drawing), or using the wood-fired sauna beside a sun-dappled creek that wends across the edge of the property. Or one could explore some of the natural beauty that lies farther afield. The Highlands are famous for golf, but for nongolfers, Nairn Beach and the Culbin Forest are in walking distance. For an interesting stroll and unexpectedly good coffee, Findhorn Ecovillage, a hippie-type community founded in the 1980s, is only a short drive away. There's also wild salmon fishing in River Nairn and dolphin watching in Findhorn Bay.

By checkout, the conviviality of the train trip, the drama of the midnight arrival, and the warmth and whimsy of Boath House's refined yet welcoming minimalism fuse with the wonder of Nairn's rugged natural beauty to create an almost cinematic effect. One gets the impression that things will keep metamorphosing at Boath House and that the hotel's ongoing responses to seasonal and artistic stimuli will make returning—hopefully soon—all the more exciting.