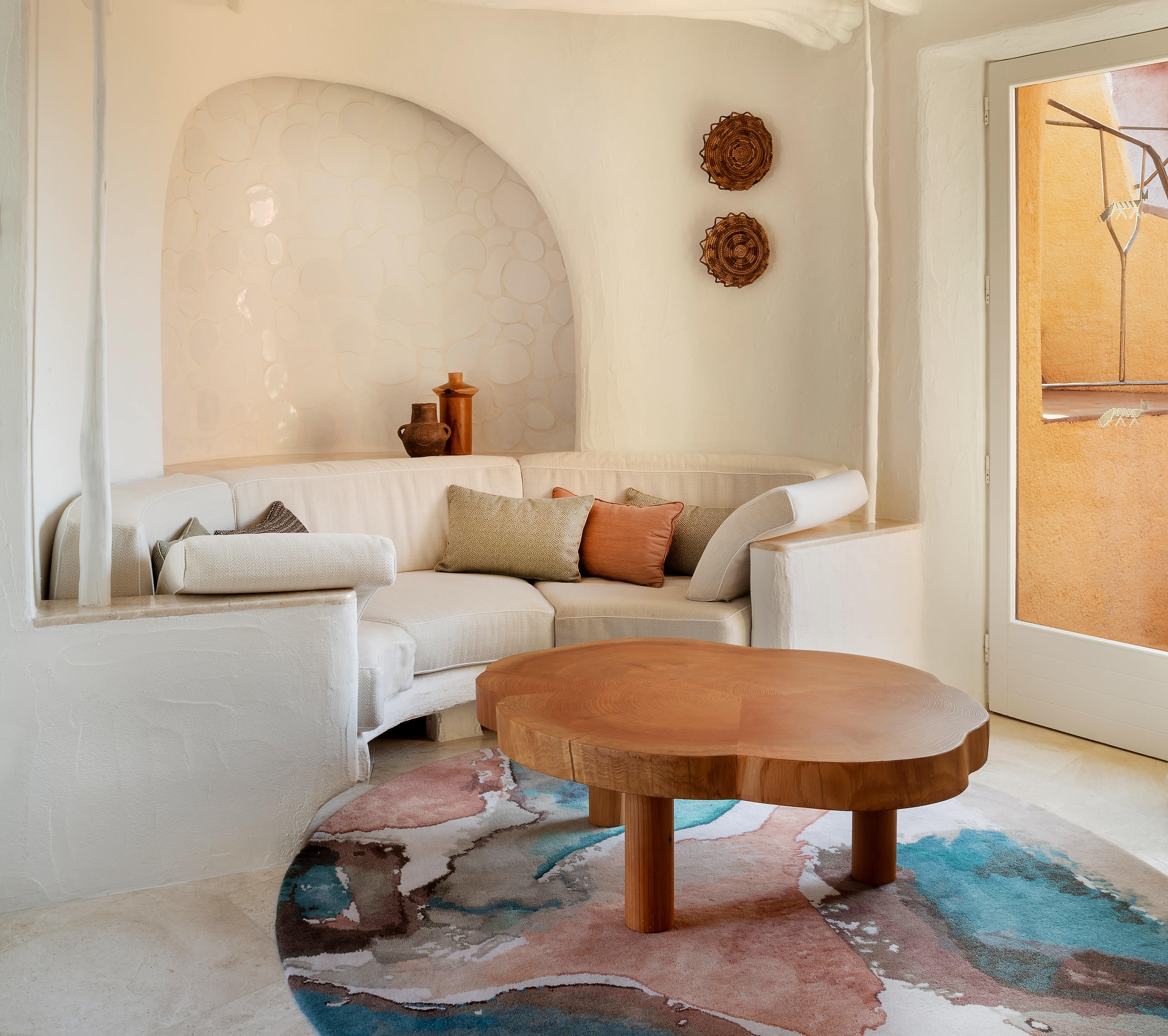 The Poetic Redesign of Cala di Volpe
Destination Costa Smeralda.
Sardinian romance awaits at Cala di Volpe. The fabled hotel, originally designed by renowned architect Jacques Couëlle in the 1960s, recently completed a thoughtful redesign led by Parisian interior architecture firm Moinard Bétaille. On the island's Costa Smeralda, Cala di Volpe was an idyllic setting in the The Spy Who Loved Me and has counted Princess Diana and Jackie Onasis among its guests. The glamorous seaside getaway offers exceptional ocean views, a saltwater pool, and multiple spaces for dining and gathering.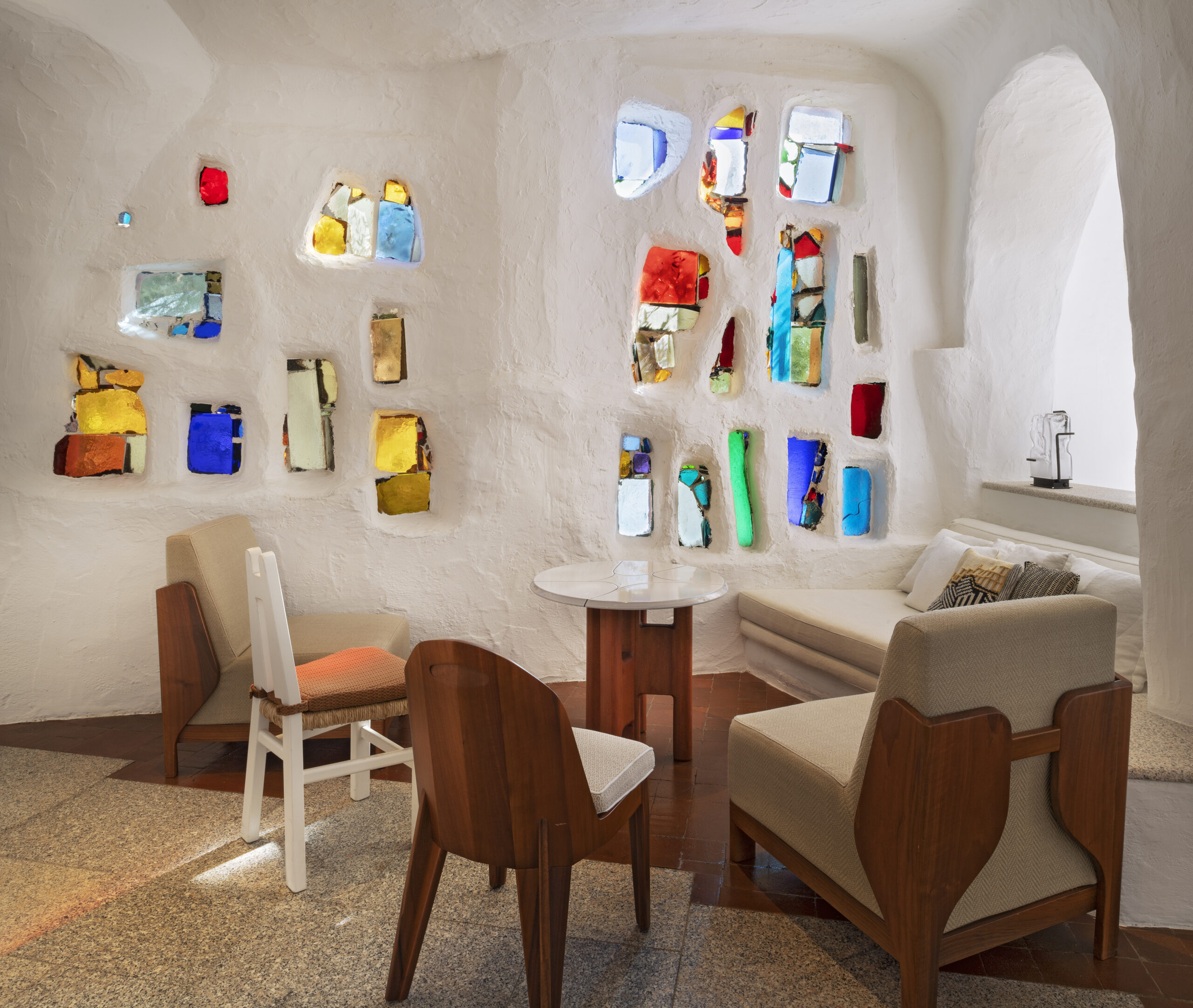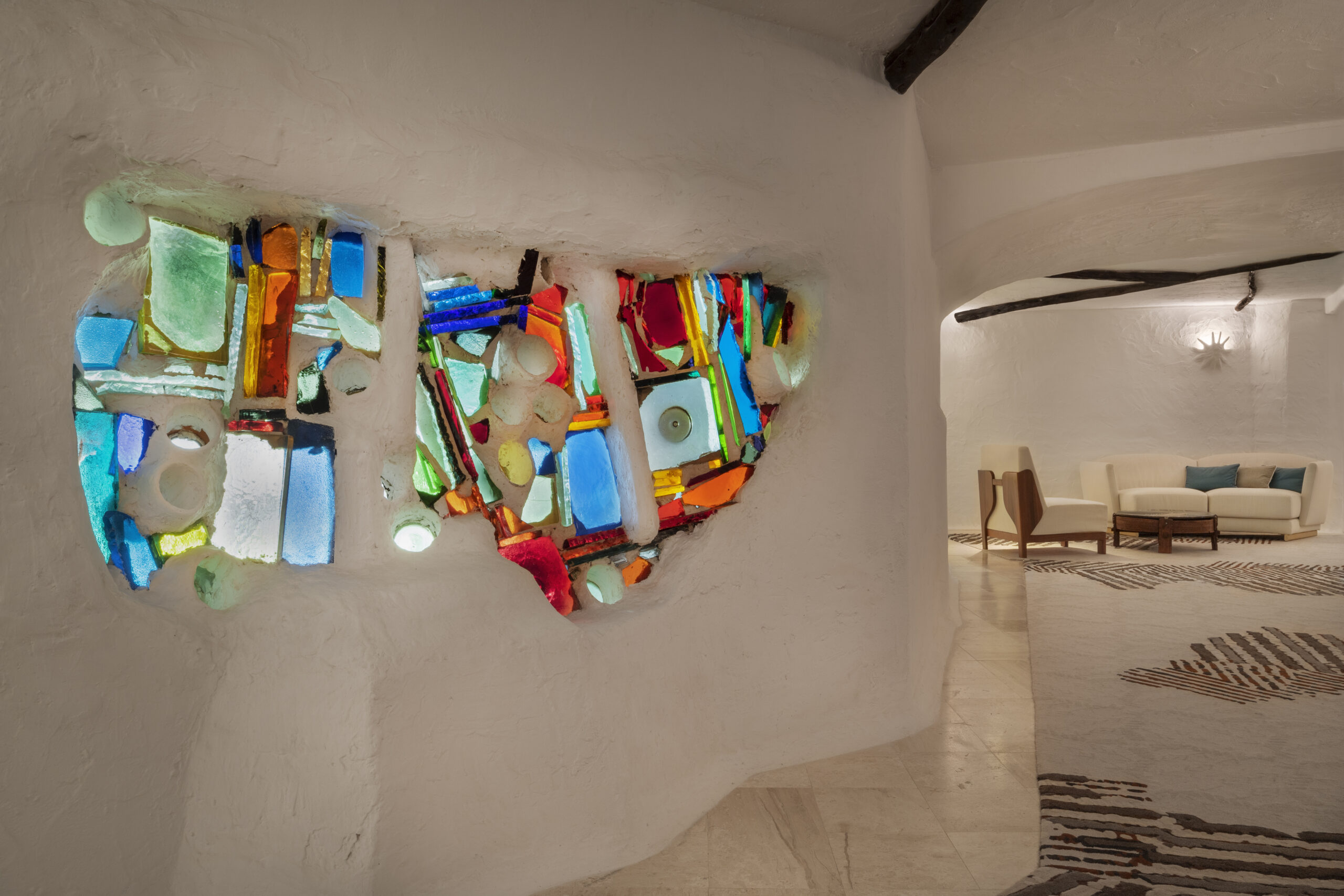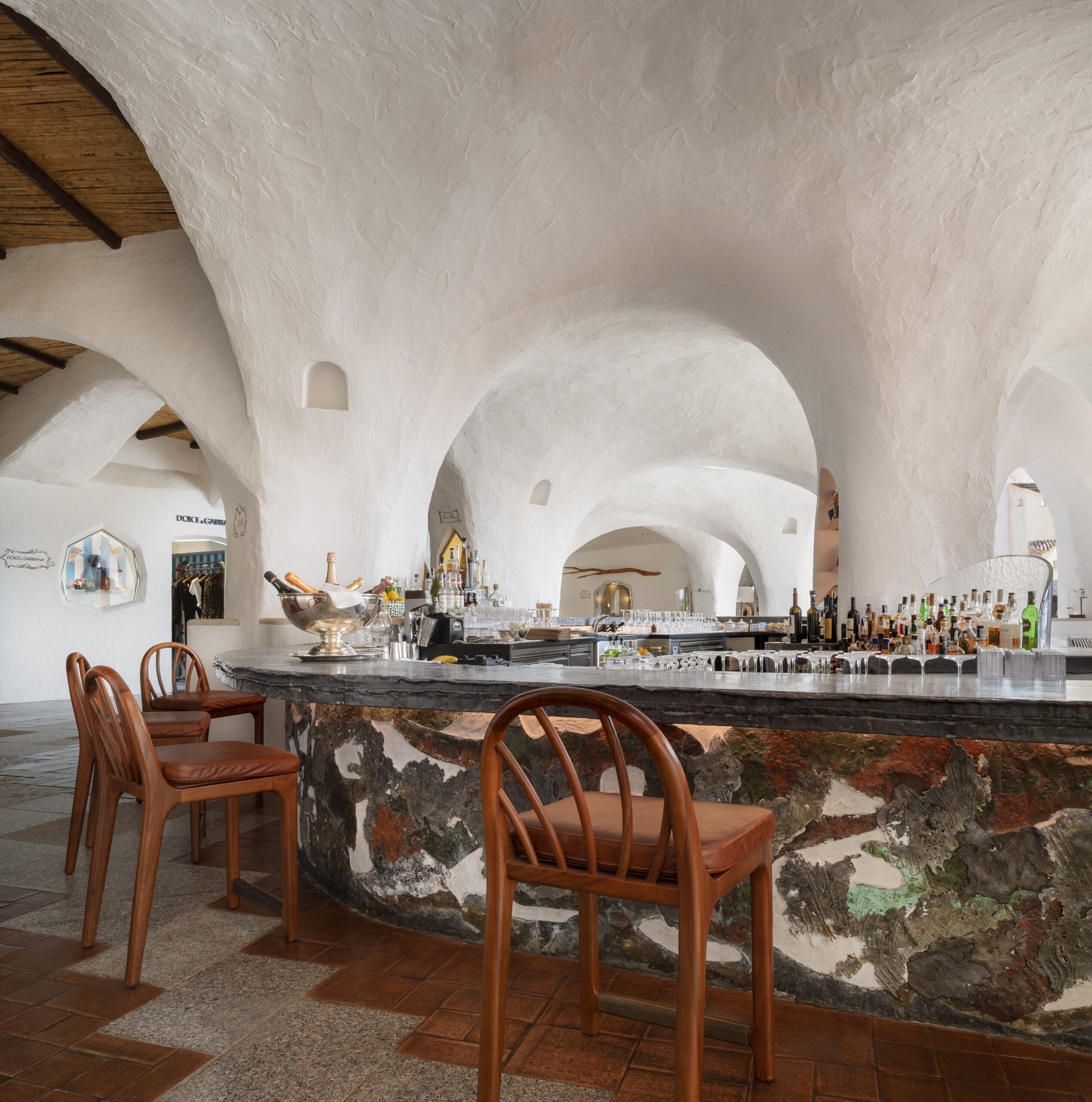 Couëlle's architecture is raw, organic, and sensitive to its surroundings. Cala di Volpe is an emblem of his renowned landscape houses, known for rounded shapes in contrast to the sharp angles popular in that era. The meticulous redesign from Moinard Bétaille recognizes the property's legacy while adding contemporary comforts.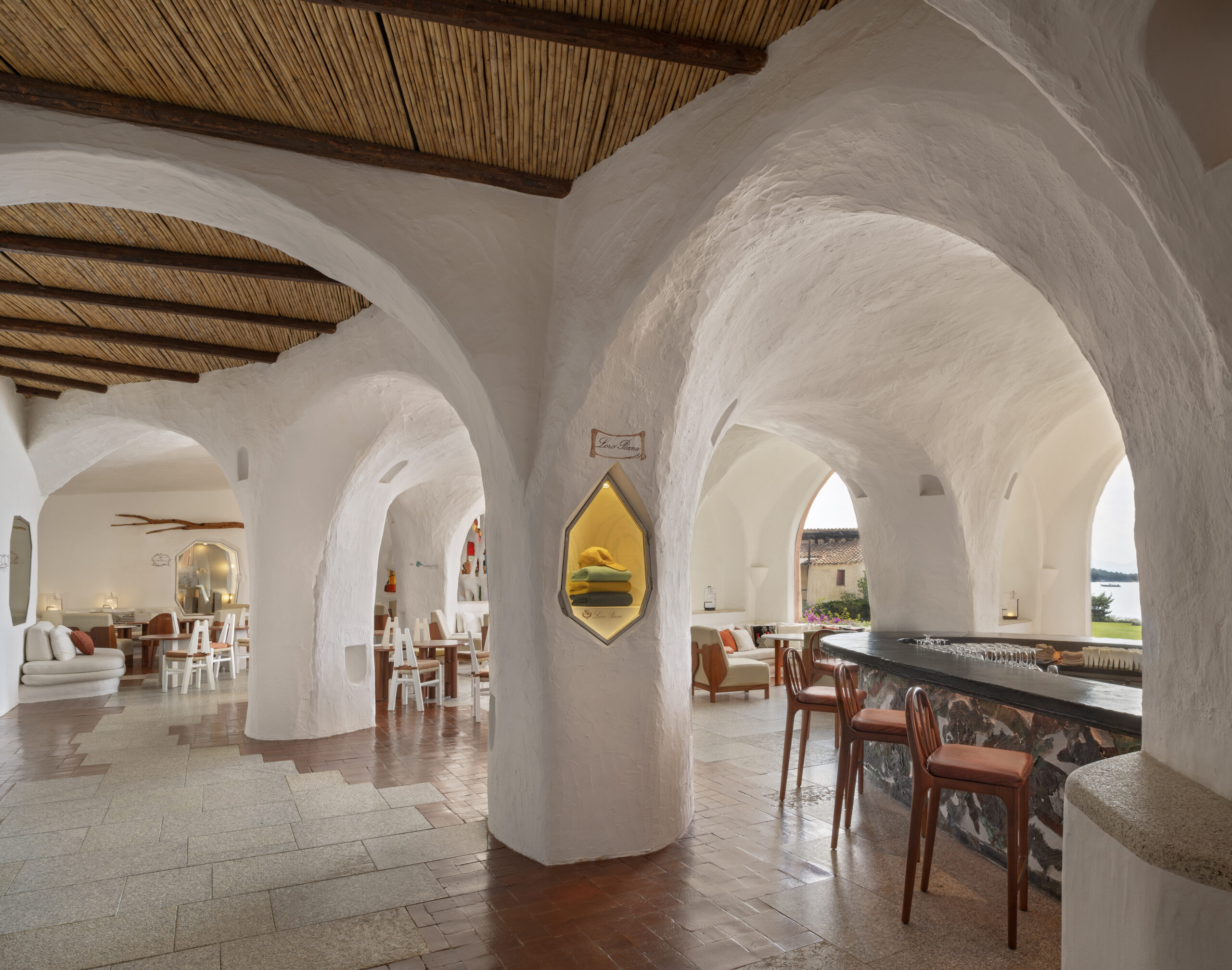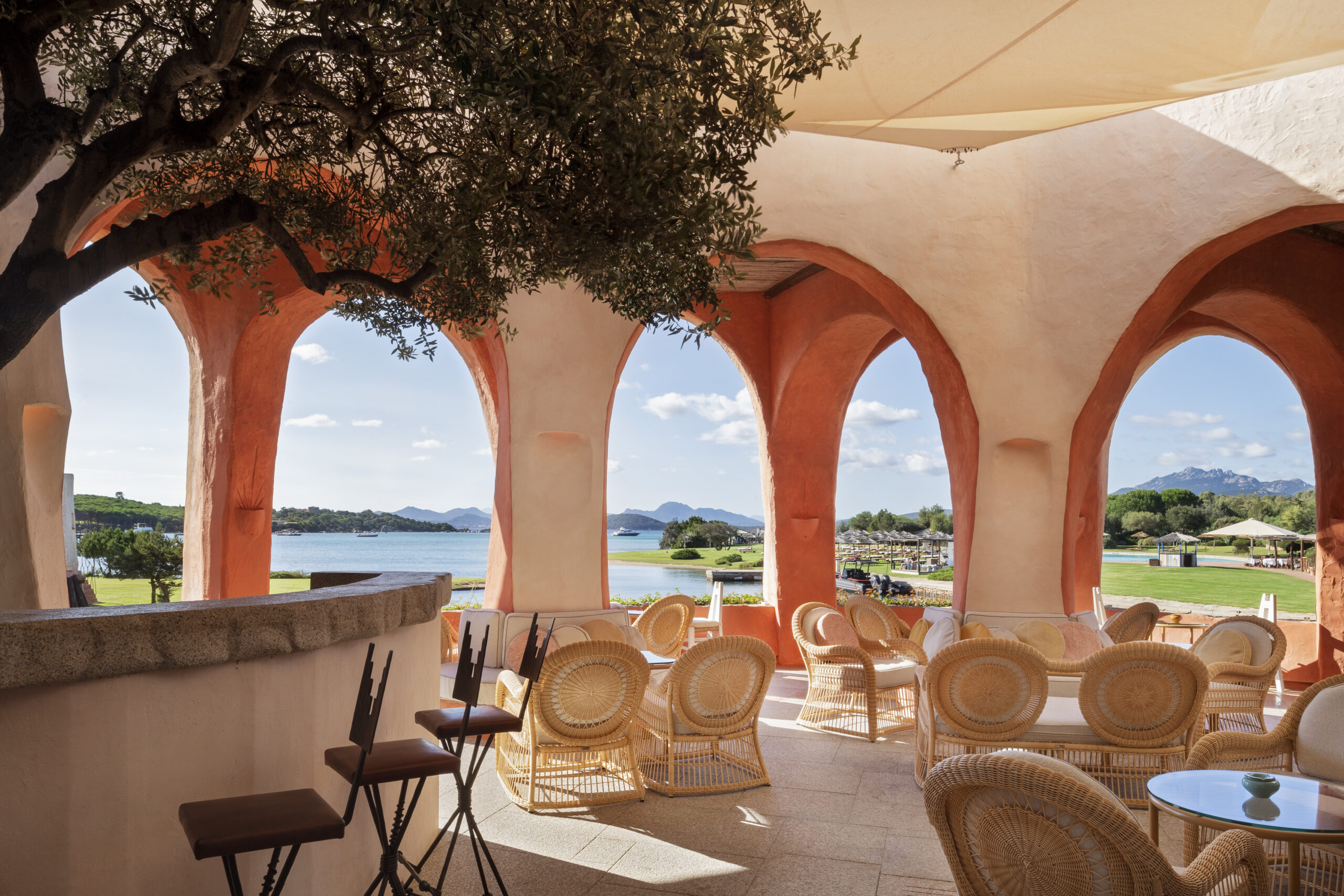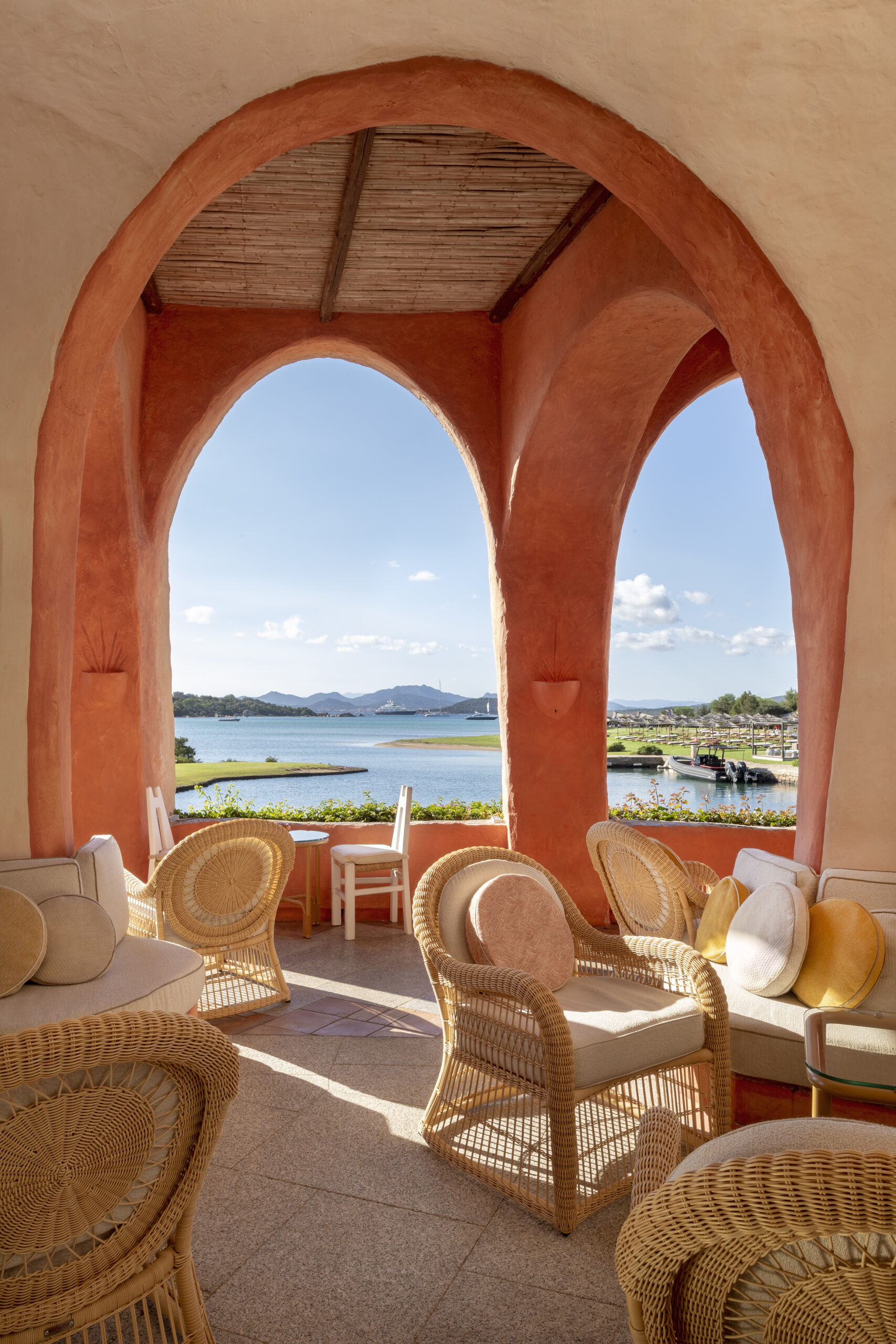 The playful and creative spirit of Cala di Volpe remains strong, with an irregular layout, hidden stairs, and unexpected corners. The existing sculptural plaster walls and wooden beams are enhanced with new flashes of coloured glass in the thick-set windows. New furniture was custom-made by local artisans.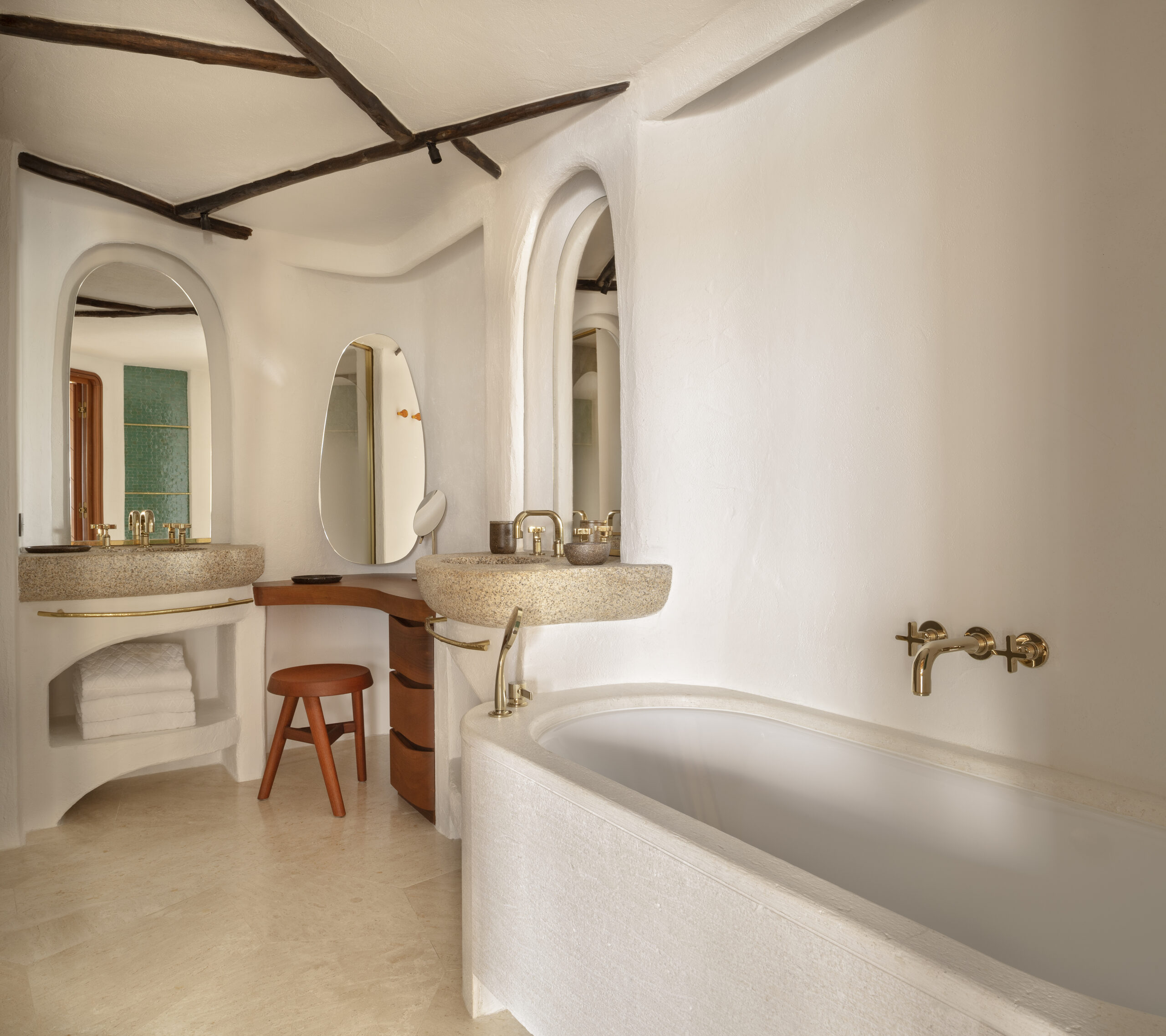 Moinard Bétaille has also considered how the light shifts throughout the day, whether in the colour of an ochre arch in the evening light or through wooden slats above windows that soften the bright sunlight in daytime. The sculptural and whimsical beauty of Couëlle's original work has only been amplified, in a design that fuses art and nature.