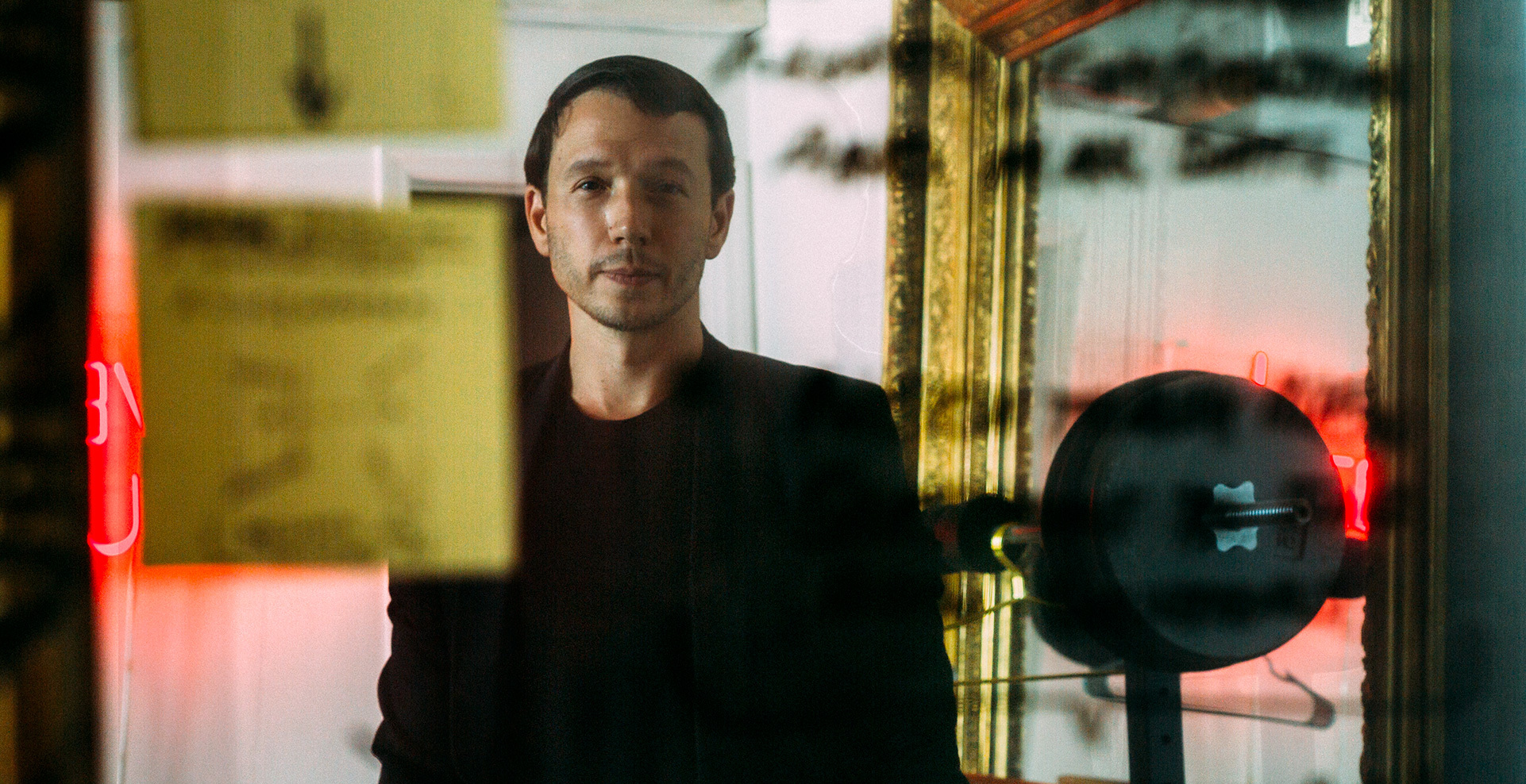 Sebastian ErraZuriz' Expression of Ideas
Sebastian ErraZuriz blurs the boundaries between art, technology, design, and craft to create socially conscious work.
When I video call Sebastian ErraZuriz at his New York apartment, the multihyphenate creator, activist, and more recently tech developer is working on a project to be installed in October in his place of birth: Santiago, Chile. This winter, during Art Basel Miami Beach, he will reveal an installation supported by Faena Art, a nonprofit that facilitates innovative and immersive art practices. "There's a lot of social components to both," he says. "The metaphor is basically to do with lifting up a mirror, getting people to see and think of subjects that maybe we think of less."
ErraZuriz' father created the educational arts program for all children from kindergarten to 18 years of age in Chile, so his artistic education growing up in London was robust. He recalls being more interested in the problem-solving aspect of design initially but later found he craved the expression that comes through art.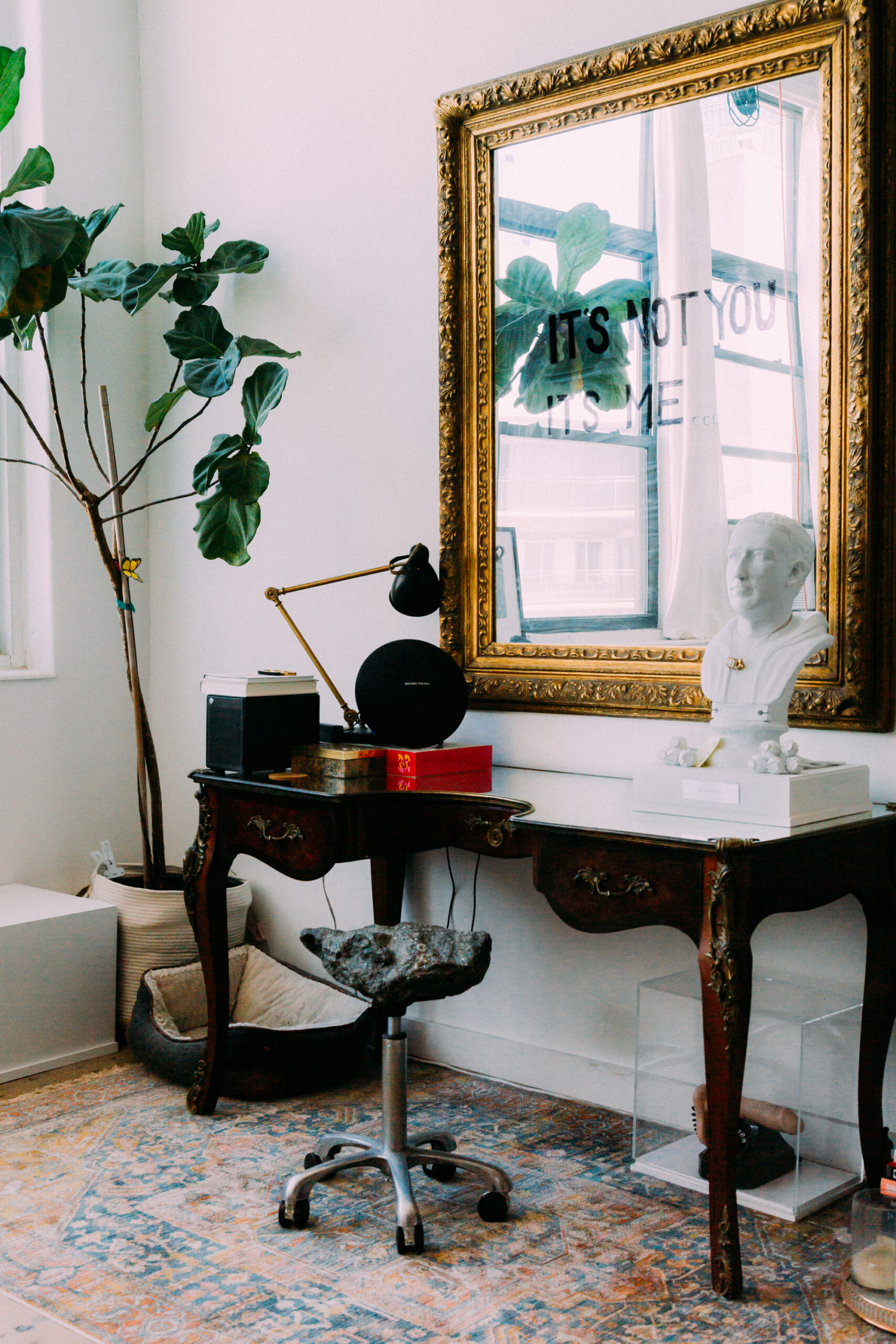 His philosophical activist slant appeared early in his career. In 2006, he planted a tree in the middle of Chile's Estadio Nacional Julio Martínez Prádanos, the stadium where the Pinochet regime imprisoned, tortured, and executed political prisoners. ErraZuriz sees that week-long conceptual intervention as an early career highlight. "The scale, size, and importance of the project really felt like I was achieving something that went beyond my own practice," he says. The stadium gates were opened to the public, and for a moment, the space was turned into a memorial park.
After moving to New York for an MFA program at NYU, his career took off. In 2010, he was named Chilean Designer of the Year. He has had work in collections across the world, including the Palm Springs Art Museum, New York's Museum of Arts and Design, Helsinki's Museum of Contemporary Art Kiasma, and the Corning Museum of Glass. A growing name in the design world, ErraZuriz had a monograph on his work published by Gestalten in 2012 and did a video installation in Times Square in 2015.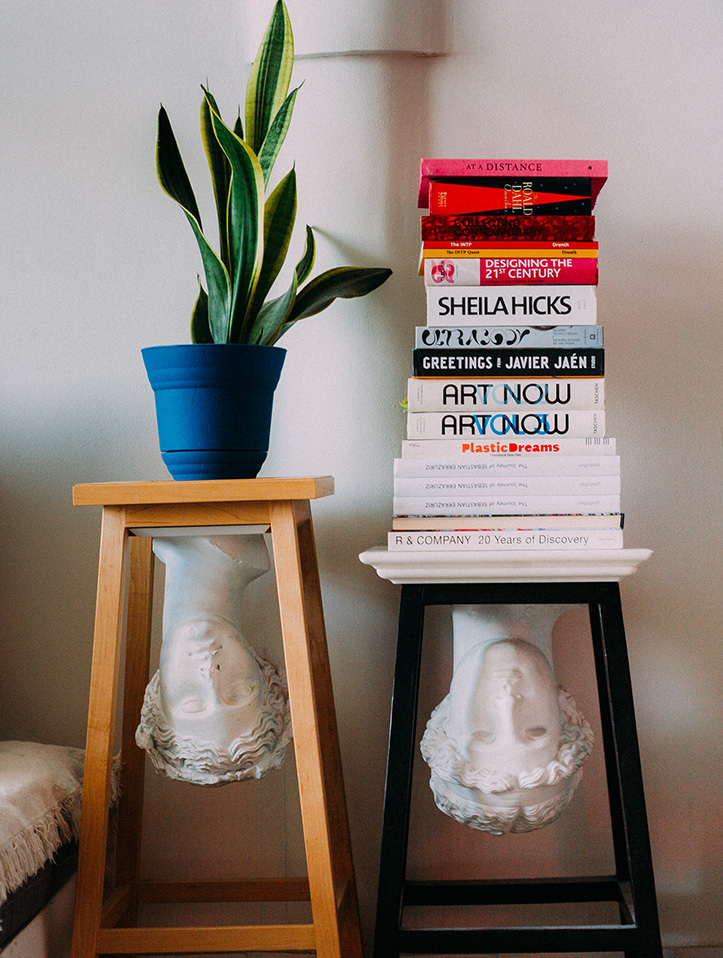 Now 45, he brings an element of social justice advocacy to every creative endeavour, whether art, design, or augmented reality. "We always think the creative field is the last one to be affected, but I'm not as optimistic," he says with a weary smile when we discuss the effect of algorithms on individuality and the implications of AI. On the bright side, he believes, "What we are seeing with independent online digital content creation can work for the physical realm too."
He mentions the words "atemporal"and"idea" more than once, explaining, "I like to function within ideas. The core of the process is there must be an idea." He believes relying on aesthetics alone leads to work that ages poorly. "When your work is based on ideas, when your design is a representation of an idea, and you use materials that have a dignity, a certain classic weight to them, then fortunately you're designing in a more atemporal way," he says. "And hopefully you won't hate those when the trends have changed."
When watchmaker Audemars Piguet commissioned him to create its lounge at Art Basel, it gave ErraZuriz the opportunity to showcase how he blends high concept, luxe, technology, and timelessness. For three consecutive years in the late 2010s, ErraZuriz took a different natural element found in the Swiss Vallée de Joux, home of luxury watchmakers, and placed ice, wood, and iron ore at the core of the design.
Titled Second Nature, wood perhaps best illustrates his painstaking approach. Exploring the terrain and wandering through tall, slender spruce trees, it occurred to him to have a tree cut down and crafted into a sculptors' block. From there, using digital technology, a new tree was carved, visually indistinguishable from one created by nature.
He also harnessed technology to create visual poetry for a 2019 installation on Manhattan's Lower East Side, titled blu Marble. A round LED structure 22 feet in diameter showed a real-time view of our planet seen from a satellite. The bot creating the live video sequence was made by ErraZuriz and his team. Like the faux tree for Audemars Piguet, the work invites the viewer to be humbled by the beauty of what we take for granted. The installation also coincided with the 50th anniversary of the first moonwalk, a moment that, ErraZuriz says, "shifted the human perspective on limitation and possibility."
He retained his team through COVID, wanting to honour their talent and loyalty. Today the studio is even busier than before the pandemic. After 15 years in his Brooklyn studio, the team now works remotely yet still has close ties with local fabricators in Brooklyn, as well as in Connecticut and Santiago.
In addition to the upcoming public art installations, ErraZuriz is starting a lighting company to explore how to make some of his designs more accessible. "Most of my stuff is very crafted and has a lot of work in it, so it falls in the limited-edition market." Despite having had conversations with major producers about designing for him, he wants to control the process and keep it in-house.
When he was studying design, he envisioned becoming a designer like Philippe Starck, but now he explains that not only are designers' commissions generally not great, but the brands are heavily involved in the design, "because at the end of the day they need to think of pricing and focus groups and the taste of the owners of the company." And finally, the design suffers, he believes, when it has to adapt to traditional forms of mass production.
The big design companies feel old and cold to ErraZuriz, out of touch with the changes of the moment. "They refuse to give power to the new generation. I think they need to reinvent themselves. It's been a long time. They're not as cool, sexy, or experimental as they used to be."
Bypassing the system includes avoiding what he calls the "tendency toward efficiencies," meaning a winner-takes-all movement—think of the platforms favouring AI and algorithms through which we shop and consume media—which creatives could change if they better understood tech.
_________
"When your work is based on ideas, when your design is a representation of an idea, and you use materials that have a dignity, a certain classic weight to them, then fortunately you're designing in a more atemporal way." —Sebastian ErraZuriz
"I feel that for now, the people in art and design haven't fully seen the impact of technology," ErraZuriz says. "They all heard of NFTs and digital artworks sold on the blockchain. but I don't think we're fully aware of new software to create visuals or augmented reality or artificial intelligence. And I think that's where a big part of my growing interest and preoccupation is right now."
He fears we have a lot to lose if creatives don't keep up with rapidly evolving tech. Nowadays, the internet and globalization mean that there are fewer individual pockets of culture. As people across the world watch the same Netflix shows and listen to the same music, creatives take inspiration from the same reference material, so there are fewer original ideas.
Sounding the alarm to his peers is nothing new. ErraZuriz has been posting on his Instagram account for years about the damoclean situation he perceives. Three years ago, he predicted few architects would survive smart AI. "Architecture as an artistic practice is the only one that will survive, and it will be developed by a tiny elite. We're talking 5 per cent, 1 per cent of architects, max. The rest, they're done, they're doomed, they're gone. Finito. This is the end. Muerte. What can you do?" Go into tech, he advises, go after the systems that are after your job. Please make the switch now, he says in a particularly compelling reel. "Don't lose your job."
Have these concerns influenced his own work? He is building a blockchain-backed platform for intellectual property for creatives and incorporating tech into each project, yet, "I'm into the same stuff I've always been into," he says. "I hate aesthetics for aesthetics themselves. You probably sell more if you follow whatever is trendy."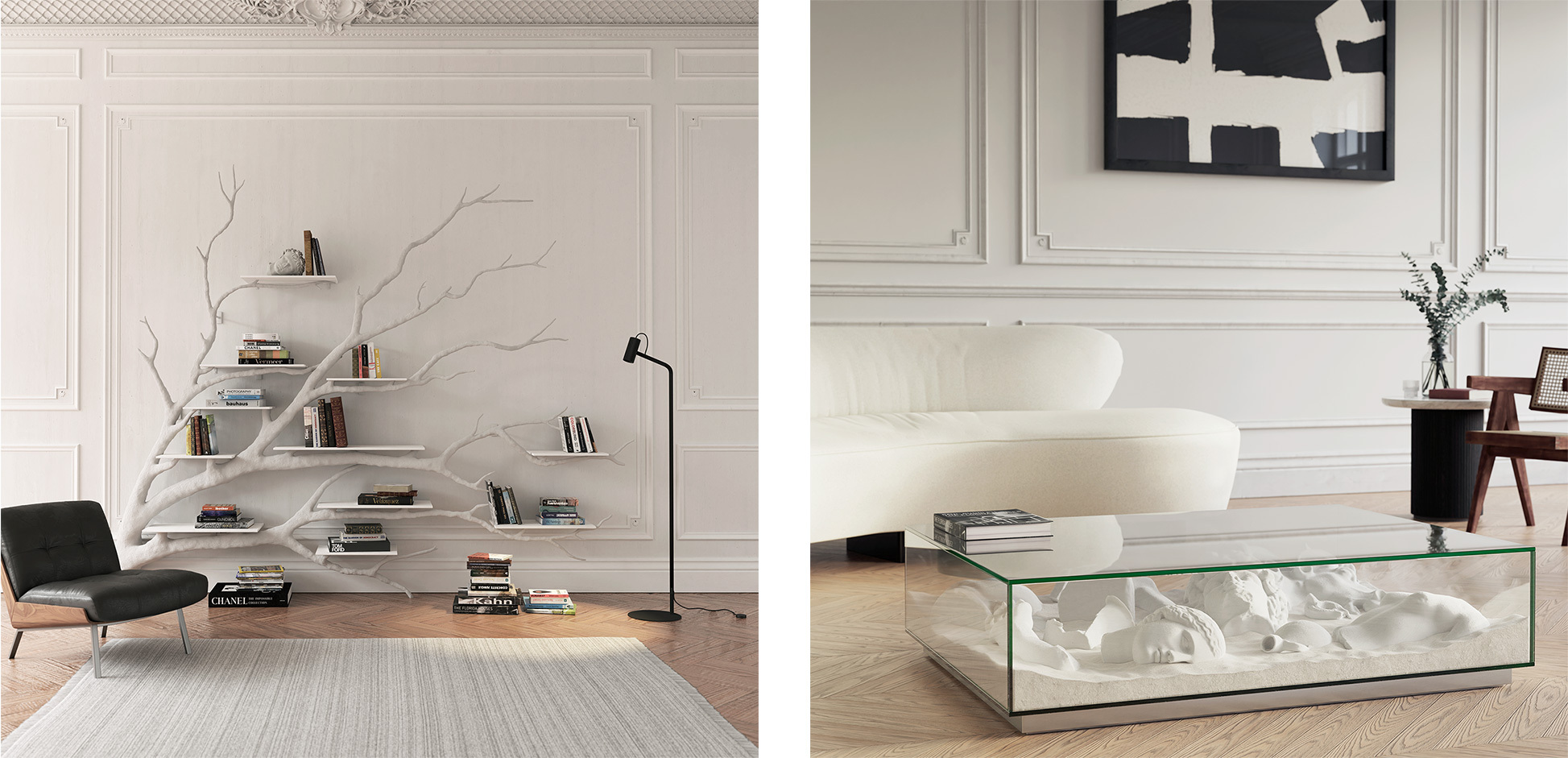 But trendiness is easy. Since we live in a time when even AI can tap into an aesthetic, let's emphasize our humanity by creating idea-driven work, he suggests. Avoiding signifiers of time or location is another cornerstone of his design philosophy. Looking at his work, one would ideally not know whether it was "Brazilian, Japanese, Danish, or British. Ideally you would't know if it was made in 1950 or in 2022," he says.
When there is finally a product to look at, he says, "we do a super dumb simple test when we're fabricating. I ask, 'Could we put it in Versailles, and could it hold its own in the palace?' I don't pretend to be at the same level as the work of people who devoted their entire lives to specific crafts, but could it just look decent inside?"
ErraZuriz has a particular design sense coupled with self-confidence. "With almost eight billion people and hundreds of millions of creatives on Earth, we can only try to be original if we are ourselves," he says. "What is the story I hope others can connect to, too? And because this is so important to me, I'm going to create a little video for every single project, to try and explain why it is there, and what the process was. I think more than ever we need those stories."