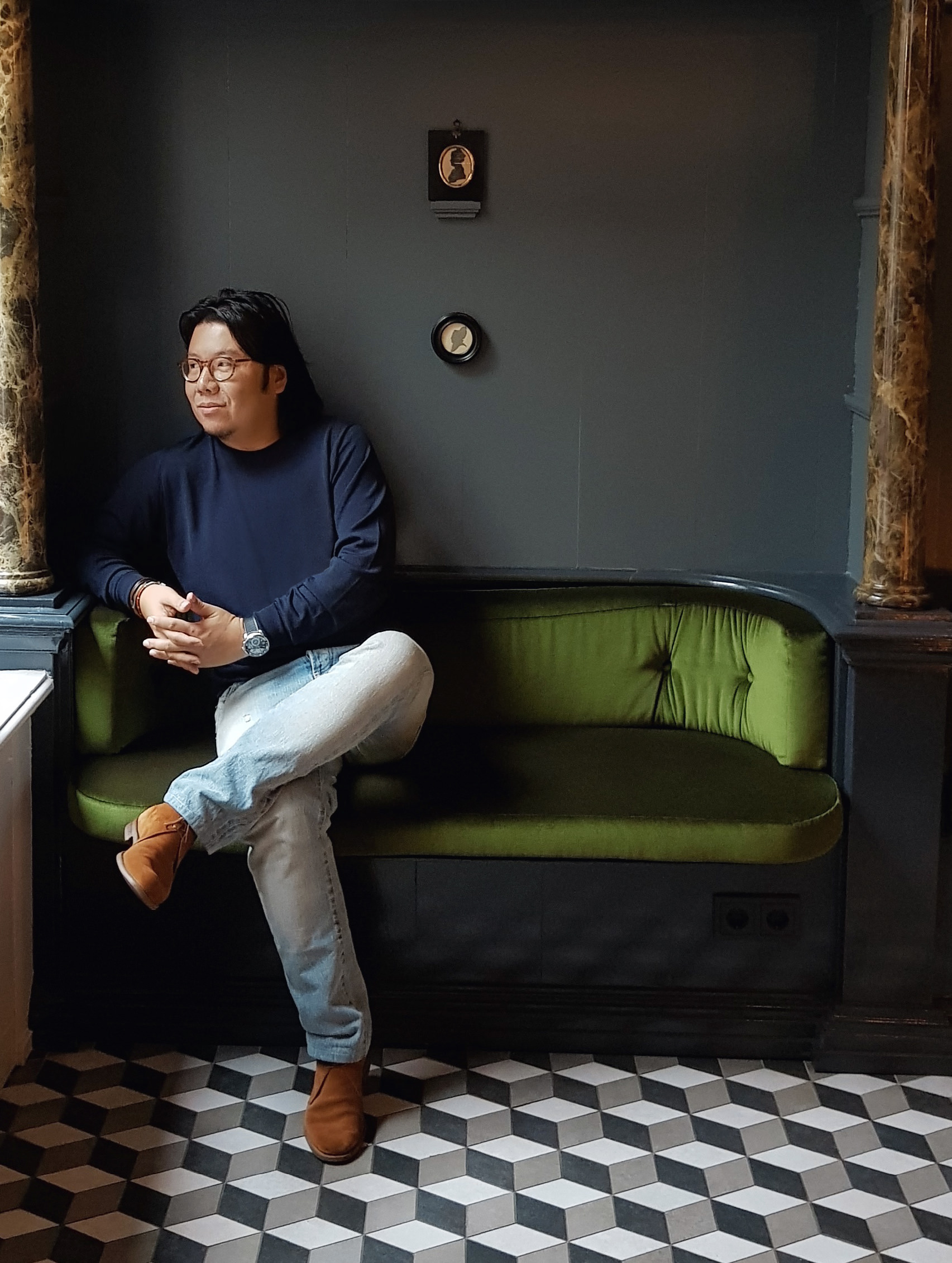 In 2015, Beijing novelist Ning Ken coined a concept to capture a recent, distinctly Chinese literary phenomenon. The term, chaohuan, or the "ultra-unreal," bears similarity to magic realism, a genre characterized by the integration of supernatural elements into tales of daily life—with one significant difference. While magic realism involves bizarre fictions invented by authors, stories that qualify as chaohuan hew closely to the reality of contemporary China, which, with its rapid industrialization, centralized power, and stark wealth disparities, provides true stories more fascinating than fiction. Life in Asia can be crazy—particularly, as Singapore-born, New York–based author Kevin Kwan has become famous for observing—when you are crazy rich.
It's the juicy dramas and lavish lifestyles of members of that demographic—nouveaux riches Chinese mainlanders and old money families from Hong Kong and Singapore—that vivify Kwan's bestselling Crazy Rich Asians trilogy, (originally published by Doubleday Canada and available in paperback from Anchor Canada). The books—Crazy Rich Asians (2013), China Rich Girlfriend (2015), and Rich People Problems (2017)—are highly satirical and technically fiction, but Kwan, who wears his hair shoulder-length and speaks with a slight Singaporean lilt, insists that he writes what he observes of East Asian high society. "Every story I tell in all my books is based on something real or half real," he says over a dim sum meal of squid ink bao and truffle siu mai at Chef Tony Seafood Restaurant in Richmond, B.C. "I change the facts a little bit to protect the innocent, but these are all stories rooted in fact."
At its core, Crazy Rich Asians is a romantic drama focused on Nick Young, the favoured heir to a legendary Singaporean fortune controlled by his pedigreed grandmother, and his fiancée, Rachel Chu, a lovely but low-status Chinese American professor whom Nick's mother disapproves of. Party to Nick and Rachel's tribulations are a diverse cast of amusing characters, from Nick's cousin Astrid Leong, a stylish beauty trapped in a bad marriage, to perennially dissatisfied ultra-materialist Eddie Cheng, to Kitty Pong, a social climber hungry for her Pygmalion transformation. Kwan deftly references luxury items to reveal—and skewer—the nuances of each character. Some wear Chanel, some dine on Longquan celadon dishes, some are chauffeured in gold Mercedes limousines; deciphering how the distinctions therein convey the characters' provenance, upbringing, insecurities, and ambitions is part of the fun. Kwan has mastered voyeuristic wealth porn anthropology to the highest degree—his work recalls Bret Easton Ellis' American Psycho, but Asian and without the gore.
These are the stories of Kwan's community, and he felt its distinct timbre was unexamined.
For many readers, Kwan's technique of fictionalizing real people and events heightens the series' intrigue. The socialites impulse shopping for lychee-sized rubies, the heiresses poisoning their enemies, the orgies in speeding supercars culminating in fatal crashes have sparked gossipy speculation among Kwan's fans both inside and outside the circles he chronicles. "The first year after Crazy Rich Asians came out, I was told all anyone would talk about at Singapore dinner parties was, 'Who's he writing about? Let's try to connect the dots,' " he says. Kwan actually had to tone things down, lest he pull a Truman Capote and character assassinate his muses, or simply turn off readers by being unbelievable, with him tweaking "descriptions of places, of people, of parties, houses, things like that that felt too outlandish," he says. "I remember there was one scene where everyone was arriving in helicopters and my editor was like, 'Enough with the helicopters and the planes. They've already made an appearance. We don't want another helicopter scene'—but this is how people roll. You can't make it up and it's so bizarre, but it's real."
But Kwan's decision to write the Crazy Rich Asians series came from more than a fascination with the wealthy—these are the stories of his community, and he felt its distinct timbre was unexamined. "I felt like there are no novels set in contemporary Asia told from a Western perspective," says Kwan. Born in Singapore in 1973, he spent his early years in a bubble of privilege. "Ninety-five per cent of Singaporeans live in public housing, in high-rise buildings, and I had never been into one until I was maybe eight years old," he says. "I didn't know anyone who lived in apartments, didn't know that world at all because all my friends were in the neighbourhood where we lived with these big estates. When you grow up that way, you don't know there's a whole other world." Kwan, whose great-grandfather was a founding director of Singapore's oldest bank, recalls the palatial homes of friends (some with indoor pools populated by baby sharks) and long porte cochères lined with Lotus Esprits, Ferraris, and vintage Rolls-Royces. He attended a posh school where the principal's idea of an academy-wide disciplinary measure was to have drivers drop off their charges at the bottom of a small hill rather than at the front door.
Kwan earns praise for bringing depictions of progressive and powerful international Asians to the mainstream.
Kwan's father grew up in both Australia and Singapore, but had no taste for the social niceties of the latter, and longed for a more rugged life. And so, at age 11, Kwan moved with his family to suburban Clear Lake City, Texas, where, after acclimating to the shock of rural emptiness after Singapore's cosmopolitan bustle, he fit in well. Soon, he discovered his talent for writing, and encouraged by a supportive English teacher, he began immersing himself in the works of literary greats—particularly F. Scott Fitzgerald, whose penchant for dissecting society's glamorous upper crust and the secret darkness therein has been a clear influence. Not especially academic (he skipped taking a rewrite for his SATs to camp out for Madonna tickets), Kwan nevertheless carried on his education at the University of Houston—where he focused on creative writing and poetry—and Parsons School of Design before working at several magazines and launching a creative consulting firm that counted Oprah Winfrey among its clients. Throughout, he actively wrote poetry, earning the nickname of "the designer poet" for his penchant for making couture references in verse. It was the success of one of his early poems, titled "Singapore Bible Study" and written about the habit his mother and her friends had of gathering under the premise of piety only to gossip and admire each other's jewels, that encouraged Kwan to continue capturing the signature peculiarities of his people—a similar vignette about church ladies jabbering over jade appears early on in the trilogy. From there, it only made sense to continue writing what he knew.
Named one of Time magazine's Most Influential People of 2018 shortly before the summer release of Warner Bros. Pictures' film adaptation of the first Crazy Rich Asians book, for which he is an executive producer, Kwan has become a lightning rod figure in the discussion about the need to increase diversity in media. Filmed in Singapore and Malaysia, Crazy Rich Asians, starring Constance Wu and Henry Golding, is the first Asian-American-focused Hollywood film in 25 years. Its cast hails from the U.S., Britain, Malaysia, Australia, China, Singapore, and beyond, and Kwan earns praise for bringing depictions of progressive and powerful international Asians to the mainstream (not to mention jobs: 2016 research on diversity in Hollywood found just over 1 per cent of leading roles go to actors of Asian heritage). While his trilogy focuses on a sliver of the Asian experience and satirizes it sharply, Kwan's stories challenge the detrimental cultural stereotypes audiences have been fed by mass media for decades. His characters may be people of leisure, but he never writes them lazily. As Wu effuses in Time, "Kwan doesn't focus on making Asians cool; he focuses on making our stories whole."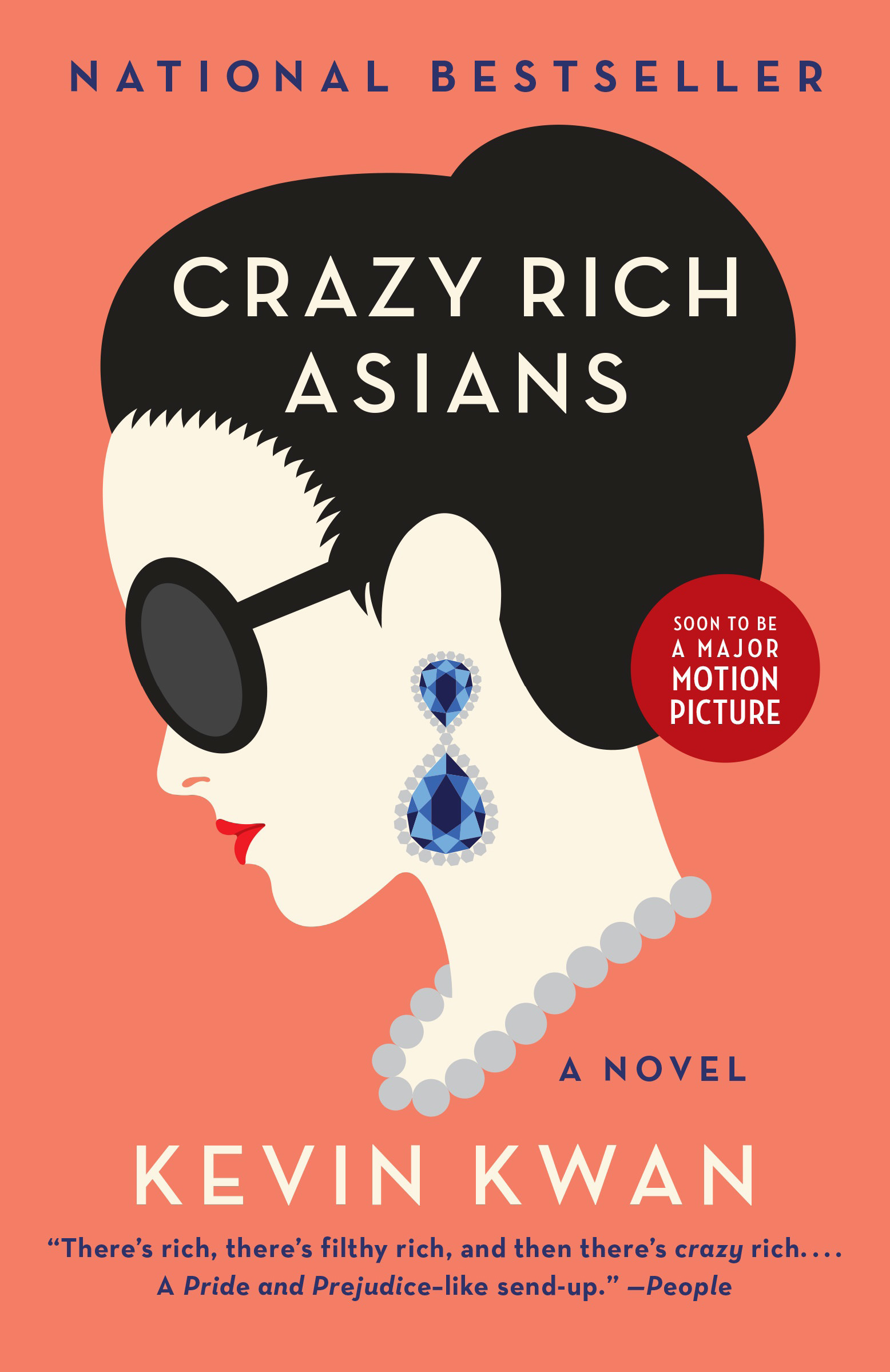 And yet it is the film's Asian focus that initially made production companies skeptical about its potential for box office success. One exec even suggested casting a white actress in the role of Rachel, a frankly plot-ruining instance of the type of Hollywood whitewashing that occurs with dismaying frequency (more white women playing Asian women have won Oscars than actual Asian women). "It was the Hollywood people—when I would tell them, 'Eighty per cent of my readers are white,' they wouldn't believe me," says Kwan of pitching his series for adaptation, "because it goes against their market intelligence. And it's like, why? Readers read about all cultures and they want new stories. The fact that you think only Asians read my stories is just kind of weird." Thankfully, Kwan shut down the proposal to whitewash Rachel and found a company that understood an all-Asian film could have universal appeal.
In setting out to amuse audiences with send-ups of an extravagant elite, Kwan has developed into a champion of media diversity. "I'm really excited to be part of the change. I think it's a privilege to be involved in making a movie that is hopefully going to help continue to break barriers," he says. He hopes his account of wealth disparity—not directly addressed but outlandishly lampooned—will spark conversations about the need for increased opportunities for economic mobility in China, in particular, where the significantly less-visible poor are facing unbelievable realities of their own. There's television work in his future—he's written a pilot for an STX-scripted drama series set in China, though details are scant for now. What's certain is that Kwan is experiencing the kind of success most writers can only dream of—breaking bestseller-list records, attending haute couture shows in Paris, anticipating a blockbuster film release, life growing ever more ultra-unreal.
This story will appear in our forthcoming autumn 2018 issue. 
_________
Never miss a story. Sign up for NUVO's weekly newsletter.