Nicola Bulgari's Vintage Auto Assemblage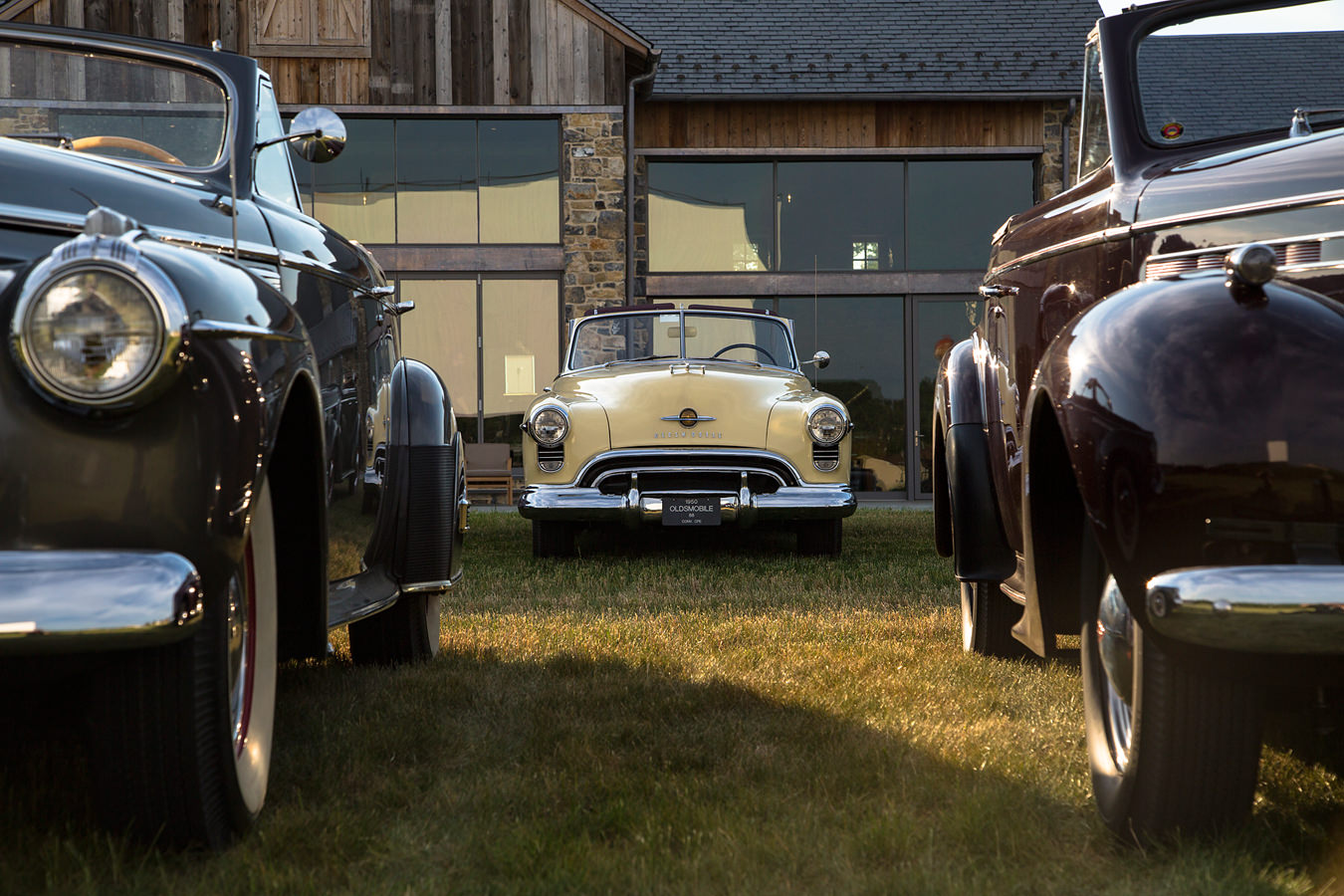 In a 27-acre compound in Allentown, Pennsylvania, Nicola Bulgari, vice-chairman and Bulgari scion, keeps 150 fully restored vintage American automobiles. This is probably not the place that comes to mind when you think of the beloved Italian jeweller, watchmaker, and luxury goods brand. But this place, the NB Center for American Automotive Heritage, all seven warehouses of it, is where Buicks, Cadillacs, Hudsons, and Oldsmobiles call home.
Bulgari recalls that, as a boy growing up in Italy, he was mesmerized by the cars being driven in the United States in the 1940s; it was just after the war, and Italy was not making cars. These vehicles represented the peak of American auto design. In 1961, at the age of 20, he bought his first vintage car: a 1938 Buick.
Most of Bulgari's vintage marques are from the 1930s and 40s, the heyday of American automobile manufacturing. (Another 60 or so cars are in Rome and visit Allentown when they are in need of repairs.) The stars of the collection include the taxi, a 1930 GMC Model 6 Series H yellow cab, from It's a Wonderful Life, and a 1940 Buick "woodie" Estate Wagon once owned by Bette Davis, which made a cameo in her 1942 film Now, Voyager.
The facility is more than a warehouse for museum pieces. It is a full workshop with a staff of a dozen experts on car restoration. "We authenticate every piece," says Keith Flickinger, curator and caretaker of the Bulgari fleet. "They are reconstructed to the way they were when they came out of the factory." The cars are driven every day on the compound's track, either by staff or by Bulgari himself, who visits five or six times a year. "His philosophy in collecting cars is that if you can't drive it, he doesn't really want it," says Flickinger. "Art is for the walls and cars are meant to be driven. That's why they were built."
The outlay, not surprisingly, is exorbitant, but making a profit is not the objective. Flickinger points to a 1940 Nash Ambassador 8 convertible that's in the process of being restored. "This car's going to cost $150,000 (U.S.) to restore. It's probably only worth $80,000 to $100,000 (U.S.). So financially it doesn't make sense, but historically it does. If this car was not saved by Bulgari, you would only see it in books." For Bulgari, this is not merely a collection, but rather a mission of historical preservation.
Like cars, watches are feats of engineering and Bulgari's watchmaking dates back to the 1940s, when its first wristwatch, the Serpenti, or snake watch, was introduced. "They [cars and watches] are both an aesthetic statement, but also a technical one," says Guido Terreni, Bulgari's global managing director of watches. The current reigning gem of the Bulgari watch collection is the Octo Finissimo Répétition Minutes, the world's thinnest minute repeater, at 6.85 millimetres thick.
In addition to vintage American cars, the Bulgari facility has another all-American artifact: a drive-in theatre. Pure Americana, just as Bulgari seems to like it.